The domain of literature was traditionally monopolised by men. Nonetheless, the contribution of women writers in India, both in English and in regional languages is unquestionably enormous. They successfully gave a voice to the hushed and marginalised sections of society. They wrote from a point of view which was once ignored. 
Women writers in regional language literature – Marathi, Bengali, and Assamese started gaining recognition from the 18th century onwards. Though a bulk of the women writers used pseudonyms, some were at the forefront. One such important name in the Assamese literary world is Nalini Bala Devi.
Also Read: Lakshmibai Tilak: The Marathi Writer Who Stood Strong Against Patriarchy And Bias | #IndianWomenInHistory
Born in 1898 to Karmaveer Nabin Chandra Bordoloi and Hemanta Kumari Devi, in Guwahati, Nalini Bala Devi's identity is not only restricted to a poet, but also as an activist. Being raised in an educated and enlightened family, she was interested in literature and politics. When women's education was not widely prevailing, she pursued formal education at Bengali Primary School in Tezpur.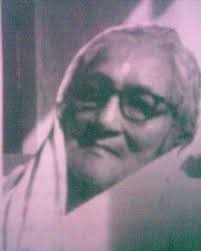 She received her higher education at home under the supervision of her uncle Kirtinath Bordoloi, Yajneshwar Baruah, Nishikanta and so on. Even after being brought up in an educated household, she was married at the age of 12 years old, which was a practice in society at that time. Nalini Bala Devi is an example of how an individual can withstand loss and create amidst tragedy. Her husband Jeeveshwar Changkakati died at a very early age when she was only 19 years old. 
Being a widow in the 19th century meant sacrificing a woman's life to the norms of society, where she could not enjoy any pleasure in life. It is a purgatory life she has to bear for the rest of her existence. Grief and sorrow followed her everywhere. She lost two of her sons at a young age, witnessed the death of her five-year-old son in a fire accident, and her father was imprisoned for his involvement in the British Quit India movement. However, Nalini Bala Devi refused to succumb to the expectations of society.
Also Read: Malati Bedekar: Contemporary Marathi Literature's First Feminist Writer | #IndianWomenInHistory
The influence of Nalin Bala Devi's father in her life was undoubtedly significant, which reflected in her ideas about the nation, and society. Nabin Chandra's house became the focal point of Assam politics. Political leaders and congressional volunteers had unrestricted access to the Bordoloi residence at all times.
The whole of India, including Assam, was swept by The Civil Disobedience Movement of 1921. Students came out of schools and colleges to join the campaign under Nabin Chandra Bordoloi in Assam. Nalini Bala Devi was personally involved in the movement as her brother, who was studying medicine at that time, and son Pabitra, who died young, also participated in the Movement. Their home became the Congress office in Assam, and Nabi Chandra was its first secretary.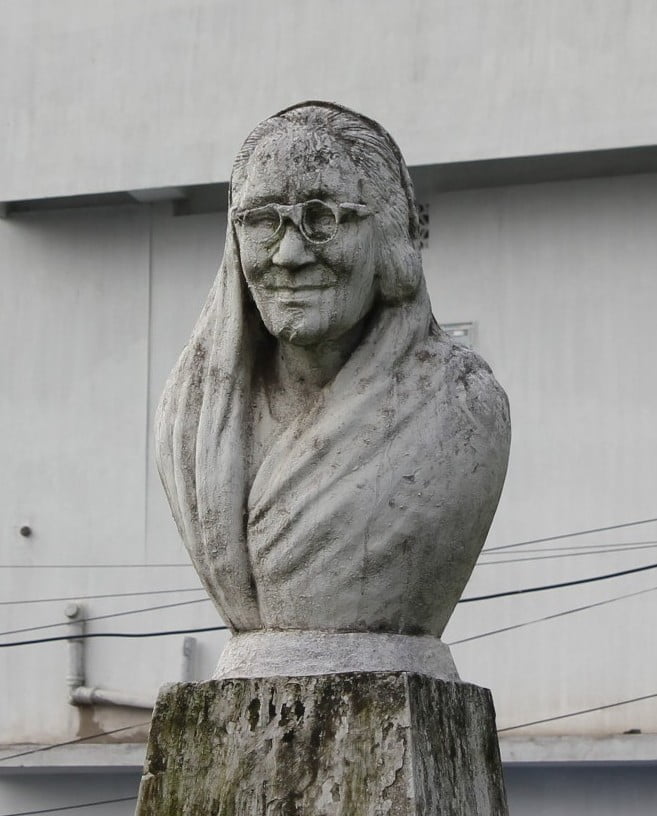 Nalini Bala Devi inherited her father's talent of oration. In her autobiography "Eri Aha Dinbur", she mentions that Mahatma Gandhi based the Wardha Chakra on the prototype of Nalini Bala Devi's son Upen Changkakoti's work of the box-type spinning machine, which he gave to Mahatma Gandhi when he visited Assam. The politically charged environment influenced her works.
A writer who penned down her tragedy
It can be said that her writing was a way of voicing her grief. Her interest in writing began at an early age when she wrote a poem titled "Pita" at the age of only 10 years old. Initially, she started writing letters to her father in jail. "Sandhiya Sur", her first book of poems, was released in 1928. The collection comprised one of her well-known poems – "Janabhoomi". She had to write professionally for financial needs and started sending her work to literary journals. "Sandhiya Sur" was followed by a number of her successful poems – "Anahuta" and "Paramtrishna". She wrote "Putuli" in memory of her deceased son. 
She was known as a mystic poet in the world of Assamese literature. Her second collection of poetry was called – "Hopunor Sur" (Tune of Dreams) which was published in 1943. Other notable poetry collections by her include – "Parshmani" (1954), "Yugdevta"(1957), "Jagruti"(1960), "Alaknanda" (1967), and "Antim Sur" (The Last Tune). She won Sahitya Akademi Award in 1967 for her poem "Alaknanda".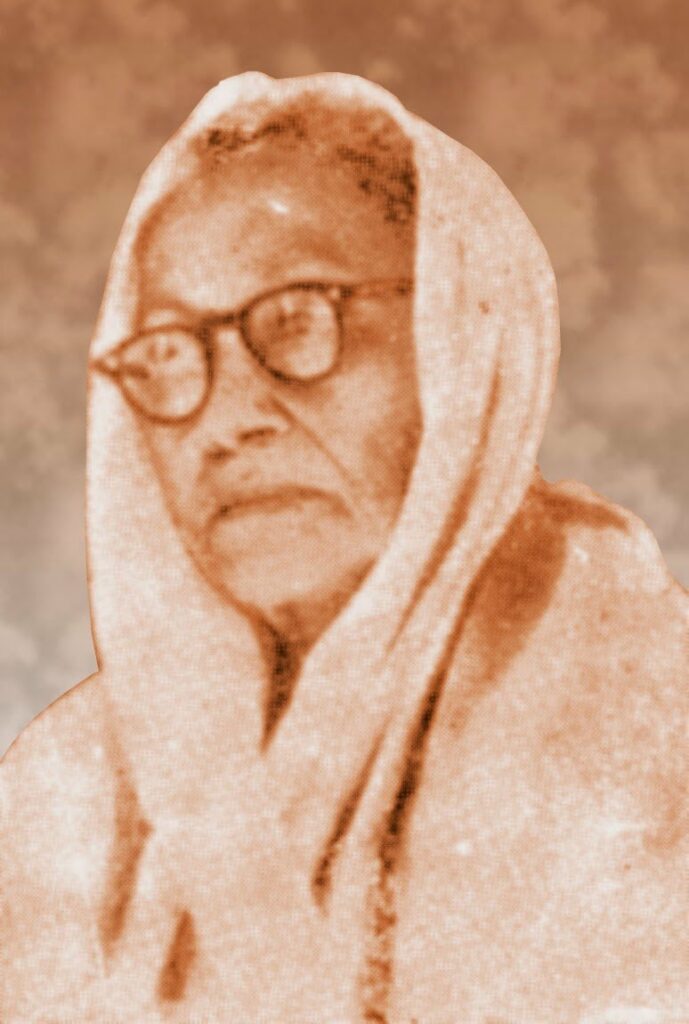 Although she was famous for her poetry, her prose writing was also quite exquisite because of her use of simple language, brilliant descriptions, and the perspective of her fashion of writing. She assembled the biography of 25 renowned women and published a collection titled "Vishwadeep" in 1961. She wrote two biographies – "Sardar Vallabhbhai Patel" (1966), and "Smriti Tirtha"(1940) in memory of her father. This book is also a memoir of the socio-political scenario of that time. Her autobiography, "Eri Aha Dinbur", draws a clear picture of the contemporary social and cultural scene within the Bordoloi household. She writes about her mother, Hemanta Kumari Devi, who also assisted her husband in his political endeavours. 
Also Read: Avabai Wadia: Lawyer, Social Worker, And Family Planning Pioneer | #IndianWomenInHistory
Her memoir also documents her father's position as a freedom fighter and how she was influenced by him. "Shantipath", her collection of essays, was published in 1971. Two essays by Nalini Bala Devi remain unpublished – "Manas Tirtha", and "Naradiya Bhakti Sutra". "The Last Praja" (1958), "Parijat Abhishek", "Prahlad" (1958), "Mirabai" (1968), "Jayamati", "Parajoy", "Puwati Puharar Kapani", "Bharat Vidushi" are some of her well-known plays.  
Beyond the role of a poet
Nalini Bala Devi's contribution towards literature and the nation cannot be limited to her literary powers only. She was the product of her time and family lineage. Together with others, Nalini Bala Devi worked for the language movement of 1960 to declare Assamese as the state language. She further played a significant role in the Oil Refinery mass movement in Assam. She was a part of the delegation that went to meet Feroze Gandhi, the chairman of Oil India, to discuss matters.
Also Read: Safia Akhtar: An Underrated Genius And Connoisseur Of Urdu Literature |#IndianWomenInHistory
Nalini Bala Devi also rejected the idea in 1968 to separate the hill districts from Assam and create an autonomous Hill State. She argued with the then-Prime Minister, Mrs Indira Gandhi, and the Defence Minister, stating that an Assam split would mean disintegrating the state. Apart from these, she was the first woman to hold the post of chairperson of Assam Sahitya Sabha. She was also one of the co-founders of All Assam Maina Parijat.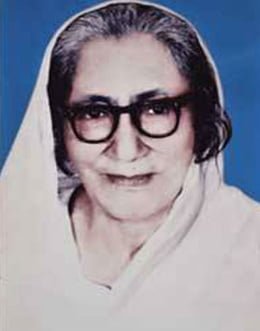 Her writing allows us to view the Independence movement through the perspective of the Assamese. Their contribution, representation in politics, and struggle are all part of her autobiography which doubles up as a valuable source of information for historians to study the socio-political and cultural position of the northeast during India's independence movement. Her love for her motherland can be best described when she writes –
"There is a time in men's lives when the urge to serve is very strong. The mind is at peace only by serving the motherland."
---