Editor's Note: FII's #MoodOfTheMonth for January 2023 is Gender And Journalism. We invite submissions on this theme throughout the month. If you would like to contribute, kindly refer to our submission guidelines and email your articles to shahinda@feminisminindia.com
---
Over the years, when women and queer are identified least in number than men in the field of media and journalism, the timely development in its sector has effectually happened to embellish and establish the presence of more female and queer individuals in journalism. Raising voices for their community and driving against the oppression of women and queer as a socially inclusive class in public through news, essays, and article writing as a representation of identity and their freedom of expression similarly augmented threats and mistreatment over them.
Today when online media allow the fast flow of information and active participation in sharing ideas, news, and insight, assuring the safety of journalists is a prerequisite for free speech and choice to criticise. Every year when the habit of social media is increasing its impact on public benefits connecting people around the world effortlessly, digital technologies upsurge in cyberbullying on social platforms through targeting and victimising individuals, especially women and queer community by diffusing deceptions, posting illicit photographs, videos, and many which are offensive through fake accounts.
Specifically, journalists who play an instrumental role in uncovering facts and reporting cases of sexual abuse and harassment, criticising violators, have questioned their identity, thoughts, and speech in public.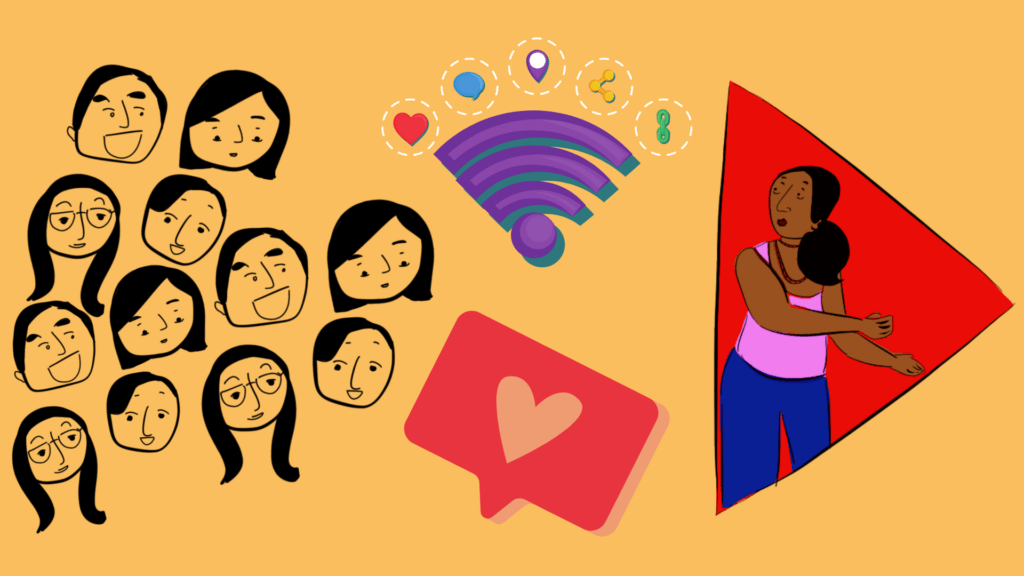 As OSCE states, in a society that declares, 'women that talk too much need to get raped', it is important to look at how it silences the voice of people, particularly in the domain of journalism that articulates realities and censures. Apart from cyberbullying, identifying women and queer as a weaker section in society, sceptics attempt to inflict their ideologies on the oppressed class by doubting and questioning the community, it acts to manipulate the voices.
Subsequently, in a society where memes and trolls are celebrated, people in numerous fields such as media, journalism, film, and politics, and many are crucified. It creates a sense of embarrassment, dread, and anxiety in victimisers at a certain level.
Encoding the voices
Earlier, journalism became a profession, women were restricted by custom from access, and faced significant discrimination within the field, today, about 36 per cent of women are identified in media platforms as reporters, analysts, and journalists, though queer community marks less number than the rest.
According to a global study published by Free Press Unlimited Organization, about 40 per cent of women journalists have avoided reporting certain stories, to avoid online harassment. When women and queer voices are heard less at times, the complexity of safety inside and outside their working realm challenges the right and intersection of gender.
In India, where journalism largely focused on male social class, and being seen as an assertive female or other social class was extremely dangerous and strange, threats against female social groups were found uncommon. It is in the year 2022, an abusive app named Bulli Bai, appeared to auction Muslim women, many of them identified journalists, the app used to upload photographs of over a hundred female activists and journalists from the social media accounts that they kept public. The victimisers received thousands of offensive tweets, further online bullying following their profession in media platforms, threatened them to leave journalism, and many others.
Also Read: From Hijab Ban To Bulli Bai/Sulli Deals: The Muslim Women's Assertion Against The Hindutva
More than targeting women and queer journalists with vehemence and abusive intimidations for the subject of their reportage, individuals oppressed and dared to have a voice in the public sphere, aiming to silence their voice of gender-based violence in its all forms. Assuming women are dependent, selfless, and fragile, they are collectively stabbed by public hate speeches and trolls.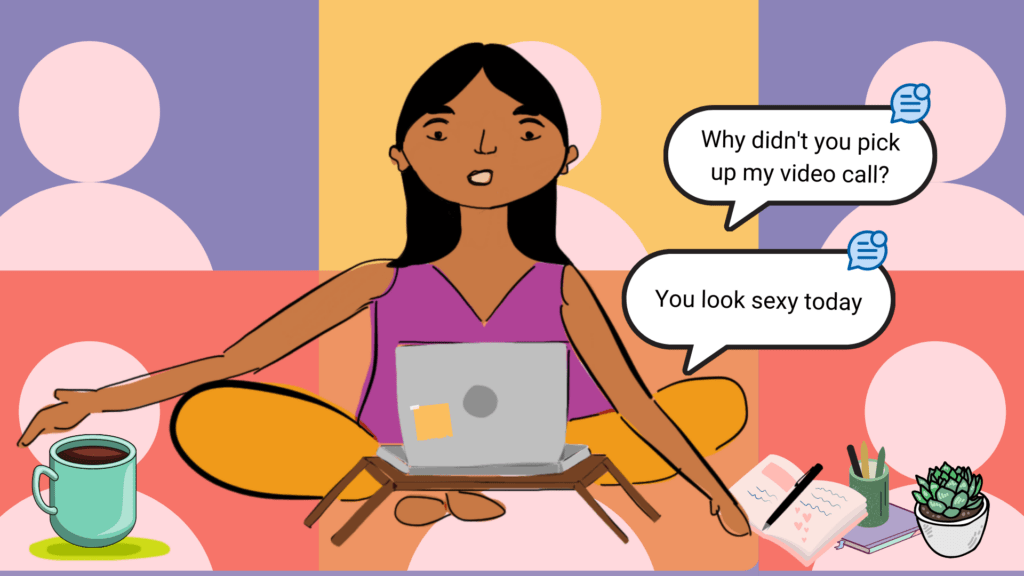 Considering the term intersectionality and connecting gender, all are human and procure emotions such as fear, shame, and embarrassment equally. It is difficult to see a community that finds space in society marginalised for the reason of expressing their views, addressing issues in public, attempts to stamp their gender or social identity in an independent, democratic society.
Also Read: Significance Of Legal Framework To Ensure Active Participation Of Gender And Sexual Minorities In Newsrooms
Women in the public eye, particularly queer women, trans women, and women of colour are unduly harassed and harangued for sharing the audacity of raising voices and sharing views which lesbian, gay, bisexual, and transgender people roughly subjected to severe online abuse and cyber harassments twice. Similarly, freelance women and queer writers risk their equipment and self to pour their confrontations, thoughts, passion, and elation into online media platforms. Hence, enforcing hatred on an individual choice can be labelled immoral or irrational.
Cancel culture in Journalism
Cancel culture, is generally discussed as being performed on social media in the form of group shaming is the popular practice of withdrawing or cancelling a celebrated figure, company, institution, or other for performing an objectionable or offensive act that reflects against the will of society. Cancel culture, rarely known as call-out culture, can be hugely damaging to an individual, group, or company, in which the act of cancelling or boycotting creates a crisis where it is needed or not needed such as an attack on one's creation, idea, censorship of speech or history, a way to call-out racism, sexism, and many more. When it comes to journalism, a domain that speaks, addresses, and criticises every single subject around the world, it might be a petrifying issue to get touched upon in a lot of ways.
Susie Banikarin, Media Strategist, in an interview with The Wrap explains, of the reason for the rise in social media and more outlets organising and showing dissent, people in power face more consequences regard to cancel culture, or else she says it is a weaponised silencing of progressive thinking. Similarly, Daryl Cagle, Cagle.com states, one of their cartoonists, has been tortured and imprisoned for criticising the covered response of Bangladesh, another one for drawing a cartoon critical of an Arab regime, and their website is under constant attack in journalism having a lack of freedom in the West.
"In India, call-out culture is relatively a new idea, largely a product of internet culture. The act of cancelling generates a burden on one's workplace by threatening or prohibiting or creating other action that impacts its reputation and finance", Indian Express.
In the field of journalism particularly, journalists are threatened with reporting controversial issues that others have found offensive. It results in more self-censorship among reporters and turns negative consequences for egalitarianism. Same to increased cyber-attacks on media and journalism, call-out culture lashes out at the right to free speech, and challenges freedom of expression among women and queer journalists. Signifying women and queer social class is repressed of voice, and unstable in alluding to facts and criticisms, it set a sense of fear in individuals who are fervently into media and journalism.
Also Read: More Female Journalists Ensure Better Feminist Perspectives In Journalism
Similarly, journalism, as a profession that undergoes several criticisms and pressures in various forms from platforms such as film, art, culture, literature, and politics for their reportage, female and LGBTIQ+ community stands out wedging the hatred and assuring safety in and out their workplace.
Wrecked but healing
Today, when technology and the internet have become more conventional and widely used platforms of communication, research demonstrated that cyberbullying has adverse physical and mental health consequences in youths, especially in female and queer groups, in which LGBTQI+ experience cyber harassment a percentage range between 10.5 per cent and 71.3 per cent.
"Most journalists who stay true to their duties are threatened, attacked, and abused.", Neha Dixit, OHCHR Magazine.
The assassination of Gauri Lankesh, an experienced journalist and Indian activist from the South Indian state of Karnataka is one such example of selfless and transparent reporting in journalism. Counting the record of UNESCO's observatory of killed journalists in India, between the recent years of 2020 to 2022 more than five journalists were condemned to death, which, there is a gradual increase in the proportion of female journalists imprisoned. Various reports indicate that India has the highest number of journalists who have been murdered for the reason of reporting.
Despite individuals being aware of the challenges of journalism, today, it has increased number who pursue journalism. Besides, several independent media are open for journalists, freelancers, and students to address, report, and criticize various subjects and experiences by respecting boundaries and the intersection of each, journalism as a subtle profession binds the gap between female, male and queer.
---