Imagine waking up to know that your town is slowly sinking. The house that you, your parents and probably several generations have spent sharing close moments in is slowly disappearing. To see the walls that you drew upon as a kid, being cracked and then no longer existing.
Well, for the people of Joshimath, this is not a fantasy but a part of the reality that they are living. In the early days of January, when the country was still rejoicing the new year, people in Joshimath are staring at the prospect of leaving their long-cherished homes. This situation has again sparked concerns about eco-anxiety.
Joshimath, a town housing nearly 23,000 people, located at a height of over 6,150 feet is slowly sinking. While the first cracks were observed in October 2021, the rate has been expedited to the extent that at least 700 houses have developed cracks. The residents' complaints fell on deaf ears of the authorities who decided to take action now resulting in evacuation plans being made and experts being called upon with sudden immediacy.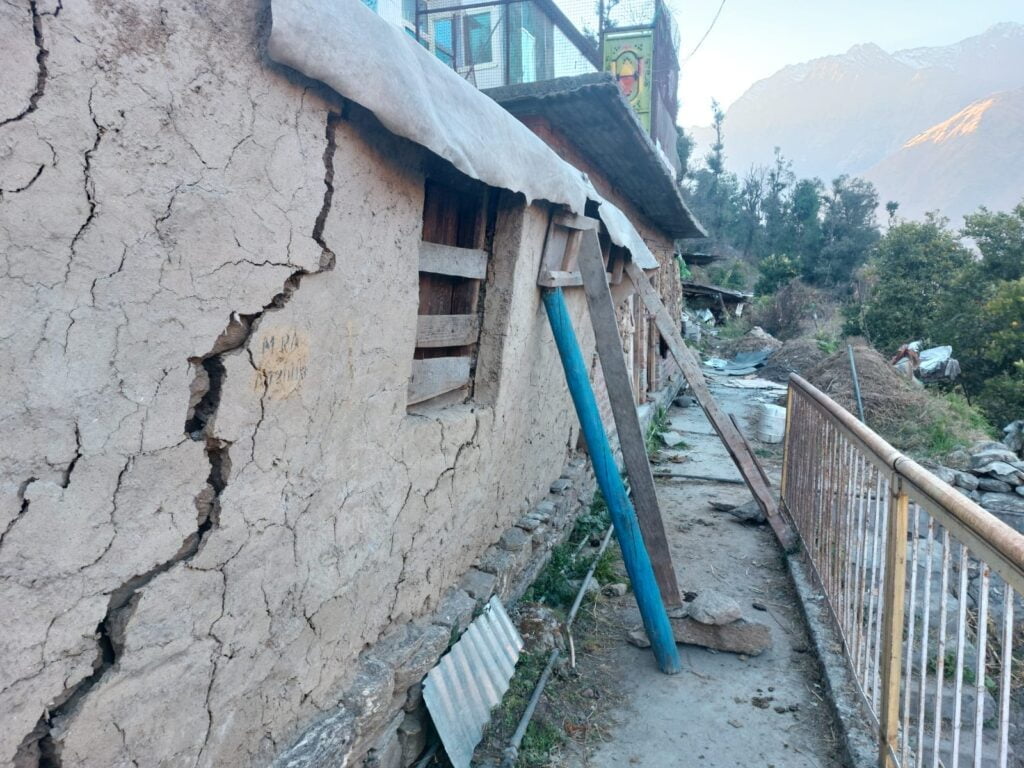 As for what could be the possible reasons for this, they differ from being purely geographical to the ignorance of authorities. The Joshimath issue can be uncovered in mainly three aspects. Firstly, The location of Joshimath on the slopes of the Himalayas bordered by two rivers which makes it vulnerable to landslides, earthquakes and erosion Etc. Secondly, the rampant infrastructure development there was not done taking into consideration the first aspect. A report produced by a group of scientists, geologists and researchers organised by the state government of Uttarakhand asked for developmental activities in the area to be restricted to as much extent as possible. But this never happened in reality. Thirdly, climate change has been acting as a force multiplier. The heavy rainfalls that resulted from climate change are a major reason for landslides. Thus, the third aspect is in a way related to the second aspect as it is also human-induced.
Also Read: A COP27 Overview: Hypocrisy And Hope In Climate Justice
This issue, when seen in terms of its socio-economic impacts and as a part of a long chain of such issues brings forth numerous concerns about Eco-Anxiety. Therefore, it becomes pertinent to understand what eco-anxiety is and how we can locate it in Joshimath's context.
To put it in simple words, Eco-Anxiety is the fear of environmental degradation to the extent of the ultimate perishing of the natural world. This fear has taken a toll on the mental health of varying age group people especially children and young adults. While doctors do not officially consider it a diagnosable condition, it has critically damaging long-term impacts and is on the rise throughout the world.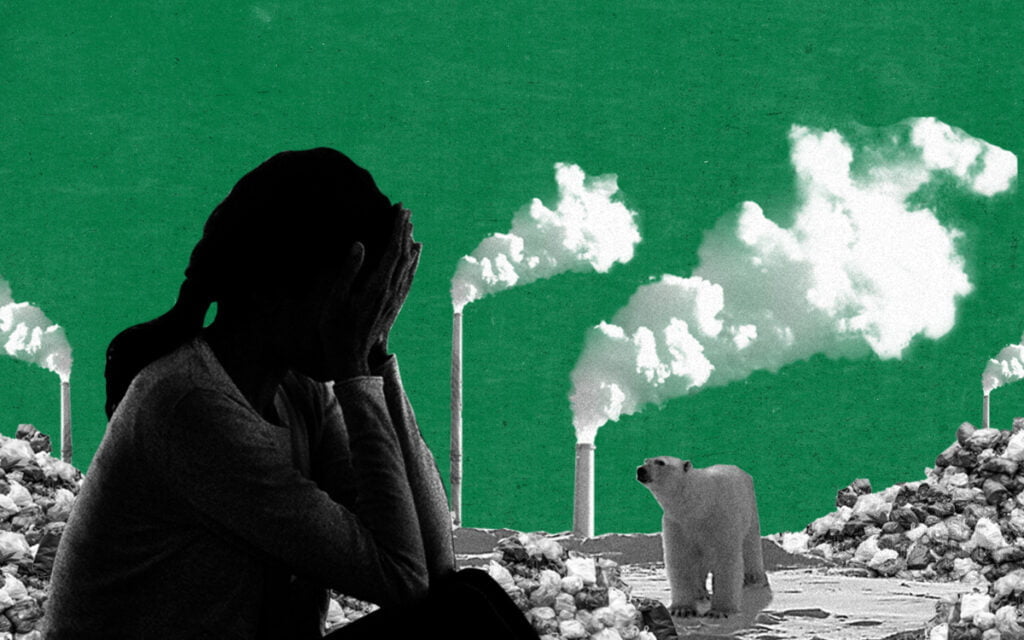 A 2018 national survey in the United States reports that almost 70% of people there, are worried about climate change and 51% feel helpless. One wouldn't be surprised if the numbers are like these throughout the world.
Calamities like the Joshimath one act as a trigger to this anxiety. These concerns related to eco-anxiety stem majorly from three factors. First comes the risk associated with these calamities. Second is that these risks are more human-induced than nature produced. Thirdly, eco-anxiety affects different sections of people differently and might even result in some tangible outcomes that one would always try to avoid.
The major risks associated with the Joshimath incident include people losing their homes, being displaced and living as migrants. It is not just a loss of material property but if seen from the prism of eco-anxiety, one needs to assess the toll this takes on the emotional and mental health of those whose world was turned upside down by one natural calamity. This further induces in them the fear that what if this happens when their children grow up, what about their future? Have we pushed the alteration of nature too far?
Also Read: Home-Based Work And Climate Change: Abnormal Weather Patterns Push Female Labourers Into Precarity
Apart from those immediately affected by the incident, some people bear the effects of it. Those living in other hilly areas will now live in constant fear of a calamity like this. Additionally, the country will lose a key gateway to major pilgrim and tourist places that are located in the nearby mountains.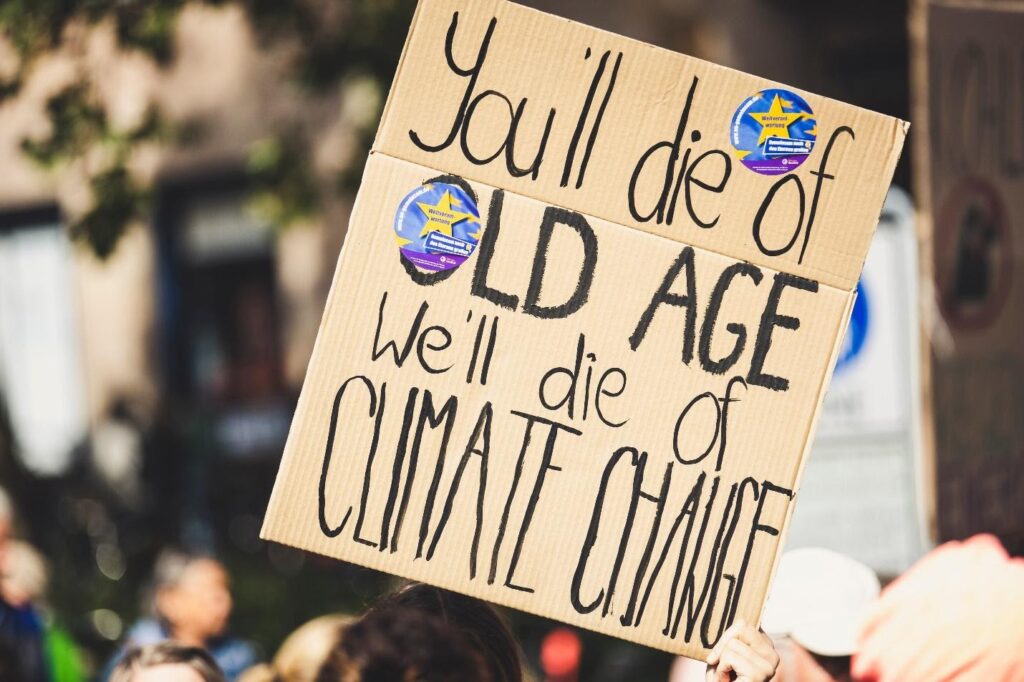 Now, coming to the second factor is anthropogenic. Largely, experts see Joshimath's calamity as a result administration's ignorance. As stated earlier, the infrastructure development that has been done till now is unchecked and done without considering the geological vulnerability of the Himalayan terrain. Additionally, local activists have blamed the hydropower projects in and around the area. The construction of tunnels for these hydropower projects has led to frequent earthquake tremors being felt and further cracks. These activists claim that their voices have been ignored and the entire responsibility for the incident lies on the Tapovan Vishnugad Hydro Power project (NTPC).
Even scientifically speaking, experts claim that two IPCC reports published in 2019 and 2022 declare this region as a whole as being dangerous. In situations like these, the construction of plants has to be done following a proper planning process and stringent norms or one needs to explore new options for energy generation. Neither of these was done. Moreover, the manifold increase in Population and tourist footfall in the area have been identified as another contributing factor. All these anthropogenic factors make people especially the youth feel betrayed, helpless and abandoned by the administration, adults and other stakeholders.
Also Read: Need, Not Greed – What Modi Isn't Telling Us About Climate Change
Further, the third factor of varying intensity of eco-anxiety is very interesting. While on the one hand, the general perception runs that the underprivileged castes, and classes are more ignorant of issues like climate change due to a lack of information. One needs to understand that they are the ones who are most vulnerable to it and more connected to it in a lot of ways. In hilly areas like Joshimath, the backward class of society tends to depend a lot on occupations that are connected to nature, and displacement from homes will hit their economic budget more intensely than that of the other classes. With comparatively lower socio-cultural capital, their kids have higher chances of suffering through the implications of this disaster.
People who are not from such regions might also fall prey to eco-anxiety because of media coverage and the feeling that they cannot control nature or do not know how the future is going to turn out. For others, even the feeling of guilt, that all of this climate change issue is our fault and future generation would suffer the consequences of it is another eco-anxiety triggering factor.
All in all, eco-anxiety seems like a societal issue that affects people individually. While we as a community are trying to tackle climate change issues, the administration, especially local governments can and should take a more proactive role. At the same time, at the individual level, it becomes pertinent that the youth is educated, and has access to credible information on climate change, mitigation and resilience building.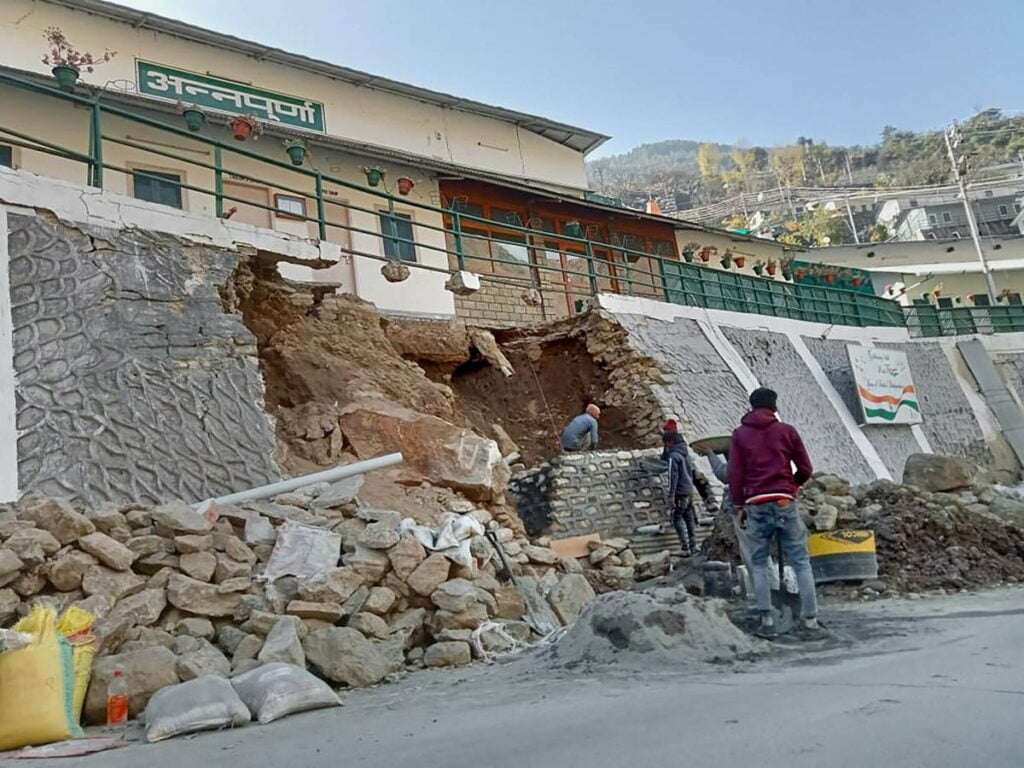 Promoting a more intersectional approach that focuses on vulnerable communities as well is something that becomes necessary. For the same, collaborating with groups that work towards this goal seems doable and also brings us out of the blame game between the private and public sectors. Additionally, one can always argue for experts to go for a greater engagement in execution apart from assessment.
As for now, all one can do is learn from the lessons that the Joshimath incident offers and be ready not just to tackle climate change but its implication in form of Eco-anxiety.
---