By Rina Mukherji
"It is not just rural folk. Even the lower middle and middle class in urban India pay scant attention to the health of women working in the kitchens," Doctor, Monica Barne quips. "To bring about a change, the younger generation needs to step up. During a school education programme, I urged students to get a gift for their mothers — an exhaust fan."
The director of the Pulmocare Research and Education (PURE) Foundation and the CEO and head (training division) of the Chest Research & Training (CREST) Pvt Ltd, Dr Barne has been at the forefront of creating awareness on pulmonary diseases across India over the past two decades.
However, it was her personal life that shaped her professional career.
My daughter was asthmatic and suffered terribly. Her condition got me interested in pulmonary research.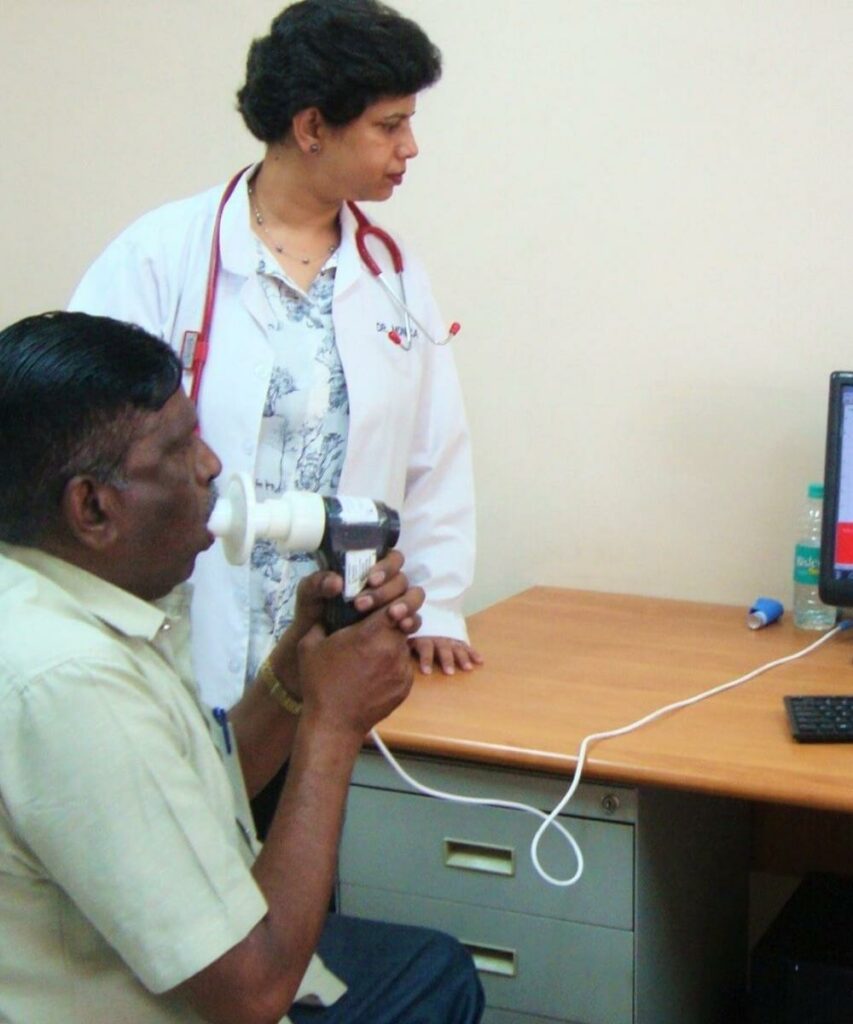 But before Dr Barne would gain recognition for her work in this field, she would make a journey in the medical field that would see her not only work with the Indian Army but also help her understand the problems plaguing healthcare in rural India.
From fields to the battlefields
Hailing from a family of farmers in Maharashtra's Akola district, Dr Barne received a lot of support. Even while he worked on the family farm in Akola, her father attended school, and ultimately completed his post-graduation in chemistry to join the Ministry of Defence's DRDO Quality Assurance Division, from where he retired as deputy controller (QAE-Military Explosives). Her mother, on the other hand, could not finish her schooling due to early marriage, but she completed her matriculation thereafter.
Seeing the poor condition of the healthcare facilities in her ancestral village, Dr Barne was inspired to work in the medical field. After clearing her higher secondary board exams, she got admitted to Pune's BJ Medical College.
It was immediately after she had completed the initial part of her medical internship in Pune that Dr Barne joined the Indian Army on a Short Service Commission. This coincided with a tumultuous period in Indian history.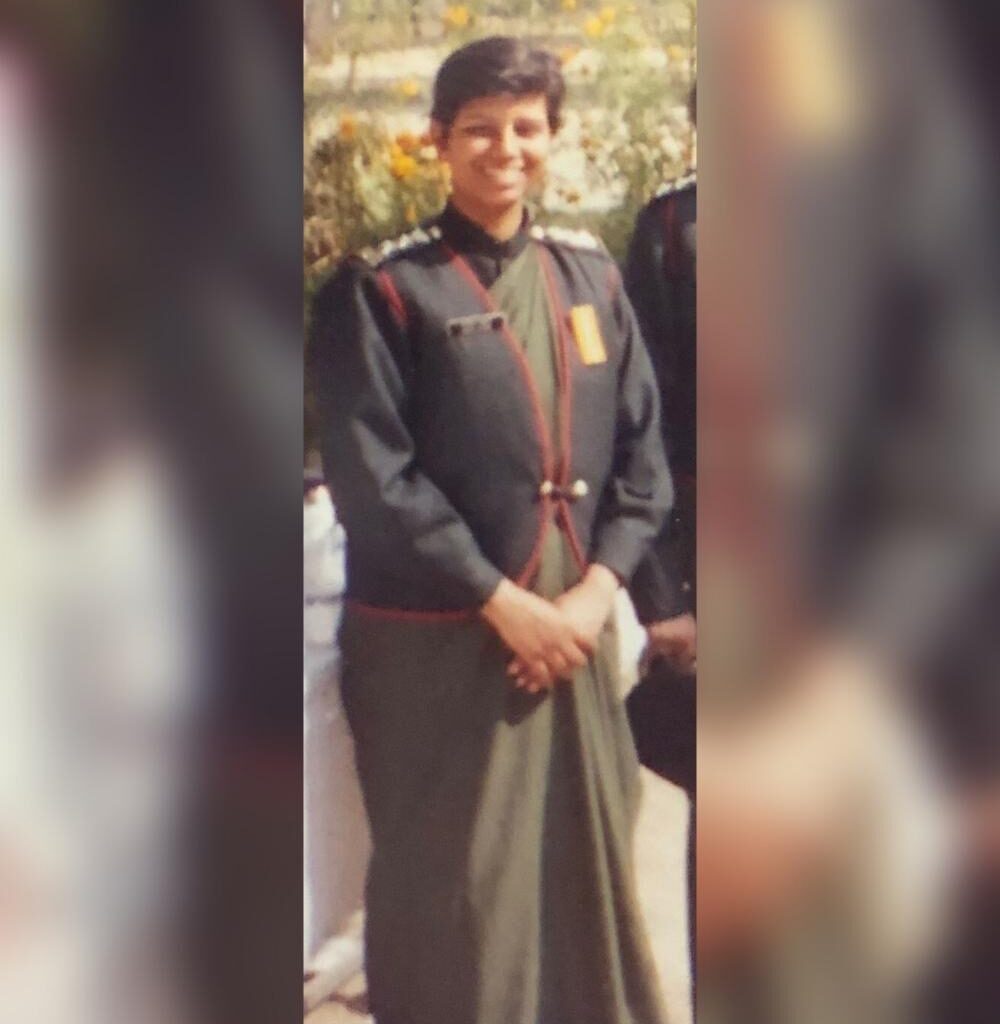 During her posting in a remote village in Gujarat's Surendranagar district, where she was completing her rural internship, things took a serious turn with the Kargil War breaking out in July 1999. Dr Barne was sent to an advanced dressing station on the Indo-Pak border in Rajasthan's Bikaner to attend to war casualties.
After the war ended, she managed the outpatient department in Bikaner city for the families of defence personnel. But two years later, things changed again when the Indian Parliament was attacked in December 2001. Next year, the army launched Operation Parakram, and Dr Barne was sent to the border again.
Also Read: Why Fieldwork Is Not Easy For Indian Women In Science
An eye-opener
While in Bikaner, Dr Barne also attended to local civilians as no proper healthcare was available to them. There, she rediscovered her diagnostic talents. For instance, she detected pericarditis (inflammation of the pericardium in the heart) in a heat stroke victim and immediately sent him to the hospital, thus saving his life. Similarly, she detected a hole in the heart of a boy who had come to get a cough and cold treated.
However, Dr Barne was also exposed to the realities of rural India — poverty and gender disparities. In treating women, she got first-hand experience of the ways of rural life.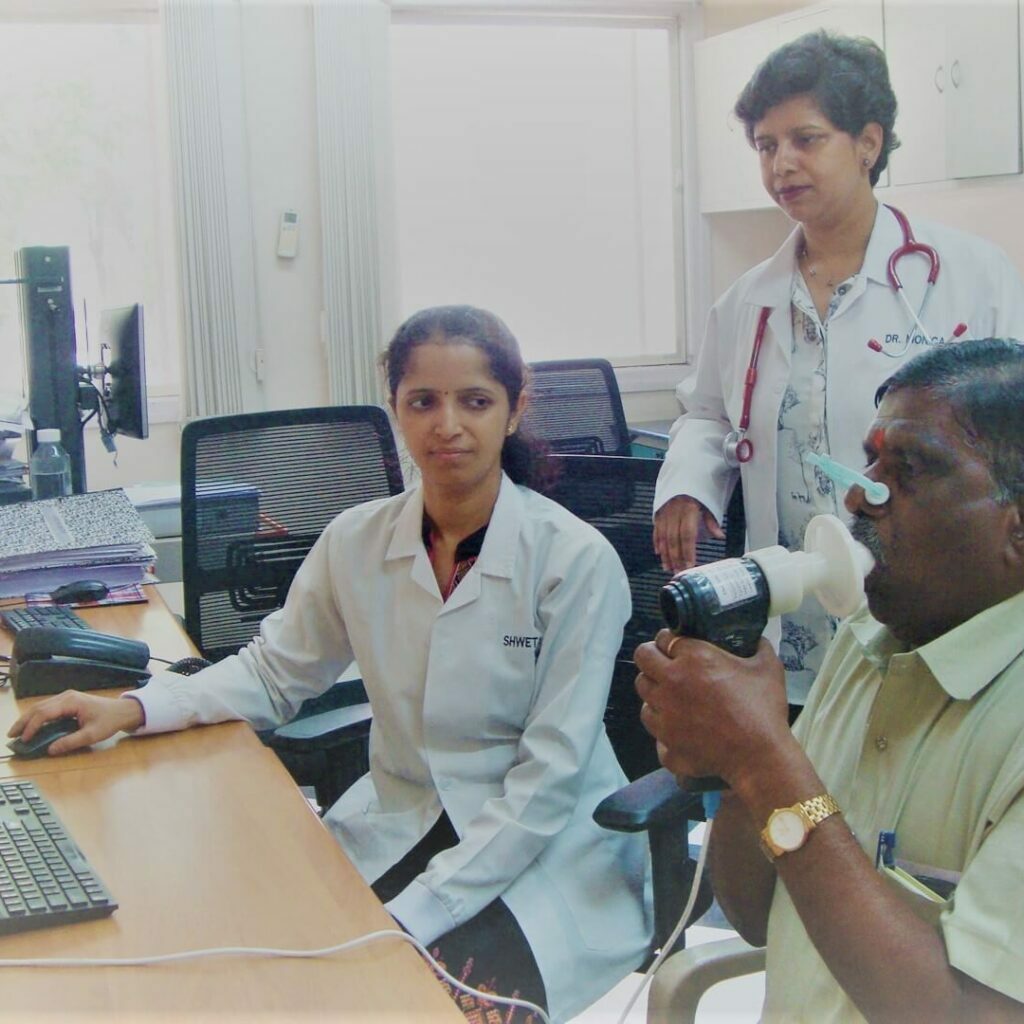 There was this young couple, with a toddler, who had come to me. They wanted an abortion because the woman was saddled with an unwanted pregnancy. "Abhi nahi chahiye" (we don't want another child now), she told me. Abortion was legal, but why were they not practising contraception? The woman had nothing to say when I questioned them. But talking to the husband, I realised he considered it below his dignity to use a condom. Because of him, his wife would suffer.
To new beginnings
It was around the time her daughter Yutika was born, that her husband was transferred to Mumbai. Dr Barne decided to take a break as her daughter was still a toddler. Moreover, her daughter was asthmatic.
Once her stint in the army ended, Dr Barne first moved to Nagpur. She then married marketing professional Sumit Barne and moved back to Pune, where she worked at places that did not involve treating patients, leaving her dissatisfied.
In a few years' time, her husband was transferred back to Pune. Since the family had moved to Kalyani Nagar, where the Chest Research Foundation (CRF) was located, Dr Barne took the opportunity to join as part of their medical team.
Also Read: Tamil Mothers Are Being Pushed To Put Their Newborns' Health At Risk To Avoid 'Inauspicious Months'
During her work with the CRF, Dr Barne not only fulfilled her ambition of treating the underprivileged, but she also began working on her medical research. With the help of Dr Sundeep Salvi, who headed CRF, she did pioneering research on several respiratory morbidities.
For instance, Dr Barne was part of the POSEIDON study, which showed that lung diseases are the major reason patients visit a doctor across all age groups.
Crucially, she was also involved in developing material for the detection, prevention and diagnosis of COPD by Accredited Social Health Activists (ASHAs) in rural India. She was also instrumental in highlighting the prevalence of respiratory disorders in rural women due to indoor air pollution through studies undertaken in the interiors of Maharashtra.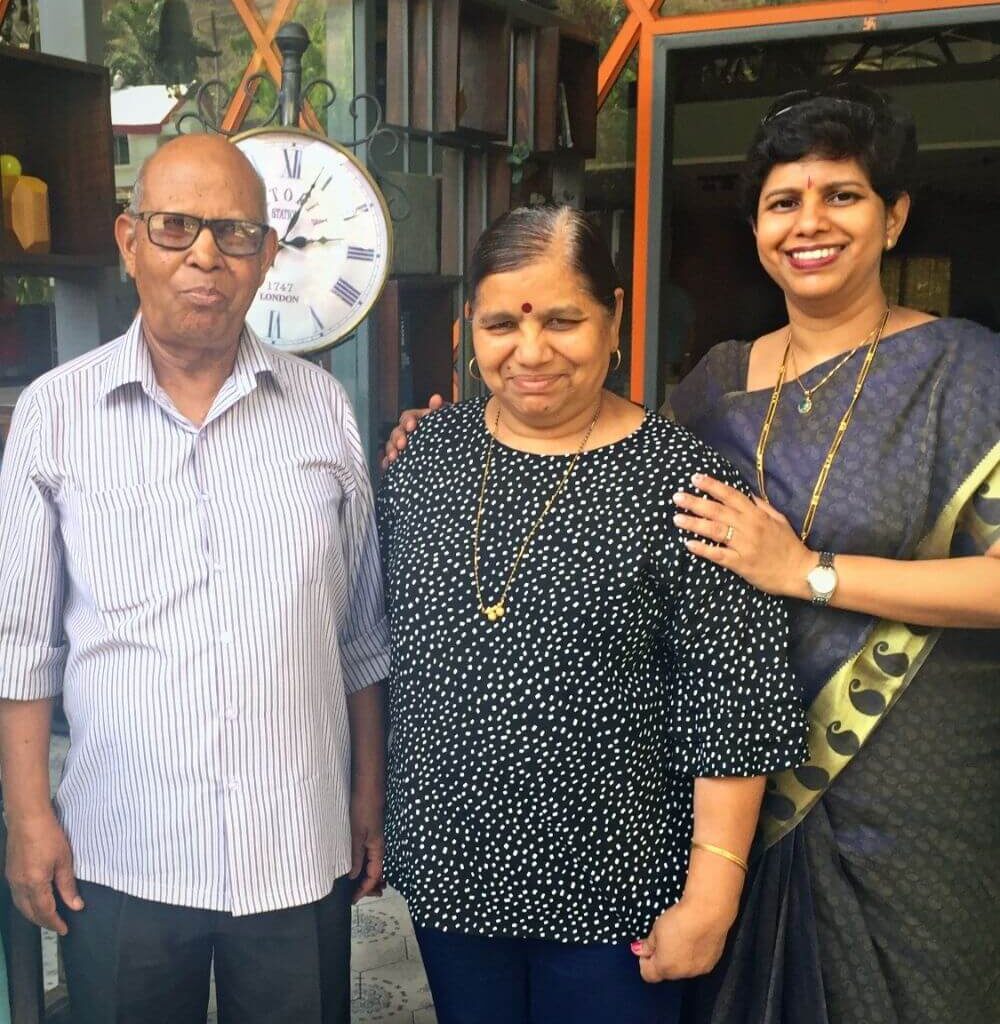 Moreover, Dr Barne was the lead researcher for the Global Asthma Network study on paediatric asthma, allergic rhinitis and eczema. The study used data from children and parents to determine the role of genetic and environmental factors in the prevalence of these diseases.
After CRF shut down a couple of years ago, Dr Barne set up the PURE Foundation and CREST in Pune with some of her former colleagues, to continue working on respiratory health.
A woman in medicine
Coming from a remote rural region, where even basic healthcare facilities were not available, her parents — her mother in particular — appreciated the value of doctors even more. Hence, they were glad when Dr Barne decided to pursue medicine.
Dr Barne especially singles out her mother for her unstinted support to herself and her siblings, where pursuing their respective professional careers is concerned.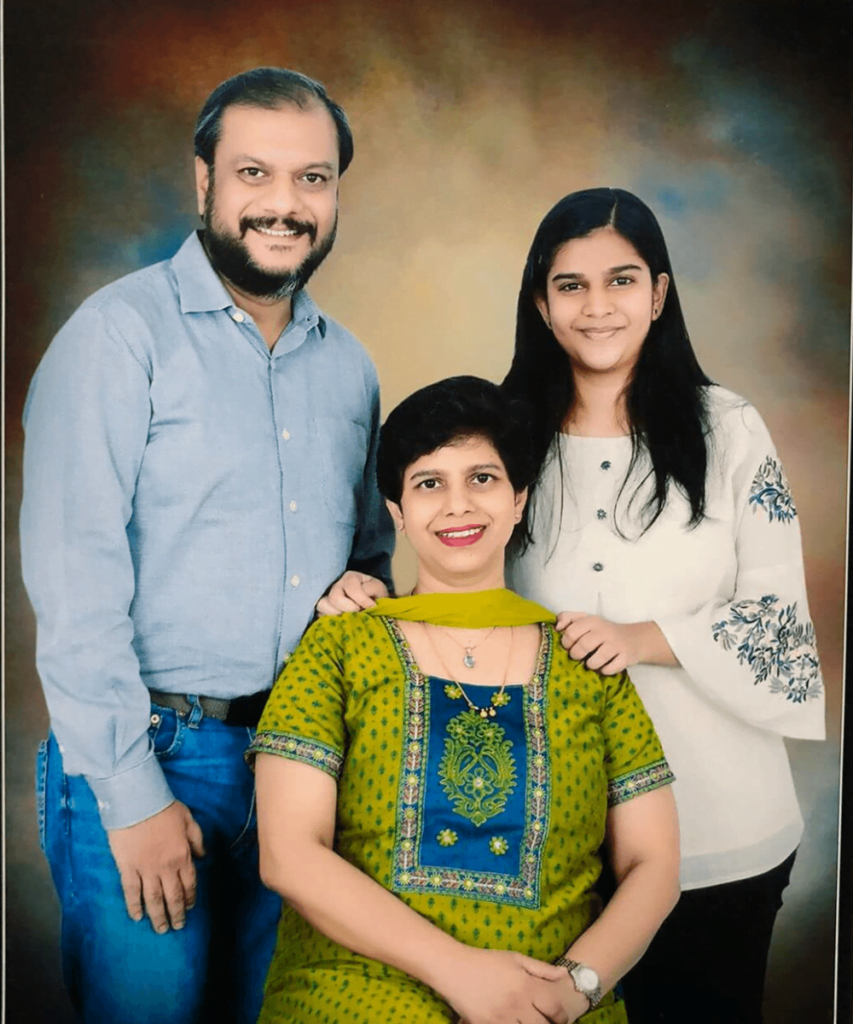 She (mother) was appreciative of education and ended up making us all highly-educated professionals
Asked if she had any advice for women who want to be in STEM, Dr Barne has only this to say: "Go for it! Remember, you are as efficient and as capable as anyone else. Aspire to be a leader!"
---
This piece was originally published by Rukhmabai Initiatives, an endeavour by 101Reporters, to make Indian STEM more inclusive.