Benjamin Alire Saenz's Aristotle and Dante Dive Into The Waters Of The World continues its predecessor's warm and vulnerable journey of navigating queer love, and getting to know what it means to be gay for a young person. It also doubles down on its themes of masculinity, identity, and family while telling the love story of two boys Aristotle Mendoza (Ari) and Dante Quintana (Dante) set in El Paso in the 1980s. While the first novel dealt with coming out, heteronormativity, family, citizenship, masculinity and young love. The second chapter deals with all these issues in a more grounded sense. Perhaps, it even adds more around the ideas of dealing with the lived realities of queer lives, the opposition from religion, the distance that queerness can sometimes cause inadvertently, and lastly, the grief of growing up feeling like you do not belong.
A meditation on queer love
A lot changed for me personally when I read this second addition to the universe of Ari and Dante. While I knew that the author Benjamin Alire Saenz identifies as gay, what I didn't know was that he came out when he was 54 years old. Even though the story is woven around the young boys Aristotle and Dante, one can identify those instances of knowing who you are in your childhood but letting them go away. The work seems like a great relief for them to revisit those moments and reevaluate them. A decade ago, the story of Aristotle and Dante discovered a new fanbase in the realm of YA Fiction for its affirmative and thoughtful exploration of masculinity, love and queerness.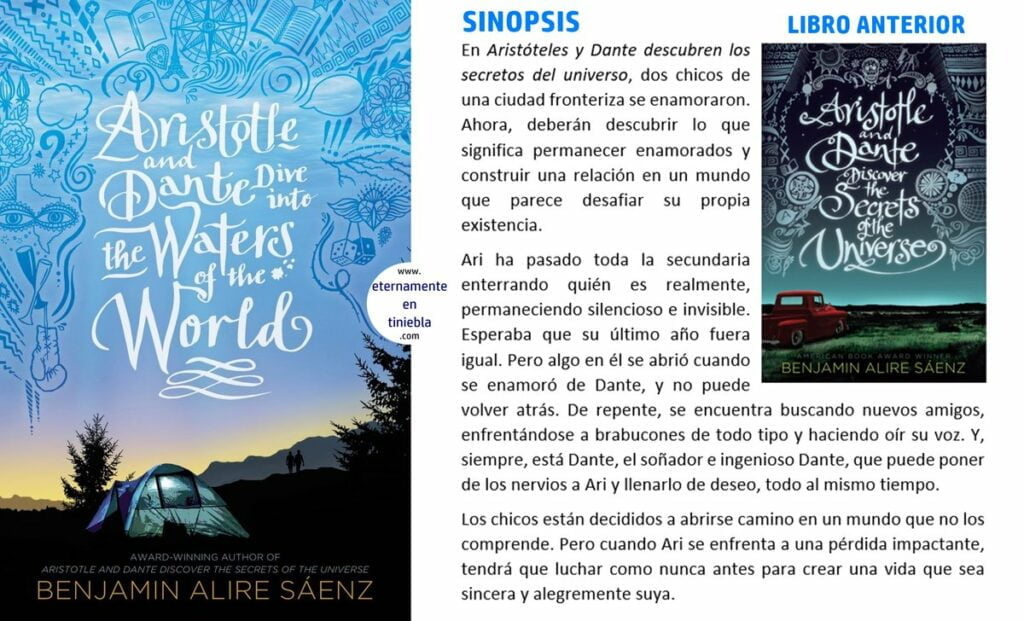 The novel is also peak gay romance as we get so many moments of infinite tenderness between two people who love each other til the end of the world. It also makes it immensely quotable. For instance, this line, "I've been writing a poem for you. I haven't finished it yet – but I have the ending. 'You're every street I've ever walked. You're the tree outside my window, you're a sparrow as he flies. You're the book that I am reading. You're every poem I've ever loved.'" It only adds to its beauty that the book is set in the older times as we see the connection that Ari and Dante have with nature.
It fits the political climate today albeit forcefully
While today, shows like Heartstopper and Young Royals heavily emphasise upon the importance of queer joy, and what it means to feel that unconventional 'first spark,' not merely in an emotional sense but also in a physical sense, Aristotle and Dante Discovers the Secrets of the Universe laid that path a decade ago.
Over the past one decade, a lot has changed for queer people especially in the sense of political discourse around queer rights, and the novel hits right into that spot. However, the book continues to maintain the path established by Love, Simon or Steven Universe and explores identity and queerness without the use of jargon and while being targeted at young audiences.
Also read: Book Review | Queersapien: A Rocky Exploration Of Queerness Clouded By Privilege And Uninformed Comparisons
One of the highlights of the book is the way the AIDS Discourse has been utilised to talk about the ideas of masculinity, citizenship, and religion. Although it seems forced at times, maybe it can be seen as a mature turn for the readers of Benjamin's works. We see how one of the sub-plots utilises the narrative around gay men dying of AIDS and how the state responds to them. Here, we see the author not only talking about the individual identity of queer people but also their citizenship rights vis-a-vis their marginalised identity. In doing so, the author explores narratives of sexuality that are not based out of privileged positions.
We have to let go of shame: What the story of Aristotle and Dante tells us
One of the very crucial ideas explored in the book is shame. The feelings of guilt when Ari kisses Dante, a boy or when he thinks about him as if it's something dirty. And there is a very poetic contemplation of what is desire and what is shame. We see it throughout the book as Ari and Dante spend their time together and constantly learn new things about each other. The element of shame is crucial because it's not enough that we tell the kids that it's alright to be who they are. The novel shows through the struggle of Ari how it is difficult because at times queer people see their friends or family when they take a stand. We see when Ari's mother stands up and asks one of the neighbours to simply get out and never come back.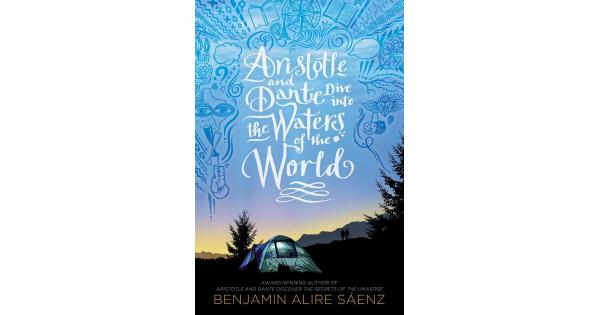 When we learn something through socialisation that's embedded in the binary, it's very hard to let go of the fact that there are other forms of desires or love that exist outside the binary structure. And it's easier said than done, and the tender moments in the novel trace this journey beautifully. It only helps that Saenz himself identifies as gay as that authenticity is very much visible.
Furthermore, we see it set in the 80s when we didn't have the social media connectivity that we have now. So there were few avenues to educate oneself or quickly learn about something that's been pestering us. Most of the time, people would turn to their loved ones. And these narratives should be lost to time, instead, they should be historicised to let us know how far we have come, and how love, kindness, and joy wins in the end.
Grief is a part growing up, it requires letting go: Looking at Aristotle and Dante
The second chapter in the life of Ari and Dante doesn't shy away from how tough life eventually is. A part of the story deals with reconciliation with an estranged family member who has committed something criminal. This particular story line is one of the strongholds of the novel as we see one of the protagonists deal with something terribly difficult. We see how difficult it is to reconcile with our friends or family when there's disrespect towards our identity or our ways of being. This also points to an important discussion around allyship where it's not about mere assimilation but involves a much deeper understanding of the way someone lives and loves.
Also read: Book Review | New Intimacies, Old Desires: Law, Culture And Queer Politics In Neoliberal Times
Grief is an inconsequential part of growing up, of learning unlearning and letting go of parts shoved down upon us that won't allow us to grow. While one critique of the novel is that the abrupt event that transforms the lives of our protagonists forever seems out of nowhere, without any specific purpose. The blessing in disguise perhaps the way once again, Saenz navigates this territory of dealing with loss, and not asking for the love you desperately need in the story of Aristotle and Dante. This is all familiar for queer people as many of us feel that we deserve bad things, despite our resilience and strength. Saenz makes the incredible point that strength at times involves letting go of what's holding us back, and also sitting with the feelings that cause discomfort.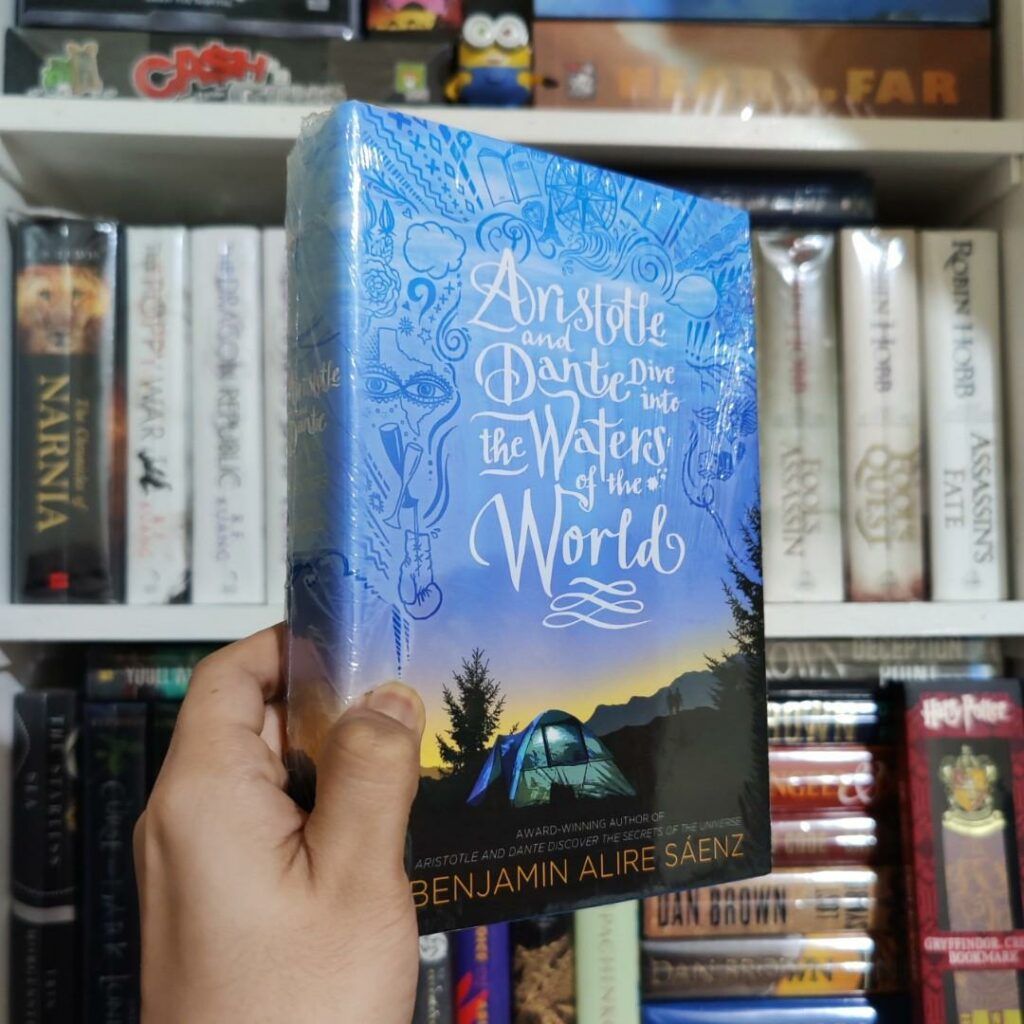 The story of Aristotle and Dante is nothing short of a poem – a poem about young queer love. It's a worthwhile read on queer joy that delves into the delicate and peculiar feeling of falling in love while also dealing with growing up. It serves as a life lesson for the younger audience without setting up any definite rules, and instead, allows for space to chart your own territory and mark your place on the map of the world.
Also read: 'Whitney Houston: I Wanna Dance With Somebody': A Rocky Dive Into The Life Of Queer Icon Whitney Houston
---
The books by Benjamin Alire Saenz are available to buy online and in bookstores near you. Moreover, a feature film based on the first novel premiered at International Toronto Film Festival last year and will screen at Miami Film Festival in March 2023, It is expected to have a wide theatrical release this year.