India, the largest democracy in the world is facing one of the worst curbs on the right to free speech. The recent social media ban on journalists in Punjab and Kashmir highlights the curb on the freedom of speech by the government authorities. Since the beginning of the state hunt of Waris Punjab De chief Amritpal Singh, a lot of journalists from Punjab are banned from Twitter. Kamaldeep Singh Brar from Indian Express and Gagandeep Singh are some of the journalists that Twitter has recently banned. 
Press freedom in Jammu and Kashmir has been worsened since the Union government revoked Article 370 in 2019. Since 2019, over 35 journalists in Kashmir have experienced police interrogation, raids, threats, physical assault, false restrictions on freedom of movement, or fabricated criminal cases for their reporting. 
From the ban on internet services to journalists' arrests, Kashmiri journalists are facing the wrath of the draconian  Unlawful Activities (Prevention) Act (UAPA) – a stringent anti-terror law in India. Prime Minister Narendra Modi's government made amendments to the law in 2019, giving power to law enforcement authorities to arrest people in the name of 'terrorists' even before their crime is proven in court.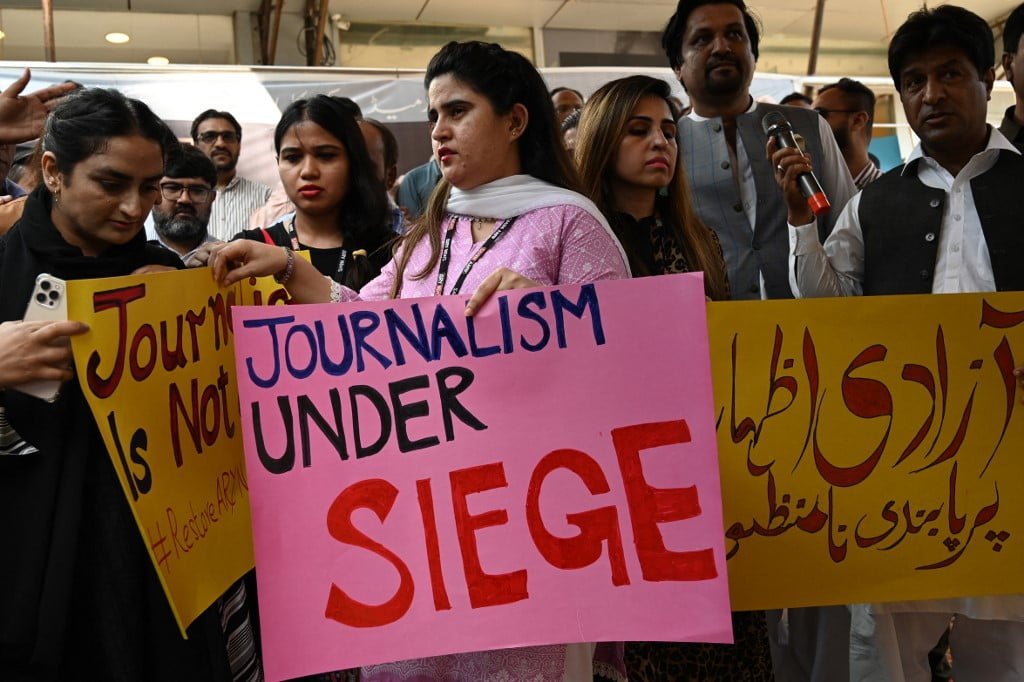 Irfan Mehraj, a journalist from Kashmir has been recently arrested under the charges of UAPA in an alleged NGO terror funding case. Irfan's arrest citing UAPA, is not the only case. Khorramshahr Parvez, a Kashmiri human rights journalist, has been in jail since 2021 under the same case. Many journalists from J&K including Kashmiri journalists Asif Sultan, Sajad Gul, and Fahad Shah have been jailed under the draconian UAPA and Public Safety Act laws. Journalists are time and again questioned by the police and other law enforcement authorities over their nature of work. 
Also Read: "Journalism Is Dangerous In India": What Has The Siddique Kappan Case Taught Us?
Another state government that has exploited UAPA use over false arrests of journalists is Uttar Pradesh. Uttar Pradesh, the most populated state of India, led by BJP CM Adityanath, has seen a considerable number of arrests of journalists. 
Siddique Kappan, a journalist from Kerala was travelling to Hathras, UP to cover the gang rape and murder of a young Dalit woman in 2020. Even before he can report on the case that sparked the protest across India, he was arrested under the UAPA act. He had been charged with sedition, money laundering and criminal conspiracy.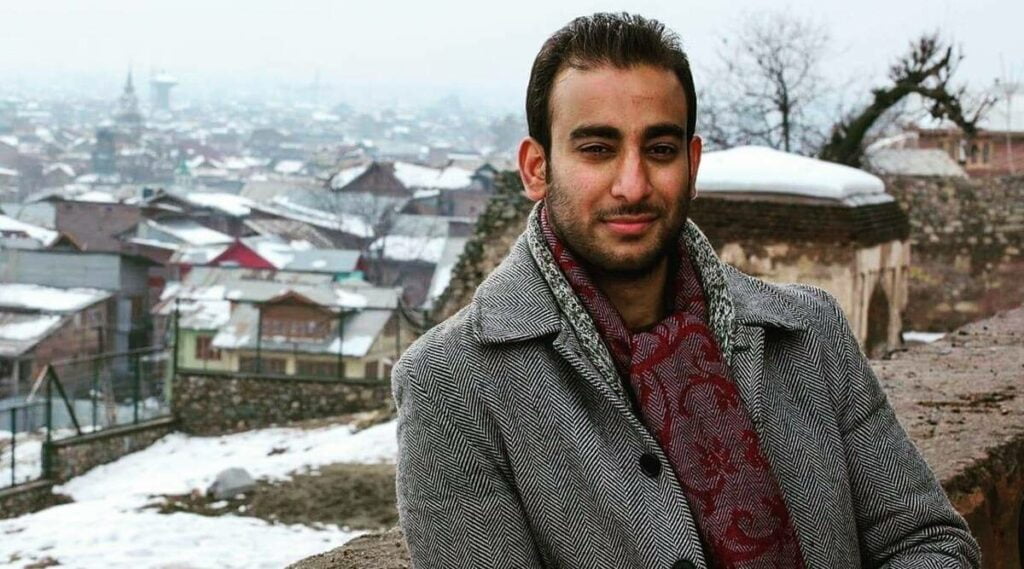 The authorities in the state of UP have filed numerous false charges over the years against journalists for any content on social media or in newspapers that criticises the current BJP  government. As per a report, by article 14 in 2022, authorities have filed criminal cases against 66 journalists since 2017. 
Additionally, according to a report by Committee Against Assault on Journalists, 48 journalists have been physically attacked.  Authorities are constantly misusing their power to file false charges against journalists, activists, politicians and academicians, who are critical of the current government. 
Press freedom in India has gone to a new low since the 2014 elections and the right-wing BJP Prime Minister Narendra Modi coming into power. Hindu nationalist propaganda by the ruling party has resulted in the arrest of many journalists, academicians, opposition politicians, and activists who oppose the views of the current government. 
In the World Press Freedom Index 2022 report by Reporters Without Borders (RSF), India slid down to the 150th rank among 180 countries, its lowest ever. This was the lowest-ever ranking of a South Asian country. Since the election of the Modi-led BJP government in 2014, India's press freedom ranking has fallen from 140th to 150th. Another data compiled by article 14 in 2021 suggests that most sedition cases filed against 405 Indians for criticising politicians and the government over the last decade were registered after 2014 when Mr Modi came into power.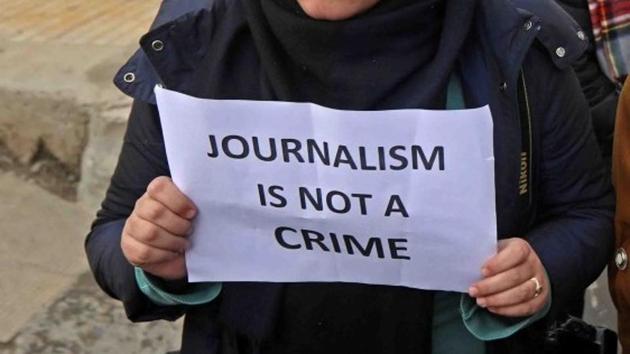 India's latest report in several press freedom global indexes highlights the movement that is opposite of the largest democracy in the world. 
The income tax authority raids on BBC India offices, after the release of its now ban documentary in India about then Gujarat Chief Minister Modi's role in the Gujarat pogrom, suggest the government's intolerance of any kind of critical reporting in the country. The documentary titled 'The Modi Question', questioned Modi's role in the 2002 Gujarat pogrom where thousands of people mostly Muslims were killed. 
Also Read: Where Are All The Women In Journalism?
The current government used emergency laws to block this BBC documentary in India. During the time when then Prime Minister Indira Gandhi introduced an emergency, the curb on democracy was expected in lines of a disastrous step like an emergency. However, in today's time when Mr Modi keeps giving speeches on our democratic freedom and right to free speech and expression, the constant curb on free speech points us towards a different direction. 
Women journalists, who are critical of the government receive the most hate and trolls on social media. A freelance journalist named Neha Dixit has stated that she has been "stalked, openly threatened with rape and murder, viciously trolled", and an attempt made to break into her apartment. Another freelance journalist, Rohini Singh had received rape and death threats from a law student.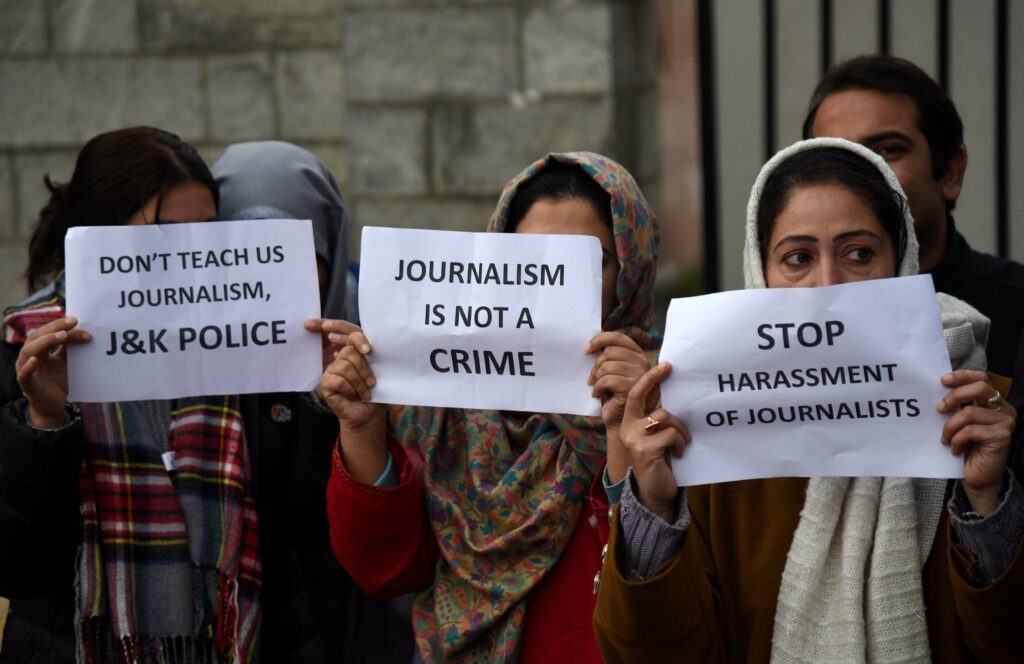 It's extremely disturbing to witness how easy abusers find it to give rape and death threats to woman journalists. Although it stems largely from the patriarchal nature of our society, there should be severe steps taken to curb this kind of absurd behaviour. If the current state of politics restricting freedom of speech continues, it will become a mere dream to be a journalist in India. Not just journalists, but anyone who has opposing views of the ruling Hindu nationalist party, is considered immediately anti-national which paves the way for online trolling and further arrests. 
The present scenario of India directs more towards a dictatorship than a democracy.  A democracy is supposed to ensure equal rights to everyone and when free speech is curbed continuously, the democracy of this country is threatened. 
Also Read: FII Interviews: Journalist Meena Kotwal On Minority Politics, Journalism Today And The Caste Divide
We are living in a time, where journalists in a democratic country are being jailed for merely doing their job. Over the past few years, UAPA has been used to arrest many journalists and human rights activists. The restrictions on press freedom are not new to this democratic country, but arresting everyone who criticises the government is the new law of this nation. 
---