India has recently been ranked a dismal 126th out of 149 countries in the World Happiness Index 2023. The report uses six parameters to measure happiness: GDP per capita; social support; healthy life expectancy; freedom to make life choices; generosity; and perceptions of corruption (a composite measure). While India fares well on most of these parameters, with high levels of economic growth and good healthcare facilities, it scores poorly on social support networks as well as freedom from corruption.
Diving into the crucial role that the Human Development Index plays in the Happiness Index and exploring how women in political positions affect a country's happiness index.
The 126th ranking
According to Happiness Index, India was one of the nations where people's assessments of their quality of life declined by more than one full point on a scale of 0 to 10 over the previous ten years.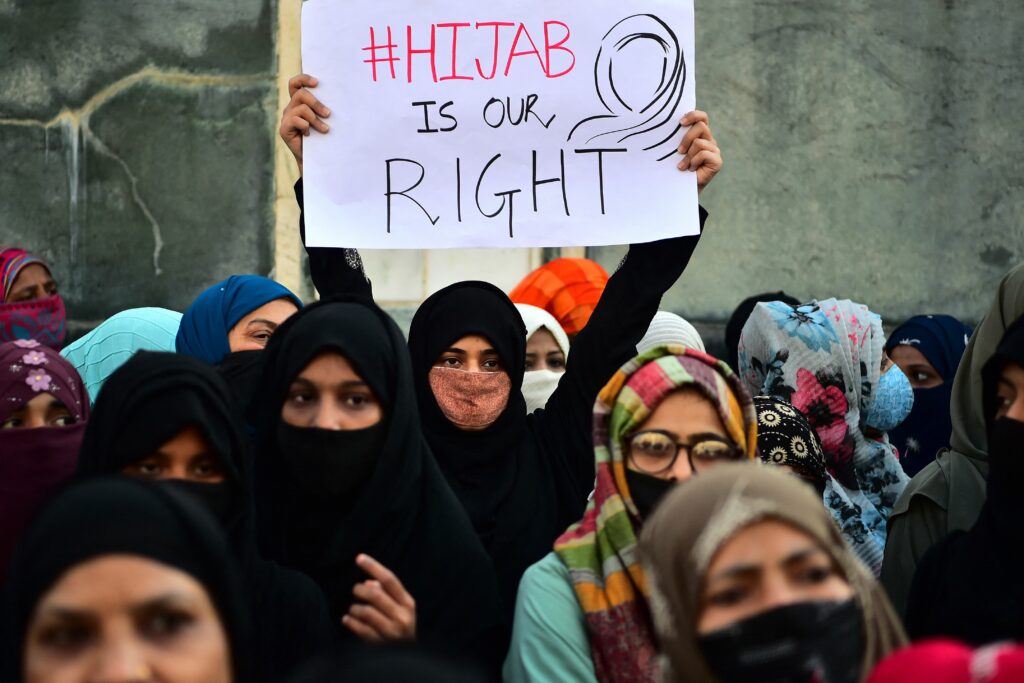 Numerous factors contribute to the persistent unhappiness of the nation, including- rapid urbanisation and congestion in cities, unemployment, unfavourable perceptions about corruption in the country, rising costs of healthcare, women's safety, environmental pollution, poor mental well-being etc.
Also Read: Academic Freedom Index Report: India Has Less Academic Freedom Than 10 Years Ago
This ranking should come as no surprise to anyone familiar with the country's socio-economic realities. It is a country of contrasts, where rapid modernisation and economic growth co-exist with deep-rooted inequality, poverty, and social injustice.
Key reasons
One of the key reasons for India's low ranking is the country's high levels of inequality. The country's wealth is concentrated in the hands of a few, while millions of Indians live in poverty. This has created a sense of frustration and disillusionment among many citizens, who feel that their government is not doing enough to address their needs. I have heard people working in metro cities with an average job, would often be found boasting about "them falling in the top 6% population of economic well-being". The irony here is pretty evident.
Environmental Issues & Health
In addition to inequality, India's poor performance on environmental issues contributes to its low ranking on the Happiness Index as well.
India is one of the world's most polluted countries, with high levels of air and water pollution. This has a direct impact on the health and well-being of citizens, contributing to high levels of respiratory illness and other health problems. Poor quality of air is responsible for over 1 million deaths every year, while waterborne diseases cause an additional 1 million deaths annually according to WHO.
Discrimination & Social Injustice
Caste and gender discrimination have been a part of Indian society since ancient times, and they continue to be so today.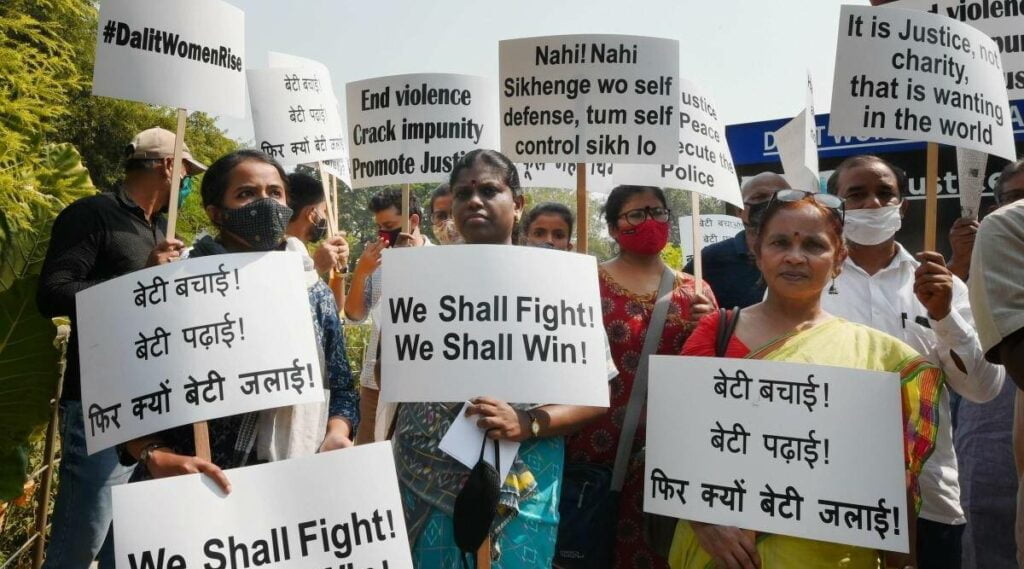 The other forms of discrimination that do not make it to the highlights in India are discrimination based on religion or community, against individuals with disabilities, sexual and gender minorities, and the Dalit community who make up 16% percent of India's population and also against migrant workers from other countries who come to work in Indian cities as construction workers but often live in slums without basic services like water supply or sanitation facilities.
These forms of prejudice create marginalisation and exclusion from mainstream society which can lead to lower levels of happiness at both the individual level (low self-esteem) as well as the societal level (high crime rates).
The role of the Human Development Index in the Happiness Index
It is crucial to note that economic growth alone cannot guarantee happiness and well-being for citizens. It is also Human Development, which is measured with the Human Development Index. Human development and life satisfaction are not the same thing but are conceptually similar. Most of the key factors that explain the Happiness Index are similar to the human development variables.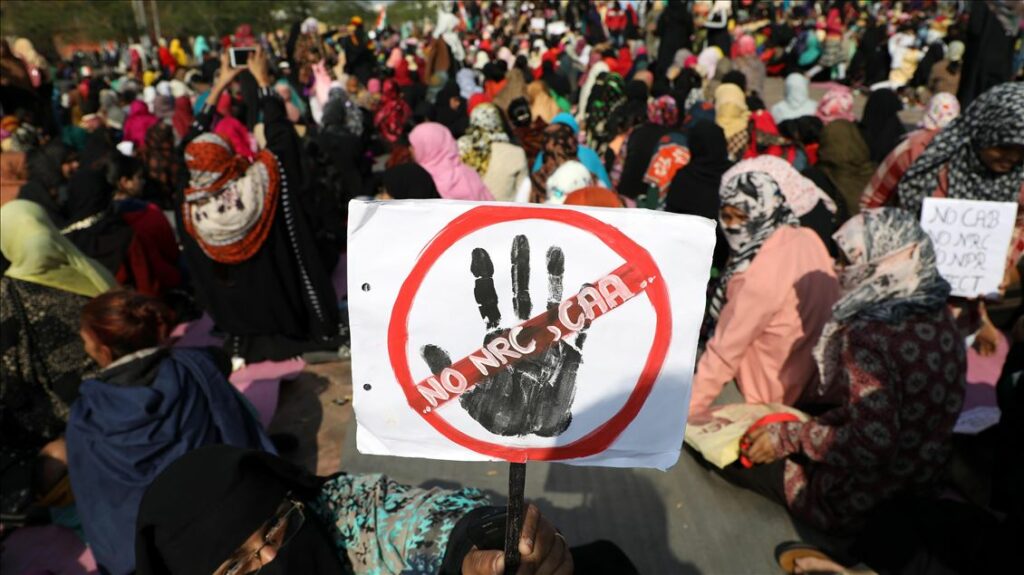 A society with lower human development cannot provide a desirable life to its people, and an unhappy society is not making desirable progress in all aspects of development. While economic well-being does not always incorporate social well-being, a developed nation can provide more access towards a desirable life for its citizens. Therefore, the analysis of the social and economic progress of society should incorporate both HDI and Happiness Index.
Women in political positions and country's level of happiness: A correlation
An interesting study "Women In Political Positions & Countries Level Of Happiness" conducted at Bridgewater State University, in August 2017, discusses the relationship between a country's happiness, and relevant country characteristics including gender inequality, levels of corruption, and the percentage of women in parliamentary positions. This study aimed to understand how these variables change according to female representation in political leadership. One of the most significant findings of the study was- the lower the Gender Inequality Index, the higher the percentage of women in parliament positions and the higher the Happiness Index.
Also Read: Access To Medicine Index 2022 Reveals Gender Discrimination In Medical Industry
In India, as of September 2021, according to the Inter-Parliamentary Union, women held only about 23% of the seats in the Lok Sabha, the lower house of the Indian parliament, and about 12% of the seats in the Rajya Sabha, the upper house. This is well below the global average for women's representation in national parliaments, which is around 25%.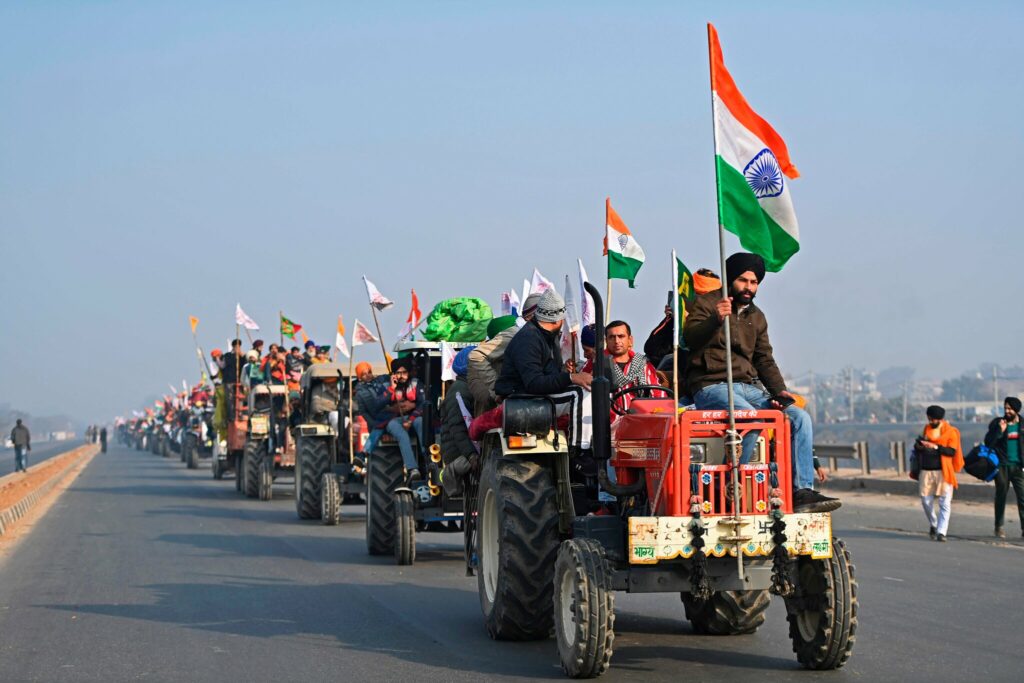 But according to NDTV's recent article on December 11, 2022, "Women representation in parliament and most state legislatures across the country is below 15 per cent with 19 of state assemblies having less than 10 per cent women lawmakers, according to a government data. The state legislatures which have more than 10 per cent women lawmakers are Bihar (10.70), Chhattisgarh (14.44), Haryana (10), Jharkhand (12.35), Punjab (11.11), Rajasthan (12), Uttarakhand (11.43), Uttar Pradesh (11.66), West Bengal (13.70) and Delhi (11.43)."
So the question is, is the fall of the happiness index a surprise?
It is important to note that, while India has made progress in recent years, there is still a long way to go to address the root causes of inequality, discrimination, and environmental degradation. This will require a concerted effort on the part of policymakers, civil society organisations, and citizens themselves. It is time for the Indian government to take a more holistic approach to development that prioritises the well-being of all citizens, not just the wealthy few. This includes investing in basic services like education and healthcare, reducing corruption, and addressing environmental issues.
The Indian government must prioritise gender equality and empower women to take on leadership roles in all spheres of life. This will not only lead to a more inclusive and just society but also contribute to higher levels of happiness and well-being for all citizens.
Also Read: How NITI Aayog Poverty Index Holds The Mirror To BJP's Development Claims In Uttar Pradesh
In conclusion, India's low ranking on the Happiness Index should be a cause for concern for all Indians. It is a reminder that the country needs to do more to address the deep-seated problems that hold back its citizens' happiness and well-being. The government, civil society organisations, and citizens themselves must work together to build a brighter future for all Indians.
---