With FASTags, vehicle owners are adapting to a revolutionary system of paying toll tax in India. Toll payment tags are now a common sight on the windshield of vehicles, especially since the Government of India has made it mandatory to have a FASTag on every vehicle starting 1st December 2019. Let us understand the utility of FASTags and see how you can get one online and recharge an existing FASTag. 
What is FASTag, and what are its advantages?
The "FASTag" technology is now implemented across all 615 toll plazas across India starting 16th February 2021 to make the toll tax payment seamless and transparent. Vehicle owners must compulsorily affix a card on their vehicle's windshield – called a FASTag – that contains a code used to make toll tax payments. RFID (Radio Frequency Identification) scanners read this code on toll booths to deduct toll tax.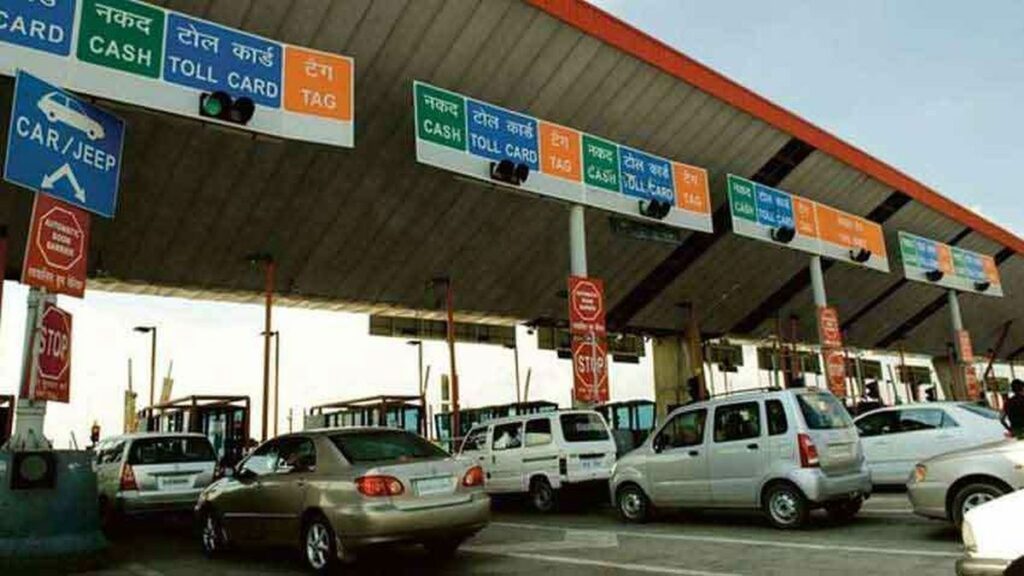 Vehicles with FASTag affixed on their windshield must pass through the "FASTag lane" at toll booths to make payment. Here are the benefits of using a FASTag: 
No more wasting time on long and time-consuming queues at toll booths anymore. You can pay your toll tax through FASTag in a few seconds. 
Better for the environment 
The FASTag system is better for the environment since it does not depend on paper-based transactions.
This system also helps you save more on fuel. Since longer waiting time at toll booths consumes more petrol and money, it is always better to switch to FASTag. 
FASTag is a transparent toll collection mechanism that helps you track your online toll tax payments. 
Allows you to track your expenses 
You can track your FASTag expenses easily through an online FASTag certificate mailed to you after paying toll tax. This certificate contains all your transaction details, such as the toll booth location, the amount paid, and the time you paid the toll.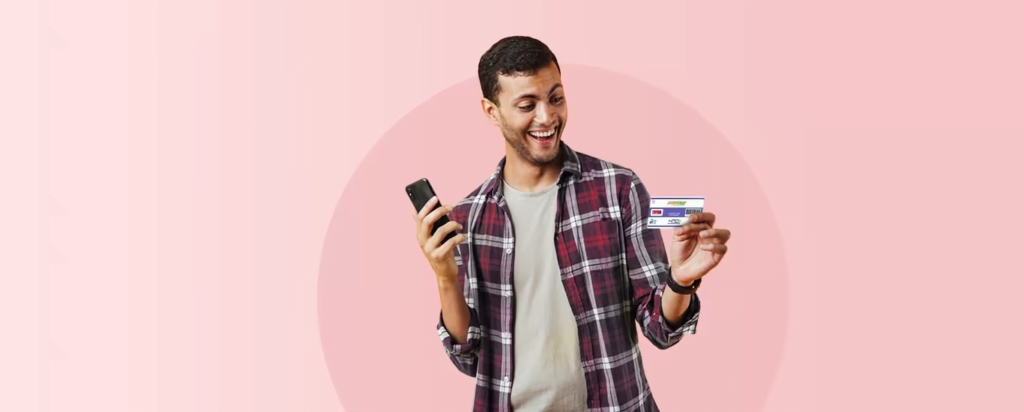 Besides these benefits, banks such as IDFC FIRST Bank offers rewards on fuel payments and parking payments to customers who opt for the FIRSTForward app. 
How to get a FASTag online?
Here is the simple three-step procedure to get a FASTag online. 
Contact the bank branch requesting a FASTag for your vehicle or apply through the bank's online portal.
Once you receive the FASTag, peel off the protective film from your FASTag sticker, and apply this sticker to your windscreen. 
Load your FASTag with funds to start paying using the FASTag. 
When and how to recharge a new FASTag?
One of the best ways to recharge your FASTag is through your bank's dedicated FASTag app – such as the IDFC FIRST Bank FIRSTforward FASTag. Recharge your FASTag directly through this app and track your previous transactions more conveniently.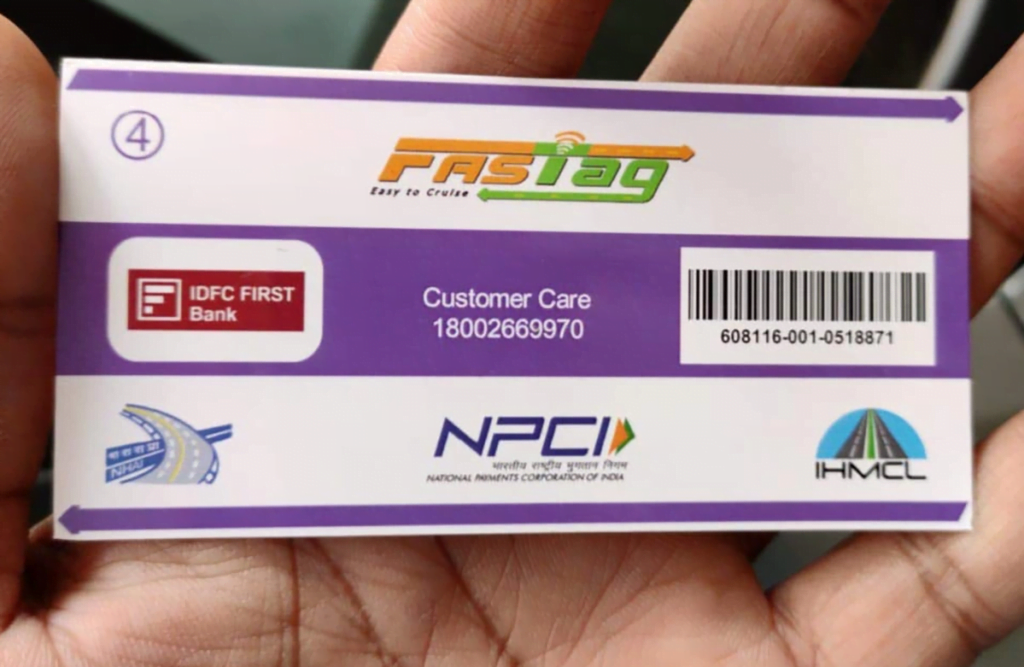 Recharging your IDFC FIRSTforward FASTag nowadays is even easier and possible through WhatsApp. IDFC FIRST Bank leverages the immense popularity of the chatting app to give you a recharge experience that is as effortless as chatting. 
How to Use IDFC FIRST Bank WhatsApp Chatbot
To enjoy the simplest way of recharging your FASTag, the first thing you need to do is save the IDFC FIRST Bank WhatsApp number (+919555555555).
Next, this is what you need to do to recharge your FASTag, step by step:
Type "Hi" and send it to the IDFC FIRST Bank WhatsApp number
An auto-reply will appear with a menu option underneath
Select the "Recharge FASTag" from the menu options
Your FASTag details will appear in the chat thread; you will have to confirm the details to proceed further 
Alternately, you can also opt to recharge someone else's FASTag by selecting the "Recharge other FASTag" option
A link will appear on the screen, using which you can recharge your FASTag
Customers not registered with WhatsApp payments can add bank details to WhatsApp UPI by going to WhatsApp Settings > Payments > Add New Payment Method
After clicking on the payment link, enter your recharge amount and your UPI PIN
That's it, the recharge is done!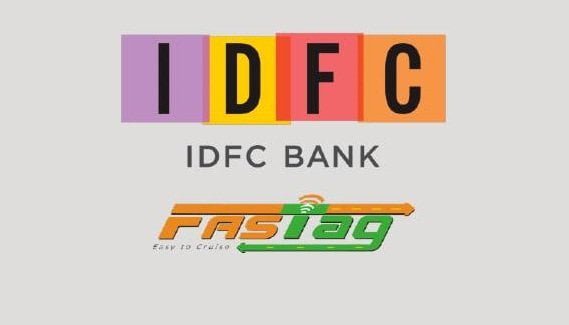 You can also purchase a FASTag from the vendors at the toll booth but ensure to opt for a reliable issuer for hassle-free payment. Compare online and choose a FASTag app that offers more than just FASTag-based benefits to getting more out of the app! 
---