As part of FII's Meet the Team series, we are featuring former and current employees who have worked with or are working with us currently since the inception of FII. Feminism in India as a digital intersectional feminist media platform would not exist if not for these incredible individuals who have helped build this organisation to make what it is today.
Today, we're chatting with Saloni Sisodiya, who is the Digital Editor at FII Hindi. Saloni comes from Indore, a city located in Madhya Pradesh. She has done her masters in Electronic Media from Educational Multimedia Research Centre, DAVV. Saloni has a passion for music, movies, traveling, and capturing portraits. She is very particular when it comes to cleaning, her weekends are usually spent tidying up her room. She believes she is not an extrovert but once she feels comfortable around someone, she can talk for hours! She is quite emotional but covers her feelings up with her quirky sense of humor.
FII: What do you like most about being a part of the FII family?
Saloni: I appreciate the diversity of backgrounds among FII team members, as it provides a great opportunity to learn from each other. Everyone brings their unique perspective, I am not limited to just one point of view.
FII: What advice would you give someone joining the organization?
Saloni: It's important to acknowledge that feeling overwhelmed is a normal part of the learning process. At FII, we unlearn certain things before learning new ones. My advice would be to take all the time and not feel pressured to rush the learning journey.
FII: How would your colleagues describe you?
Saloni: They would describe me as humorous, witty, and someone who speaks her mind without any filter, "Haha, Saloni kitni funny hai (Saloni is so funny)!"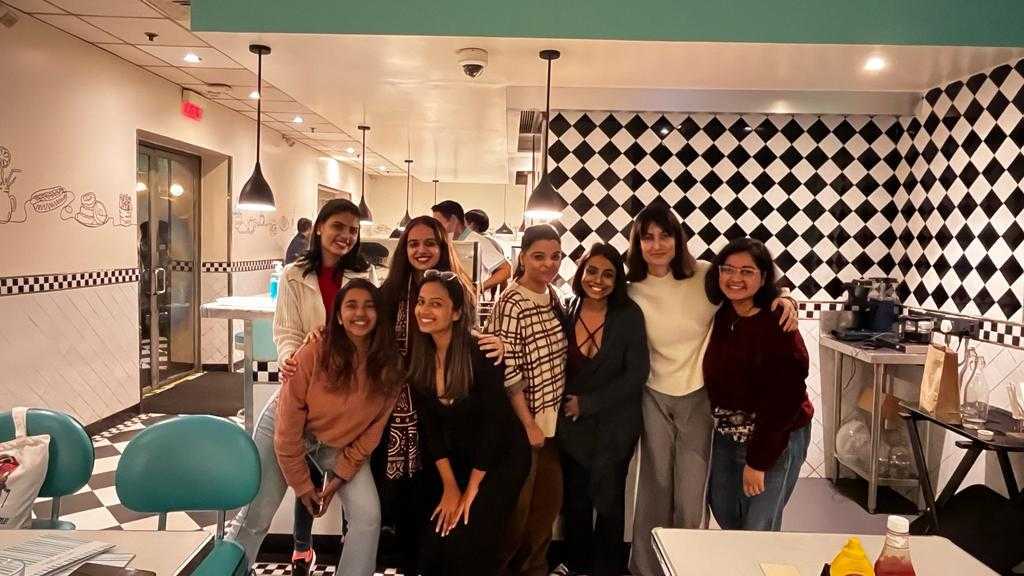 FII: Which fictional character do you identify with and why?
Saloni: I relate with  Kiara from 'Dear Zindagi' and Aisha from 'Wake Up Sid'. Kiara, a woman in her 20s, is dealing with various emotions and anxieties while figuring out her life. On the other hand, Aisha is seeking independence. I see a bit of myself in both of these characters.
FII: What is something that you're tired of hearing?
Saloni: "Tumhari job kitni CHILL hai, content banao, hum to din bhar ghuse rehte hain laptop me" and "Tum wahi feminist ho na jo har baat par halla karte hain." 
FII: Which feminist movement do you feel particularly passionate about and why?
Saloni: I think it would be the Farmers' protest. More than 70% of rural Indian women are directly engaged in agriculture, but their hard work goes unnoticed. Even in schools and textbooks, we are taught that a farmer is always a man. This protest was led by women who came forward and took a stand. It highlighted the struggles of women farmers who faced multiple forms of discrimination based on their gender, caste, and economic status.
FII: What makes FII a 'feminist' organisation?
Saloni: FII provides us with an inclusive platform, it gives us liberty to discuss topics that we may not be able to address with other media organizations, or even with friends, or family.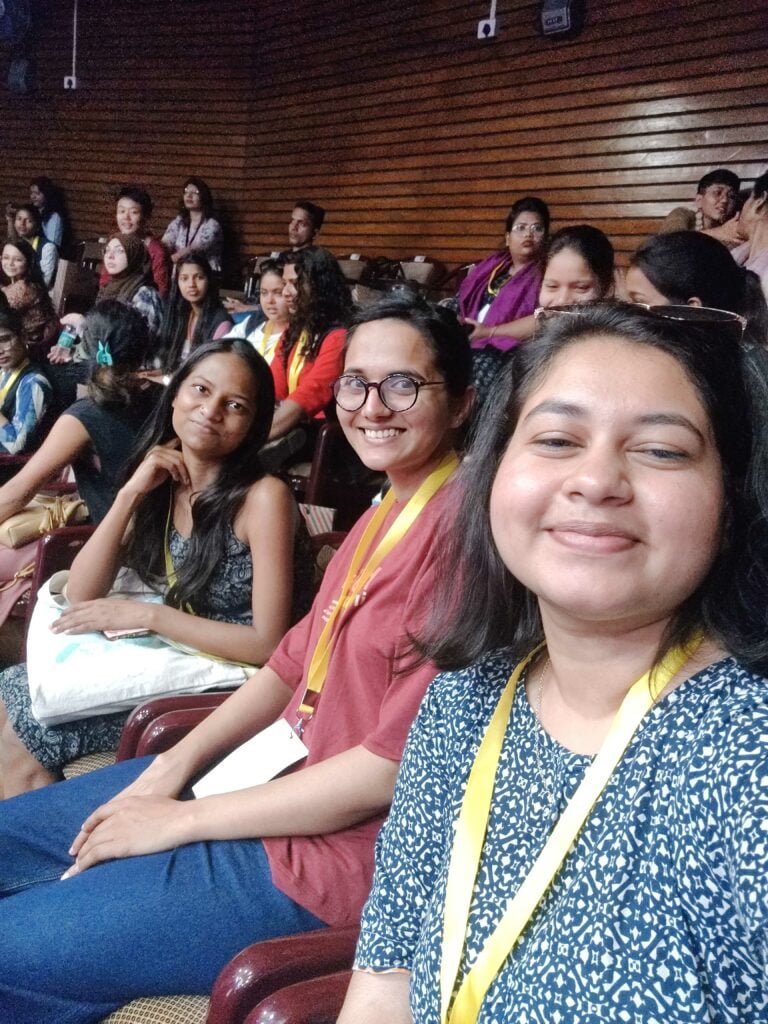 FII: What's the most fun thing about your job?
Saloni: I have full control over the videos I make, and I create content about anything and everything that bothers me in a patriarchal setup.
FII: Do you remember when and why you decided to work at a feminist organisation?
Saloni: I was not happy with the work I was doing earlier and I was looking for an organisation which shared the same principles and I wanted to create something meaningful. I eventually found that opportunity here at FII. Although it wasn't an easy transition and there were many things going on at the time, I'm glad it happened.
FII: If you had a talk show, which feminist icon would you call and what would you ask them?
Saloni: I can't think of any one feminist icon, I would love to have a discussion with filmmakers, actors, DOPs, and editors such as Aparna Sen, Gauri Shinde, Onir, Nandita Das, Tillotama Shome, Vidya Balan, and Arti Gupta. During this discussion, I would ask them about their work and experiences dealing with sexism and gender bias within the film industry, including their working conditions. Chai par charcha kar sakte hain, low budget 'Koffee with Karan'.
---
FII thanks Saloni for her timely and valuable contribution to the organisation. We are incredibly grateful to have her as a part of our team and appreciate her for her deeply insightful work. She can be followed on Instagram.