With its theme, Vasudhaiva Kutumbakam translates from Sanskrit as 'One Earth, One Family, One Future,' India is all set to celebrate the events lined up ahead of the G20 Summit scheduled to take place in September this year. Several areas of Southwest Delhi, including Dabri Mor, Uttam Nagar, Najafgarh, and Dwarka are home to transgender individuals who work at traffic signals. However, a recent report from The Wire indicates transgender persons have been arrested arbitrarily from these areas this month in the wake of security preparations for the G20 summit.
The summit is scheduled to occur in September this year and around 20 heads of state and many other international guests have been invited. However, as the reports suggested and while speaking to FII, a trans rights activist and Founder of MitrTrust, a community-based organisation and Garima Greh runner,(shelter homes for transgender persons) Rudrani Chhetri expressed her concerns regarding the incidents. As she mentioned, this month around two weeks back on Monday "a police personnel from Uttam Nagar Station had called me, saying we have a transgender person with us."
Also Read: Mainstream Feminist Spaces And Their Exclusion Of The Trans Community
Are transpersons, not a part of "One Earth, One Family, One Future"
As Chhetri elaborated on the instances, "A cop called me from Uttam Nagar station saying we have some transgender with us. We know you run a shelter home, so we want you to come in."
So she added, "Intially I said okay, as I thought it must be some transperson from another state who must have landed here for opportunity. But after that, they mentioned, that these people are those who beg at traffic signals near your area."
Chhetri was startled after hearing this, according to her the shelter home admitted only people who were 18 and above who came with their own consent. "We provide shelter to transgenders who are not into any occupation and want to do something else and do not want to go to the traditional means of how the community manages to earn a living."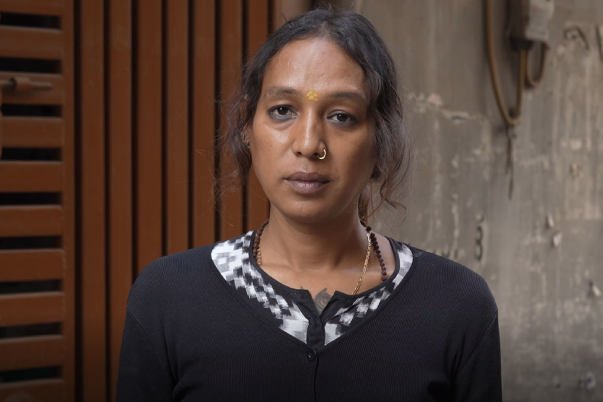 Due to a lack of opportunities and societal stereotypes against them, a major source of earning a living for most transgender individuals is either begging or blessing at signals. Lack of educational resources and opportunities to be able to earn an adequate living to survive furthermore brings them to the margins.
According to the same report from The Wire, transpersons arrested recently were accused based on false allegations. Rudrani also mentioned, "They picked them up but there was no official complaint recorded against them. There was nothing so it didn't make sense. They finally let them go around the evening after a lawyer's assistance from our side. It was just a soft pressure right now, so they let them go."
Another report mentions Bella, a transperson who works with Mitr Trust, told that a police officer in Sector 23, Dwarka, told her that transpersons weren't allowed to beg at traffic signals as foreign dignitaries were visiting the city. But according to the report, when contacted, the Delhi police did not offer a comment. However, a senior police officer said while they have not arrested any transperson in the area, they removed some transpersons from traffic signals in Dwarka based on the complaints of harassment by commuters.
Also Read: Trans-Inclusivity At The Workplace: Official Policy Must Be Followed By Dismantling Of Biases
"Keeping in mind the safety of foreign dignitaries visiting the city, we are also taking action to maintain law and order in the area," the officer added. According to the same report, another officer said "removing beggars from 'beggar-free' zones was a routine exercise." Reports from The Scroll, also raise concerns of activists who accused the state of removing the poor to spruce up the city for the upcoming G20.
As Rudrani spoke to FII, she expressed her concerns during the ongoing G20 preparations, "Earlier, I thought this was happening with only transgender persons who work at the traffic signals, but later I started thinking about persons with disabilities. And wondered what about the families below the poverty line how will they be surviving for the time being till G20?"
Decriminalisation of begging and what matters?
While speaking to FII, the trans activist, Rudrani Chhetri. expressed that they have similar fear on other important occasions too, like the 26th of January or the 15th of August. "Transgender people are usually asked and sometimes forced to not be there in public places. We kind of have adjusted to all this, we know this is going to happen to us. So we ask people from the community to stop going to traffic signals, for the time being during 26th January, 15th August and even during elections."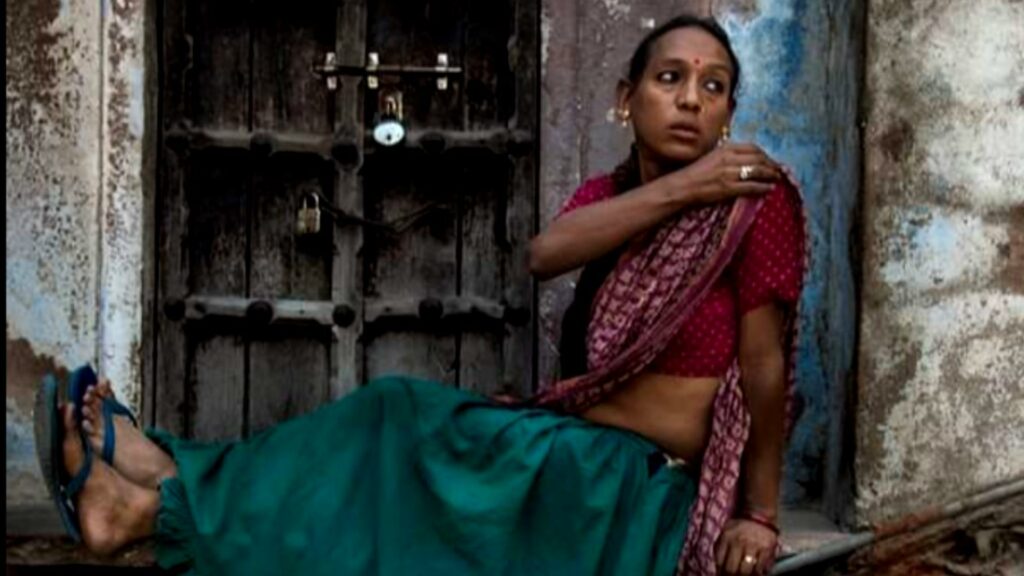 However, since 2019, this arbitrary removal of transgender persons and beggars from traffic signals for begging had been decriminalised. In that year, the Delhi High Court's landmark judgment in Harsh Mander v. Union of India and Karnika Sawhney v. Union of India recognised how the previously imposed Bombay Prevention of Begging Act (1959), the anti-begging was unconstitutional. The act was initially for Bombay but Delhi also made the act of begging a criminal offence after the act got extended to Delhi by the Central government's intervention through an amendment in 1960.
What the 2019 judgment observed is that it recognised the breach of fundamental rights under Article 14 (equality before the law) and Article 21 (right to life and liberty). It breached the rights of any transgender person or those who had no other means to survive but depend on alms for sustenance of life. Hence, even on legal grounds, this arbitrary removal or rounding up in the name of security preparations shouldn't be the case at all.
Previously, even when the 1959 act was being applied, it was largely accused of being used against the detention of poor persons who often at times didn't even engage in begging. They could be daily wage workers, sex workers, or homeless persons. The court itself noted that the "people who have fallen through the socially created net."
Also Read: Colonisation And Transphobia: The History Of The Binary Construct Of Gender In India
That's why criminalising begging violates the fundamental rights of the most vulnerable groups of society. It even escapes the reality of how the poorest sections of the poor are forced and they do not choose to beg. According to research under, the International Journal of Research in Economics and Social Sciences on Education of Transgenders in India: Status and Challenges, "it's their last resort owing to various socio-economic conditions. There is no formal education for transgender popular in our Indian context."
Hence, the 2019 judgment that decriminalising begging by trans and other beggars defends the right to life of poor persons who sustain life through begging. But it does face resentment from the middle-income and beyond middle-income groups who may often consider beggars as 'illegitimate denizens.'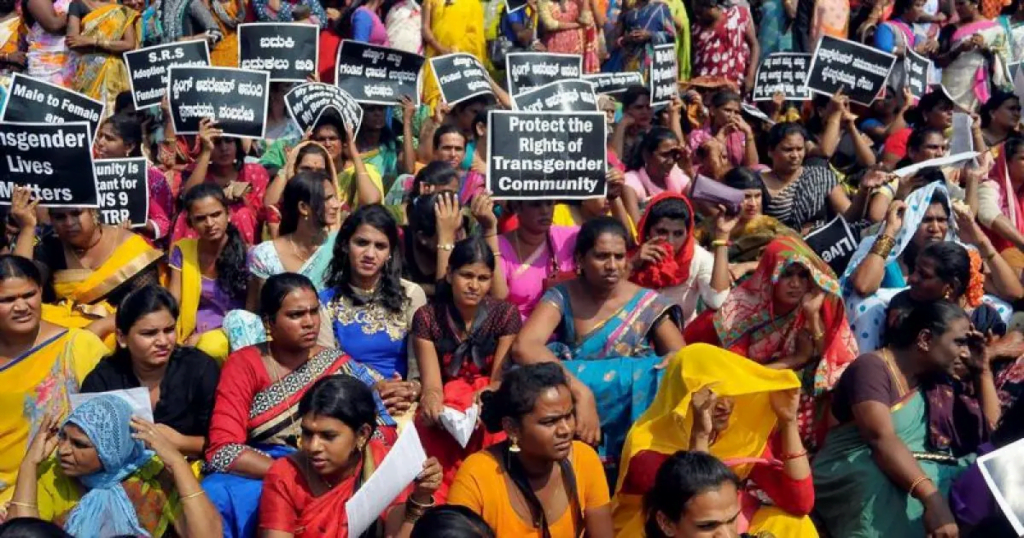 As a trans activist raised her concerns, where is the solution? How does the government whether centre or state ensure that the community receives an adequate amount of resources and means to earn a living till G20? And why just that what about beyond the summit? As Rudrani expresses her concern, "Everyone was being helped during the lockdown in some or the other ways, but no one thought about transgender persons. Those who often have no families but only friends who are other transgender persons facing similar situations like them."
Lack of opportunities and gender-based violence
According to the 2011 census over 4,87,000 Indians identified as transgender persons. Apart from just this last census data on the number of people who identify themselves from the community, nearly all major official data sources in India only provide gender binary formats, excluding people with transgender, intersex and other non-binary sexual identities. This even limits their access to education, social security benefits and private services such as banking or many government schemes for that matter.
FII asked Chhetri, why she thinks that law enforcement bodies have such a callous attitude towards the community she mentioned, "There is this extreme level of phobia and misunderstanding about the community. Transgender persons are mostly seen as born criminals by society. In our country, for the welfare, I think most people who are the underprivileged sections, who should be benefiting out of aid are asked to, exclude themselves. It's just becoming very difficult for me to imagine that this G20 thing will happen, all the people will be visiting. But how will I go there, I mean, will I be welcomed?"
Also Read: What Is It Like To Ride Public Transport As A Trans Person In India?
In a paper, released by National Center For Transgender Equality, it was observed how gender and sexual minorities are morally policied based on pre-confirmed notions of our society on gender and sexuality. In fact, the power relations of different people in different ways with the state many times, impact discrimination and violence perpetrated by the state. Due to this, gender-based violence often becomes a left-out subject during several social movements that resist state violence.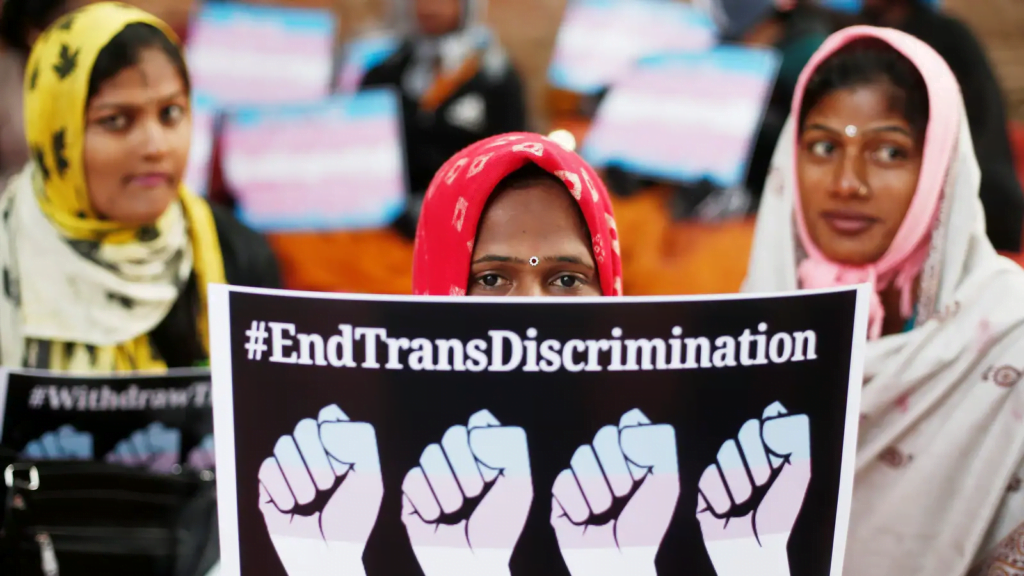 Sometimes gender policing is very subtle. Individuals who are perceived to be violating 'normative gender ideas' are consciously or subconsciously framed as inherently "disorderly." Rudrani also mentioned how society has a stereotypical perception of trans people being criminals. Due to these stereotypes, we often find such vulnerable sections being rounded up more in the wake of policing and surveillance. Such presumptions often result in profiling, arbitrary detentions, invasive searches, Etc.
When asked about what G20 now means to her, Rudrani said, "For me, G20 now seems like a Gareebon ka lockdown (Lockdown for the poor), I mean just look at our constitution, or even from the NALSA judgment perspective, or even that does not fit you can even see this either from the Hindu cultural perspective. I don't know what the government is thinking, I mean what will we eat, and how will we survive?"
She further added, "I don't understand. So what do we expect them to do? We will go hide in our homes?
Today, the cis-community still remains and chooses to remain alien towards the challenges faced by transpersons on a daily basis. A trans rights activist mentioned, "We have and will always exist, you can't unsee or ignore us."
---