In a world where women's voices are often drowned out, Seema Anand desires to speak up above the noise. A storyteller, an award-winning author and a mythologist who specialises in women's narratives, Seema Anand uses the power of storytelling for entertainment, therapy, education and most importantly for positive action change.
Anand works towards bringing back the wisdom of ancient Indian texts, translated and reworked to expand her horizons. By combining her academic expertise with her cultural knowledge, she lectures on texts such as the Mahabharata and the Puranas, while also developing educational resources for the V&A and British Museum. With an avid fan following of over 800k fans on Instagram, she won the Cosmo Bloggers Award (2023) for Sexual Health Influencer of the Year for her content relating to sexual education, sex-related questions and myth-busting.
In the conversation with FII, Seema Anand talks about the need for sex education and sex-positivity in society, pleasure and sexuality in women and the gendered trolling that she gets and how she tackles that.
FII: Sex is a taboo topic that is never explored let alone talked about in Indian culture or society. What gave you the confidence and drive to talk about this topic?
Seema: I didn't think I was doing something terribly out of the way or terribly brave. Honestly, when I first started, I didn't think it would be such a big deal. We all come from different worlds and different mindsets, and my work started with women's narratives. I look at how the stories we tell define our role in society and our identity. Stories are the most powerful tool of influence we have and our roles are established through them.
I realised that in all of the stories we tell, we never tell stories of a woman's right to her own body and to her own pleasure. It's always somebody else's property. She has to get permission to feel a certain way. Only when she's at a certain age does she get told, 'Now, you can feel pleasure.'

Seema Anand
So, we tell stories of a man coming home drunk and he beats his wife up, but she's such a good woman that she never tells the world outside. She's so amazing, she's like a 'devi' and so we've established that is what a good woman's role is supposed to be. A woman who speaks up for herself is not a good woman.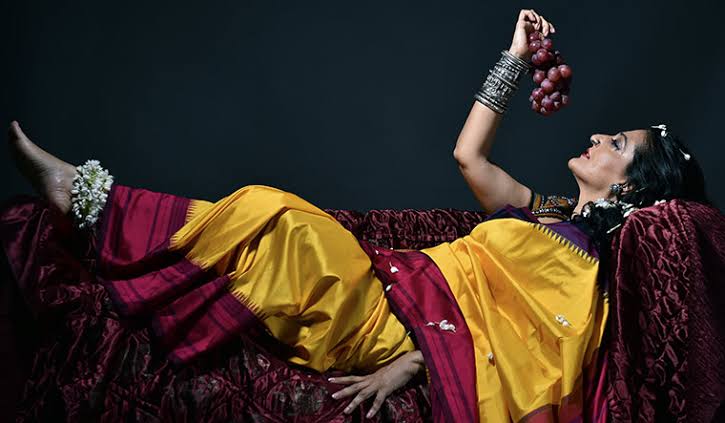 Gradually, I realised that in all of the stories we tell, we never tell stories of a woman's right to her own body and to her pleasure. It's always somebody else's property. She has to get permission to feel a certain way. Only when she's at a certain age does she get told, 'Now, you can feel pleasure.' It just started to interest me, why were we always someone else's property? It always made me go look for the stories that had been silenced, and that's where the journey began.
FII: A woman's sexuality is very often ignored. How would you suggest that women feel empowered enough to take their sexuality and pleasure into their own hands?
Seema: We've all been taught that pleasure is a bad thing. Sex is not bad because you're told to make sure you keep your husband happy, and to make sure you have children, so sex is not a bad thing. Having pleasure while you have sex, that's considered bad for a woman. Unless of course, it is when her husband permits her to do so. That's when you're being the perfect wife.
So, when people ask me what the difference between love and lust is, at times I really want to tear my hair out. We have to grow out of that. I have also grown up as a woman in Indian society and I was also taught the same things. So people always sort of snigger at me and say "So, you're saying if a woman understands her pleasure, it's suddenly very empowering."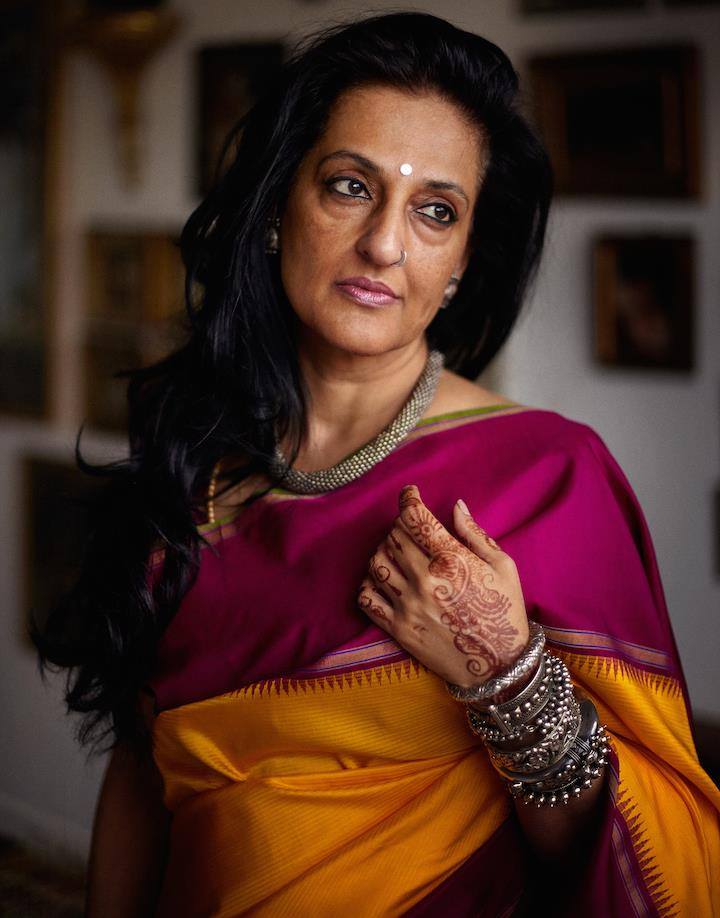 Yes, it is. We were taught to believe that only fast women enjoyed sex. The moment your partner wants sex, you have to come together, feel the arousal in the same way and feel the orgasm at the same time. Now what happens is, it doesn't work like that for any woman. We all feel pleasure very differently. And because of this, we start to believe the narrative that you're not normal. You're frigid.
Other women are okay, you are not normal. When in reality, this is how we all feel. That's when I realised, I'm normal, I'm alright. This empowered me to just feel better about myself as a human being. You have to learn that pleasure is a good thing and that you deserve it. Your self-esteem and belief have to come from within you. I can only guide.
FII: I particularly enjoy your content where you answer people's sex-related questions, which are often very obscure. However, it seems reflective of our lack of sex education. How would you suggest that we, as a society, actually have better and healthier conversations about sex?
Seema: It's literally about just having the conversation. Even if it starts initially with dissent or with disagreement, so long as it can be a conversation. When I talk about intergenerational conversations, parents, particularly mothers, don't realise how much their kids need them, when it comes to their sexual lives. How much support and guidance do they need? That conversation has to take place.
If you keep silent about something, say if your partner knows you have nobody to turn to, they're not going to worry about what they do to you. That silence perpetuates violence. If they feel you have a backing, they're going to be more careful, because so many people, both men and women go through a lot out there.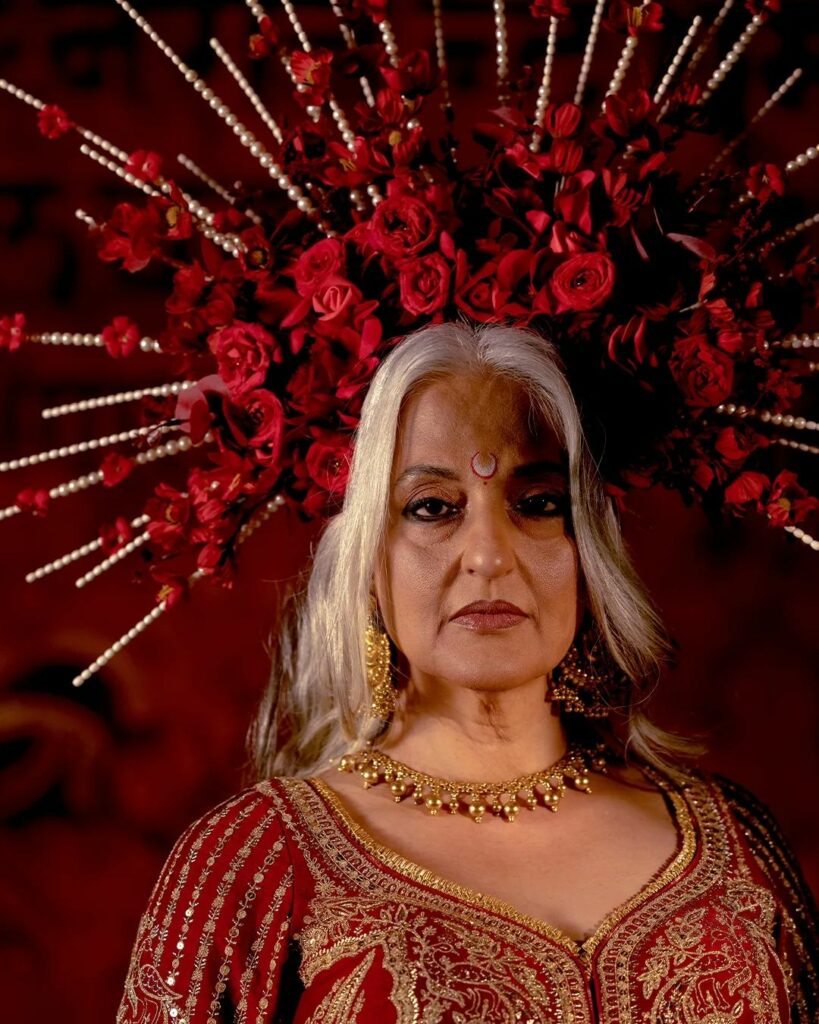 When I was younger, a lot of my friends were going out with guys and it was always 'on the quiet.' My mother had a rule in my house that if any guy wanted to take me out, he had to come home and sit with the family for fifteen minutes. And it would put off half the guys! But she would tell me that if you go out with a guy and he thinks you've snuck out, he can do anything he wants to you and he knows you have no one to turn to. But if he sits with us and then takes you out, he is going to be quite careful about how he treats you. If you are fearful, you will never feel pleasure.
Our pleasure is based on what's going on in our heads. Parents have so much responsibility in this aspect of their kids' lives and I just feel so angry. There are enough people out there who can make your life miserable and your parents, and your family should not be adding to that misery.
FII: In your book, 'The Arts of Seduction,' you introduce the reader to the teachings of the Kama Sutra. What led you to explore the Kama Sutra in greater detail?
Seema: When I first went to the kama sutra, I thought of it exactly as everybody else does, a book on positions. I was looking at women's narratives and I thought to myself, what are the stories that we have shut down? After all, we're the land that wrote the kama sutra, there must be some stories on women's pleasure.
But over time, I realise, the more I read, the less I know because there's so much more to know! But basically, I discovered, the metaphors and the vocabulary of the kama sutra are what inspired 2000 years of our literature. You might say, 'Well that's a book about sex, I don't care.'
But if we want to ever go back and explore our literary heritage we need to understand what those things mean. I was reading 'Kumarsambhava' by Kalidas, where you come across several phrases and metaphors. There's this phrase where Parvati's dressed up as a bride with her saffron, sandalwood, perfume, garlands and jewellery. And right at the end, they put 'alta' on her feet. Then they say, 'Let's see how Lord Shiva takes these feet to his chandrama,' the crescent he wears on his head.
And I always wondered, why is he going to be taking her feet to his head? Basically, in the most well-known position when the woman is under and her feet are at his forehead, the alta sticks and no matter how much you rub it, it will not come off. So when you would see a man with a red stain on his forehead, you would know he has just made love.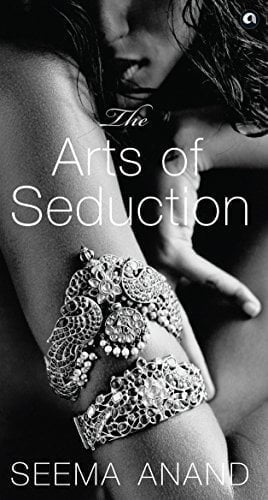 That particular phrase has such deep significance in the 'shringar,' in the lovemaking vocabulary, it becomes a metaphor for intimacy. There is a wonderful festival from ancient India called 'Salabhanjika' where women would paint their feet with 'alta' and touch it to the tree trunk to get the tree to flower, transferring their desires to the tree to blossom.
FII: You have always been focused on the power of women's narratives, storytelling and 'story therapy.' How does it benefit women, the power of storytelling?
Seema: We live through the stories we're told. They're part of the bedrock in our brains. We tend to follow those stories. If you tell stories of a victim narrative, you expect that is what a woman is. You come to an understanding of what your life is supposed to be like. These stories are like role models. We are currently at that point where we are fighting this battle to become independent, whether it's our pleasure, whether it's financial, there aren't that many women who we can hold up as our role models.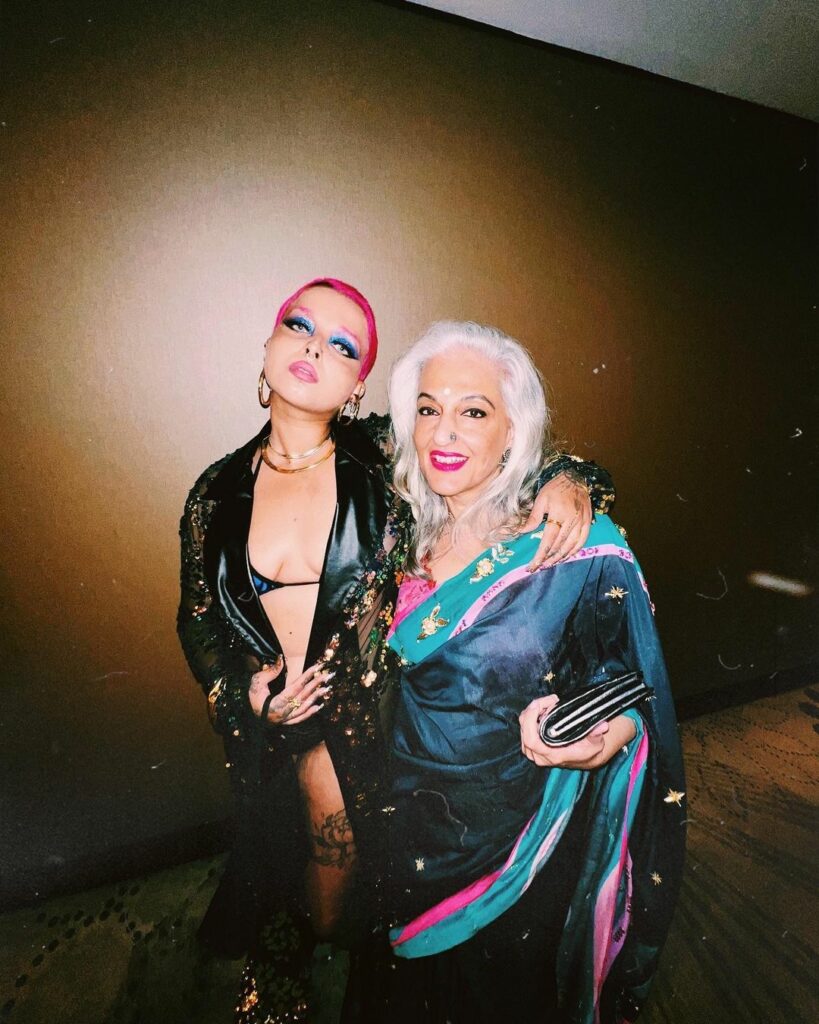 Even if I put forward a story, everyone wants to relate to it in their way. I want to start putting forward stories of an ordinary woman living an ordinary independent life. Not the victim narrative, not the slut- whore narrative, not the 'devi' narrative, just an ordinary woman, making her way in the world and living happily, with no judgement.
These are stories that I want to sink into people's brains, that this is a thing. Otherwise, a single woman living by herself, making her life the way she wants to, is not an actual thing, it's an anomaly. So the more stories we tell, the more people know about it.
FII: Working as a woman who propagates sex positivity and education, are there particularly good, bad or even interesting experiences that you have had? How do you deal with the infamous online trolls?
Seema: One of the best experiences for me has been the day that I discovered that this was normal. It suddenly made me a different human being. It made me more balanced in myself, more comfortable and more empowered. And I think that's the best thing I could have done for myself. I watched the change in some people.
When people used to come up to me, they would say 'We watch your stuff,' with a lot of giggles. Now I find a lot of people come up to me and say, 'We watch your stuff, thank you,' 'Thank you because it's helping.'And it makes my heart sing because I'm so happy that this understanding of mine is just sort of filtering down.
You have [these] mid-range trolls who are real accounts but are getting at you because they're so frightened that if a woman becomes self-sufficient, if she understands what gives her pleasure, then they will get left out of the running. Who would want them?

Seema Anand
Trolls come in different categories. You have the paid trolls who have troll accounts and that's their job. They don't mean anything, you can ignore them. Then you have the mid-range trolls who are real accounts but are getting at you because they're so frightened that if a woman becomes self-sufficient, if she understands what gives her pleasure, then they will get left out of the running. Who would want them? But they have such low esteem, there is no point in engaging with them.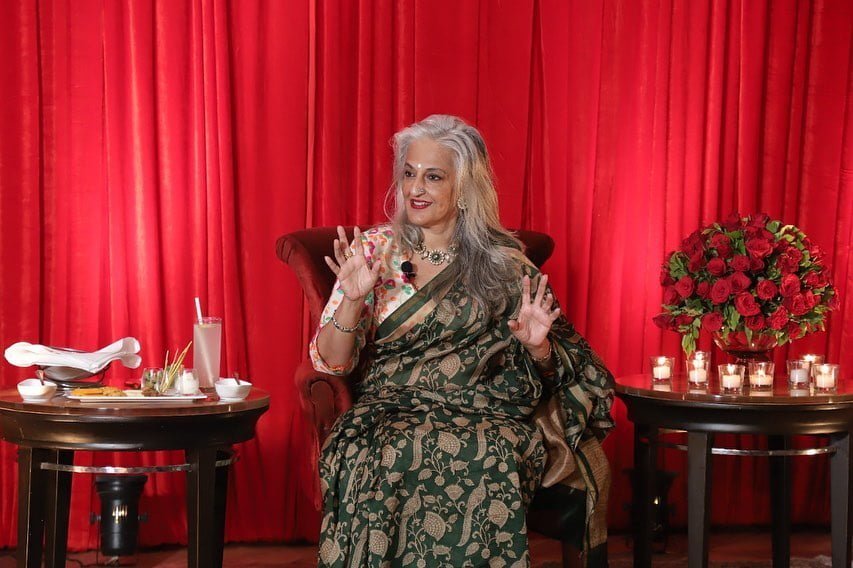 Then the worst of the lot, the so-called 'educated' trolls with bigger followings and they influence other people who think like them. So instead of learning something, they feed into others' insecurities. Trolls are just an unfortunate part of life but that's literally all they are.
I have had a lot of real-life trolls. People that I've been friends with decided that they no longer wanted to be friends with me because of what I was talking about. There was a lot of bitching that went on about me. My husband was a banker before he retired and the story was that I was the 'corporate call girl.'
And the only way I could tackle the problem was to talk about it. I've realised the only way to put a woman down is to say, 'She's a slut,' or 'She's having an affair.' People had gatherings where they decided that nobody was allowed to invite Seema to their parties. 'You have to watch out for her because she will run away with your husbands!.' But most of these women never even slept with their own husbands, why would they think I would? I've had to fight a lot.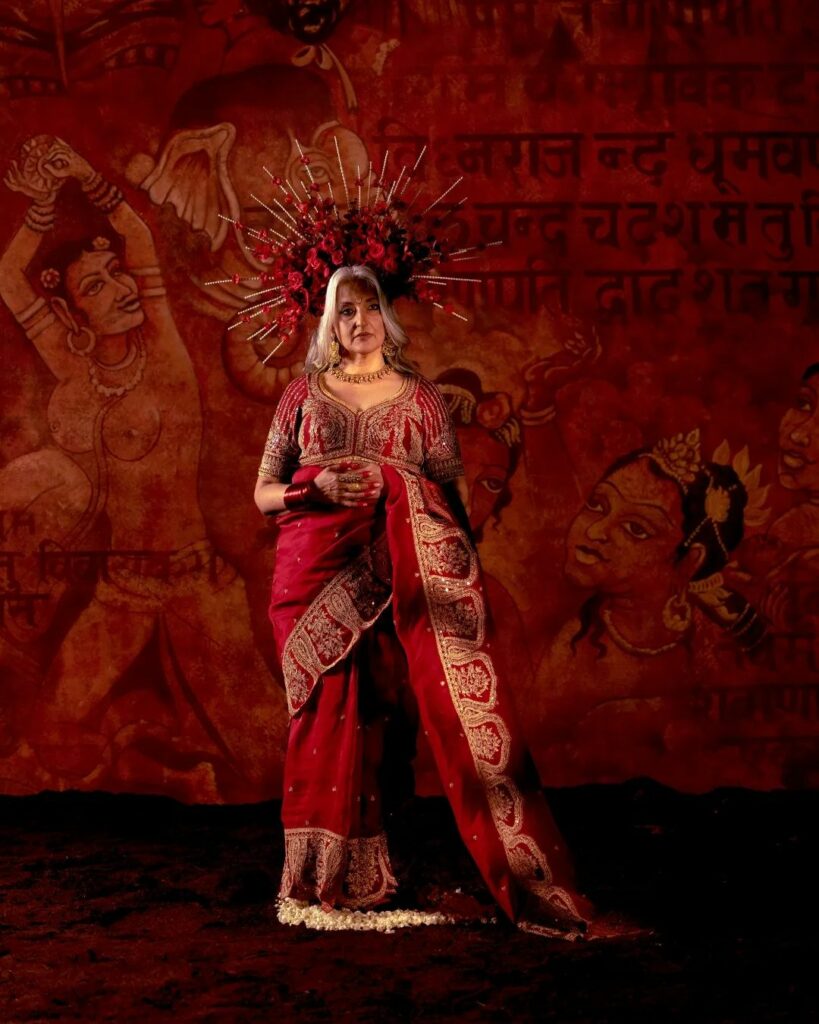 My children have also heard a lot of nonsense. They have always known about my work and seen my books, and references. We've had conversations about what people have said about me and my kids have chosen to support me.
---
The interview has been paraphrased and condensed for clarity.