A little girl used to sit near her house watching the young boys go with a Bat to the fields to play cricket. One fine summer the girl followed them up to the field and asked them for the Bat to play. The boys agreed and that is where the unheard yet inspiring journey of Jasia Akhtar, the first woman cricketer from Jammu and Kashmir to be called up for the national camp of the Indian Women's National Cricket team began.
Jasia is a right-handed batter playing for Rajasthan and has previously played for Punjab and Trailblazers. She is the first Kashmiri woman to play for the women's Indian Premier League in 2019.
Jasia was born
Born on 27th May 1988, in the Brari Pora village in the Shopian district of South Kashmir, Jasia lived in a small two-room house with her mother who is a homemaker and father, who owns a very small apple orchard in Shopian working as a full-time farmer. Jasia had an interest in cricket since she was a child and has been a fan of Sachin Tendulkar and Harmanpreet Kaur.
She liked to skip classes and go play, which led to frequent reprimands from her father. She claimed in an interview that after confronting her father, she revealed to him her love of cricket. Because he was concerned that she might hurt herself while playing, her father made her a custom bat but never handed it to her. When Jasia went to play with the boys in her hamlet, she would remove the bat from the spot where her father had hidden it and conceal it inside her kurta.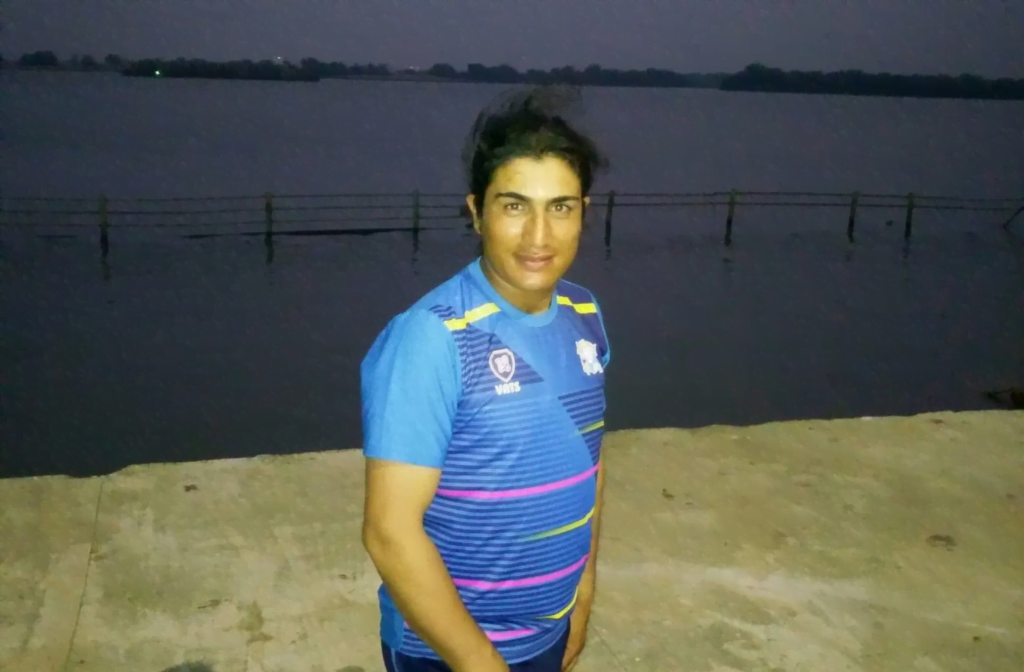 As a student, she competed in numerous U-17 and U-19 national competitions for a variety of sports, including cricket, softball, and kabaddi, organised by the School Games Federation of India. She even had the opportunity to be chosen as an athlete by the PT Usha Academy in Pahalgam during trials, but she ultimately settled on a cricket career.
In 2005, she participated in the cricket U-19 girls tournament held in Bhopal and helped the J&K U-19 team win gold at the National School Games.
Jasia's father a full-time farmer was unable to support Jasia's passion when she decided to pursue a career in professional cricket. Jasia's father up until that point was able to save some money, but Jasia's younger sister's illness drove up the cost of her treatment.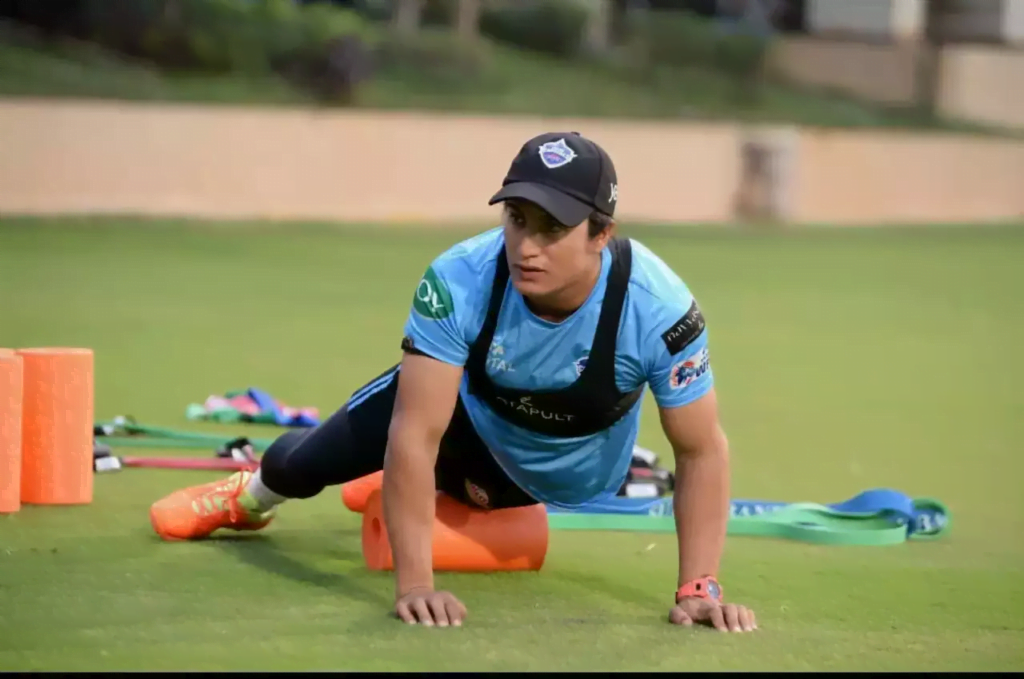 "My father never made me feel that, but I knew it was too much for him. So, I decided to leave cricket and from 2007 to 2011, I didn't play any cricket. Then, one day my teacher, Khalid Hussain, came to our home and said that he had come to know I used to play cricket. He encouraged me to play again. He told me to not worry about money and focus on the game and that's what I did," Jasia said in an interview.
In 2012, she represented Jammu and Kashmir in the All-India North Zone and in 2013, she represented Punjab.
Journey from the Punjab State team to fame
Jasia used to spend Rs 250 roundtrip on her trips from Shopian to Srinagar and back to the Jammu and Kashmir Cricket Association facility. She started saving her pocket money and began providing tutoring as a means of income. She used to assist her father, as a labourer as well.
In an interview, she discussed the state of the Jammu and Kashmir Cricket Association and stated that there was a lack of basic equipment, such as bats, balls, gloves, and helmets. Due to the absence of adequate facilities in Kashmir, in 2013 she relocated to Punjab. She worked a lot on her game and put forth a lot of effort while in Punjab, and when her coach Ranjeet Singh noticed this, he advised her to enrol at Guru Nanak Dev University so she could begin playing in interstate events. She began studying for her master's degree at Guru Nanak Dev University in 2013, where she also had the opportunity to play district-level cricket.
In the first match, she scored 65 runs, and in the second, she scored 206 runs. Due to her commendable performance, she was chosen by the Punjab officials for the national camp and subsequently for the state cricket team as a result of her success in the game.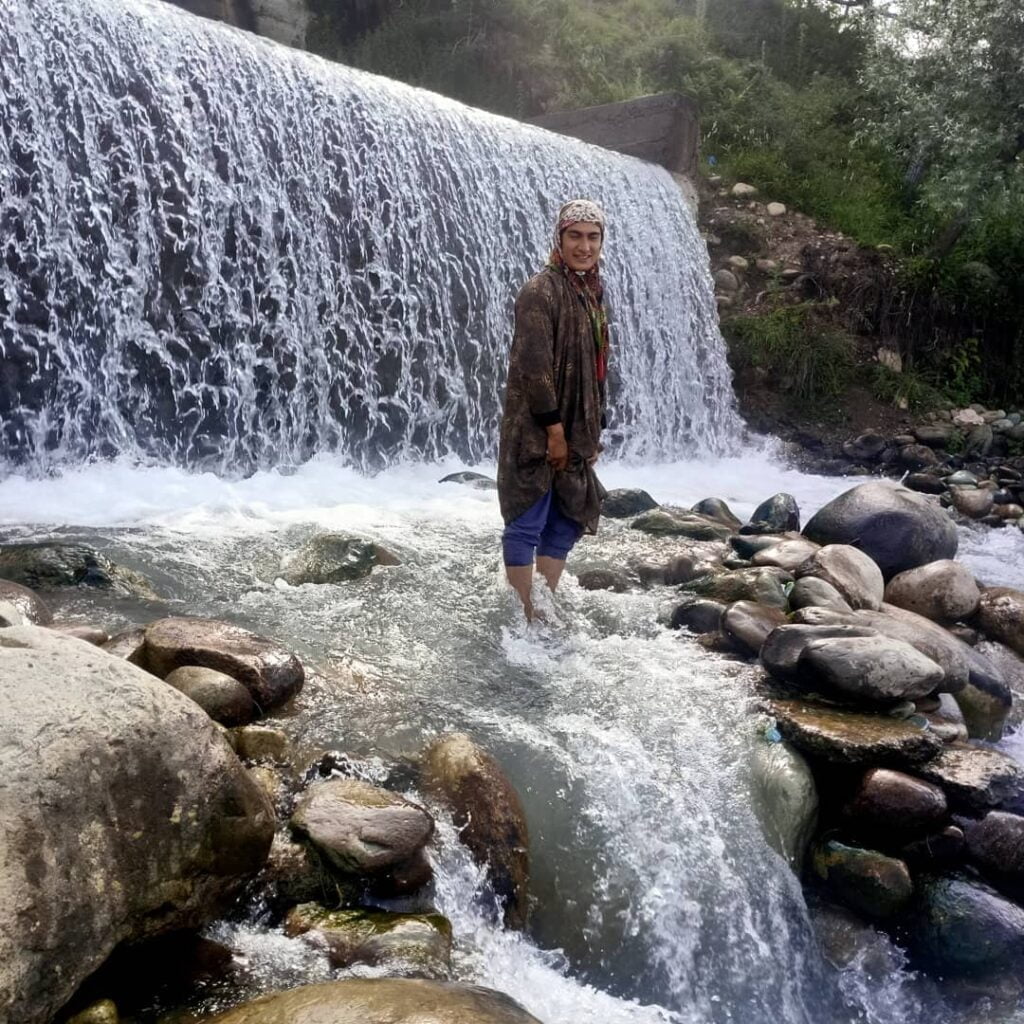 However, because of the tragedy of the floods in Kashmir in 2014 and the sudden death of her aunt, Jasia had a dismal first season in Punjab. She desired to quit playing cricket and work in the fields with her father. However, she was persuaded to return to Punjab by her younger brother.
She participated in almost 40 one-day and T20 games for the Punjab team. She was the team's highest performer for Punjab. She represented Rupali Bank in the Dhaka Cricket League in 2014, making history as the first Jammu and Kashmiri woman to play cricket in Bangladesh. She scored 273 runs in seven matches to move up to second place overall in the competition. She joined the India Red women's team in 2018 and will play for them in the 2019 Women's Challenger Trophy One-Day Tournament.
Jasia became the captain of the Rajasthan cricket team in 2021. In nine games in 2021, she scored 501 runs, including two centuries and a fifty in the Senior Women's One Day competition. She became the player who scored the most runs in the tournament. On 13 February 2023, she was bought by Delhi Capitals (DC) for Rs. 20 lakhs in the Women's Premier League (WPL) and thus registered her name as the first Kashmiri woman cricketer to play the WPL.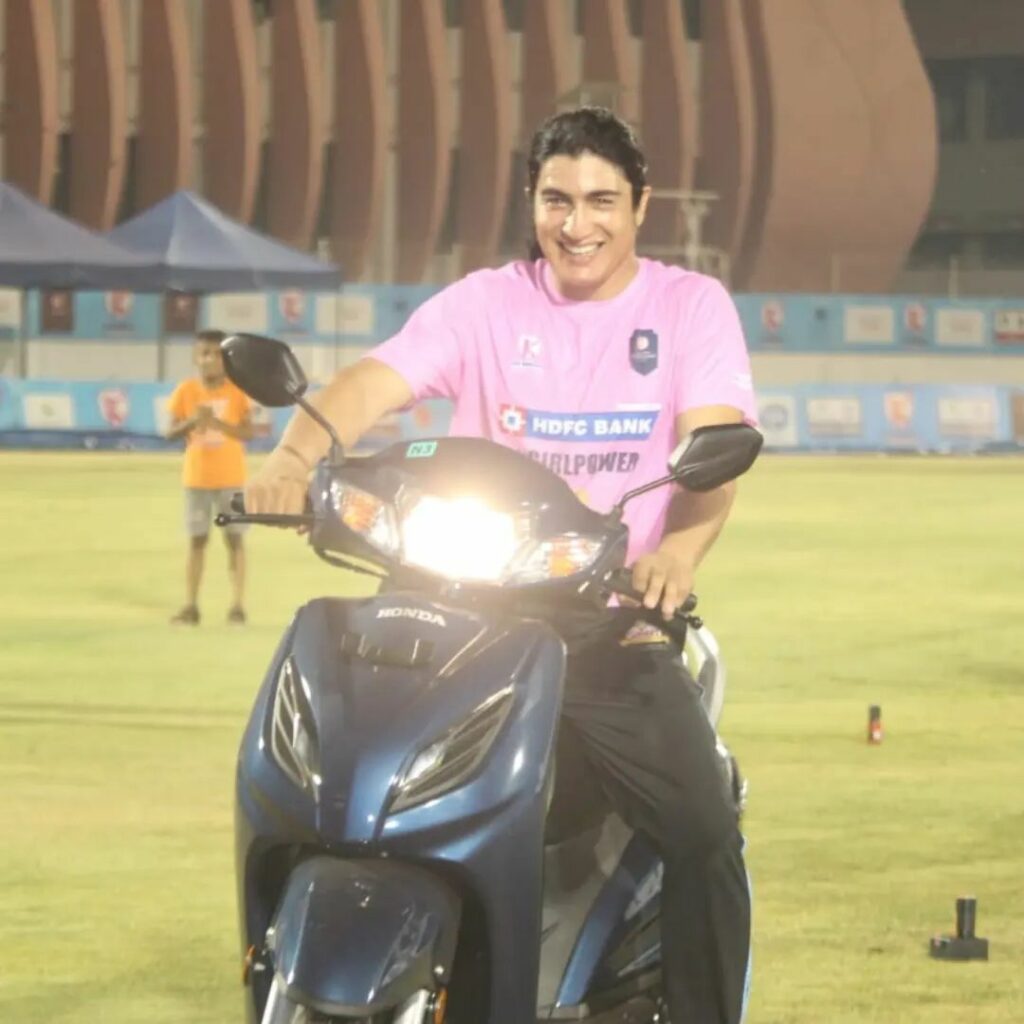 "Since my childhood, I have set my own goals for myself. First, I wanted to play for my school, then my college, then my university and then for my state Jammu and Kashmir. When I managed to do all that, I wanted to play the women's IPL. My next goal is to play for the Indian cricket team," said Jasia in one of her interviews.
While most Kashmiris are aware of male cricket heroes like Parvez Rasool, Abid Nabi and others, it is the extraordinary cricket journey of Kashmiri woman cricketer Jasia Akhtar that has gone unsung. Jasia still remembers a 17-year-old incident that haunts her, when she was held at gunpoint and her father was pleading to the militants, saying, "She will not play for India please let her go."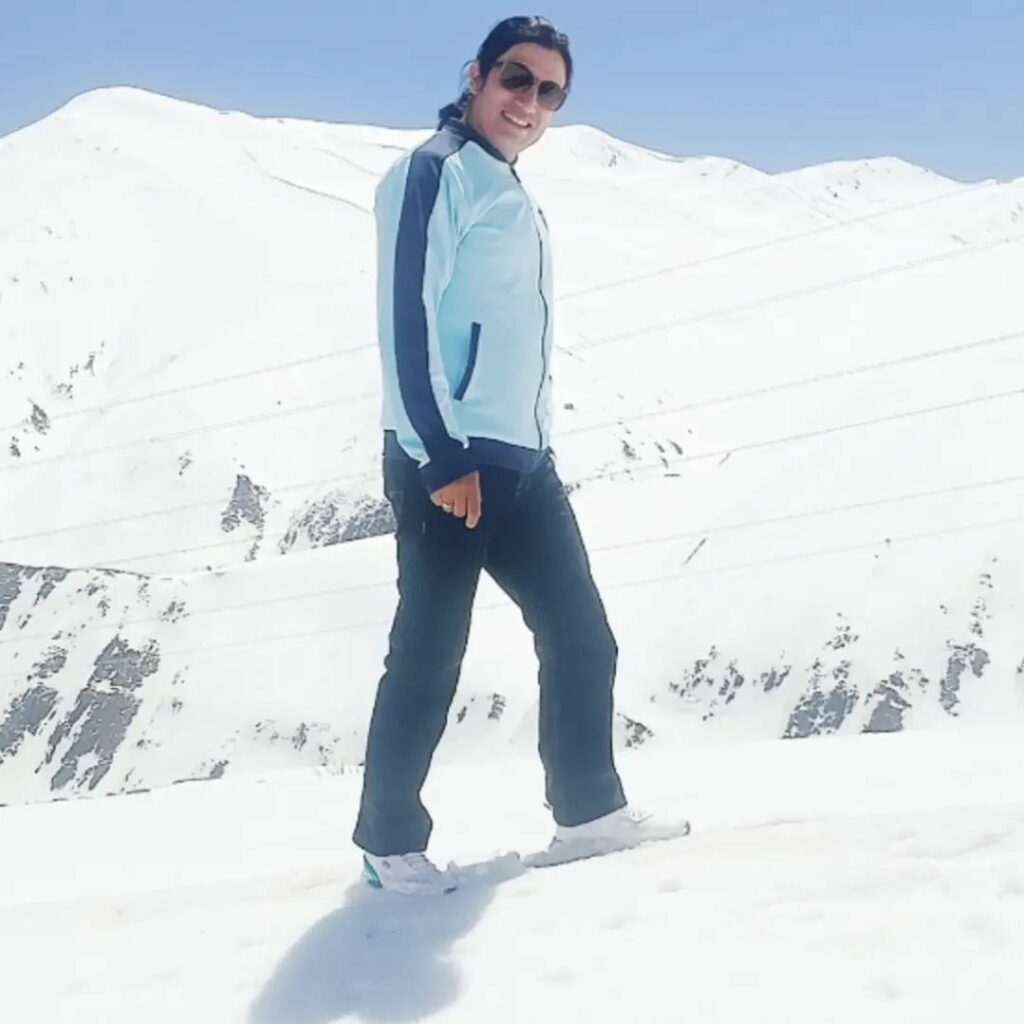 Overcoming that fear, despite of lack of facilities in her state and then taking up a journey to Punjab, representing the state's team to now becoming a part of the WPL is a task that takes courage, hard work and immense perseverance. "It makes me emotional thinking about all that I have gone through and today I am one of those women who will play the first edition of the Women's Premier League," Jasia mentioned to DNA.
Her incredible journey can prove to be a source of inspiration for many girls in the Kashmir valley to take up sports and follow their dreams and work hard to fulfil them. Not just the Kashmiri women but her journey is an inspiration to all women across the country. In a country like India where cricket is religion and the male cricketers are considered to be demigods the stories of such female endeavours like that of Jasia Akhtar will help inspire many girls to pursue sports as a career in the country.
---