In 2012, Karan Johar's film Student of the Year attracted a lot of attention. The film was set to launch Bollywood newcomers Alia Bhatt, Varun Dhawan and Siddharth Malhotra. Though, the stars were not the only attraction in the film.
The Disco Song dominated dance floors and playlists as one of the top songs of 2012. However, only a few know that the song by Vishal-Shekhar is a reimagined version of Nazia Hassan's pop hit from the 80s called Disco Deewane.
Nazia Hassan was a Pakistani pop artist who captured the hearts of millions with her soulful voice and mesmerising performances. Born on April 3, 1965, in Karachi, Pakistan, Nazia Hassan quickly rose to fame in the late 1970s and early 1980s, becoming a prominent figure in the South Asian music industry.
Disco Deewane is not the only Nazia Hassan song that Bollywood has grooved to. As the Queen of South Asian pop and 'Pakistan's sweetheart' she has sung several pop songs that have stayed with us in the original form or as a remix.
In both Pakistan and India, Nazia Hassan had an immense presence in playback singing, concerts and albums. Moreover, her song Disco Deeewane has also gained international acclaim.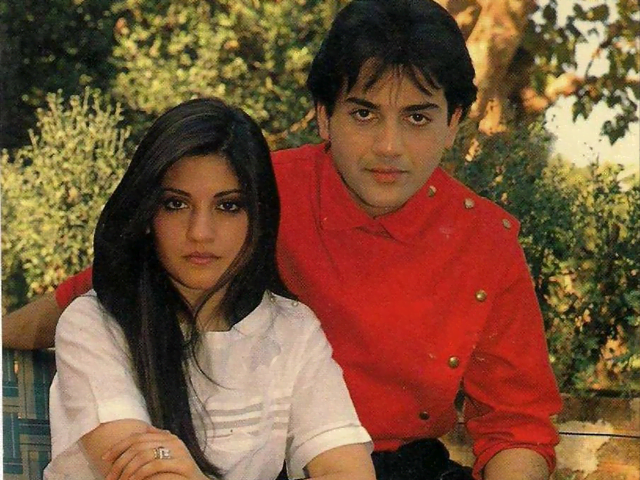 The English version, Dreamer Deewane performed by Hassan promptly reached the UK singles chart. This was a rare feat for not only a pop artist from South Asia but also for a woman singing in the 80s. The song gained popularity in other parts of the world also like Russia, Latin America, South Africa and Malaysia.
Hassan's participation in Bollywood playback singing also provided a push to the pop genre in India. Moreover, the introduction of the personal album in India was done by Nazia Hassan. This was very helpful for Alisha Chinai, Lucky Ali, Shweta Shetty and other such artists who subsequently made music on their terms, rather than through playback singing only.
Nazia's major hits
Nazia Hassan had several hits from the beginning of her career. Having been a child artist, she gained popularity in a famous Pakistani show called Sung Sung. Her debut song, which continues to remain relevant today was 'Aap Jaisa Koi' for Zeenat Aman's character in Feroz Khan's Qurbani (1980). Pursuing music, she met Feroz Khan at a party and he later asked her to sing for his film.
She had sung playback for Qurbani when she was merely fifteen years old. Her success with the song catapulted her to fame. Nazia and her brother Zoheb Hassan became famous siblings producing their hit songs and personal albums.
'Aap Jaisa Koi' won Nazia Hassan the prestigious Filmfare Award for Best Female Playback Singer. She was the youngest person and the first Pakistani to bag this award. The indelible mark that Hassan's work and music left on the industry is still prominent.
This song was recently remixed for Ayushmann Khurrana's film An Action Hero and was met with criticism. Her music is not only being recreated and reinterpreted, but it also serves as a reminder of the legacy she left behind. Her voice has been cemented in the cultural fabric of South Asia and has settled in the collective experience of the listeners of that age.
Following the success of her debut song, Nazia and Zoheb continued to produce hit after hit, releasing several albums that pushed the boundaries of pop music in the region. Their distinctive sound, coupled with Nazia's enchanting voice, resonated with audiences and made them one of the most beloved pop acts of their time.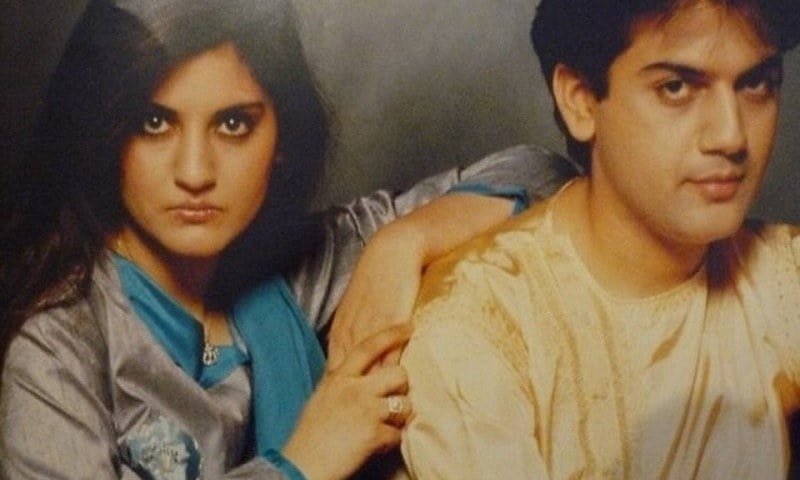 Nazia's first album was Disco Deewane. The sister and brother duo produced this album in conjunction with music director Biddu. The immense success of this album popularised Nazia. Her subsequent album 'Boom Boom' also starred in the Bollywood film Star.
Post this album, Hassan's image as a pop singer became known in both India and Pakistan. She went on to do talk shows as she become the major listening choice of the subcontinent. Her songs sold internationally. As her music came to be sold and consumed in Latin America and South Africa, she and her brother were signed by an international music company too.
Her next albums 'Young Tarang' (1985) and 'Hotline' (1987) saw the release of MTV-style music videos as well. This was the first of its kind and soon become a major cultural moment. The disco/pop genre was entirely new to the two nations and the audiences soon became mesmerised by the style of music.
The song Dum Dum Dee Dee from 'Young Tarang' was used in the 2012 film Miss Lovely, which was showcased at the Cannes Film Festival. Yet, the music videos featuring Nazia Hassan were not always fully accepted. During the military dictatorship of Zia ul Haq, Nazia was only shown from the waist up such that her dancing feet would not be visible to audiences.
Regardless, her contribution has been recognised. She was awarded the Pride of Performance award in Pakistan for her meritorious contributions to the field of arts. Her contributions have made a cultural ripple across South Asia and she was also awarded the South Korean Gold Disc Award.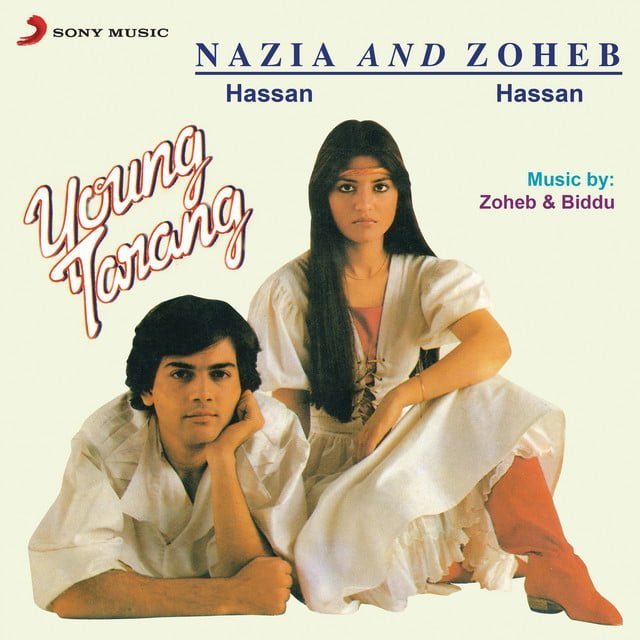 It is important to note that Hassan's music was adding to the collective dictionary of South Asian popular culture and was inspiring a new genre in the local music industry.
While the pop music genre has died down in both India and Pakistan, we continue to see the significance of her contributions in terms of the evolving legacy of pop music.
Nazia beyond music
Nazia Hassan was known for her philanthropic work and active participation in charitable initiatives. She aimed to improve the lives of underprivileged communities. Author Fawzia Afzal Khan has argued that Hassan's charity work was an attempt to give away all the money she had made as a pop artist. The field of work she was engaged in, especially the pop genre, was not considered respectable.
This contradiction between music and respectability is said to come from the origins of courtesan culture and has continued in post-colonial Pakistan. Khan states that such negotiation had to be performed by most women performers to mediate the contradiction between staying true to their art and gendered ideas of respectability.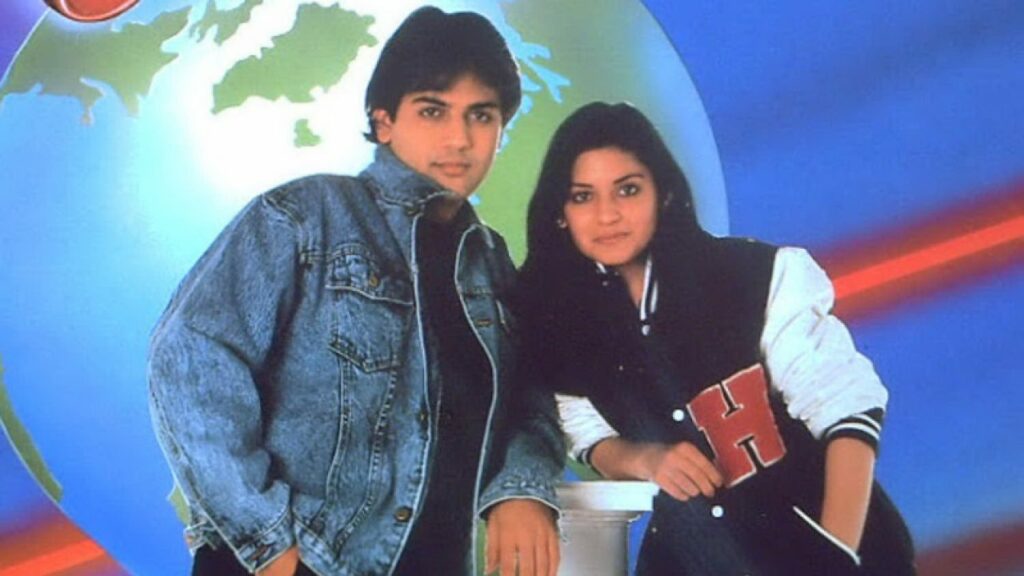 However, Hassan has also pursued fields beyond music and they are a testament to her dedication to making a positive impact on society. She studied to become a lawyer and did social work with UNICEF in New York.
Her charity work, toy donation drives to school and interest in dedication have been cited often. Nazia Hassan's good-naturedness and 'golden heart' has often earned her comparisons to Princess Diana in Pakistan.
Hasan's work as a lawyer is also enmeshed with her music persona. She was engaged in the fight against drugs and her last album 'Camera Camera' was part of an anti-drug campaign called 'Ban' or 'Battle Against Narcotics.'
Tragically, Nazia Hassan's life was cut short when she passed away on August 13, 2000, at the age of 35 from lung cancer. Her untimely demise shocked the music industry and her fans worldwide, leaving a void that could never be filled. However, her legacy as a pioneer of Pakistani pop music continues to inspire aspiring artists even today.
---