Trigger Warning: This article discusses Dr. Vandana Das' murder and mentions about gender-based violence and child abuse.
The murder of Dr. Vandana Das, a house surgeon doing her internship at Kottarakkara Taluk Hospital in Kerala in the early hours of the morning on May 10, 2023, at the hands of a patient has brought into sharp focus a confluence of several struggling public health indicators in the state including workplace violence, violence against women, and priorities in government funding and resources for the healthcare sector. It is reported that the attacker was an alcoholic. Dr. Vandana Das's murder is a wake-up call for the state government to correct a public healthcare system gone awry. 
Workplace violence: The murder of Dr. Vandana Das
Just two months prior to the murder of Dr. Vandana Das, Dr. Sulphi Noohu, president of the Kerala chapter of the Indian Medical Association (IMA) had warned the government about such a disaster waiting to happen. 
Speaking on the attack on Dr. P. K. Ashokan, a cardiologist at Fathima Hospital in Kozhikode on March 5th by a patient's family, Dr. Sulphi gave an anguished but stern warning to the government and the general public:
"One person will be murdered soon! It could be me. It could be anyone. A health worker will be killed in Kerala. Considering the recent hospital attacks, it will be a surprise if this does not happen soon. Health professionals often face a narrow escape from death. For how long will luck favour us? . . . On average, at least one hospital attack is reported every week … The government's decision to revise the Hospital Protection Act in Kerala is welcome. But a delay could result in someone getting killed," Dr. Sulphi noted in a social media post.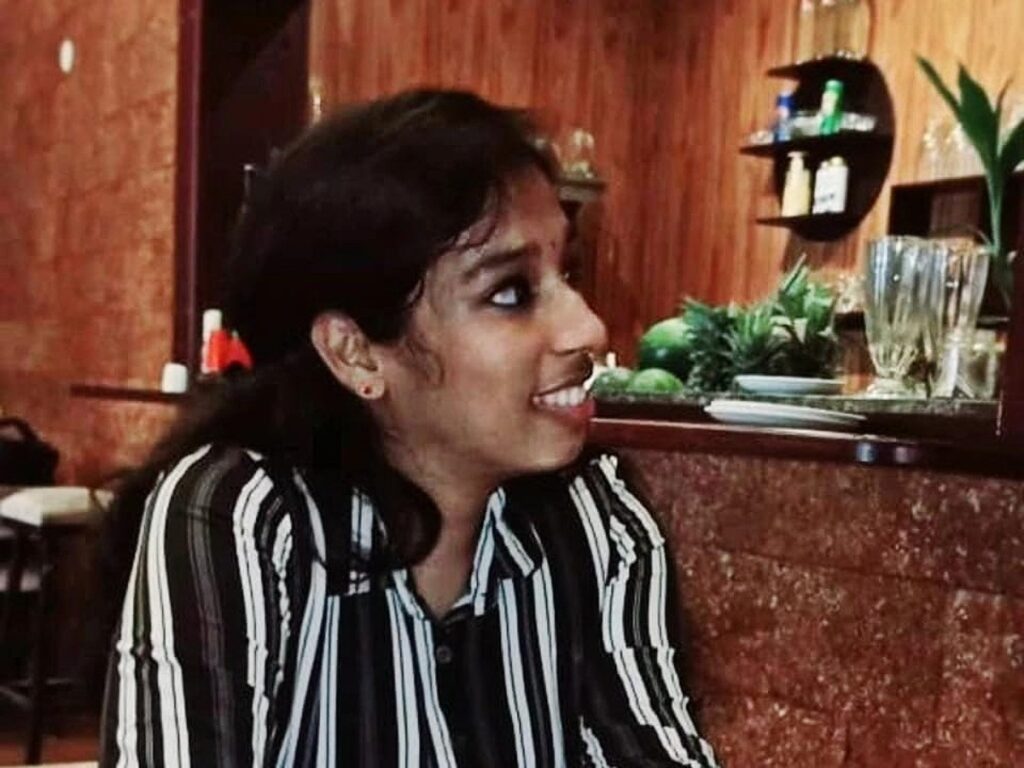 In their Joint Programme on Workplace Violence in the Health Sector, the World Health Organisation (WHO) defines workplace violence as "Incidents where staff are abused, threatened or assaulted in circumstances related to their work, including commuting to and from work, involving an explicit or implicit challenge to their safety, well-being or health." 
Workplace violence may be physical violence including physical injuries, sexual assault and rape, psychological violence, and a range of other behaviours such as verbal abuse, verbal threats, intimidation, bullying, mobbing, destruction of property, and different types of harassment. With Dr. Vandana Das's death, murder should also be included in this list of what constitutes workplace violence in India. 
Workplace violence is an occupational fact in the healthcare profession. In a recent report, the Indian Medical Association disclosed that 75% of doctors surveyed (n = 617) in a nationwide cross-sectional study stated that they had experienced workplace violence. Verbal threats and intimidation were predominant with the authors highlighting these behaviors as a concern directly correlated with the possibility of a criminal act in the future.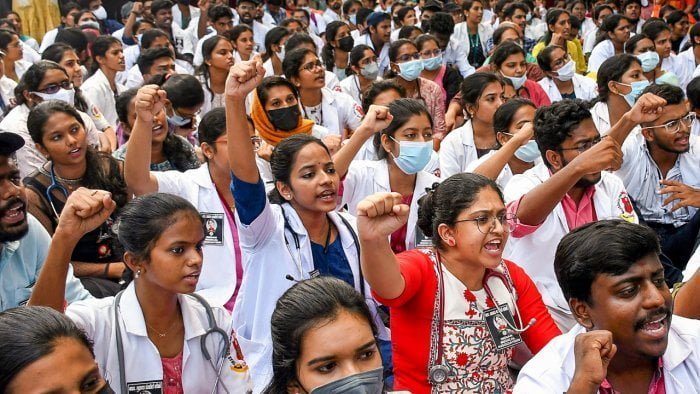 Actual or perceived causes of violence in healthcare facilities included the non-improvement or deterioration of a patient's condition, wrong treatment, patient death, long waiting periods, lack of communication and unrealistic, incomplete and inaccurate understanding of the medical condition often derived from internet materials. Family members, relatives, friends, and patients themselves were perpetrators of the violence in all reported instances in the above-referenced study.
Echoing Dr. Sulphi's anguish, the study noted that 82% of doctors who have experienced workplace violence report feelings of stress/depression/anxiety, 80% said a loss of self-esteem and shame, and 65% reported a sense of defeat. These are hardly optimum conditions for healing the sick.
Workplace violence is a feminist issue
Most of the respondents in the IMA study self-identified as male which led to more male doctors reporting workplace violence than women doctors. However, this ratio is likely to differ for Kerala where women outnumber men in admission to MBBS, dental and ayush courses. 
According to Dr. Sulphi of IMA-Kerala, in 2023 "of the total students who have taken admission to MBBS course so far, more than 70% are girls." Dr. Sulphi noted that the "shift slowly started in 2010 and now that gap has become huge." According to the annual 2023 Economic Review of the state, 80% of medical students self-identify as women with data that projects that "more than half of the doctors in Kerala will be women in the coming decades." Thus, workplace violence is a feminist issue.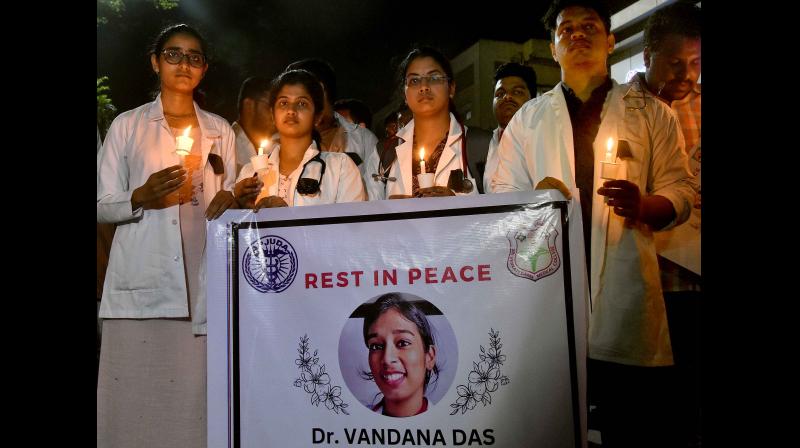 Indeed, perhaps as an acknowledgement of the rising number of women in the healthcare profession and its cultural significance, Health Minister Smt. Veena George and the Kerala government, two months before the murder of Dr. Vandana Das, passed the first healthcare law of its kind in the state and the nation fully written with the feminine pronoun and feminine forms of common nouns. Public Health Law 2023 "is the first Bill that has completely used feminine pronouns," Smt. Veena George said in an official release. "All the laws in the country have always used male pronouns till now." 
The honourable minister's attention to language use is to be appreciated, especially since Dr. Vandana Das, a medical doctor with the knowledge and skill to treat patients and heal them was often referred to after her murder in media as "mol" (daughter in Malayalam) or "penkutty" (girl in Malayalam), both words that smack of an embarrassing infantilisation of a qualified professional, not to mention an adult woman.
While sensitive about gender-inclusive language, the new bill, however, has come under stringent scrutiny specifically for its provisions to strengthen the power of the state. The bill's provisions have been characterised as ignoring "the socio-economic and political conditions that render due importance to the social determinants of health" and "limited to a regulatory approach without exploring possibilities like service approach and health education" thereby leaving it to be enforced "through the exercise of powers, fines, etc." 
Reiterating her commitment to women's empowerment in the state, however, a month before Dr. Vandana Das was killed, speaking at the G20 Empower meeting, the honourable health minister noted that the state's gender budget grew from 11.5% in 2018 to 20.9% in 2023. "Kerala's progress is deeply rooted in empowering society and, more specifically, women," Smt. Veena George noted. 
The honourable minister's efforts at the empowerment of women are to be applauded, especially since violent crimes against women and children are on the rise almost daily in Kerala. According to the State Crime Records Bureau, a total of 18,943 crimes against women were registered in Kerala in 2022 (up from 16,199 in 2021), while POCSO cases registering the abuse of children went from 3559 in 2021 to 4586 in 2022. The figures provided by Kerala Police support these alarming numbers. 
The way forward
The newly amended Kerala Health Care Service Workers and Health Care Service Institutions (Prevention of Violence and Damage to Property) Amendment Ordinance, 2012 promises to enhance security measures to protect doctors, nurses and other hospital staff, including previously excluded groups such as paramedical students, security guards and other groups of hospital employees. As with the Public Health Law bill, the terms of the ordinance appear to be punitive in character, as reported in media and describe jail time and fines for the offenders, the setting of police outposts in all the major hospitals of the state, along with providing working manuals and listing of duty hours for doctors and hospital staff.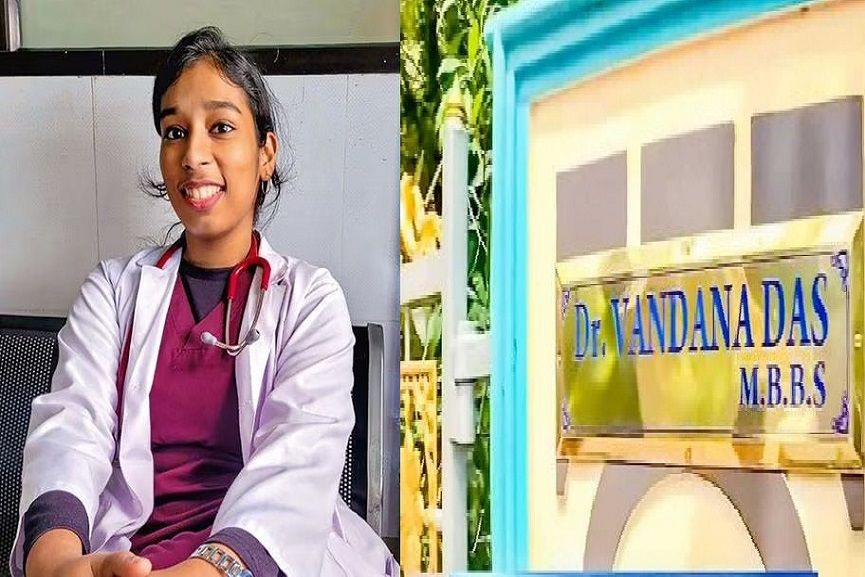 In addition, the students at the Kerala University of Health Sciences have put forward additional safety recommendations to the government including the assistance of security staff while announcing deaths, more security staff, more working security cameras and CCTVs, more posts to address staff shortages, and more careful deliberation in the posting of house surgeons. 
These are welcome changes. But noticeably absent in the form of the amended ordinance released to the media are any mention of infrastructure development and support for hospitals that would translate to shorter waiting times, more sanitary premises, more communication, and more personnel to address staff shortages. These are funding, personnel and resource requests that are key to moving forward with the safety and security of both patients, doctors, and hospital staff. The current budget which boasts an increase from last year would be well advised to prioritise these safety and security initiatives for a violence-free work environment for hospitals.  
In addition to the above, three additional recommendations should serve as ground zero to prevent the murder of another doctor in a Kerala hospital:
In keeping with the IMA survey, discuss, design, develop and administer a statewide survey instrument to get hard quantitative and qualitative data on the doctors' experience of workplace violence in both public and private hospitals, rural and urban. It is critical that the state government hears from practising doctors about their concerns for their safety. In particular, the survey instrument should address how the murder of a colleague, and attacks and maiming of other colleagues affect their morale, their job performance, their levels of stress and anxiety, and their overall job satisfaction. The survey should be anonymously administered and incentivised to hear from a substantial demographic of doctors. The survey results should be used to help guide and develop future policies for the elimination of workplace violence in hospitals. The survey results should be made public.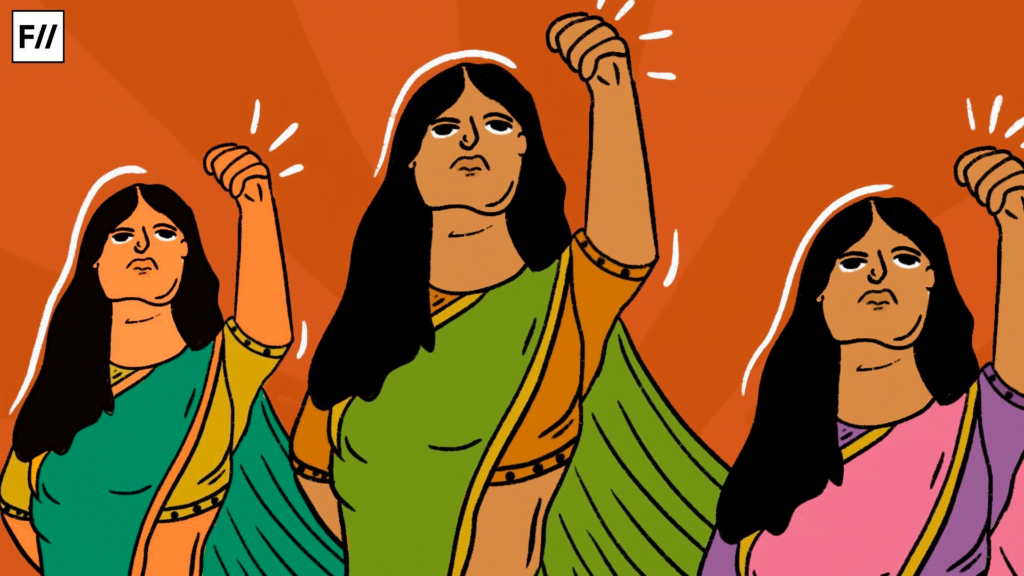 The survey instrument should query the concerns of the large workforce of women doctors projected to enter the field in the next decade. Their feedback should be used to create policies and procedures to ensure a violence-free workplace for women doctors. 
Discuss, design, and develop a course on how to identify, respond to, and triage workplace violence to be taught in all medical colleges, both public and private as part of the medical college curriculum. The course should be a hands-on curriculum that teaches future doctors strategies to identify and assess potential threats and dangerous encounters with aggravated patients and bystanders. It should teach medical students how to de-escalate potentially violent scenarios and how to intervene effectively to contain arguments.   
It is difficult to predict when violence would occur in a workplace. But it is possible to mitigate
the circumstances through careful study and preparation. There is no room for violence in a
hospital. Now that one murder has been committed already, there is no defence for inaction. One day of violence nullifies 364 ordinary days. One violent death contaminates the culture of the healing profession. 
---