On average, a woman menstruates for about seven years of their lifetime, and on any given day, about 300 million women worldwide are menstruating.  Menstrual Hygiene Day highlights the importance of menstrual hygiene management on a global scale.  It is an opportunity to reflect on how far India's menstrual health initiatives have come, and they have yet to go. 
The goal of menstrual health management extends beyond solely equipping girls with sanitary pads.  It is not enough to hand a girl a pad if she is unaware of why menstruation occurs, is forced to miss school during her period, or feels shame in voicing concerns about her health.  Individuals who menstruate must know the biological processes behind menstruation and have a safe space to understand and discuss their needs.  This fundamental right should extend to everyone who menstruates.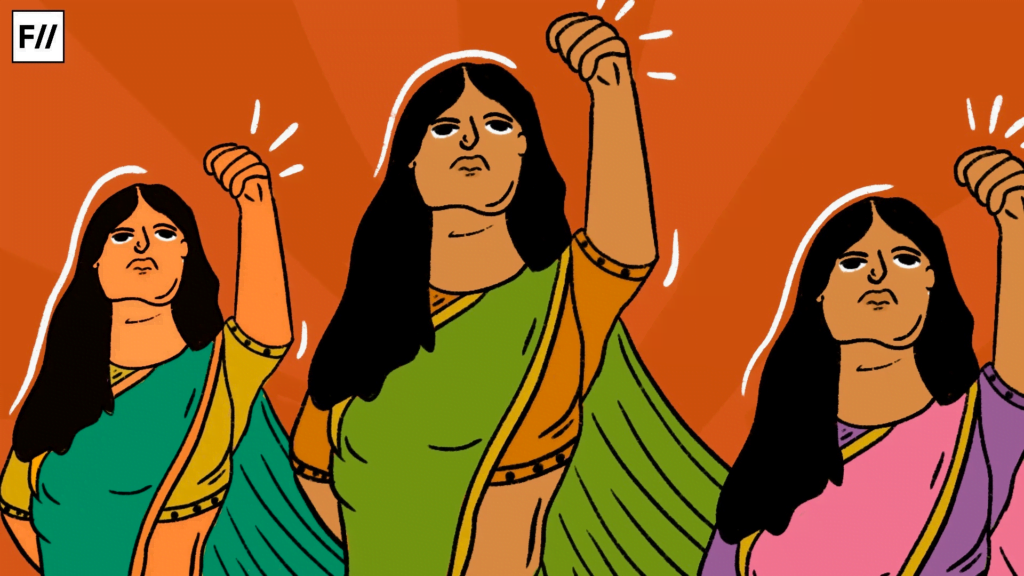 Although menstrual hygiene has received ample policy attention in India recently, public initiatives focus primarily on pad provision.  Public ministries addressing health, women's empowerment, water and sanitation, and education have all included menstruation in their policy agendas. 
The Ministry of Health and Family Welfare's Menstrual Hygiene Scheme (2011) is possibly the first comprehensive attempt to address menstrual health in India.  It has done a laudable job of reaching both school-going and out-of-school girls.  Indeed, addressing the need for menstrual products is essential.  Still, the exclusive focus on pad provision establishes a dominant narrative around what girls and women require for their menstruation needs.  Women must be empowered to make decisions at every step, including deciding which menstrual hygiene products to use to foster an understanding of broader health and wellness. 
Though menstruation is a normal biological process, taboos and cultural stigmas surrounding menstruation remain deeply entrenched in many parts of Indian society.  These stigmas inhibit open dialogue and leave girls in the dark, often isolating them when menstruating and keeping them away from kitchens, public spaces, religious gatherings, and even schools.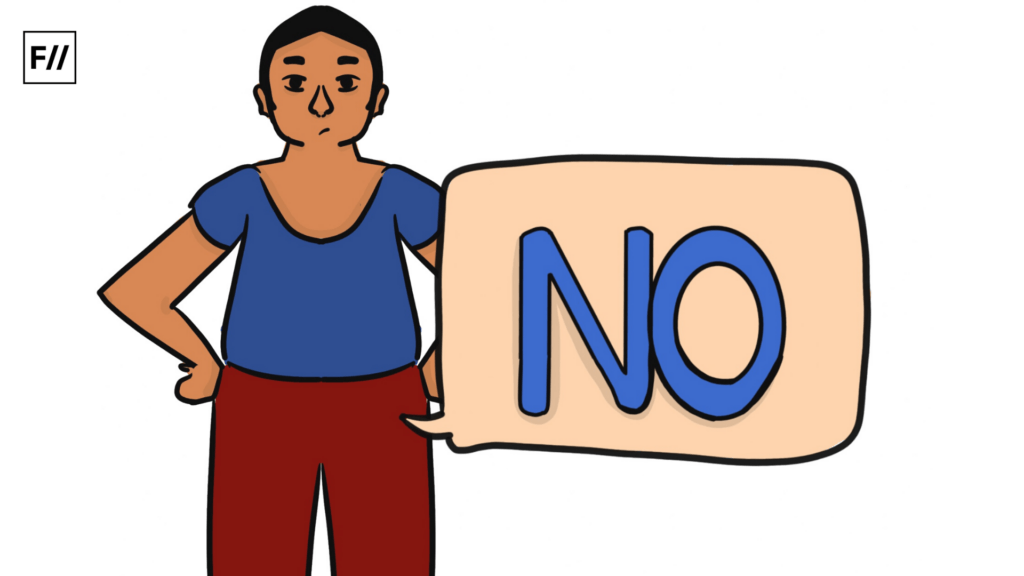 Many girls feel shame while on their periods, and due to a lack of knowledge and guidance, many resorts to unhygienic practices such as using ash or unclean cloth without being aware of the health consequences.  Such methods increase the risk of contracting severe health complications such as cervical cancer, reproductive tract infections, hepatitis B, various yeast infections, and urinary tract infections. 
Menstrual hygiene initiatives in India are thus essential for improving health outcomes among women and individuals who menstruate and empowering them to realise and advocate for their health needs.
Public discourse in India around menstruation was essentially nonexistent in the late 80s and early 90s. Government schemes were first developed and implemented to address menstrual hygiene needs among Indian girls and women in the early 2000s.  Today, such schemes have grown in both aim and scale.  Public schemes have taken a largely comprehensive approach,  aiming to enhance menstruation awareness and focus on disposing of hygienic products.  However, while public programs affirm that their overarching goal encompasses raising awareness and tackling taboos, their on-the-ground implementation mainly focuses on sanitary pad distribution.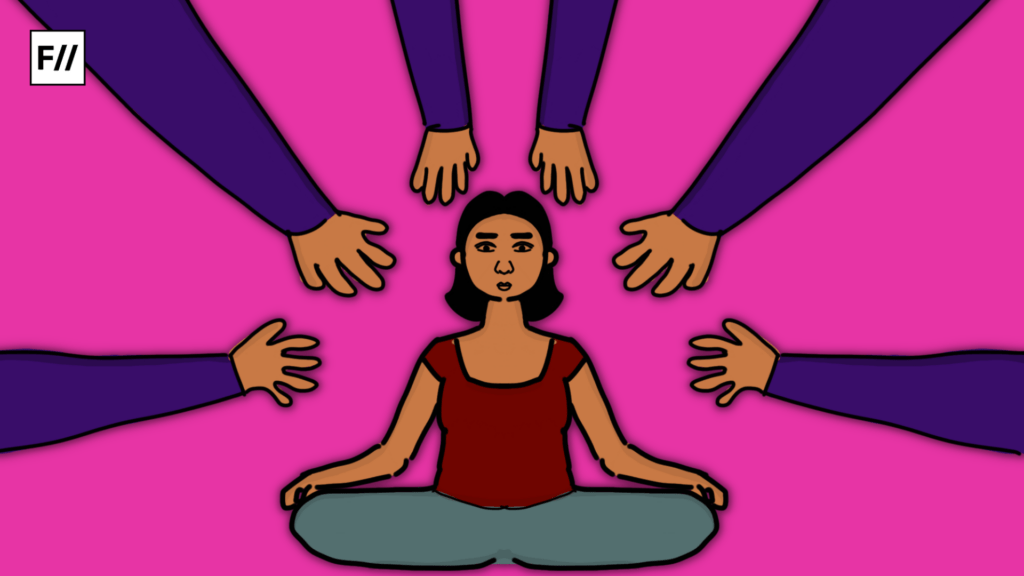 Currently, at the national level, three initiatives – the Menstrual Hygiene Scheme (MHS, 2011), the Rashtriya Kishor Swasthya Karyakram (RKSK, 2014), and the Jan Aushadhi Suvidha sanitary napkin (2018) – are responsible for actualising menstrual health initiatives. 
MHS was implemented in 2011 and focused primarily on providing girls aged 10-19 in rural areas with packs of subsidised sanitary napkins.  Since 2014, funds are now being provided to States/UTs for procuring sanitary napkins at a subsidised rate of Rs 6 for a pack of six napkins.  MHS operationally falls under RKSK, an adolescent health program under the central National Health Mission.  The central government launched the Jan Aushadhi Suvidha sanitary napkin in 2018.  The scheme sold packs of four oxy-biodegradable pads for Rs 10, which was later subsidised to Rs 1. Pads are available at Pradhan Mantri Bhartiya Jan Aushadhi Pariyojna Kendras nationwide. 
Several state governments have also launched schemes to improve menstrual health.  State governments distribute free sanitary napkins in schools in Rajasthan, Maharashtra, Odisha, Andhra Pradesh and Kerala, along with various other initiatives.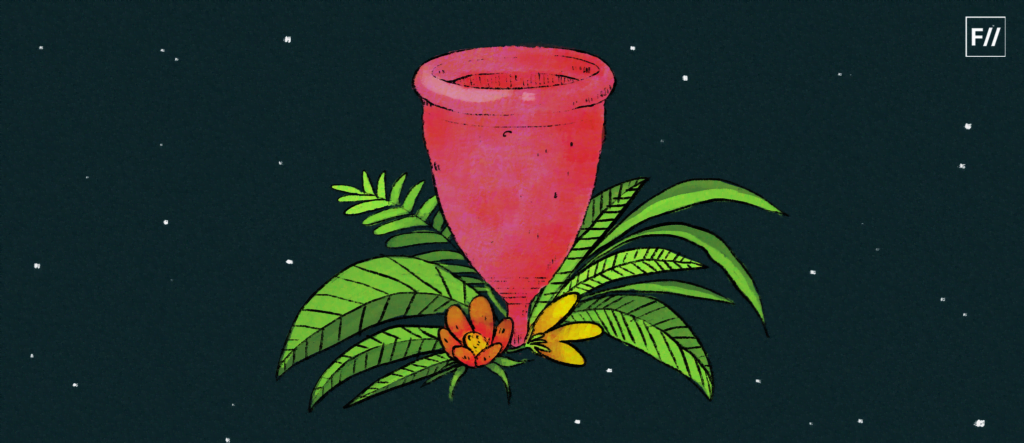 These national schemes initially received applause and recognition but later faced criticism for poor implementation and inadequate supply of pads. ​​One problem is the absence of a sufficient understanding of menstruation among field workers at the front lines of interacting with communities and spreading awareness.  Pads distributed through state-level schemes were also later found too small or not absorbent enough, leading to negative perceptions of government-provided pads among beneficiaries.
Implementation issues aside, the government schemes' focus on pad provision establishes a one-size-fits-all approach that excludes alternative sanitary products such as menstrual cups.  Menstrual cups are more environmentally friendly and cheaper, yet are not mentioned in India's policy discourse. The framing of menstruation is also woman-centric and does not address the unique needs of all individuals who menstruate. A progressive approach should educate menstruators about all available sanitary products and support them in choosing what best suits them.  
Further, analysis of the latest National Family Health Survey (NFHS) Report (2019-2021) reveals that although usage of hygienic menstrual management methods has gone up substantially in the past five years, from 58.3% of girls and young women (15-24 years of age)  in 2016 to 78% in 2021, there remains a significant difference in usage between education levels and states. 
For instance, girls who have passed the secondary level of education are more than twice as likely to use a hygienic method than girls without any education (93% versus 43%).  Bihar has the lowest percentage of girls using a hygienic method of menstrual management (59.7%), whereas, in contrast, more than 95% of girls are using a hygienic method in Tamil Nadu.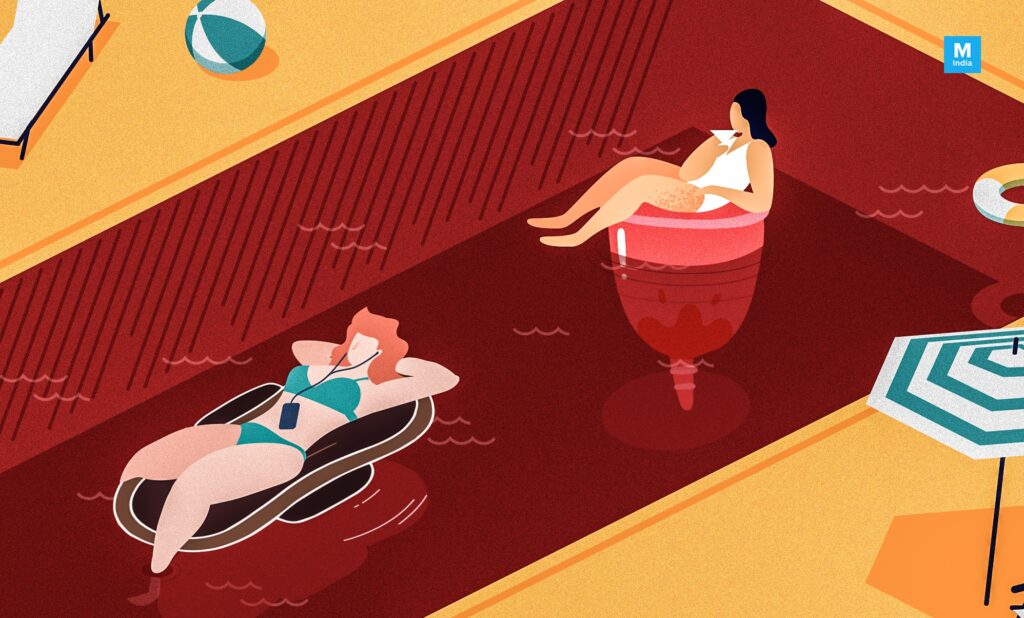 Government programs can address this patchy progress by expanding their focus to broader systemic issues that affect menstrual management.  A lack of information and understanding about menstruation remains a significant barrier to bridging the gaps highlighted by the NFHS data.  National schemes mention that they aim to increase awareness of menstruation and build girls' self-esteem, but given that majority of the schemes' efforts are focused solely on pad provision, the on-ground implementation is yet to actuate this goal. 
The underlying objective of menstrual hygiene programs is two-fold:
1) To improve health outcomes among girls and women by increasing the usage of hygienic menstrual management.
2) To empower girls and women by tackling stigmas and taboos surrounding their health. 
Government menstrual health programs have taken commendable steps towards these goals, but much more improvement is needed.  Building capacity and strengthening awareness-building initiatives on the ground is an urgent need. 
Another critical step is to change the approach: provide menstruators with all the information they need about menstruation and support them in making decisions about their well-being.  Empowering women to choose which sanitary products to use seems like a small step, but it is undoubtedly one in the right direction. 
A comprehensive and progressive approach to menstrual health is instrumental in achieving sexual and reproductive rights in India.
---