The participation of women in Sciences has been historically marginalised, with worrying trends of discrimination that continue to this day. The numbers have been concerning and so have been the multitude of experiences of women and other minorities in STEM and the lack of focus on their work that platforms like The Life of Science are consistently working to amplify. While there has been some discussion on Women in Science, it's mostly limited to largely inaccessible sites as Science is more focused on research and knowledge where objectivity takes precedence and subjective experiences primarily influenced by social locations/identities are at times unseen.  
STEM and gender inequality
In the midst of all these, StageCraft, a student-driven theatre conglomerate from Bangalore Life Science Cluster is doing something unique – they're highlighting the gender bias within STEM through their play I am still here that forefronts the narratives of how women are navigating STEM where certain scientists or people in power makes it difficult owing to a worldview that's gender biassed. The play chronicles three narratives. It was originally written by Rohit Dey, Manal Shakeel and Aditya Vijaykumar and directed by Manal Shakeel and Rohit Dey, and Aditya Deshpande and Sruthi Unnikrishnan helped with further renditions of the play and also acted out crucial characters.
The play adds another element to the discipline of Feminist Science Studies – public outreach through theatre. It begins with a familiar narrative – as a young girl takes a train journey from her small town to study in a big city at a prestigious institute of science. She gets a shock to know that there's no place for women there and the struggle against the administration and a misogynist scientist begins. The play is a self-aware presentation of many questions of access that seem normal but have latent hurdles.
Another narrative follows skewed power dynamics and the lack of structure to address harassment within institutional spaces, and the last one follows the questions of family, job opportunities and how women are pushed to make a trade-off. The play deftly portrays that even though science is instantly connected with the ideas of progress and advancement in all the rightful ways, there are certain people that should be brought under scrutiny and criticism for their actions.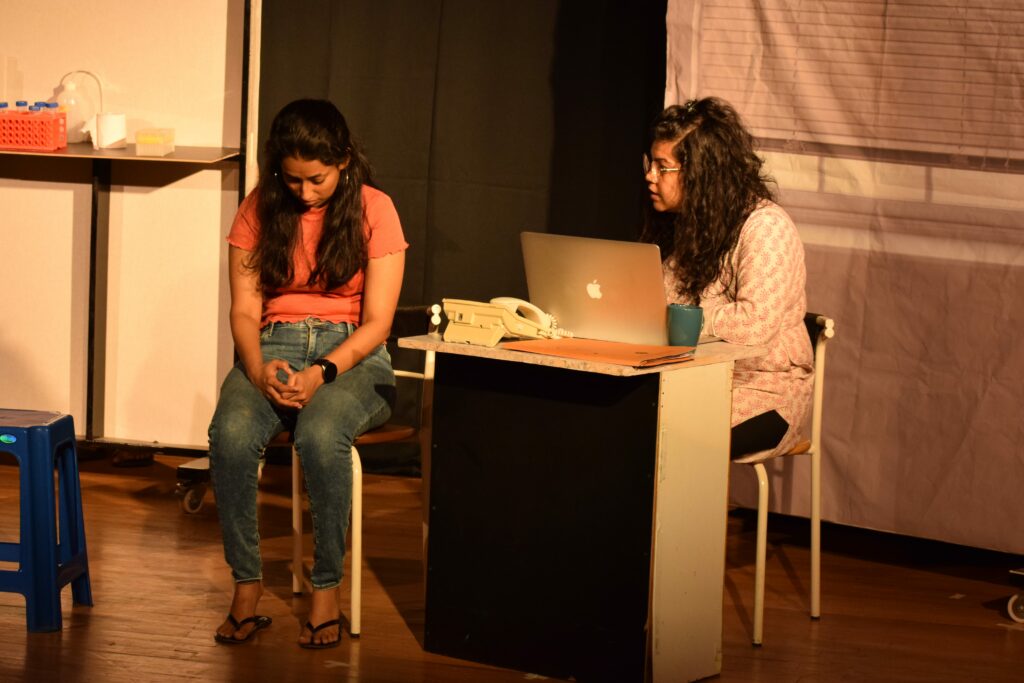 During the course of my Master's in Women's Studies, one of the first classes was on the course Feminist Science Studies where we read Abha Sur, a scientist turned historian whose seminal work Dispersed Radiance: Caste, Gender and Modern Science in India details the everyday struggles of women from marginalised background who dared to do science.
This socially informed text is one of the first key introductions to the realities that science stalwarts like C.V. Raman and Meghnad Saha practised towards women and minorities. Erstwhile feminist science studies scholars like Asha Achuthan (who also teaches the Feminist Science Studies course at Tata Institute of Social Sciences, Mumbai), Gita Chada, Chayanika Shah are among other academics and activists making crucial and timely contributions towards women in science and feminist science studies, marking an important shift towards a queer-feminist understanding of Science.
Social outreach and science communication
The idea for the play comes from the life experiences of people like Dr. Kamala Sohonie, the first Indian woman to receive a PhD in a scientific discipline in a British University and what were the difficulties faced by women in STEM. During Kamala's time, the much-revered C.V. Raman initially denied Kamala admission to the Indian Institute of Science citing women as being incompetent to pursue research, and Kamala was further unfairly put on probation for a period of one year.
Raman's misogyny and sexism is something that the play dares to explore. It is pertinent that even though we celebrate Raman for his contributions and as someone who made scientific advances; one cannot look away from the terrible behaviour as human beings. Portraying someone placed on a pedestal also presented hurdles as some students and professors got offended, and in general, it is not easy to portray a historical figure held in high regard in any negative light.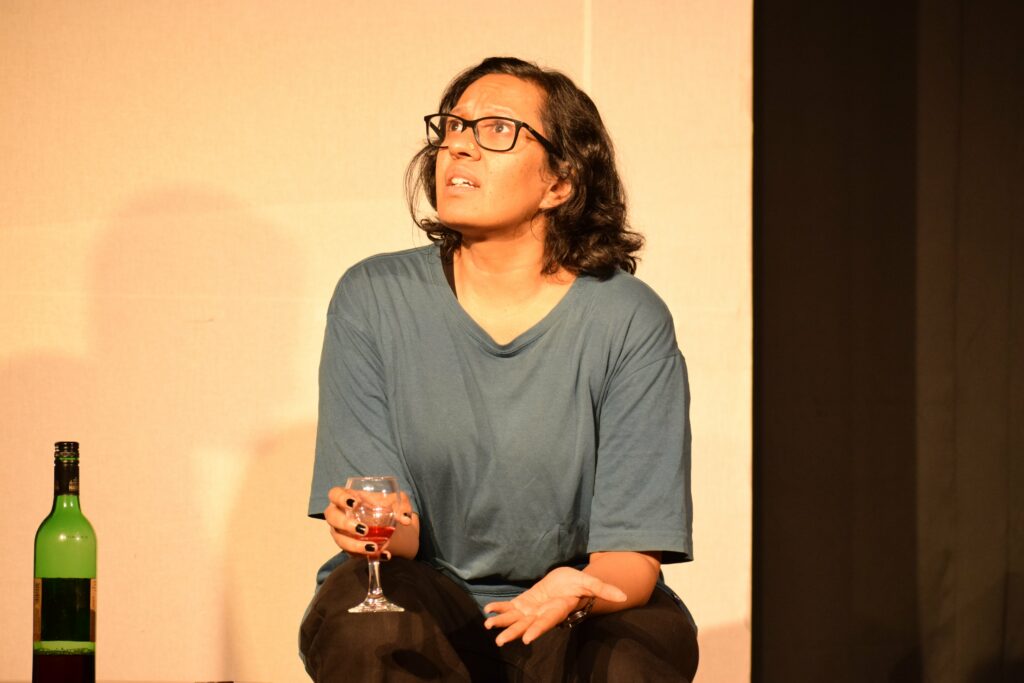 Through multiple narratives, the play focuses on gender dynamics in science and also at different stages – be it for someone fresh out of college or someone who's married and is looking for a job. It is not a single person's story because these experiences are not individual instances, they represent a larger, structural problem within some pockets of STEM and a glaring lack of any gender sensitivity or operating through a gender-blind less where an individual's inherent gender bias seeps into the work. The idea behind using theatre as a medium lies in the fact that historically, theatre has been used as a medium to connect to the masses on pressing issues.
As a theatre group, StageCraft has been receptive to feedback especially as they tackled a sensitive topic. The play was a product of weeks of thorough research with multiple interviews of people and sharing experiences of cast members. Particularly within the context of 'family and gender,' multiple narratives came up regarding how married women got the short end of the stick with their career trajectories cut short. Another crucial factor is age and then how having or wanting to have children changes the dynamics of who will get a job.
Doing theatre and STEM
As students and researchers of STEM, it was also difficult to make time to practise for the play, that too, when you're in the same space that still is riddled with the same conservative, rigid notions of gender, albeit in a latent sense, presenting a grey area to traverse.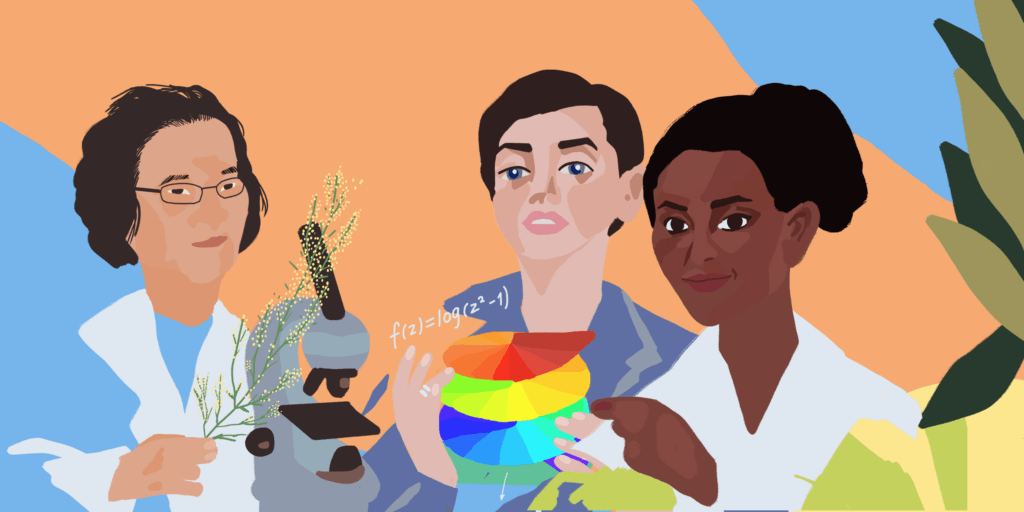 According to Manal (writer and director of the play), theatre is time away from work and they had some workshops as well that aided them to dig deep into their feelings making the experience fun and at times, exhausting. Aditya (who portrayed C.V. Raman in a menacingly terrific fashion) also echoed that while theatre helps to pick your mind off when things are not going the best in labs, it is also a very rigorous engagement.
It is also a process of confrontation that's cathartic as it allows us to navigate a lot of traumas that everyone's been through. Shruti adds that fight scenes within the play get taxing especially when looked at as existing within the small bubble of doing PhD while cut off from the real world. For Rohit (co-director), the PhD life was made easier with theatre as it provided a sense of comfort through a close community, and also some time off from labs which can be rigorous spaces at times.
From the conversation, it was also prevalent how so much thinking went into finalising the narratives that will end up being on the stage. As a team made of people from diverse backgrounds, they are able to address gender inequality without staying limited to a privileged understanding of caste, class and sexuality. As per them, "The idea was to focus on the lives of common people and go beyond the celebration of the achievement of certain people and pedestalling them."
The team also spoke about the different themes in the narratives of the play and how there was one common underlying element – the instances of discrimination against gender minorities which became more and more subtle, almost ingrained within some elements of the structure of the space. Additionally, it also raises the aspects of power and authority in science as a discipline as they can be misused at times.
Concrete steps: Beyond the stage
As a play that aimed at instilling values of social transformation, I am still here partially succeeded in what it aimed to do. The creators were able to have a panel discussion to facilitate open dialogue and conversations that women face in science on an everyday basis. The diverse panel consisted of people occupying different positions within STEM institutions, shedding light on a wide range of experiences.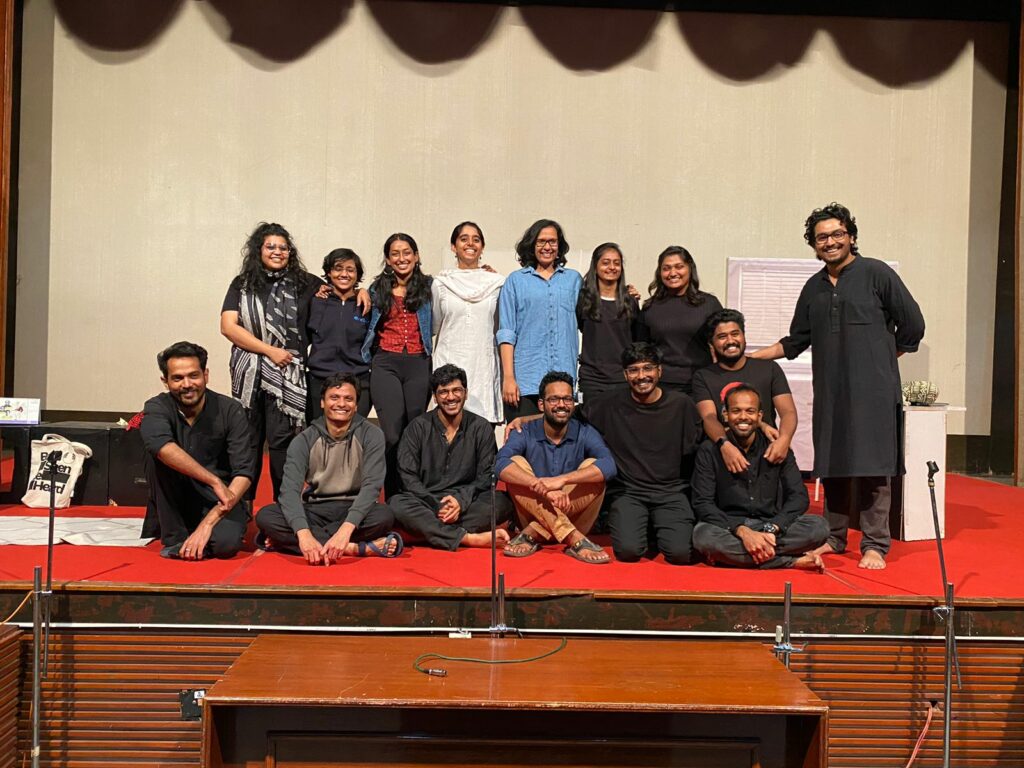 The discussion was a natural extension of the play, spearheaded by one of the narratives from the play as a focal point to talk about discrimination including issues like workplace harassment, unequal power dynamics, lack of individuality, and no provision for mental health support. In particular, the management of workplace harassment was critiqued as female faculties who are already overburdened are further tasked with being a part of the redressal committee, which can lead to biased, quick, and unfair outcomes. While one of the solutions that were suggested during the panel was of instituting an ombudsman or a third party person, it still points towards the drawbacks and non-implementation of the Internal Complaint Committee (ICC). 
Lying at the intersection of theatre, STEM and gender while utilising science communication for public outreach, I Am Still Here is a timely exploration of challenging landscapes in STEM. It deftly sheds light on the experiences of women as they confront a system that doesn't always address gender biases or acknowledge their contribution. And by asking us to take a critical look at the people in positions of power who carry their inherent biases to the scientific community, the play reminds us that it's not the same path for everyone in the pursuit of scientific advancement.
---