Trigger Warning: This article discusses tech censorship on women's reproductive care and mentions abortion.
Throughout history, women's bodies have been battlegrounds for power and control. The struggle for reproductive autonomy has been deeply rooted in the fight against patriarchal dominance. In the digital age, where information should flow freely, we witness a disturbing pattern of technology censorship stifling women's access to crucial reproductive care resources. This article delves into the far-reaching implications of tech censorship on platforms providing essential information about reproductive care, exposing the dire consequences it has on women's health and autonomy.
Crushing autonomy: A battle unending 
The fight for reproductive autonomy has been hard-fought, with women demanding the right to make decisions about their bodies and healthcare. Contraceptives, safe abortions, and comprehensive sex education have been hard-won battles. However, as technology advances, a new obstacle emerges in the form of censorship and control, undoing the progress made in these areas and undermining the very foundation of women's autonomy.
Tech censorship: A silent oppressor 
In recent years, major tech platforms have faced mounting accusations of censoring content related to reproductive health. While claiming to combat misinformation and harmful content, these platforms often blur the lines between responsible moderation and subjective censorship. This reckless approach restricts access to essential information, perpetuating an environment where women's reproductive rights are curtailed, silenced, and even erased.
Silencing essential information platforms 
The impact of tech censorship falls heavily on platforms that provide vital reproductive care information. Websites and social media accounts dedicated to sharing information on contraception, sexual health, and abortion are targeted, flagged, shadowbanned, or even wiped out altogether.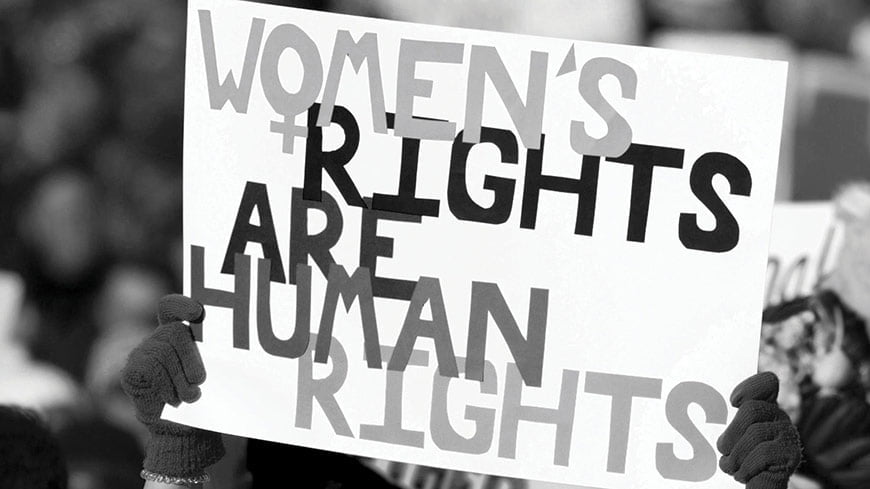 The justification given is to protect users from inaccuracies or dangers, but the unintended consequence is the scarcity or extinction of reliable sources of information.
Impeding access: Digital barriers 
Tech censorship not only hinders the dissemination of abortion care information but also erects formidable barriers to accessing it. Women rely on digital platforms to find reliable, stigma-free, and confidential information on sensitive topics.
Censorship pushes these discussions into the shadows, leaving individuals feeling isolated, disempowered, and denied the knowledge they need to make informed decisions. The erosion of accessibility not only undermines the progress made in breaking down taboos surrounding reproductive health but also cripples women's agency in shaping their own lives.
Unmasking power dynamics
Hidden beneath the veil of tech censorship lies a disturbing reality: the perpetuation of power dynamics that have oppressed women for centuries. From patriarchal control over women's bodies to tech platforms deciding which narratives and perspectives are allowed, the parallels are haunting.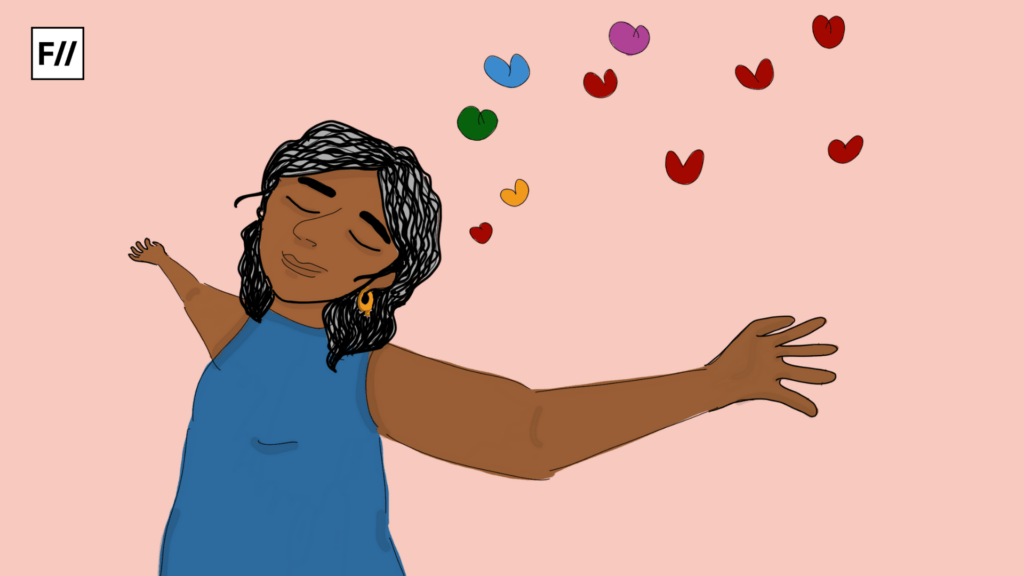 By censoring discussions surrounding reproductive care, these platforms inadvertently contribute to the silencing of women's voices, amplifying gender inequalities, and prolonging the historical struggle for bodily autonomy.
The dark side of big tech in public health 
Digital platforms have become indispensable players in public health. However, the responsibility of tech giants to provide accurate information while upholding freedom of expression remains a delicate balancing act.
By succumbing to external pressures, tech companies risk becoming complicit in limiting access to essential reproductive health information.
The immense influence they wield over public discourse calls for profound introspection, transparent accountability measures, and a renewed commitment to the well-being and autonomy of women.
A call for justice: Achieving balance and transparency 
Achieving a balance between responsible content moderation and maintaining a democratic space for vital reproductive care information is not just a need; it is an urgent demand for justice. Tech companies must develop clear guidelines that prioritise accuracy while ensuring freedom from subjective biases. Transparency in content moderation decisions is the cornerstone of building trust with users and safeguarding access to reliable information.
Breaking the chains of censorship: A global struggle
Tech censorship's impact on platforms providing essential reproductive care information transcends borders, exposing a pressing global concern. In a world where access to accurate and reliable reproductive health information is crucial, the detrimental effects of tech censorship reverberate across nations, leaving women's health and autonomy at stake.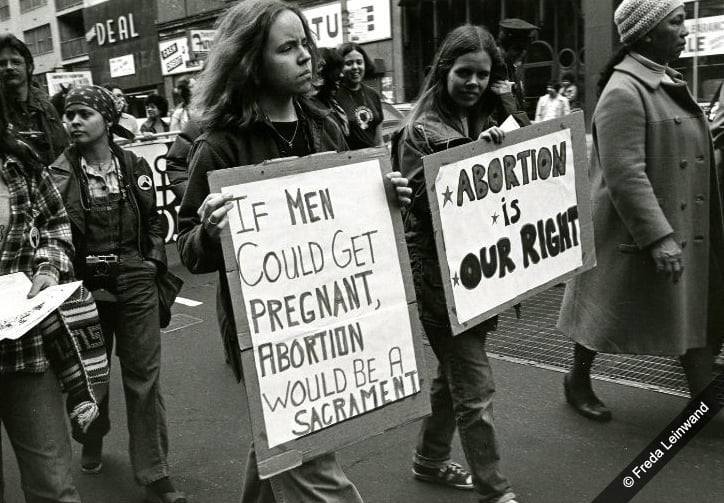 Devex News brings attention to the alarming repercussions of social media censorship on sexual health in their article titled 'How Social Media Censorship is Impacting Sexual Health'. The piece delves into the far-reaching consequences of restrictive content moderation policies, which hinder access to vital information and perpetuate the marginalisation of women's reproductive rights.
Health Policy Watch explores the role of the World Health Organization (WHO) in regulating digital health access and information in their enlightening article titled 'What Role Should the WHO Play in Regulating Digital Health Access and Information?'. It sheds light on the need for global guidelines and standards to ensure that tech platforms do not impede the dissemination of accurate reproductive care information, especially in underserved regions.
In a Wired article titled 'Meta's Abortion Content Restriction', the contentious issue of abortion content restriction on the Meta (formerly Facebook) platform is examined. The piece scrutinises the policies implemented by tech giants, which restrict the sharing of crucial information on reproductive care and potentially exacerbate existing inequalities in access to abortion services.
These articles underscore the urgency of addressing tech censorship on reproductive care platforms as a global struggle, demanding collective action and international collaboration to safeguard women's health and autonomy.
Unveiling the hypocrisy: Big tech's profit-driven selectivity
It is imperative to shed light on the disturbing hypocrisy exhibited by Big Tech companies, which claim to champion free expression while engaging in selective practices that serve their profit-driven agendas. A glaring example of this hypocrisy lies within the realm of reproductive health, where these tech giants allow anti-abortion ads to run, even for non-verified procedures such as abortion pill reversal.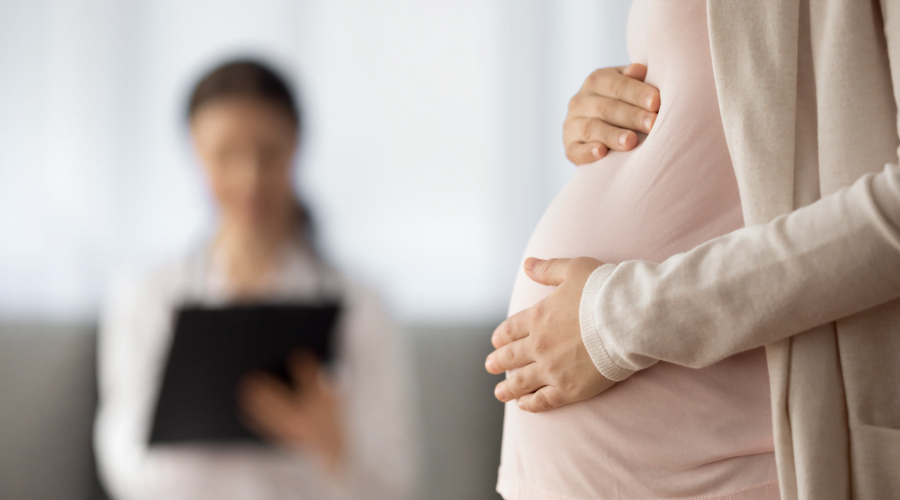 This profit-driven selectivity reveals a concerning disregard for the well-being and rights of women. By accepting advertisements promoting unverified and potentially harmful alternatives to abortion, Big Tech companies prioritise financial gains over the health and safety of women seeking accurate information and proper care.
The article titled 'Endangering Women for Profit' serves as a chilling exposé of this alarming trend, delving into the dark underbelly of Big Tech's complicity in endangering women's health by providing a platform for misinformation and unethical practices.
Exporting politicisation: Censorship beyond borders 
Censorship often disregards local laws, resulting in the suppression of abortion-related information even in countries where it is legal. This exportation of the politicisation of abortion through the policies of US companies raises profound concerns about the erosion of reproductive rights worldwide.
The silencing of women's health through tech censorship is an insidious form of control that perpetuates gender inequality and undermines the progress made in reproductive rights. As we navigate the digital age, we must confront the disturbing reality that technology, meant to democratise information, is being used to stifle women's autonomy and hinder access to crucial reproductive care resources. The devastating toll of tech censorship on platforms providing essential information cannot be ignored.
It is time to challenge the power dynamics at play and hold tech companies accountable for their role in shaping public health discourse. They must prioritise transparency, unbiased content moderation, and the preservation of democratic access to information. We must demand that tech giants abandon profit-driven selectivity and respect the global diversity of reproductive health laws.
---