The growing climate crisis does intersect with raging gender-based violence around the world, according to a recent statistical report by the United Nations Organisation. Globally, 26 per cent of ever-partnered women have been subjected to physical and/or sexual violence by their partners once in their lifetime and lately the Covid- 19 pandemic exacerbated the situation. 
Amongst the United Nations 17 Sustainable Development Goals, Gender Equality and empowerment of women and girls is the top 5th goal, targeting to end all forms of discrimination against women and girls everywhere and eliminate all forms of violence against all women and girls in the public and private sphere.  
The agenda of addressing gender-based violence from contemplating the view of the environmental crisis was long-awaited. Climate Crisis is not gender neutral and unbiased; there have been pieces of evidence showing that extreme natural phenomena have contrasting consequences on people based on their gender identity and individuality.  
Frequent frictions and disputes caused by environmental degradation, and scarcity of resources have managed to worsen the situation; in order to assert control over natural resources and shrink the efforts of those working toward the betterment of sustainable development goals, women are targeted through gender-based violence like sexual assault, domestic violence, verbal abuse, stalking, child marriage, economic deprivation, forced prostitution and survival sex (exploitation in exchange of access to subsistence resources). A project study in Nepal by the IUCN 2020 revealed that sexual exploitation was used to intimidate women and prevent them from engaging in ecosystem restoration activities.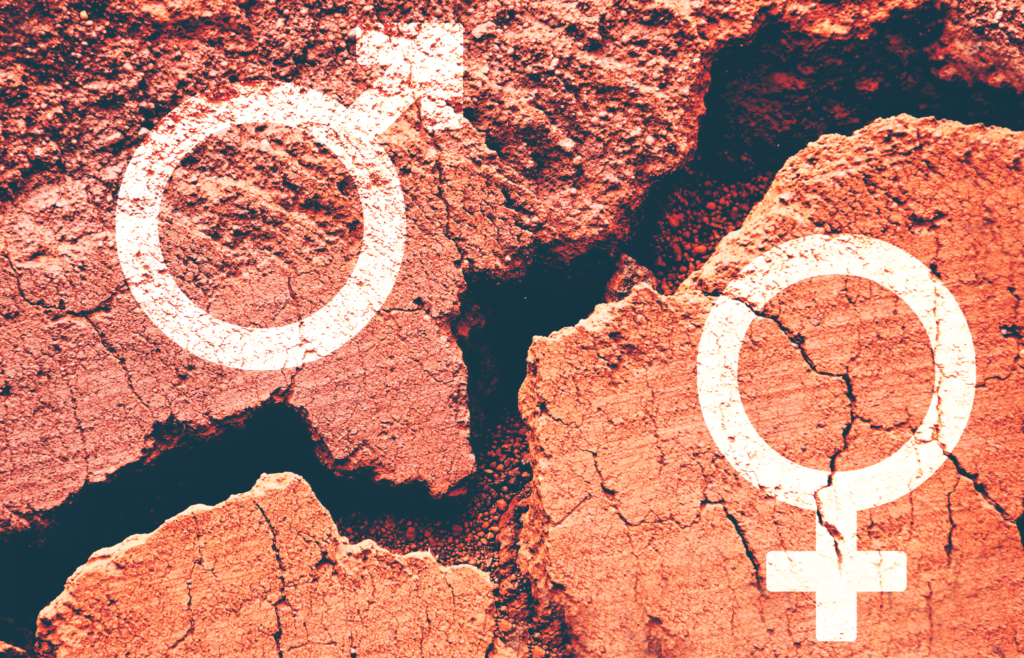 Growing environmental concern that often leads to humanitarian crisis poses a grave question on the climate crisis and our stand in addressing it; the issue remains a disparaging challenge for ecofeminists from around the world to address.  
Since the UN's various multilateral accords in their study have primarily focused on how the vulnerable sects disproportionately experience the effects of climate change, this section primarily consists of historically marginalised groups like women, the LGBTQ+ community, religious minorities and indigenous communities.
Amongst all predominantly women are far more vulnerable among all the sub-sections pertaining to the sphere of the kind of work they are forced into, mostly the domestic household chores, constraining their dependency on natural resources and unaccounted labour spent on procuring them. Women from marginalised communities and lower-income groups bear responsibility for food production, managing life stocks Etc. adding environmental activity, yet they have negligible to claim.  
A national-level household survey based on different developmental parameters by the Indian Human  Developmental Survey shows that women spent twice the amount of time- 46 minutes fetching water every day compared to men- 22 minutes. 
Apparently, India has seen an upsurge in the climate crisis; frequent natural calamities, intense heat waves, unsteady monsoons, droughts and floods have exposed the selective vulnerability of the marginalised community in the nation, significantly that of women. A study has revealed how female workers at the tea plantation of Darjeeling, West Bengal are exposed to frequent use of fertilisers (to bring the production to par in response to ecological imbalance and fall in production) owing to their cheap labour, they suffer with lost vision, skin infections and breathing ailments.
Another report from Bihar revealed how women refugees in the flood relief are exposed to frequent abuse and human trafficking, "When women are displaced, they are at greater risk of violence, including sexual violence," said Michelle Bachelet, UN High Commissioner for Human Rights, further adding, "while they sleep, wash, bathe or dress in emergency shelters, tents or camps, the risk of sexual violence is a tragic reality of their lives as migrants or refugees."
Regardless of all, women have endured being the forefront fighters against climate change leading mitigation, encouraging preventive efforts and supporting and practising adaptive efforts towards a more sustainable and healthy tomorrow. Contemporary research shows, how the participation of women in national parliament and tribunals has led to adaptive and more stringent climate policies further lowering the carbon emission around the globe.  
However, one might see many indigenous groups and women being denied their right to participate meaningfully to address the heated issue of environmental sustainability, intensifying gender inequality and further denying them the right to disseminate and have an opinion on the issue of climate change.  
Participation of Indigenous people or natives and women in addressing the cause of climate change can add many folds to the process of environmental sustainability as they can play an important role in resource management along with other productive activities blending with sustainable overall growth. 
Addressing gender-based violence as an infringement of human rights and penalising it; legalising its pervasive link with environmental issues and related socio-economic inequalities could be a prominent step in overcoming gender-based violence. These gaps must be filled by ensuring effective gender-responsive environmental laws, policies and strategies, taking into account environmental factors such as  Land Rights, Climate Change and Control and precise use of natural resources by all.
We need to address gender-based violence in sustainability-related activities, by ensuring policies and standards safeguarding the interest of women volunteers and workers, gender-based violence feedback and grievance mechanism. Frequent gender analysis and responsive measures to address any grievances should be ensured at all levels.  
Policy leaders should ensure the participation of women and girls from diverse backgrounds and of all ages are taken opinions from and represented in decision-making or action plans related to energy and sustainability developmental measures, ensuring genuine perspective and clear vision in order to address the issue for the community.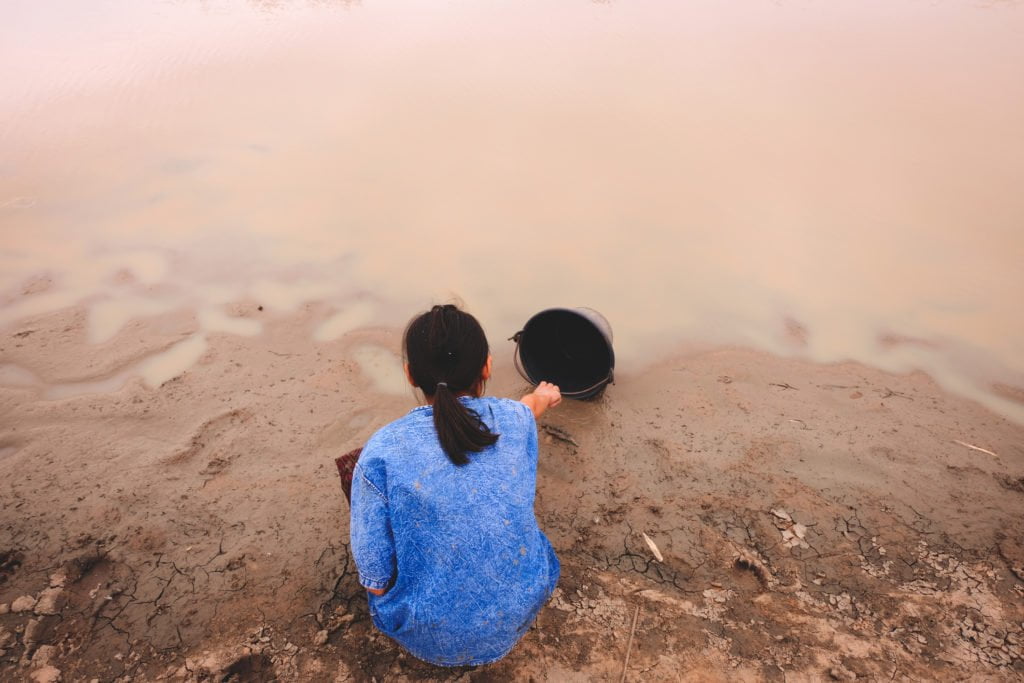 The RISE– Resilient, Inclusive and Sustainable Environment grant challenge hosted by the IUCN is a  mechanism to address gender-based violence in environmental programming. The RISE grant challenge is a mutual initiative of the UN Women's Generation Equality Initiative wing The Action Coalition on Feminist Action for Climate Justice; the initiative aims at investing and supporting partnerships between environmental organisations and community-based organisations having experience addressing gender-based violence its cause and effect relationship and overall influence over natural resources. An initiative like the RISE brings up a peer learning community, and cross-section cooperation on promising strategies contributing to global learning.  
Acknowledgement of the ideas of Indigenous groups and women must be taken into thought in dealing with extreme weather conditions, as it is likely that they possess a rooted approach to tackling the challenges posed by natural calamities.
It is evident from the story of Kerala, how women from the indigenous community hold intimate familiarity and historical knowledge of the marine environment that they could sense early warning signals by nature in addressing the flood and technical signals relating to building infrastructures like houses and bridges.  
Ideating the different (UNESCAP ) roles and skills women can lead into through planning and addressing local, regional and national level approaches in curbing the issues of climate crisis; the most ideal way of doing it would be equal participation and representation of women as policymakers. 
Championing the collective power of women and minorities to improve their safety; empowering men, by engaging them as a partner, and providing them resources a supporting their experience can be important catalysts for change across contexts in overcoming gender disparity as a barrier to Human Rights and Environment Sustainability.
---
References:
Impact Economist  
Extreme weather events fuel gender-based violence, adding to the socio-economic burden of  climate change: Study- Business Insider 
Firstpost.com  
UN Women.org 
UN.org 
Observer Research Foundation  
Gender and climate change: Do female parliamentarians make a difference? Science Direct