The recent controversy behind the Jyoti Maurya Vs Alok Maurya case sparked a lot of debate around feminism and men's rights activism. A glance at the Twitter threads showcases the way it has influenced the Indian population across digital media platforms. Additionally, even the news channels – both mainstream and alternate have been following up quite eagerly on the controversy.
In an interview with one of them, Jyoti Maurya stated that she was married in LKG and her husband has been funding her education since, as an ironic response when the journalist kept bringing up her husband's contribution in the position she holds today. In another instance, a woman named Khushbu Kumari has written to the police in Buxar, to request her husband to not discontinue her education. The husband took such an action because according to him, he doesn't want his wife to turn into another Jyoti Maurya. Khushboo's is just one story that has come to the fore, whereas there are a myriad of other stories like this.      
Jyoti Maurya, online trolling and feminism as a target
Stein (2016) termed trolls as people who relish online freedom and turn social media into a giant locker room in a teen film, with towel-snapping racial epithets and misogyny, as per a research study. The ever-growing presence of such activities on digital platforms has been on the rise. Social media has improved accessibility in a country like India, however, this hasn't been without setbacks. Platforms like Twitter, Instagram, YouTube and Facebook have become a breeding ground for gender-based trolling.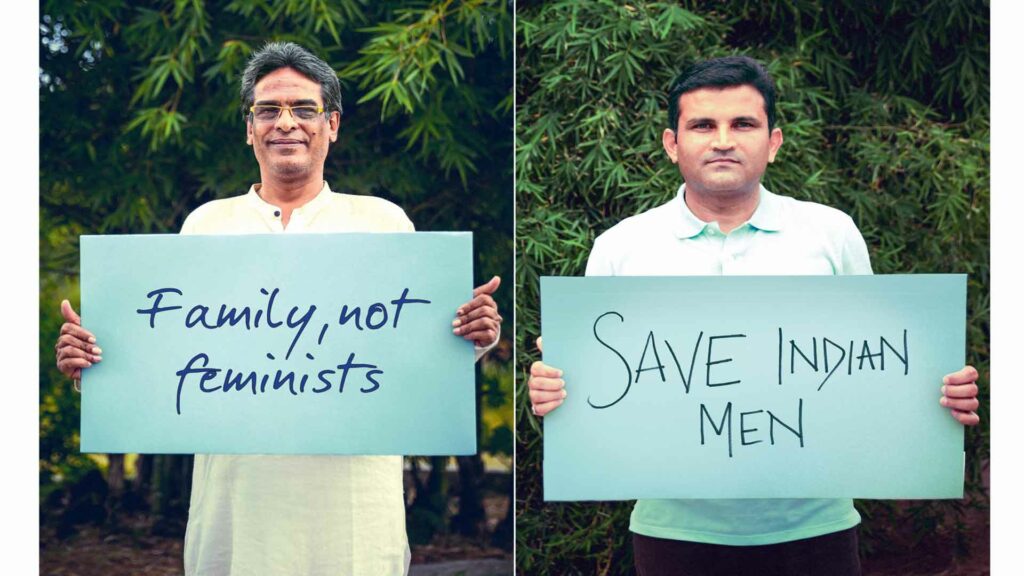 'Gender-trolling,' is one factor of trolling that is quite prevalent among Indian users. This behaviour also depicts the low levels of digital literacy among the masses. In rural areas, India has a whopping 352 million internet users which exceeds the urban areas by 20 per cent, as per a study published by Nielsen. "Online hate has become a tool of the right and a lucrative business. It's driving women out of public life, putting democracy and human rights at risk," states The Guardian.
The current controversy underlying the Jyoti Maurya case, regardless of the fact and fiction surrounding the issue – reflects the downside of the Indian social media users and their mindset towards the role of a woman.
The country may have advanced from an offline to an online sphere, but the conventional notions about gender have transcended across the platforms. Every time an incident involving a woman's actions, decisions or mistakes crops up; the users begin to unearth flaws in the feminist theory based on their misinformed interpretations. Twitter displays a plethora of anti-feminist comments, hashtags and taglines in lieu of the Jyoti Maurya controversy.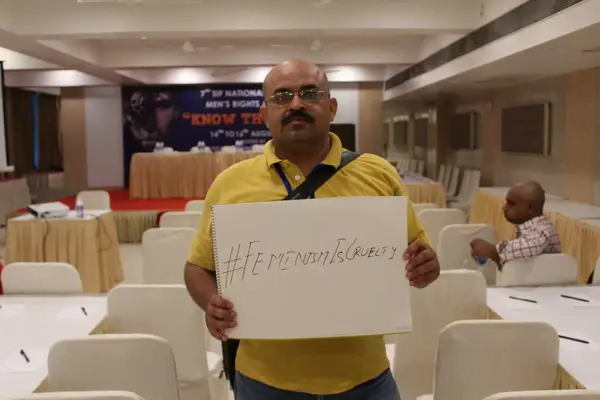 Commenting on the devastating repercussion of this issue on other women in the country, a tweet ran as follows, "We have all perhaps seen at least one maid whose husband doesn't work & she runs an entire household slogging day & night. There are innumerable more stories. Is it then justified to use one example as an excuse to deny opportunity to so many?"
It rightly questions the way this controversy has wrongly interpreted an educated wife as a disloyal threat to Indian husbands. It's a fact that women in such situations do have laws while men don't, but generalisations are wrong. Both men and women suffer the brunt of a patriarchal and misogynist setup. By disallowing Khushbu Kumari to study, the husband and wife both will have to deal with domestic issues that will follow after her visit to the police.
The agency of women
According to a 2019 report titled Born Digital, Born Free? A socio-legal study on young women's experiences of online violence in South India by IT for Change, an Indian NGO working to enable digital technologies to contribute toward human rights, social justice, and equity; "most victims of gender-trolling chose to adjust to the pervading culture of cyberviolence to preserve their space of agency rather than seeking support."
This depicts that women are born and bred to settle for the bare minimum. Even on digital platforms, this behaviour pattern is coaxed into their thought process due to the unsafe ecosystem online. The problem observed on social media doesn't merely stem from the ill effects of misogyny but the way it has been weaponised by nefarious actors.
By putting a woman into a box of expectations and conventional roles, Jyoti Maurya's controversy gave the online trolls a chance to react in extreme mannerisms against women's right to education, job opportunities and a successful career. This limited perspective reinstates the fact that the agency of women has never been in their own hands.   
'Beti padhao, biwi nahin' – aftermath of Jyoti Maurya
As reiterated earlier, there have been hashtags calling Jyoti Maurya a disloyal woman. Gone are the days of media trials, in today's time we have our troll army spreading verdicts at the touch of their fingertips. While a matrimonial trial is under process, various memes and even songs have been written on the issue. These tactics have only strengthened the notion that educating a woman too much only invites disloyalty. Netizens have expressed their sentiments strongly as to how men's issues need to be highlighted as well.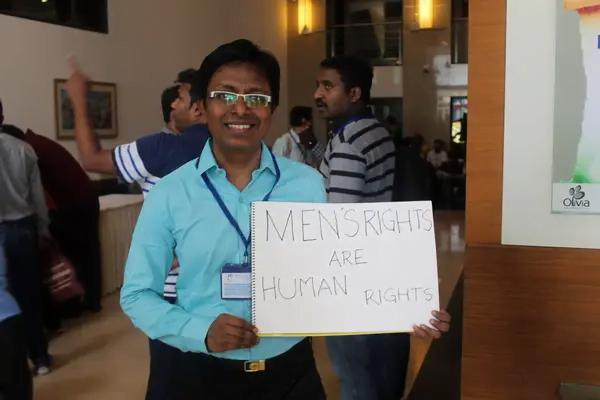 But why does raising the right issue for one gender, suddenly nullify the experiences of women in the country? The meme 'Beti padhao, Biwi nahin,' sends off a very discouraging message. It has been widely circulated on social media platforms, including Twitter. Education is a basic fundamental right that no one must be deprived of.
In India, cases related to early marriages are still common in many areas. If such incidents solidify the pre-existent misogynistic notions in society then many women will have to give up on their dreams, more so because some of them can only continue studying after tying the knot. This will push the streams of conservatism into Indian society. 
Connecting the threads 
Feminism has never been about bringing anyone down. It is simply about providing the same opportunities to both men and women. From Manuela d'Ávila, Jacinda Ardern, Priyanka Chaturvedi and the ones discussed above – all these women have had their personal lives and privacy breached by rigorous trolls across digital media platforms. They hold the profiles of politicians, bureaucrats, and parliamentarians but their connecting threads stitch a fabric that stretches across all levels of gender trolling.
Owing to the controversy, women like Khushbu Kumari who rarely get a chance to break the cycle of illiteracy have to fight the generalisations to attain their fundamental rights. The response of trolls online has only accelerated targeted gendered accusations and abuse. Comment sections across various social media platforms, from youtube to Twitter, stand testimony to the Indian men dictating what education does to women. Khushbu Kumari stating that she shall not turn into another Jyoti Maurya in order to win back her husband's trust shows how fragile the position of Indian women is, especially the ones from a rural region.
Countless women like her have to wait in line in order to get an opportunity to study – which has been handed down to them after decades of struggle. Today, that struggle has been reduced to memes, songs and hashtags which bring their progress made so far – to a zilch.
---