On the 6th of July, Pravesh Shula, a BJP worker, urinated on an Adivasi man. Shukla is a close associate of Kedarnath Shukla, the MLA of the area. As the video of the incident surfaced, MP CM Shivraj Chauhan claimed that Dashmat Rawat was the victim. Dashmat denied the same initially but later agreed that he was the victim in the video that went viral.
As the video of this shameful act made rounds, condemnations came forth. Shivraj Chauhan called Rawat to his house, washed his feet, garlanded him and also offered money. CM Chauhan dismissed the caste angle and said that criminals have no caste, while the upper caste arrogance and Adivasi subjugation are writ large on this incident. He also sent bulldozers to Pravesh Shukla's house and demolished the illegal part of his house. Chauhan seems to be out to show remorse for electoral goals, so he did go ahead with, washing feet, offering money and so on. As the ghastly incident surfaced, Neha Singh Rathore, the noted Bhojpuri Singer posted a cartoon on this and an FIR has been filed against her.
This incident may be just the tip of the iceberg as to what the plight of Adivasis in MP is in particular and other places in general. MP has 21% of the Adivasi population, of which the Kol tribe, to which Dasmath belongs, is the third largest one.
There are 47 Assembly constituencies and seven Lok Sabha constituencies where the Adivasi vote matters. In the last elections, Congress won a majority of the seats in these areas, and this helped Kamalnath of Congress to become the chief minister. It is another matter that through 'Operation Kamal' his Government fell and Shivraj Chauhan of BJP became the CM.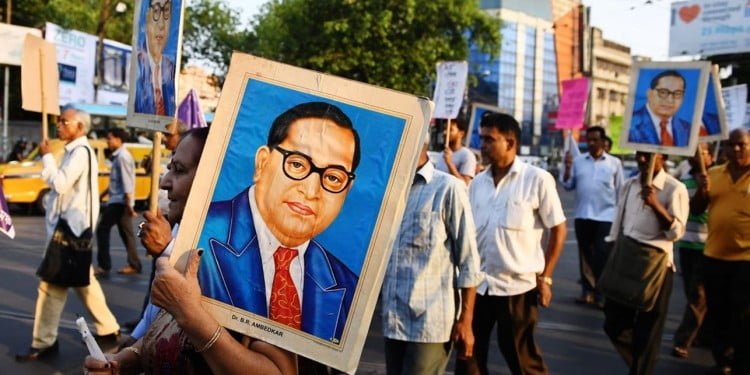 BJP has a dual policy as far as Adivasis are concerned. It has been claimed that Adivasis are Hindus. Surely Adivasi culture is very different and their own self-perception about their religion is very different. BJPs parent organisation RSS has floated Vanvasi Kalyan Ashram (Forest Dweller Welfare Center, VKA) to Hinduise Adivasis and to co-opt them. To begin with, the RSS combine does not call them Adivasis and just calls them Vanvasis (Forest dwellers). The reason for RSS not calling them Adivasis is that the whole Hindu nationalist ideology is based on the claim that Hindus have been the 'first comers' and Hindu Rashtra has been there from time immemorial. If Adivasis are the original inhabitants, then this claim falls flat.
VKA has been very active in Adivasi areas, Dangs, Jhabua, and Kandhmal in particular. Here through cultural mechanisms, they have been trying to infuse Brahmanical culture. They have selected icons from Adivasis and projected them with great pomp and show. In Dangs Shabri temple, Shabri Kumbh (congregation) and promotion of Lord Hanuman as the major deity has been going on. The projection of destitute Shabri as the idol may be a message for upholding destitution and deprivation for Adivasis. As the mythology goes, Shabri offered the berries to Lord Ram as she could not afford more. Shabri Kumbhs have been held in dangs and Adivasi areas of MP to culturally win them over. The promotion of Lord Hanuman as the major deity in these areas needs to be given a lot of thought. While in urban areas, it is Lord Rama, why is Lord Hanuman projected in Adivasi areas?  
In these areas, icons are also selected from their history and projected to be against Muslims as well, as in the case of Suhel Dev for the Rajbhar community. Another Adivasi Queen, Kamalapati, has been eulogised, Habib Ganj station has been renamed as Rani Kamalpati Railway Station, and a museum in her memory is being planned. Similarly, Kol Jayanti Mahakumbh (anniversary congregation) was organised to win over this community for electoral gains and to co-opt them under the hegemony of upper-caste politics.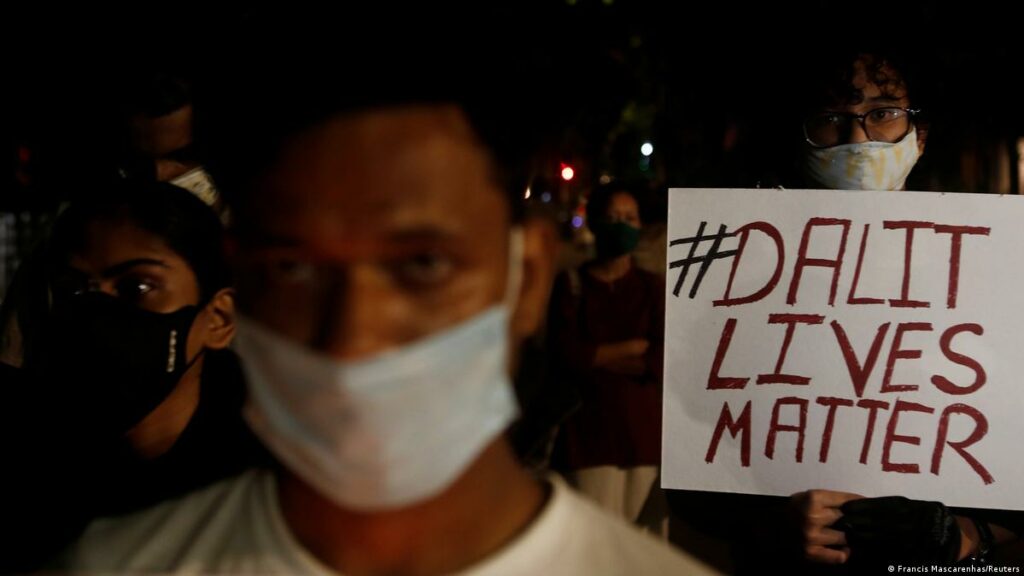 VKA on the one hand has been doing "seva" (service) among these communities also. The sociological process of Sanskritsation (emulating upper castes) is very much at play.
At a social level, the caste hierarchy reigns supreme, and this urination incident is just an example of that. The plight of Adivasis like other marginalised communities has remained pathetic; their empowerment is on the back burner in the scheme of things that RSS propose. The terror of the upper caste affluent is so strong that atrocities against them go unregistered.
As such "National Coalition for Strengthening SCs and STs (PoA) Act (NCSPA) NCSPA believes that despite explicit constitutional provisions and guidelines, the suffering of Dalits and Adivasi communities across India remains the worst. This community is not only the victim of this scourge of the caste system but also faces institutional discrimination and social exclusion" the report points out. Further, the report reveals that atrocities against Scheduled Tribes (ST) have increased by 6.4% in 2021 with Madhya Pradesh reporting the highest number of cases accounting for 29.8% followed by Rajasthan with 24% and Odisha with 7.6% in 2021."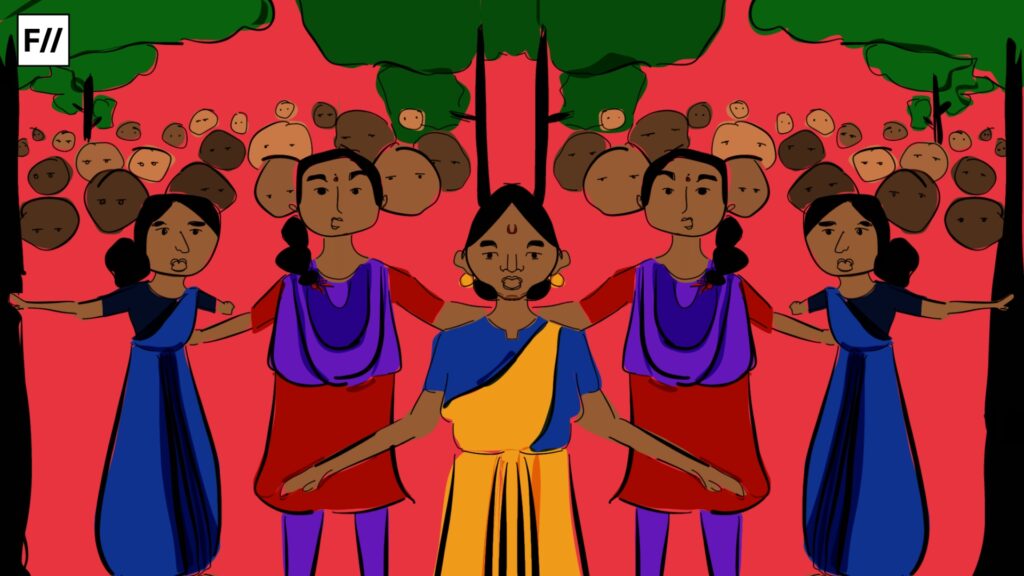 The politics pursued by the BJP and its related organisations have a multipronged strategy to win them over electorally by emotive symbolic actions, to Hinduise them on one hand and to maintain the upper caste hegemony. Washing feet and offering 5 Lakhs to the offended family is a symbol bereft of any remorse for the policies being pursued in the Adivasi regions as a whole. 
---