Trigger Warning: Domestic Violence
In order to raise two sisters and one brother, my mother had to pick up street jobs – like selling lipsticks – at a tender age. In India, the tender age comes under the ambit of 18 to 25 years. With time passing by, my mother started to enjoy lurching into the city to find decent/stable jobs to help my grandmother and her three other children.
As my mother tells me, 'I became the patriarchal figure of the house after my father's demise. I helped Ma with bringing economic stability to the house, and my siblings helped in household chores like cleaning, cooking, washing and other "oppressive forms of labour," that are usually performed by women in our country, India.'
Marriage diaries of my mother
'At the age of 34, I got the opportunity to meet the love of my life. We met at a university based in New Delhi. He was a Chinese scholar, and I was a woman empowerment enthusiast. This was also the time – in the 80s – when inter-caste/faith marriages in the country were considered blasphemous. However, both of us were far away from this dogmatic conditioning in Indian society. Ironically, I had hit a certain age, and my mother was getting old. Hence, we decided to tie the knot on June 5, 1987,' said my mother.
'We travelled to the extreme north of India, to the mountains, for our honeymoon. My husband really liked the scenic mountains. Both of us wished for a decent bourgeois (middle-class) life. I had a decent government job and he was a fellowship recipient from a reputed Indo-China educational organisation.'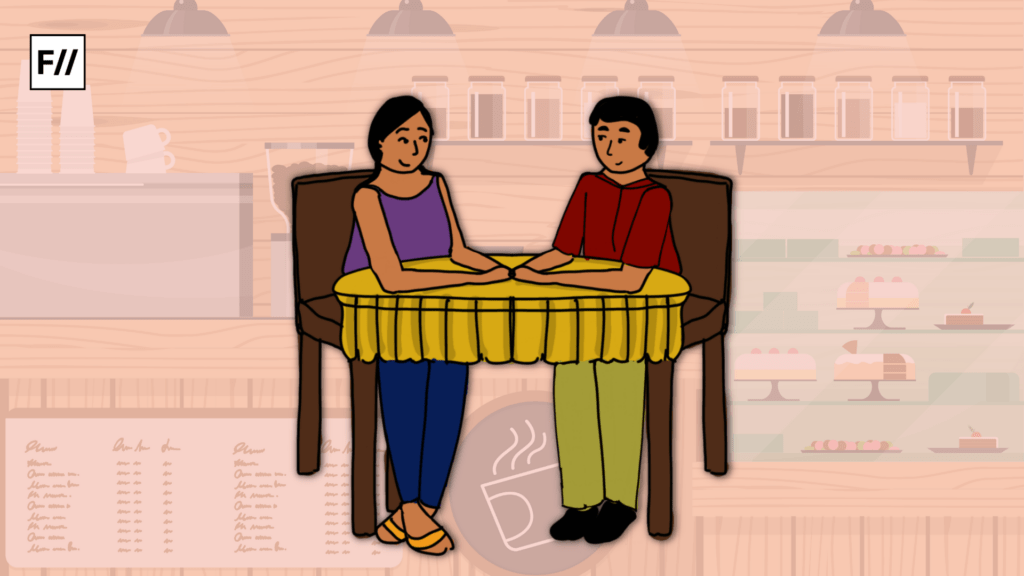 'We returned to the city a few days later and got absorbed in our work life. However, with days passing by, it was challenging to maintain the same amount of affection between us. Why? Because of the "kitchen." I was never taught how to organise the "kitchen." I had zero interest in the "kitchen." In fact, my "tea-making skills," were extremely minuscule. Yes, these were the primary reasons for our initial cold wars, passive-aggressive discussions that later turned into serious domestic violence,' she further mentions.
'This only kept growing for eight years straight. By this time, I had two beautiful daughters. We all loved each other and we knew how to normalise a "fight," in the house. Or maybe I had no courage to separate from my husband because in India divorce is a sin. The man is always right. One slap for not making the "good," tea should not conclude in divorce. And it is not just me. It is the story of every woman in my (developing/patriarchal) country,' my mother added.
Coping mechanism
'Episodes of excessive shouting, and beating became a ritual citing my lack of interest in managing the "kitchen." Abusive comments were my everyday beginning. I used to distract myself at my workplace and returned late so that I could avoid the household drama. I should say domestic drama. Sadly, my two young daughters had to bear the brunt of this grotesque situation. On the other hand, I was excelling. I was awarded a higher position at work and a good pay scale for my work commitment and excellence,' my mother explained.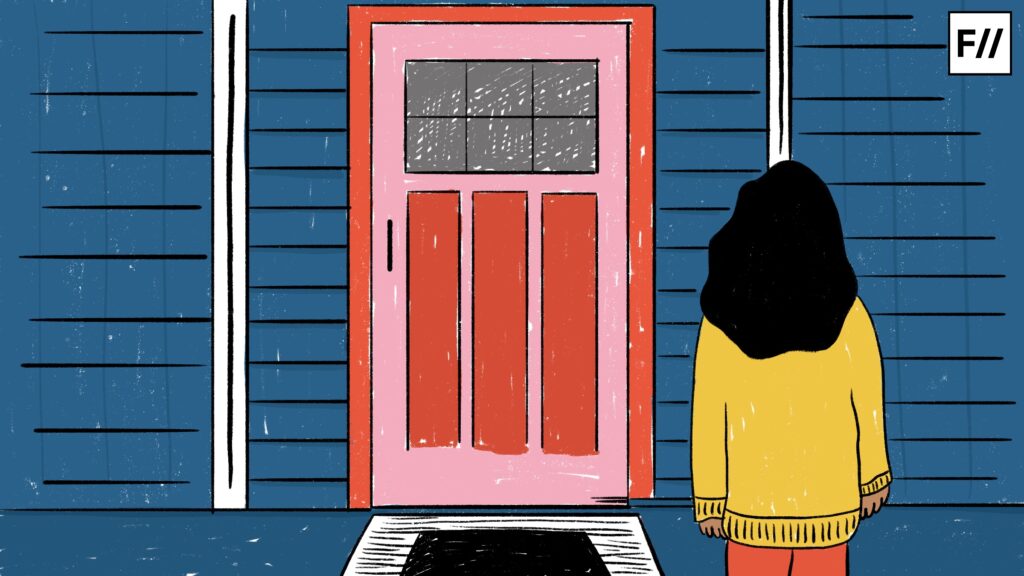 'I was also given the opportunity to travel to Paris, London and Montreal. I knew I cannot get out of this abusive marriage because I do not "cook well." Also, I do believe my husband loved me. Yes, he did. He took good care of two angels. He, with warmth, prepared them for school while I was away for work. He just could not accept me being a "poor kitchen labourer," as a woman. Should I blame him for being raised in a patriarchal culture or myself for not learning "how to be a woman?" I do not know,' she further mentioned.
Kitchen is everyone's job!
Cooking or managing the "kitchen" is and should be everyone's job. However, numerous media reports and statistical figures around the country have proved the opposite. According to the latest National Family Health Survey, Indian states like Karnataka, Maharashtra, Andhra Pradesh, Assam, West Bengal, Telangana, and others are on a whopping high in domestic violence.
Four months ago, a young man, in his 20s, flocked his wife to death for defying to cook and performing household chores in Delhi. Another shocking report claimed a 35-year-old man battered his wife to death with a saucepan as the latter refused to cook for him in Noida, Uttar Pradesh.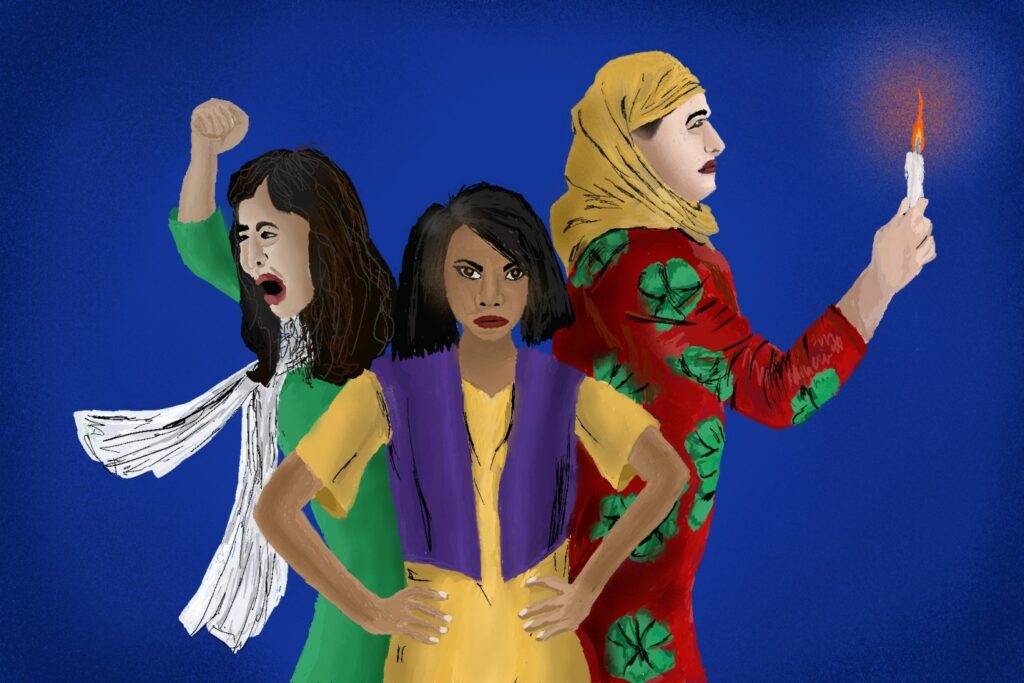 While this is the status of 2022-2023, we all remember hideous COVID-19 virus-induced lockdown days. Domestic violence cases surged at their highest peak from March 25 to May 31 in 2020. According to a report by The Hindu, these months registered way more complaints than those recorded between March and May in the preceding decade. Among them was a case from Ahmedabad, Gujarat where a husband beat his wife for not cooking biryani.
Bombay High Court ruling
In 2022, The Bombay High Court, in a ruling, claimed a wife being asked to perform/do household chores would not be subjected to 'cruelty.' The court, with Justices Vibha V Kankanwadi and Rajesh S Patil, made this observation while repealing a complaint registered by a married woman against her spouse and his kins for cruelty and domestic violence.
Apart from being subjected to abuse, it is also important to note that the complainant said her husband and in-laws demanded Rs 4 lakh to purchase a car a month after the wedding.
The court further observed, if the woman does not want to participate in household chores, she can make it clear before tying the knot, i.e., before getting hitched.
Why is kitchen a woman's business?
Why is it a mandate to know, perform or manage household chores – cleaning, washing, cooking, organising the "kitchen," fetching water from the tubewell, to name a few – for women before marriage? Is it a prerequisite for marriage? Is the "kitchen," only a woman's domain after marriage? If everyone likes to eat, why can't everyone cook? Why can't we fix this perennial patriarchal concept of women being in and associated with the "kitchen?"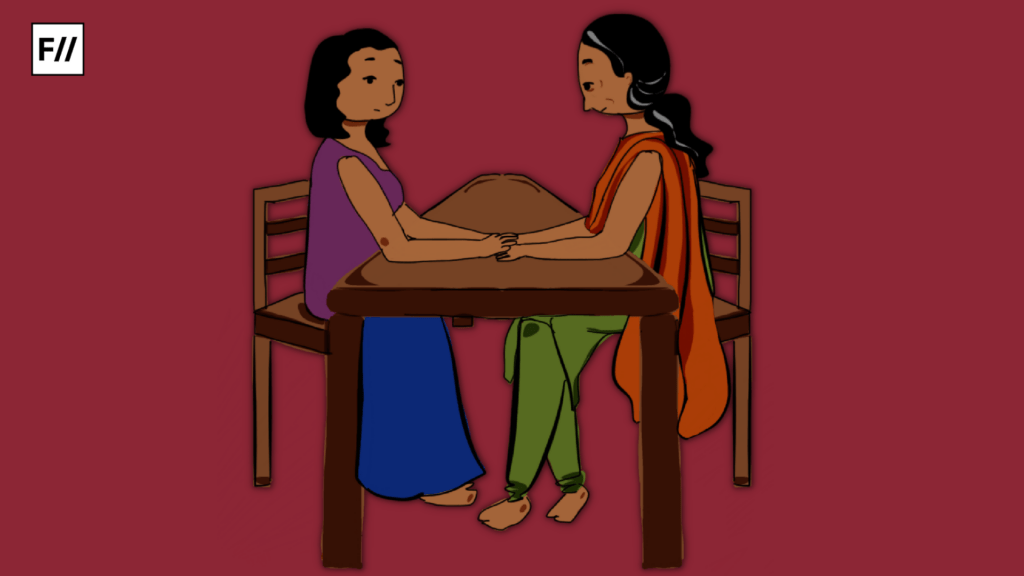 Today, my mother is a retired government official. She is and will always be the first bread earner in our house. She is also the author of a book on Indian and Japanese women. Apart from fantastic writing skills, I have also received the gift of storytelling from my mother. Our personal episodes encouraged me to develop/create my first physical theatre piece on chastity and ideal concepts of womanhood. The creation involves political and social connotations of gender.
The artistic creation is not just a tribute to my mother but also offers solidarity to hundreds of mothers in my country who have relentlessly fought and survived the conventional norms of patriarchy. Surely, feminists like me and so many others will change the narrative and alter the end.
---