By: Rahul Kumar Gaurav
"We grow only wheat and paddy here and they require good space. Who can cultivate on such small patches," asked Gopal Mahato (50). A resident of Kataia Mahe Panchayat in Pipra block of Bihar's Supaul district, Gopal's land was first acquired for building the Supaul-Araria railway line almost three years ago. Of the total 80 kathas he owned, the rail line split 10.5 kathas (7,200 sq ft) into two parts. The government took approximately 2.50 kathas, and left 3 kathas and 5 kathas on either side of the rail line.
Gopal got a compensation of Rs 2.75 lakh (Rs 1.1 lakh per katha), which was way below the actual land price of the area. He later managed to sell 5 kathas to two villagers for Rs 2 lakh per katha.
"Now a road is coming up, just half a km away from the railway line. It will again cut up my 3 kathas. But this time, we will not budge. We need land in exchange for land," he said.
Gopal is adamant because 40 out of his total 80 kathas are flood prone, and hence unsuitable for cultivation. After losing land to railway acquisition, he has only around 30 kathas (32 kathas is one acre) at his disposal.
From 10 kathas, he used to make around Rs 35,000 per year. With this amount gone, he is struggling to meet the needs of his family of five, including his wife, two sons and mother. One of his sons takes up small electrical jobs, while the other is still studying.
A bumpy ride: The 'road' to development
The Union Cabinet approved the four-lane NH 327E Greenfield Highway connecting Araria and Parsarma under the Bharatmala Pariyojana in 2017. The National Highways Authority of India (NHAI) okayed the 105 km of roadworks in April last year.
It is expected to reduce the travel time to West Bengal by 80 km and will benefit the people of Araria, Madhubani, Darbhanga, Saharsa, Madhepura and Supaul districts. However, farmers in Gidrahi, Jolhaniya and Thumha villages of Kataia Mahe panchayat have opposed the move. To register their discontentment, they convened a mahapanchayat on May 11 and decided to seek either land in exchange for land or compensation in accordance with the market rate.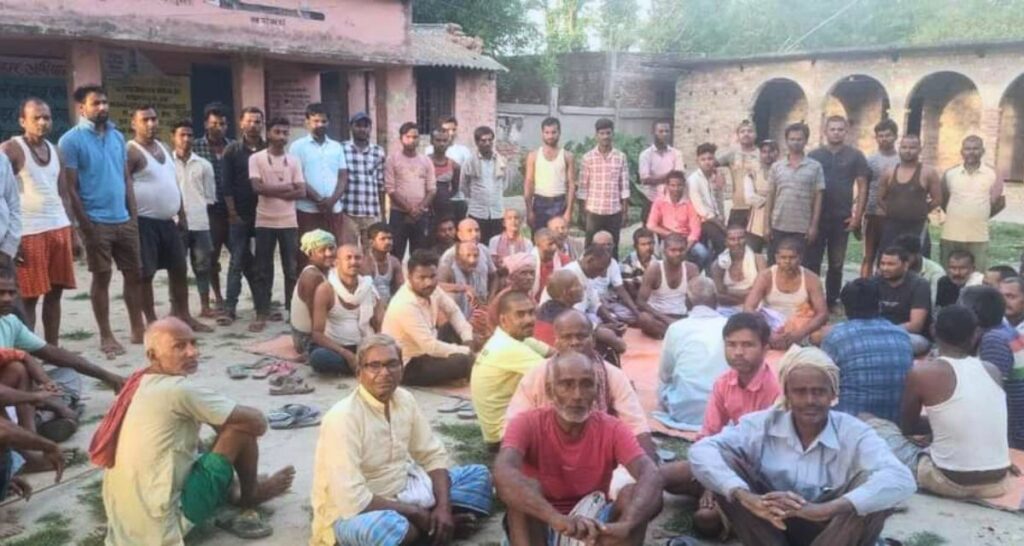 Local journalist Vimalendu Singh informed that the villagers of wards number 7 and 8 of Triveniganj Municipal Council in the district are also against the road project.
At present, the revenue and land reforms department is conducting aerial surveys to mark the required land. Once completed, the government will decide the compensation amount. However, farmers maintained that the compensation rate would be at least Rs 80,000 less per katha than the market price.
"After the railway acquisition, about 20 farmers in our area were forced to work as labourers. The line split up their fields. As the leftover pieces were not fit for cultivation, they had no option but to sell them to the owners of adjacent plots," former sarpanch of Kataia Mahe panchayat Mohammad Jehangir told 101Reporters.
He warned that if the highway project took off, then half of the villagers would have to leave farming. "It is only fair that farmers get a farm for a farm and a house for a house," he added.
Mohammad Rustum of Jolhaniya lost 20 kathas to the railway project. "I run a paan shop from a rented premise. There was no need to buy rice or wheat when I owned land. Now, at least Rs 40,000 has to be spent every year on that. The compensation I received was enough to buy only 13 kathas. So I deposited it in the bank," said Rustum, whose family has six members.
"As many as 15,000 people will be affected by the road project. The compensation money will run out, but people will not have a steady income. They will not be able to afford a farm or build a house with this meagre compensation. Either they should change the route or give us land in exchange," said Naveen Kumar, a representative of the mukhiya (panchayat head) of Kataia Mahe.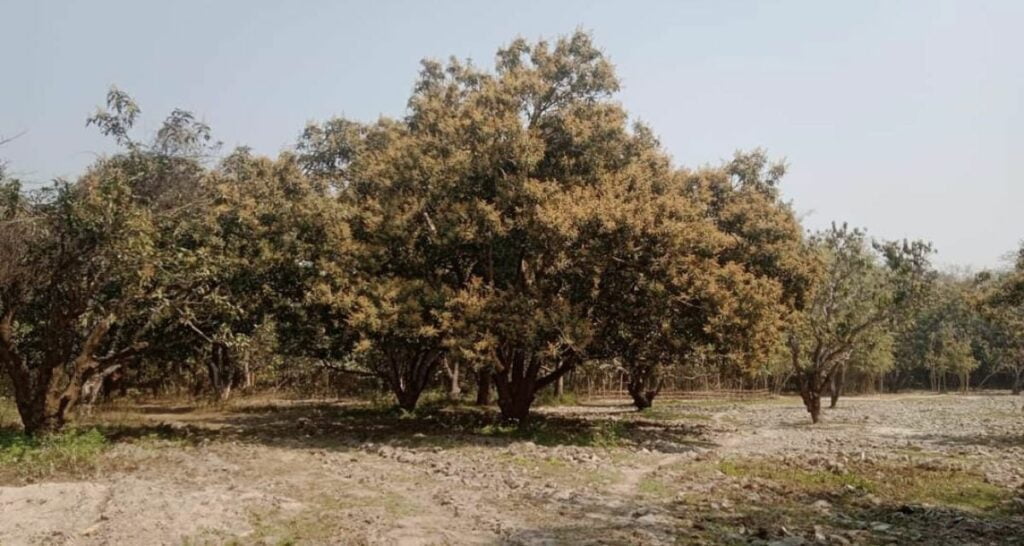 Supaul is also known for its mango, kadam (burflower tree) and sakhua (sal) plantations. One katha usually has around eight mango trees, which can fetch Rs 60,000 annually. The mangoes produced here are sold in Uttar Pradesh and Nepal also. Farmers are upset that the government compensation will only take the land into consideration, and not the plantations.
The sorrow of development
Many national highways, including NH 106, NH 327A and NH 527A, already crisscross Supaul district. According to the State Economic Survey 2021-22, Supaul district witnessed the highest number of rural roadworks in the Kosi Commissionerate area (Supaul, Saharsa and Madhepura) with the construction of 591 km of district road network and 3,161 km of rural road network starting September 2020. It also said forest areas spread over 1,603.80 hectares were diverted in the preceding five years for various projects.
According to social worker Anand Jha, about 40% of men in the Supaul district work outside Bihar. "If we look at the district closely, 30% area of the district is affected by floods, while the rest 70% has witnessed rapid development," said Jha, who works for Gramyasheel, an NGO engaged in development and sustainable livelihood activities in flood-hit areas of Bihar.
While announcing the NH 327E, State Energy Minister and Supaul MLA Bijendra Prasad Yadav tweeted, "We have added a new dimension to the development cycle." However, according to a study by the International Institute for Population Studies, half of Bihar's population migrated at some point of time in search of jobs.
Lawyer Chandra Nath Jha said farmers were against this "dimension of development". "There is no industry and business in the area other than agriculture. It is the only source of income for many families. In such a situation, you have to understand what taking away land will do to this place. Villagers will have no option but to migrate. Now itself, most of the people from the district are earning their income from Delhi and Punjab only."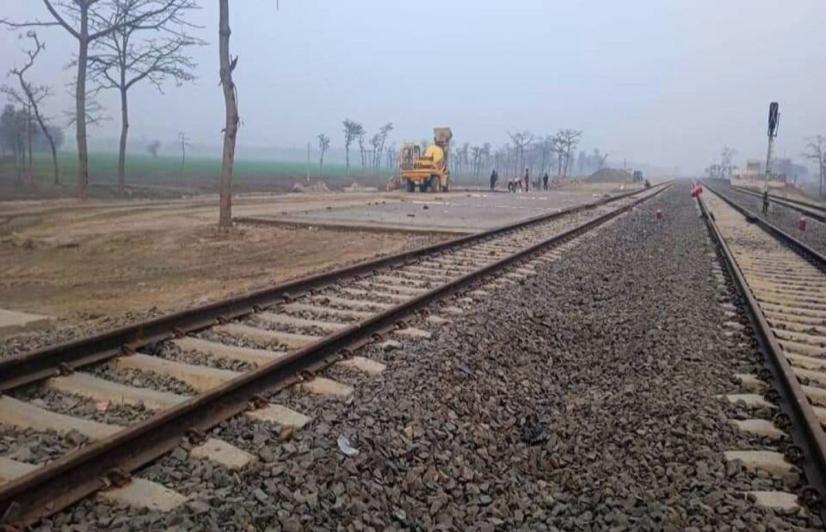 BJP Yuva Morcha district president Prakash Jha defended the road development works, saying it will prove to be a boon for the region. At the same time, he regretted that thousands of bighas of fertile land were being wasted.
Praveen Mandal of Kataia Mahe put forth his demand very clearly. "The government should change the route. The railway line passes north of Supaul-Pipra national highway. If this road was planned south of the highway, farmers of this area would have been spared. They are already affected by the earlier acquisition," he said.
Murmurs of better compensation
According to a social media post from Supaul district administration, a review meeting was held on May 9 under the chairmanship of Bihar Chief Secretary Amir Subhani to discuss how land acquisition was affecting the progress of some railway projects in Bihar. However, there was no word on the farmers' protest over land acquisition for road construction.
Asked how the government would deal with the protest, Supaul District Settlement Officer Bharat Bhushan Prasad told 101Reporters, "I can only talk about the land survey. You have to contact the additional district magistrate to learn more about the protest."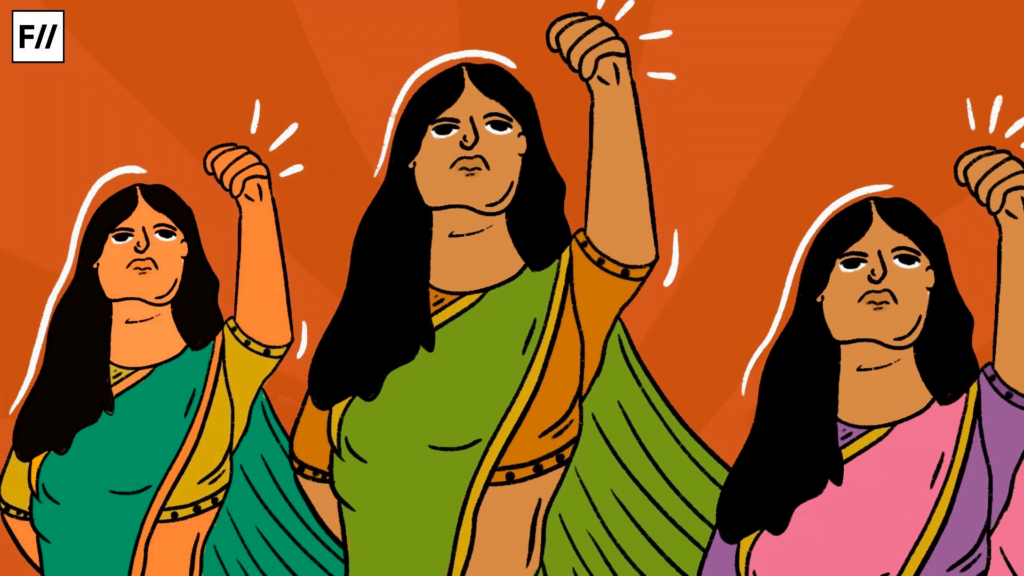 When contacted, ADM Vidhubhushan Chaudhary refused to comment.
Meanwhile, Ravindra Kumar Chawpal, Circle Officer, Pipra block, admitted that the administration was aware of the protests. "That is why there is a talk within the administration about giving more compensation as per the demand of the villagers. As per the government rules, the landowner has to pay four times the price. We are trying to complete the land acquisition as soon as possible, but we cannot tell when it will be completed."
---