Independence Day is traditionally a day of celebration for countries. But for India and Pakistan, remembrance of the events of August 1947 is entangled with the bitter memories of the Partition violence and rioting that followed their Independence Days. 
Pakistan's Independence Day falls on the 14th, a day before India. Despite their histories being so intrinsically linked to one another, the people of the two nations seldom acknowledge or commemorate the others' independence. Pakistani national, Seema Haider's and Indian native Anju's stories however proved to be the exception to this rule. 
On 13th January, Haider hoisted the Tricolour alongside her husband Meena ahead of India's 77th Independence Day, thus becoming a part of the 'Har Ghar Tiranga,' campaign. On the 14th of August, Anju was seen cutting a cake to celebrate Pakistan's independence with her partner Nasrullah and others in a video shared across social media. 
Seema, a 30-year-old mother of four from Sindh got in touch with Sachin Meena online while playing PUB-G with each other in 2019-20. They went on to communicate through WhatsApp and Instagram, eventually falling in love with one another.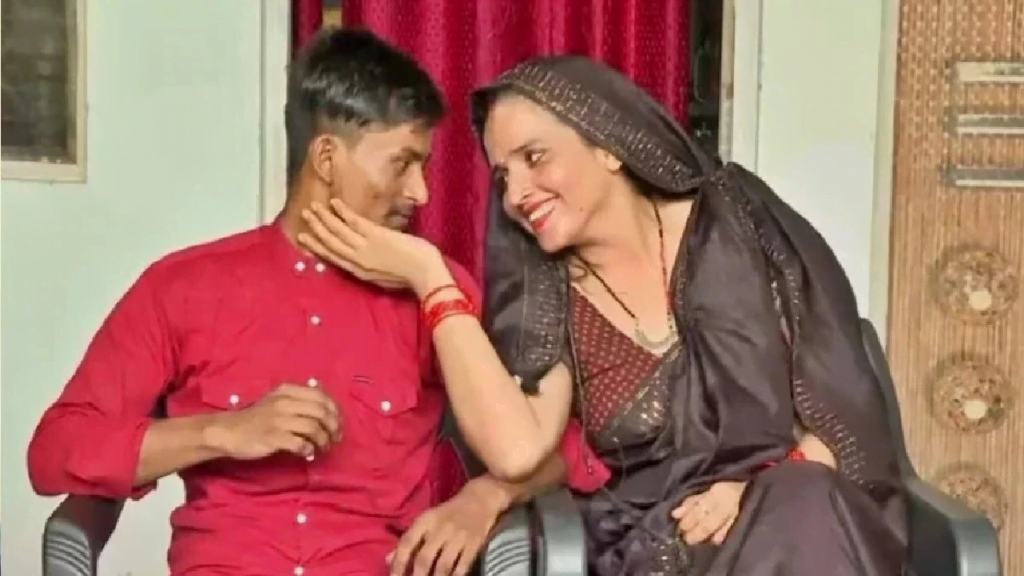 Theirs is an unusual story not only because they were separated by their respective religions and Seema's marital status, but because they also had one of the most highly charged national borders separating them.
On May 13th, Seema, along with her four children, entered India illegally through the open border between India and Nepal. The couple were arrested by the Indian police for Seema's illegal foray across the border before they were granted bail by a court in Uttar Pradesh's Greater Noida where Sachin hails from. Since then Seema has been put through an endless barrage of public threats, social media shaming and censure. 
In Pakistan, the reactions to a Muslim woman's marriage to a Hindu man and subsequent conversion to Hinduism have ranged from angry to aggressively violent. Jamal, who belongs to the same tribe as Seema Haider believes she will no longer be accepted if she were to come back and that she should stay behind in India. Nur Muhammad, the 16-year-old son of the landlord whose house Seema used to rent in Pakistan spoke to PTI about her illegally entering India to be with Sachin: 
"She (Seema) should just send her children back to Pakistan. She can stay there. Now she is no longer even a Muslim." 
An unidentified Urdu-speaking person called the traffic control room of the Mumbai police on 12th July and warned them of a terror attack like 26/11 if Haider did not return to her country immediately.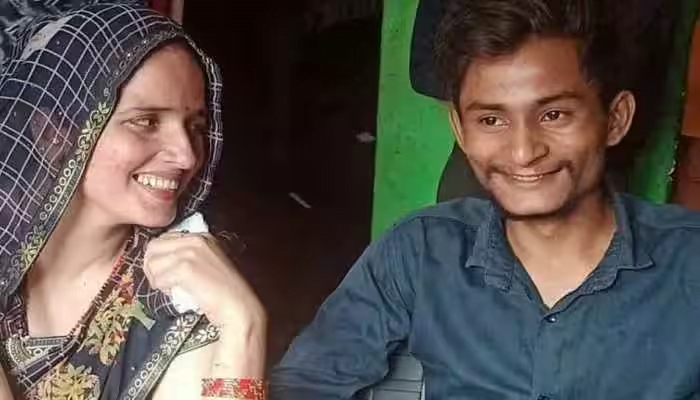 A group of dacoits in the Sindh province of Pakistan, launched an attack on a place of worship built by the local Hindu community days after they had warned that they would retaliate against Seema Haider's actions. The dacoits reportedly vandalised the temple using rocket launchers and also targeted the neighbouring houses opened by the minority community in the Kashmore region of Sindh.
As the rocket launchers used by the dacoits failed to detonate there was no loss of life in the attack. The Human Rights Commission of Pakistan (HRCP) expressed their distress and shock at the targeting of minority places of worship in Sindh through Twitter: 
"HRCP is alarmed by reports of deteriorating law and order in the districts of Kashmore and Ghotki in Sindh, where some 30 members of the Hindu community – including women and children – have allegedly been held hostage by organised criminal gangs."
Meanwhile, in India, her situation has been viewed through a lens of doubt and deceit. Following their bail, Seema, Sachin and his father were further interrogated by the Uttar Pradesh Anti Terrorism squad on matters relating to national security.
According to a senior UP police officer, there had been rumours about Seema being a Pakistani spy, necessitating the interrogation. Seema's assertion that she wanted to be an Indian citizen because she was in love with her husband did not seem a sufficient explanation. 
In a rather shockingly similar turn of events, another woman travelled across the India – Pakistan border for love. This time it was Indian national Anju who left her home in Bhiwandi, Rajasthan to be with her Pakistani partner Nasrullah. Much like Seema and Sachin, Anju and Nasrullah met through Facebook. Like Seema, Anju too was a married woman with two children. 
Unlike Seema however, Anju obtained a visa for her visit to Dir Bala, a remote border town between Afghanistan and Pakistan, where Nasrullah lives. The process of obtaining the visa was long and arduous — Anju reportedly visited the Pakistan Embassy in Delhi several times while Nasrullah frequented the Ministry of Foreign Affairs in Islamabad. This decision, to enter the country legally, surely saved her from much of the public censure and backlash that Seema faced.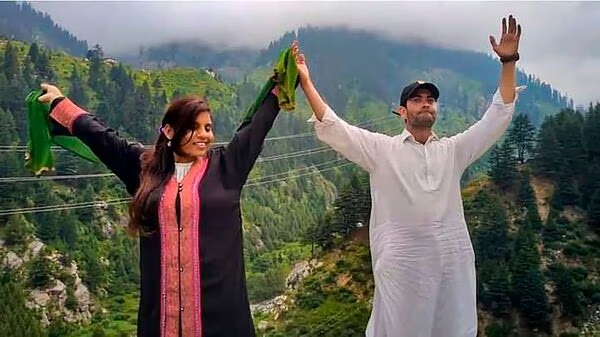 Anju left home on the 20th of July, informing her husband and children that she was taking a short trip to Jaipur. Only on 23 July, when her husband called Anju asking her to return, she revealed to him that she was in Pakistan. Reports say that she has married Nasrullah and changed her name to Fatima. 
The two women's stories echo each other. What might be even more surprising perhaps is the eerily similar reactions that people have had to these stories. Hindutva hardliners in India were as chagrined at Anju's desertion of her life in India for a Muslim Pakistani man as Islamic hardliners from across the border were at Seema Haider's marriage and conversion to Hinduism.
Two countries that never see eye to eye finally agree on something and it just so happens to be that two women must be punished for daring to leave the confines of their house and the lives that they have known in pursuit of the lives that they want.
---