Trigger Warning: Sexual violence and rape
For most informed citizens, the continuing violence in Manipur has been making headlines for the last few months. However, the events only entered mainstream discourse when the internet unearthed a shocking video—the perverse documentation of two women forced to parade naked by an angry mob. The video sparked major controversy online and many took to social media platforms to condemn the incident.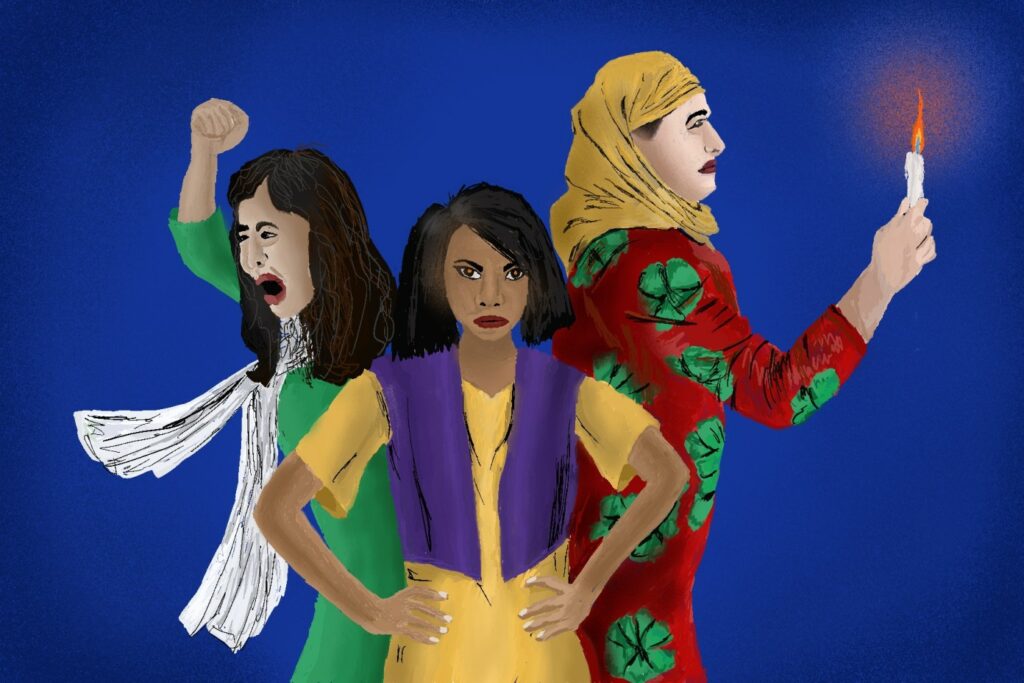 After months of consistent silence on the matter, Indian Prime Minister Narendra Modi briefly addressed the issue, calling the incident 'heinous and highly shameful.' Although the context of the prolonged ethnic violence received no comment, the Prime Minister went on to declare that 'What has happened to the daughters of Manipur can never be forgiven' and that the law of the land shall take due action. Other state officials called this a 'crime against humanity' and promised that the women and sisters of our country would be protected at any cost. However, this incident allegedly dates back to May 4, 2023, after which no arrests were made until the fear of international social censure prompted quicker action.
Sexual violence: A well-sharpened blade 
As jarring as this particular incident has been, instances of sexual violence amidst political unrest are not new. After the horrific events in Bosnia, sexual violence has officially been recognised as an international war crime by the United Nations. Subsequent genocidal violence in Rwanda saw similar patterns of warfare, where women, children, and queer people became easy targets of sexual violence. The large-scale violence elicited international attention, compelling lawmakers to take affirmative action in order to prevent future occurrences of this nature. In one such measure, the Rome Statute of the International Criminal Court, in force since July 2002, declares rape, sexual slavery, forced pregnancies, forced prostitution, enforced sterilisation, and other forms of sexual violence to be a crime against humanity.
Despite these preventive measures, however, sexual violence in situations of conflict remains a brutal reality. Recent reports from the Russia-Ukraine war stand testimony to the fact that more affirmative action is needed to aid the UN's well-intentioned efforts. Law-making and legal resource are only part of the solution because they only hold the power to intervene once the crime has already been committed. This does nothing to revert the significant trauma that victims of sexual violence are forced to live with for the rest of their lives.
India's weaponisation of sexual violence
India, of course, is no stranger to acts of sexual violence committed in the midst of conflict. Recent events in Manipur have opened up a can of worms that has mainly remained unaddressed since the very inception of this country. In 1947, as the inception of independent India was announced, violent communal conflict erupted across the country. The demand for a separate country for Muslims resulted in the historic Partition, dividing the landmass of India into first two, and later three separate countries.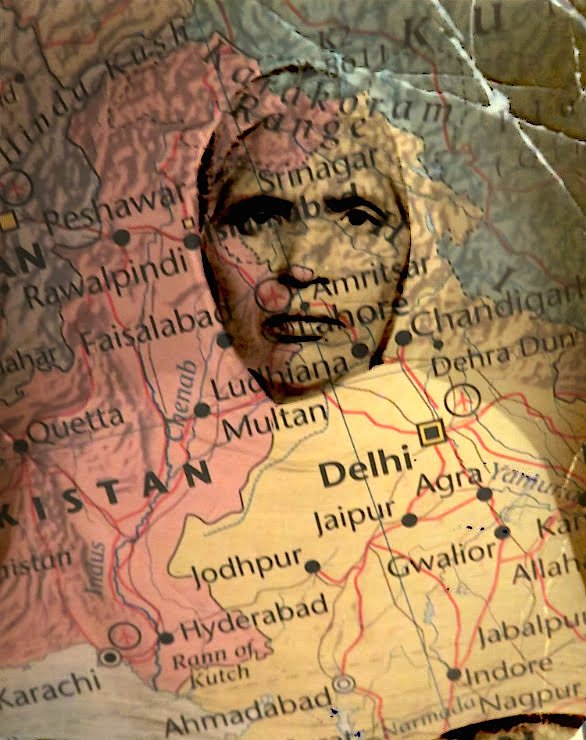 As millions migrated to their new homeland, violent communal riots erupted on either side of the border. Hindus attacked Muslims and Muslims attacked Hindus resulting in thousands of casualties, with no one the victor. In the midst of all this communal unrest, thousands of women were kidnapped, raped, and sexually violated by men either of their own communities or those they deemed the "enemy". Many were forcefully converted and married off to their captors, and others were bound as domestic or sexual slaves, eventually succumbing to a life of torture. 
Once the riots died down and the newly established Government gained control, the Prime Ministers of either country vowed to make efficient recovery efforts. However, nothing significant arose out of these measures, with the India-Pakistan rivalry considerably slowing down the little progress that could be made. Many cite the lack of a functioning and organised governmental body to justify negligence. A nascent nation attaining freedom after 200 years of colonial servitude apparently had far more important matters to deal with than safeguarding its female population, and condemning the violence perpetuated in the wake of nation-building. Once again, women were reduced to mere collateral damage in the political games of men.
However, this is just one example of mass-scale sexual violence as a tool of war. In February 1991, the Indian Army personnel deployed in the Kashmir valley cordoned off two villages in North Kashmir on account of investigating rumours of 'insurgency'. Together with their formidable guns and Government-sanctioned uniforms, men from the Indian Army knocked on almost every door in Kunan and Poshpora, extracting the men of the household to detain them. They then searched the entire house and found nothing questionable. Once this barrier was gotten rid of, these men who claim to 'protect' the citizens of India proceeded to brutally rape the women and children in the house. Not even minors, women with disabilities, or pregnant women were spared extreme physical and mental trauma. Many women claimed that the men reeked of alcohol, many even continued to consume alcohol during this entire ordeal. 
The Army has consistently denied any truth in these testimonials and continues to maintain their innocence. Despite ample evidence presented when the gross violence was reported, the authority of the Army, officially backed by the Government is a strong dissident of justice. The Supreme Court continues to try this case in court. 32 years later, the matter remains unsolved and justice, indeed, remains blind.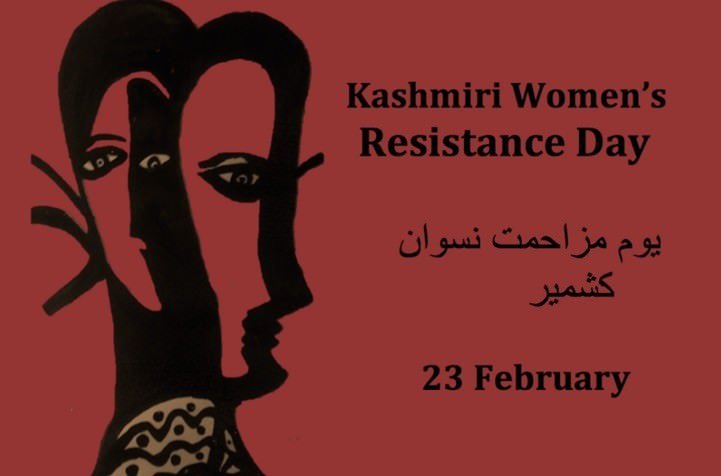 Similar claims were made by the tribal women of Bastar, a region in Chattisgarh. A dense forest region infamous for Maoist activities, the area sees heavy deployment of the Central Reserve Police Force. Many villages have reported that these armed forces storm into these communities on dubious grounds and fire multiple rounds to scare off the men. The women and children left behind are subject to brutal sexual and physical violence, as these Government sanctioned men ransack their houses and consume their rations. In 2016, an interim report by the National Human Rights Commission confirmed at least sixteen women as prima facie victims in Chhattisgarh while many others remain in search of justice. 
Addressing the elephant in the room: Acknowledging sexual violence as a weapon of war
Using sexual violence as a weapon of war points to a more significant systemic issue where women become collateral damage susceptible to the same treatment as one might with an object. Several reports and interviews unveiled that men who commit these atrocious crimes often believe that women can be treated as spoils of war to be used as they please.
Sexual violence against a community, in situations of conflict, becomes a symbolic message. It serves to highlight their powerlessness, where violent, dominant bodies drunk on power can violate those they regard inferior. This is true in cases of genocidal violence, communal tensions, or even Government sanctioned operations in the midst of war.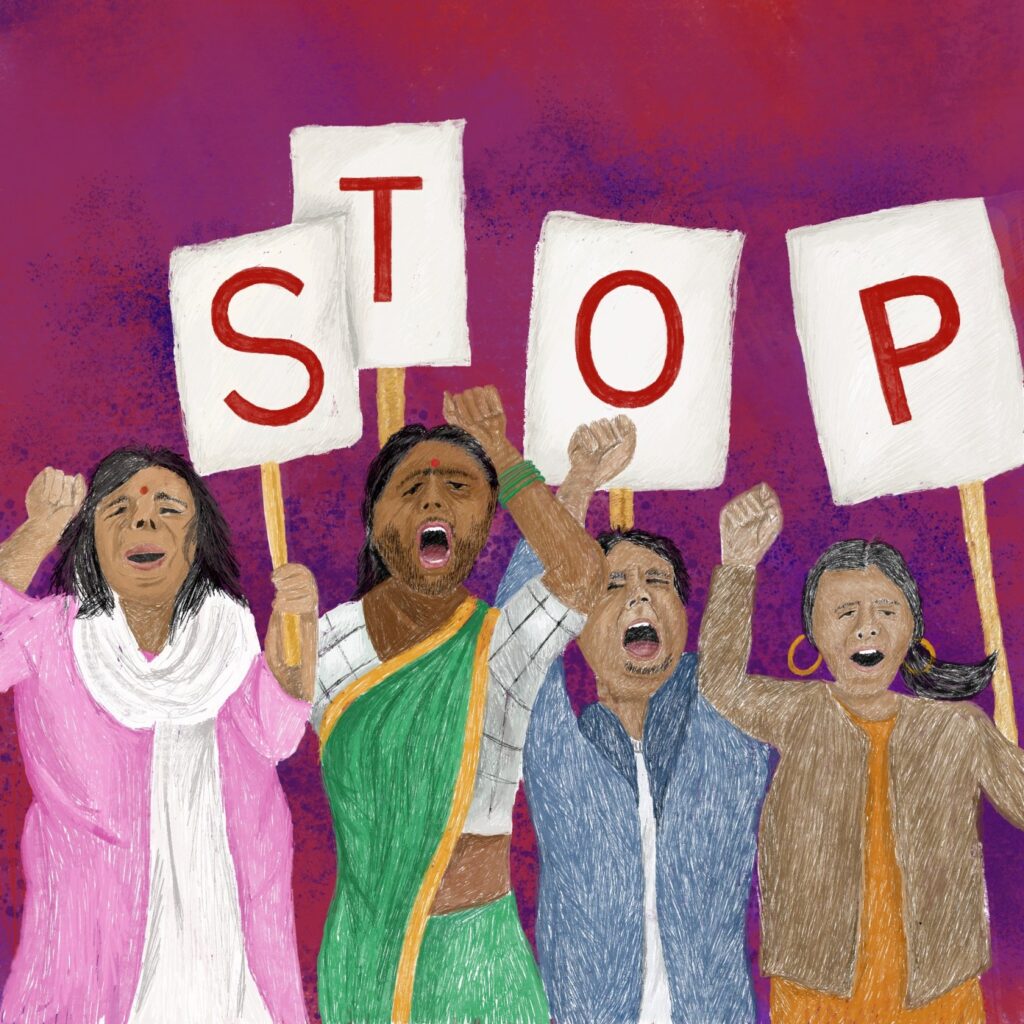 The blatant disregard for human life and the entitlement displayed over women's bodies is indicative of a larger demon that lets society think of women as objects in the first place. Socially built-in power differences condition populations at large to think of women as precious objects to be safeguarded, onto which honour and sanctity are projected. The perpetuation of sexual violence as a tool of war aims to terrorise populations into quietude, and break families and communities to undermine a sense of unity. The sexual violence then becomes a message to the fathers, brothers, and husbands that claim to own these female bodies: that their inferiority makes it so that their 'property' can be desecrated at the will of their superiors. 
War becomes a game of male egos built on the foundation of women as collateral damage, equated to movable property that can be looted and pillaged as deemed fit. The victorious men who come back home receive a hero's welcome and are awarded flowers and medals for their bravery. The women left behind are forced to live with lifelong trauma they did nothing to deserve. 
---