The Union Health Ministry's proactive endeavour to formulate a national menstrual hygiene policy is a commendable step toward making strides in menstrual health and hygiene. The proposed policy not only emphasises on sanitary product accessibility and enhanced sanitation facilities but also prioritises eradicating social taboos and creating a supportive environment for menstruation. However, the success of this initiative hinges on addressing and reforming deep-rooted cultural narratives and societal norms, highlighting the essential participation of men and boys in the discourse.
Understanding menstrual stigma
Menstrual health and hygiene (MHH) is as much a socio-cultural issue as it is a health concern. It is not solely a woman's concern but intricately linked with societal norms and cultural expectations deeply rooted in a patriarchal society like India. The typical social construct gives way to stigmas amd taboos associated with menstruation, and entrenched power dynamics that often marginalise women's voices and compromise their dignity. These gender biases manifest in stark ways.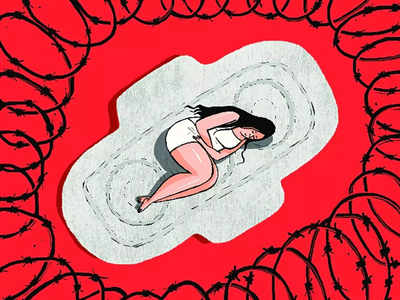 Women are restricted from using 'common' sanitation facilities during menstruation and excluded from taking part in societal, religious, family and even educational activities. The anomaly that a menstruating woman is considered "impure", despite us celebrating goddesses Durga and her various avatars as 'Shakti', is a potent example of such biases.
While such contradictions are often upheld by male-dominated religious leadership, such as priests. A recent example is the Sabarimala Temple, where protesters attacked women and stopped them from entering the temple even after The Supreme Court of India overturned the ban on women of menstruating age to enter the temple.
Men and menstrual activism: it is time to bridge the gap
Understanding menstruation and its relevant aspects is not just about providing access to sanitary products; it is about reshaping cultural and societal norms, and this necessitates involving men in the dialogue. Central to the discourse on menstrual health and hygiene is the undeniable need for the inclusion of men and boys. Their roles are diverse – from fathers and brothers to peers, teachers, and policymakers.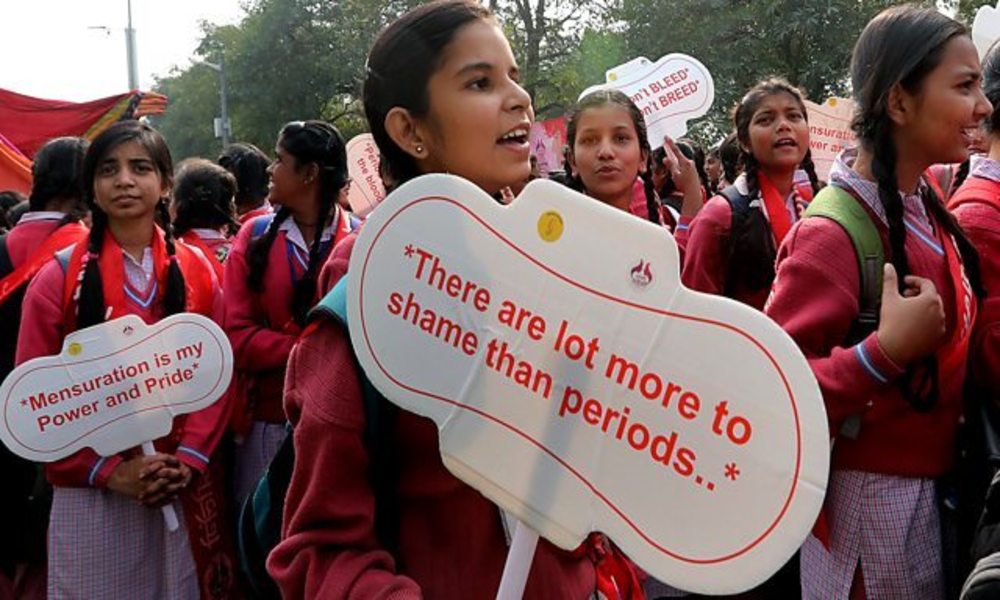 However, multiple studies reveal that men frequently consider menstruation as 'aurato wali bimaari' and remain uninvolved, uninformed, or unsupportive about menstruation-related needs. Men being not privy to feminine processes further compromises women's well-being and isolates them with their problems leading to menstrual inequity.
Research highlights that the callous attitudes towards menstruators are associated with the endorsement of sexist ideologies, underscoring beliefs about female inferiority. The patriarchal structures are also reflected and strengthened by menstrual ideologies. For example, research reports that even after the availability of latrines at home, women and girls are not able to practice their menstrual hygiene, the drain that leads out the washed blood is not covered, and the drain flows out from the courtyard where men sit who might see it. 
Boys, from a young age, have been found to use menstruation as a tool for asserting dominance. Young boys often tease and ridicule their female peers about menstruation. In schools, the fear of being ridiculed by male peers stands out as one of the primary menstruation-related challenges faced by girls. This not only impedes their education but also adversely affects their self-esteem. A study reports, 40 per cent of girls aged between 15 to 19 years cited at least one attitude and perception-related reason for dropping out of school.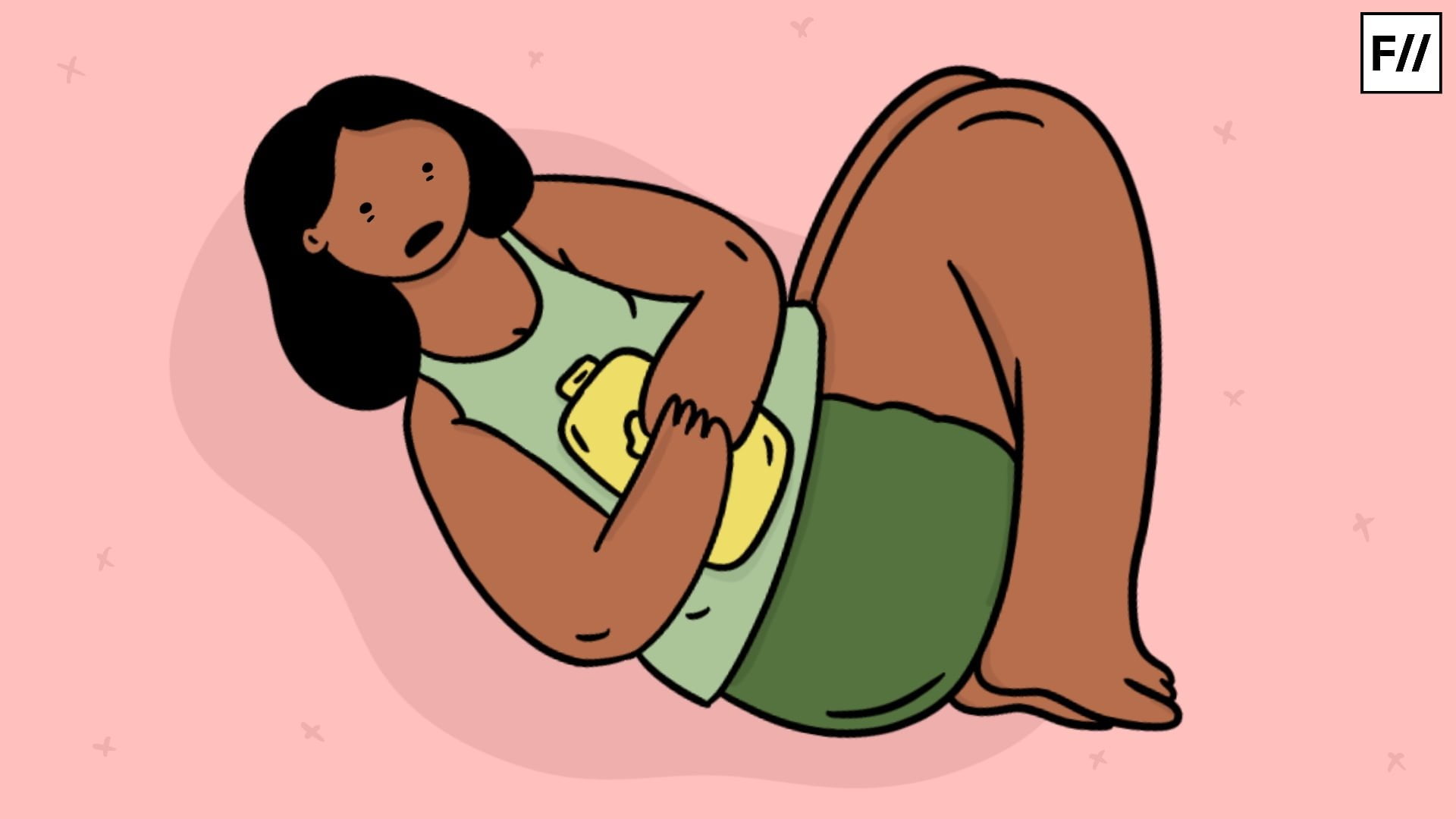 Moreover, most men are unaware of Pre-Menstrual Syndrome (PMS), a group of physical and emotional symptoms that some women experience in the days leading up to menstruation. Stereotypes, such as men's misguided notions about PMS, often misconstrue it as an excuse employed by women to evade tasks or rationalise emotional responses. 
Perpetuating patriarchy through apathy towards menstrual discourses
Unfortunately, men and boys often have limited exposure to accurate knowledge about menstruation. Many receive information from sexual and romantic partners or peers. This limited knowledge among men and boys, also leads to the endorsement of prevalent myths and cultural restrictions placed upon menstruating individuals, which also perpetuates distorted gendered relationships in society. 
Moreover, in many Indian households, the primary decision-makers are men. From deciding on the family budget to influencing cultural practices, men often wield power over the allocation of resources. Men often dominate decisions surrounding women's needs, from sanitation facilities to access to menstrual products.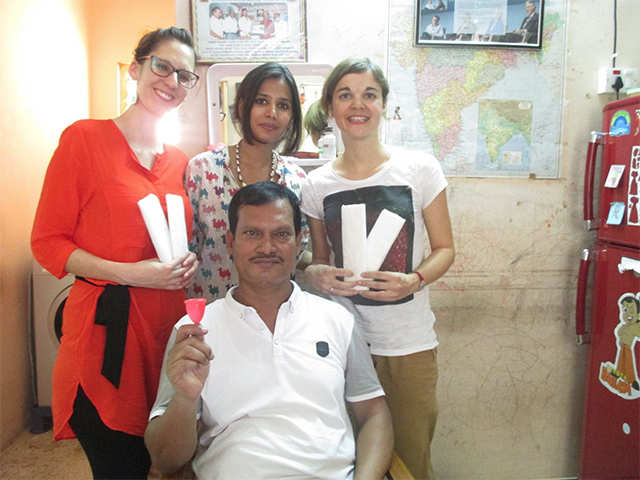 It is often because of the stigma around menstruation, men are unaware of the menstrual products females in their family use. An utmost need calls for their acceptance, awareness and sensitisation to end period poverty in India. The role of parents, peers, schools, and media in shaping men's perceptions around menstruation can be instrumental in fostering, understanding and challenging age-old prejudices. 
Why we must empathise on  the "men" in "menstruation" 
The involvement of men and boys can be a boon and challenge around emerging menstrual narratives. The potential is vast, yet, the prevalent mindset that discourages discussing menstruation with men is a barrier that must be tackled. For example, I being a male researcher working on menstrual health and hygiene, was frequently interrogated on how being a man, I am researching on 'aurato wala topic'. 
In conclusion, the national menstrual hygiene policy is a progressive move, but its real success will be gauged by how inclusive it is. It's time we equip men with the right knowledge, debunk myths, and create an informed society where menstrual hygiene is not just a women's issue but a societal one.
---