"Poetry is a political act because it involves telling the truth," I thought of Omprakash Valmiki as soon as I read this statement by June Jordan. He powerfully imbued the soul of social reality into Hindi literature's poems. His poetry has had such an influence that they are still read, performed, and recited in this country's Parliament.
Valmiki Saheb made society aware of the conditions of Dalit people and their lives through his art of story writing and poetry, which is why his place in Dalit Hindi literature is quite celebrated, although most of the readers will be more familiar with his autobiography, Jhoothan. 
In Maharashtra, his words took the shape of poems
Born on 30 June 1950 in Muzaffarnagar, Uttar Pradesh, Omprakash's writings got the edge in Maharashtra. Poet Loknath Yashwant says, "Omprakash Valmiki was shaped by Maharashtra and its Ambedkar-Dalit politics. In Uttar Pradesh, he was exposed to traditional narrative epics such as the Ramayana and the Mahabharata. These were only Rama and Krishna and the Hindu gods. It was in Maharashtra itself that he understood the importance of Babasaheb Ambedkar, the contribution of the Dalit Panther Movement and the tradition of Dalit autobiographies in Marathi."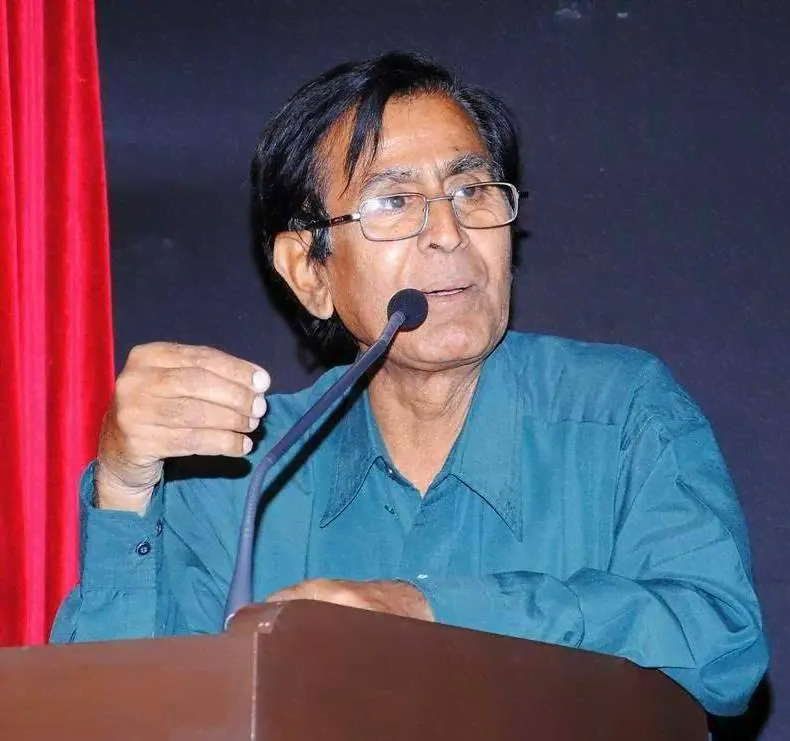 It cannot be refuted that Omprakash Valmiki was a stone that dropped from a mountain and fell into a river in Uttar Pradesh, Maharashtra came along with it, and when this stone reached the shore, it was turned into a shining marble. I had read Omprakash Valmiki's first poem, "Thakur Ka Kuan," and after reading it, I saw that Valmiki Sahab had presented the full core of the philosophy of exploitation in a few lines, which would have taken thousands of pages in a book. "Sadiyon Ka Santap," (1989), "Bas! Bahut Ho Chuka," (1997), and "Ab Aur Nahi," (2009) are his three poetry books.
Omprakash Valmiki's literature has strengthened the Dalit movement in the North, his poems have become companions of the struggle and life of the Dalit people. 
Omprakash Valmiki's 'Thakur ka Kuan' is a story of have-nots
James Edwards, a student of Hindi studying in Australia, writes about the poem Thakur Ka Kuan, "Valmiki has very skillfully described the drudgery of daily rural life from the Dalit perspective. And he has done so without using a single verb."
The poem Thakur Ka Kuan narrates the relationship of exploitation between an exploiter (upper caste) and the exploited (Dalit). The power dynamics between them are such that in the end the exploited is left with nothing to call his own. He has no source, no capital to call his own.
 There is one such poem of Valmiki saab titled "Tab tum kya karoge?"
 "yadi tumhen, 
dhakelakar gaanv se baahar kar diya jae 
paanee tak na lene diya jae kuen se 
dutakaara-phatakaara jae 
chilachilaatee dupahar mein 
kaha jae todane ko patthar 
kaam ke badale 
diya jae khaane ko joothan 
tab tum kya karoge,"
Making a poem questionable, yet preserving its poetry, Omprakash Valmiki has done such a feat in literature, although only the people of the community can imagine how much pain he must have gone through while writing this. 
Poems about the people who are far more humane than others 
"Ve bhookhe hain 
par aadmi ka maans nahin khaate 
pyaase hain 
par lahoo nahin peete 
nange hain 
par doosaron ko nanga nahin karte 
unke sir par 
chhat nahin hai 
par doosaron ke liye 
chhat banaate hain,"
Omprakash Valmiki was very familiar with the hunger of the Dalit community because he had lived with this hunger. Despite this, people in the community never became violent towards anyone. The Musahars of Bihar were forced to eat rats but they did not hurt any savarna for a better life. Although tolerating injustice is not the only way, even during the rebellion, Dalits have not hurt any savarna.
Baba Saheb had laid the foundation of non-violent movements which the Dalits of this country have not forgotten to date. A lot has been written on the poverty of Dalits but Valmiki Saab wrote about their virtues, this poem is an introduction to the fact that the Dalits who are considered 'dirty,' are far more humane than other beings because even in the most difficult circumstances, they never resort to violence by losing their humanity.
Dalit Poetry is the way to seek justice
Killing of Dalit children, sexual exploitation of Dalit women, and burning of Dalit settlements are so common in this country that no one faces a wrinkle. The increasing cases of atrocities against Dalits—with a total of 33,655 cases in 2012, 39,408 cases in 2013, and 47,064 cases in 2014—show that India does not treat people more than a large section of its population well. 
Despite this, the savarnas argue that Dalits should fight on an equal footing with them, and the use of reservation by Dalits is their weakness and injustice to the so-called upper castes. Every poem of Valmiki Saheb raises questions on social injustice and the most important thing is that these poems put the exploiter's human existence in the dock.  Be it showing the plight of Dalits killed for rotis through the poem titled "mutthi bhar chawal," or talking about the uprooting of caste through the poem "wah din kab aaega."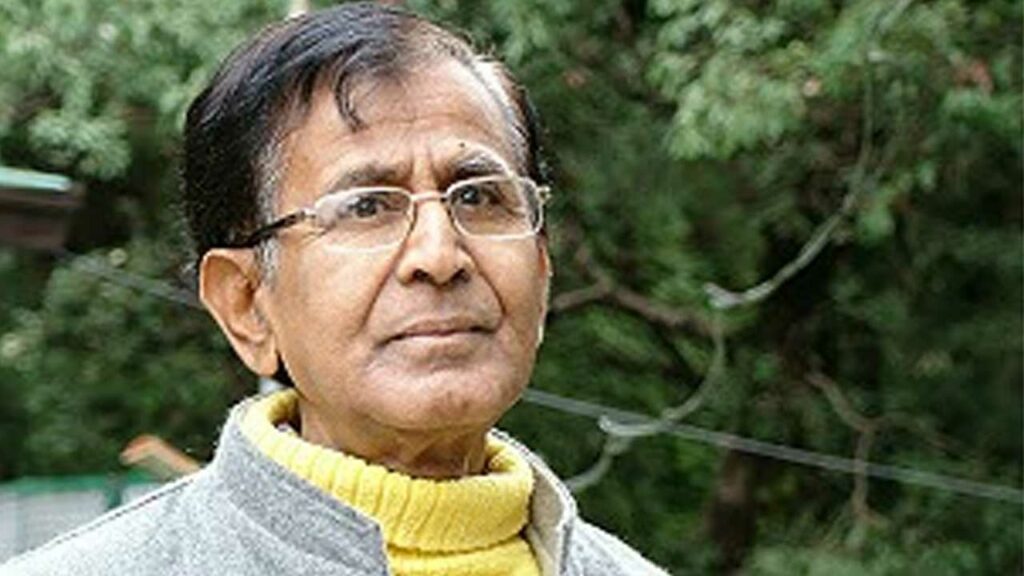 Omprakash Valmiki's poems advocate the revival of the dignity of Dalits and the struggle for it. The language of the poems is not complicated, it is not difficult, it is simple and yet it is impressive. This language style differentiates the poetry of Dalit literature from the savarna caste literature.
Marathi Dalit writer Sharankumar Limbale, says in the context of literature, "Idea of Dalit consciousness is also defined in the way that such a consciousness is educative in nature since it makes the  Dalits aware of what they went through in their lives. It is remarkable that a  Dalit writes out of social responsibility. It is often to teach, enlighten, or even wake up the less privileged  Dalits who do not know how to manifest their lives in writing. A  significant thing here is the language used by the Dalits for articulating their thought. We see the style to be so different when compared with the mainstream writings."
Dalit poetry is a genre of responsibility, it cannot be written only for self-pleasure, it is written to create a collective consciousness, to destroy the savarna monopoly on language and most importantly, it is written against injustice. In this context it would be correct to express that poetry is a sociological reality. It has an institutionalised place within society, plays an important role in everyday social interaction, and promises very real consequences as a site for imagining and interpreting alternative social constellations. 
Valmiki Saheb's poems are poems of consciousness which will continue to exist for years and will continue to be sung from the streets to the Parliament in times of injustice.
---