Aachaar & Co is a coming-of-age comedy-drama film directed by Sindhu Sreenivasa Murthy. Apart from being one of those films that make your parents nostalgic, it also brings with itself elements of feminism that are so subtle to the point of even normalising those feministic elements.
Aachaar & Co also aptly caters to the target audience of not only people who grew up in the 60s but also of people who want to vicariously live the 60s through the film, making it a film for all ages. 
What makes Achaar & Co so unique?
Achaar & Co revisits Bengaluru of the 1960s and sneak peeks into a typical Kannada household of the 60s. Apart from the lively setup, it also presents what difficulties a family of 10 kids face as life progresses. Right from how a family handles the death of the breadwinner to women taking up responsibilities, to wives supporting husbands with their passion, and even normalising divorce.
At the very least it is a depiction as to how the sustenance of an Indian family is not dependent on a woman being subservient. Although it is not the purpose/ultimate plot of the film, it's these elements that are being normalised and bring one of the widest grins on my face.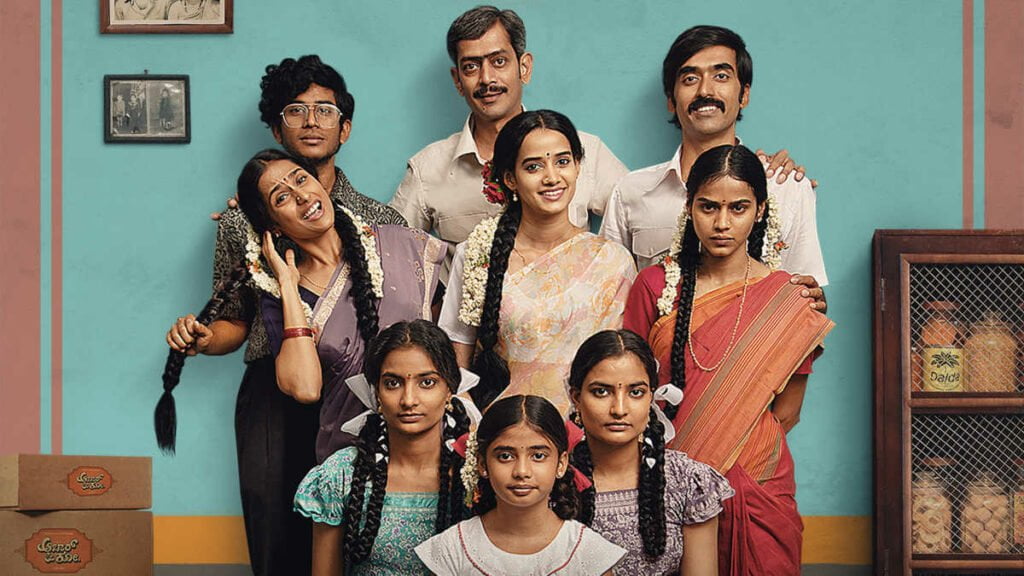 Aachaar & Co mainly traces the gradual growth of Suma, from a woman whose only life goal was to get married to a man and move to London, to end it with her starting her own company of pickle. From a tween metamorphosing into a woman in her late twenties charge of the entire house.
Characterisation of women
The majority of the roles in Aachaar & Co are taken up by the female cast. Kausalya, who is the mother, is the invisible support of the family. Although she is entirely dependent on her children for her care and sustenance, she supports her children, husband and others in whatever decision they take. 
Suma is an uncompromising woman in all endeavours be it wanting to get married and settle in London, or getting snacks from the almirah, she is persistent in everything. As the film progresses, one can easily trace Suma growing out of the tween girl who daydreams all day to a person who takes up responsibility at home. She is fearless and helps others to raise their voices too.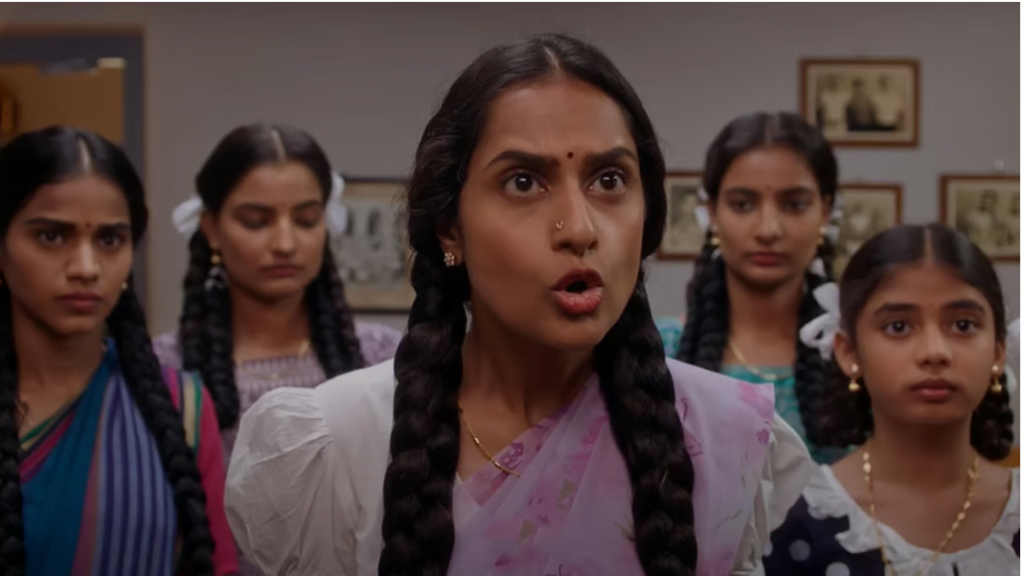 When she finds out her sister is facing domestic violence at home, she makes it a point to get her separated from the relationship. She does not mind voicing this in front of everyone and does not think it to be airing your dirty laundry in public. 
Suma as she grows realises that marrying a husband is not the only goal of her life. In fact, after one point in her life, she doesn't even think of marrying. She does not let her lack of education get in the way of her life. Right from trying odd jobs like a saleswoman, she finally settles down to start her own business of pickles, which takes off quickly. As she had always planned, she takes a trip to London with her own money, realising that it does not take a marriage and a man to pursue dreams.
This is the moment in Aachaar & Co where every member of the audience would feel joy and epiphany. It is true that the audience also acknowledged the growth of Suma and saw that even she alone could pursue her dreams. It is that little nudge that everyone needs to realise their entire potential.
The rest of the women in the family after the demise of their father and eldest brother with no bread earner left in the family decide to go for jobs, based on their education breaking stereotypes. In many instances in the film, there are places where society looks down and taunts the Aachaar family for sending their girls to work, the stereotype being that women of culture are not supposed to work and earn.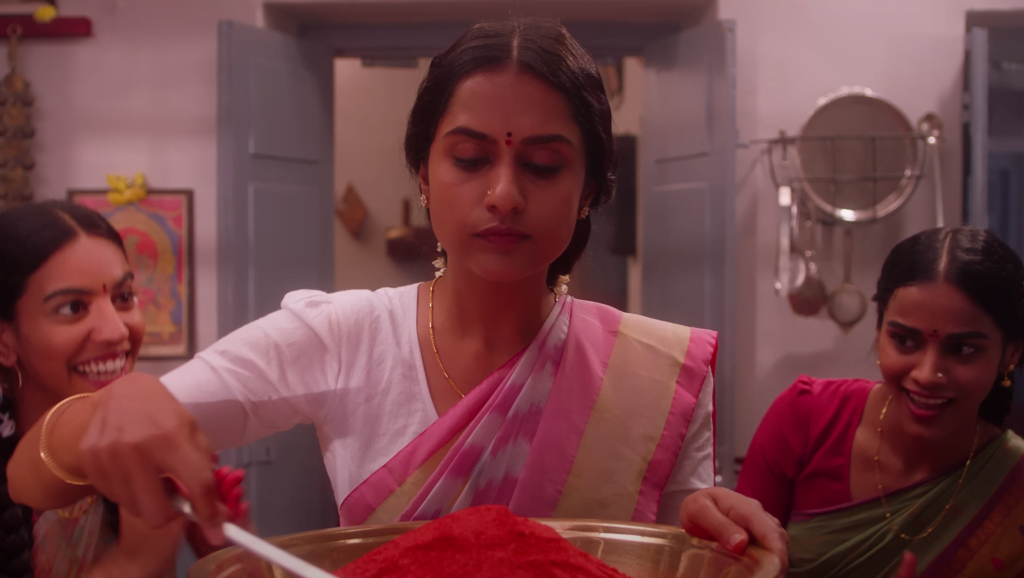 All the women who come to the house, including Jaggu's wife prove to be way beyond society's frameworks. Jaggu and his wife get married despite his wife being tall. She also supports him in his acting journey, while she earns for the family.
Over and above, when one thinks of a 60s orthodox family one comes across it to be a conservative household built on the supervision of women. But Aachaar & Co, in a way, redefines it for its viewers, by fresh and captivating storytelling. 
What can the industry learn from this?
The best part of Aachaar & Co is that it is written by the protagonist herself! For an industry that has been mostly dominated by male directors going for all-macho films, Achaar and Co gives the audience a real breather that everyone needs. The goal of the whole film is not to prove a point of feminism, it could be as simple as a woman standing up for another woman, calling out domestic violence, marriage not being the goal for a woman and that her entire identity and goal of her life need not be to find a man etc.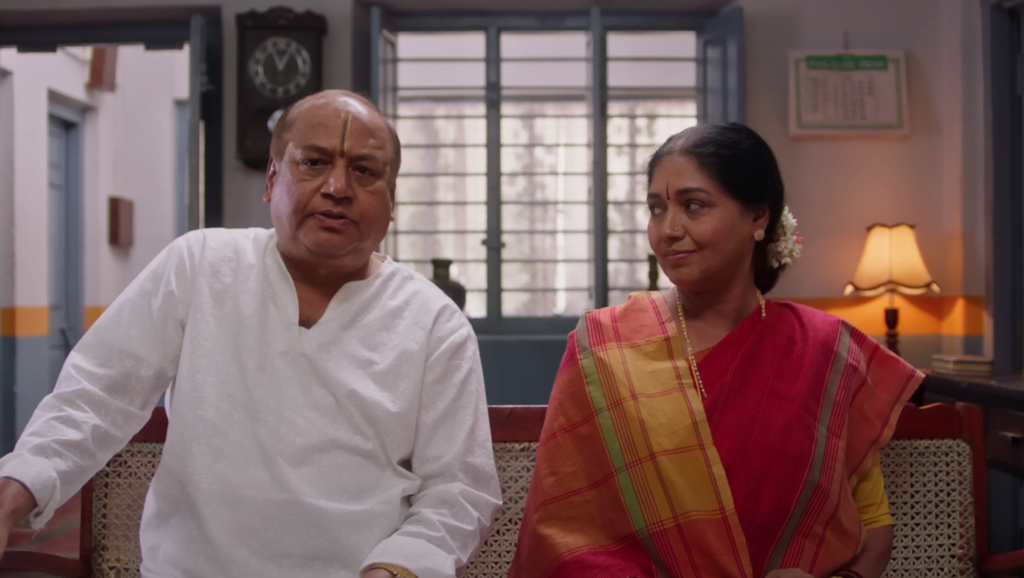 The film succinctly enraptures these elements in the 1960s household of Mr Aachaar. These are the things that everyone subtly observes and appreciates rather than elements that are highlighted. Bringing these elements subtly in fact normalises them to be a part of the everyday life of the people.
Aachaar & Co especially targets the audience who have grown up in the 1960s. Telling them that yes, it is okay to stand up for yourself and others. It is that generation which ought to be told the most, and what better way than to add it in a film that is specially catered to them
---