Media plays a huge role in shaping one's perception and behaviour, and hence, life as well. For a long time now, the Indian entertainment industry has been catering only to its cis-het male audience. All Indians can recollect how films were in the 80s, 90s, and 2000s, and we would all remember something like this: roles that women played and play.
In both Indian society and Indian entertainment, the role of "ma" is particularly important. The mother here, as we all know, is a docile, homely, traditional woman, and if she is given any space at all, it is most likely because she is not just any mother, but the mother of the lead actor, a cis-het male.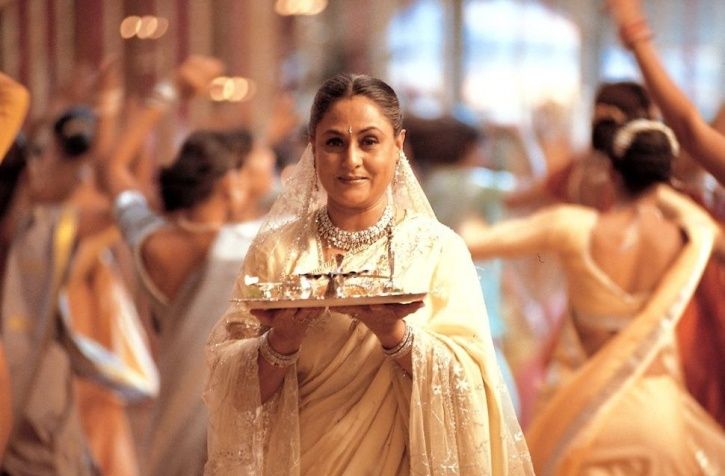 How is a hero "heroic," without beautiful women desperately wanting him? Again, the most common female role is a woman who ticks all the boxes for men's definition of conventional beauty standards, a woman who is not very short but also never taller than the male lead, and her age at best should be somewhere in the 20s, unlike the case with men, who can play the roles of heroes because, for men, age is never a factor. This role is also often similar to the "white blonde," stereotype: the woman is beautiful but unintelligent.
Having at least one character like this to reveal her skin as much as the filmmakers would demand, as much as the egos and desires of the male audience would desperately want is mandatory for any story in any genre in Indian cinema. Whether the hero would treat her like the love of his life or like an affair depends on the storyteller's mood.
The sister role. Again, another woman who is naïve, helpless, and needs the hero to protect her from the evil male gaze: what the character described gets is not the "evil" male gaze but the "acceptable" male gaze. If you are an Indian, you know the difference between acceptable perversion and unacceptable perversion.
The "item song," dancer. Just another unnecessary part of a story, but one that men seem to enjoy and love. This is the character who is fine with being hyper-sexualised by men and being sexualised by our hero and his friends is like icing on the cake.
Women have rarely been given powerful roles and/or lead roles that do not abide to patriarchy. Female characters who do not abide to patriarchy have been shamed to teach women in the audience lessons on how to behave.
With the rise in increasing awareness about gender inequity and its consequences, and women reaching great heights in so many different fields, including global politics, sports, and STEM domains, one would expect some changes in the entertainment industry, too.
Yes, in recent times, there have been some films and series that focus more on important subjects like domestic violence, queer relationships, sexuality, women's leadership, and such. But are these small numbers enough to help bring about big changes in terms of women's empowerment, dismantling the patriarchy, and helping women reclaim their rights in the Indian entertainment industry?
The data collection and O Womaniya! Report
O Womaniya is an annual report on women's representation in Indian entertainment, presented by Amazon Prime Video and produced by Film Companion, with the entire research work being done by Ormax Media. 
According to sources from Ormax Media, the analysis was done in three parts: content, marketing, and corporate, studying the space and power women are given in this industry in 3 different dimensions.
This year's O Womaniya report was based on a study conducted on 156 top-delivering properties, of which 62 are theatrical films, 38 are streaming films, and 56 are streaming series. To assess which ones are "top-delivering properties," concerning theatrical films, box office numbers were taken into account, and for streaming films and streaming series, Ormax media have used their parameters that reveal how well a property performs.
Under "streaming films," and "streaming series," films and series from all OTT platforms such as Netflix and Prime Video, except for those on YouTube were included in this year's report. Films that were released in theatres and then became available on OTT were excluded as well. 
Some of the major findings
The Bechdel test, which is a measurement of the representation of women in film and other fiction is calculated based on whether a work features at least two (preferably named) female characters having a conversation about something other than a man, shows that the percentage of properties passing the test has reduced from 55 per cent in 2021 to 47 per cent in 2022.
12 per cent fewer theatrical films and 6 per cent fewer streaming films have passed the Bechdel test in 2022 vs. 2021. For streaming series, the figure remains the same at 55 per cent.
In terms of the Bechdel test, there is no increase in any dimension. This means that a vast number of films and series don't have stories where female characters are given enough importance to even have their conversations on subjects that do not involve men. This is an important and interesting measure, and these results tell us that films and series have become more male-focused in this period.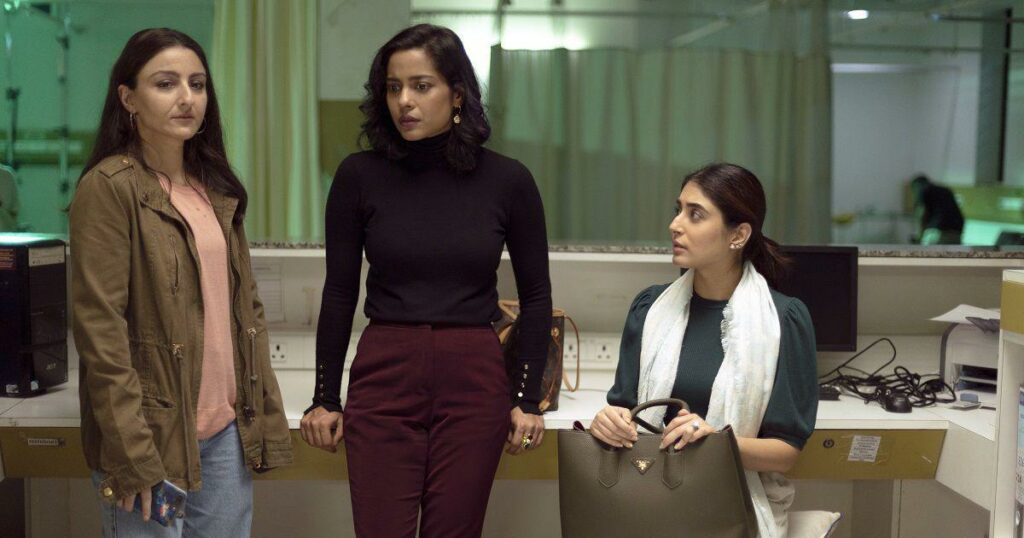 Another test called "The Trailer Talk Time Test," a test created by the O Womaniya team which assesses the speaking time allotted to men and women in trailers of films was also used. This shows that for every second a woman may speak in a trailer, men speak for 2.7 seconds.
While there is an increase from 18 per cent to 21 per cent and an increase from 28 per cent to 33 per cent in female trailer talk time among theatrical films and streaming films, for streaming series, unfortunately, there is a decrease of 2 per cent from 32 per cent to 30 per cent when comparing 2021 figures and 2022 figures.
Trailers are mostly used as official promotional content that sets expectations among the audience to give them an idea of what they can look forward to. If women do not have enough talk time in this space, does that mean that more producers believe that to sell content and get the attention of viewers, men must be allowed to speak more? This could be yet another way of normalising patriarchy, the control that men have, revealing to us either a hidden, strong bias or a conscious belief that men get to do the talking and women must belong on the listening side at best.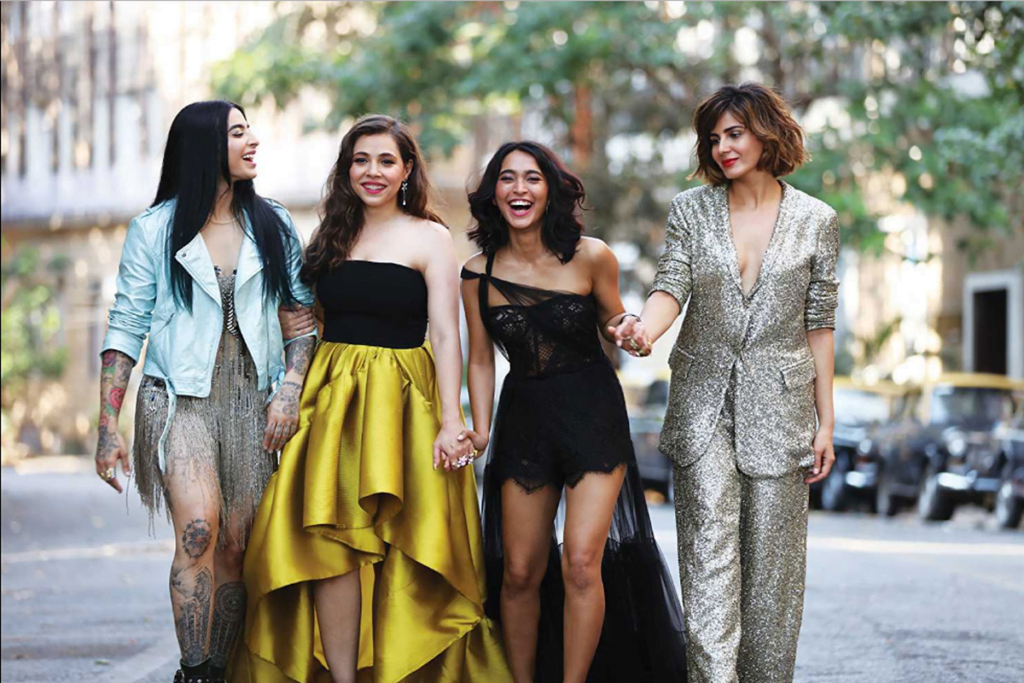 Some works, though seem to have performed well across different metrics like the Bechdel Test and the Trailer Talk Time Test. These include the series Guilty Minds, Hush Hush, and Four More Shots Please! Season 3. 
Another fact we can see is that in general, series seem to be performing better on many parameters compared to films.
The power (or lack of power) women have off-screen
Next, to understand how much power women in different sectors of the entertainment industry have, the percentage of women playing HOD roles was studied. In production design, the number has decreased from 24 per cent to 23 per cent. In writing, the number remains the same 3 per cent In direction, cinematography, and editing, the numbers have increased from 4 per cent to 7 per cent, from 3 per cent to 5 per cent, and from 8 per cent to 10 per cent respectively. In theatrical films, the number remains the same 3per cent. In streaming series and streaming films, there were marginal rises of 1 per cent and 4 per cent respectively.
In terms of women's representation among HODs in different languages, in Hindi, it remains the same 17 per cent compared to last year, but in Tamil, Malayalam, Telugu and Kannada, it has gone from 1 per cent to 6 per cent, 0 per cent to 4 per cent, 5 per cent to 7 per cent, and 0 per cent to 4 per cent.
Among other languages, the value has increased from 0 per cent to 10 per cent. Also, the number of women in senior leadership roles in the top 25 entertainment companies has increased from 10 per cent to 13 per cent. This study shows the reality of 135 director/CXO positions.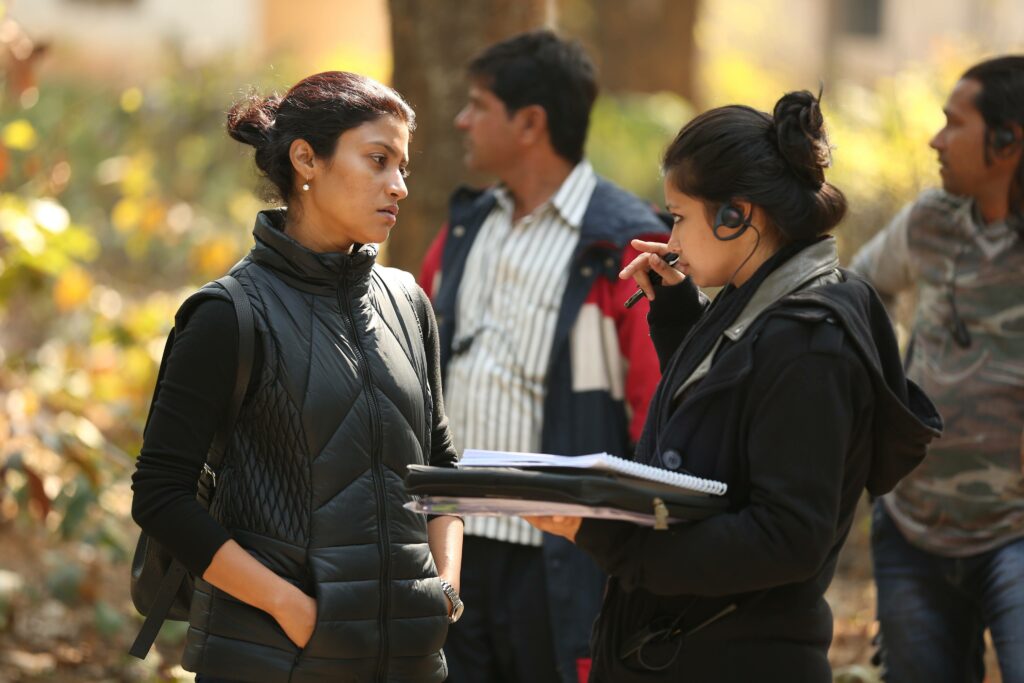 As we all can see, these are such small numbers. These figures clearly show that cis-het men continue to hold power and are seemingly unwilling to share power with women in the Indian entertainment industry. This shows that the industry is heavily skewed towards men being in charge of things and that women rarely get the opportunity to make decisions.
If cis-het men in the industry cannot accept that women must have their share of decision-making power, too, if they can't work under female bosses, how little progress we have achieved? It makes one wonder how hard it must be for a deserving woman to get opportunities to show her skills, to earn what she deserves.
Access to corporate policies was also assessed in this study. This assessment includes a Gender and Diversity policy, an Equal Pay policy, a Policy of proactive recruitment of women in leadership positions, Gender-sensitive recruitment and retention policies, a Policy on flexible working options, maternal benefits, and childcare, and an Anti-sexual harassment policy. The findings reveal that "Access to Gender & diversity and Equal pay policies in the public domain has increased in 2023, highlighting the stronger commitment of companies to efforts in this direction. However, no parameter has still crossed the 60% mark, which indicates that there is some distance still to be covered."
It is shocking that access and commitment to policy on proactive recruitment of women in leadership positions and anti-sexual harassment policy have reduced by 4 per cent each. This means that on the corporate front in the entertainment domain, women's safety and ensuring that women also get to be in leadership roles are not considered seriously. That raises serious concerns. After the spike of the MeToo movement, one would expect that women's safety would be taken seriously by educated people, but these figures show that that is not the case after all.
From the O Womaniya! 2023 Roundtable, at least 22 of them, including 15 male and 13 female writers, directors, producers, founders, partners and filmmakers have pledged to consciously take measures to promote gender diversity in their works. It is encouraging to know that these many people have openly stepped forward and made these promises.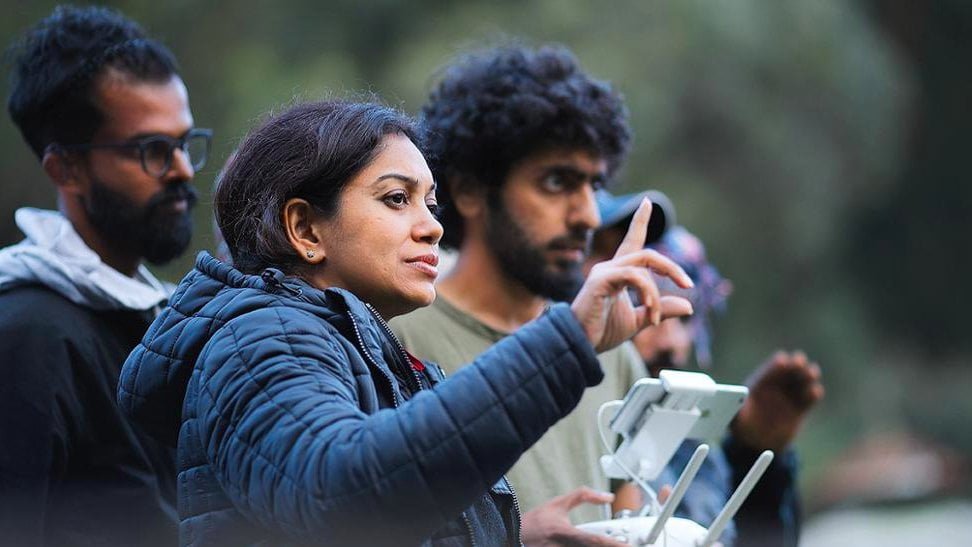 Overall, what we can conclude from the analysis is that even if welcome changes have happened, the changes in percentages between the years 2021 and 2022 reveal only a small degree of improvement. Regarding the same, Sunitha Rangaswami says, "I can barely keep my impatience in check, wanting much more than that which emerges in the report."
It is important to note that the entire study is done based on categorising people into two genders: male and female, which is unfair to those who don't identify with either of these gender identities. While it is certainly important that cishet male domination and the patriarchy must end and that women must also be given equal opportunities in all sectors, to achieve gender equity, we must also learn to let go of the gender-binary norms and be accepting and respectful of people who fall in the queer spectrum as well. 
---