Srinagar: Established by Khawaja Ghulam Mohammad Bhat, the father of Noor Mohammad in 1890, in a time when there was no print, electronic media, cultural academy or universities and literacy rates were low in the valley, the almost 133 years old publishing house under the name of Ghulam Mohd Noor Mohd Tajraan e Kutub came into existence.
Situated in the bustling Shaher-e-Khaas, Mahraj Gunj, [Downtown Srinagar], opposite to the 605 years old Budshah Tomb, this place has been a treasure trove of books, manuscripts, and cultural artefacts, as this place is the oldest publishing house of valley.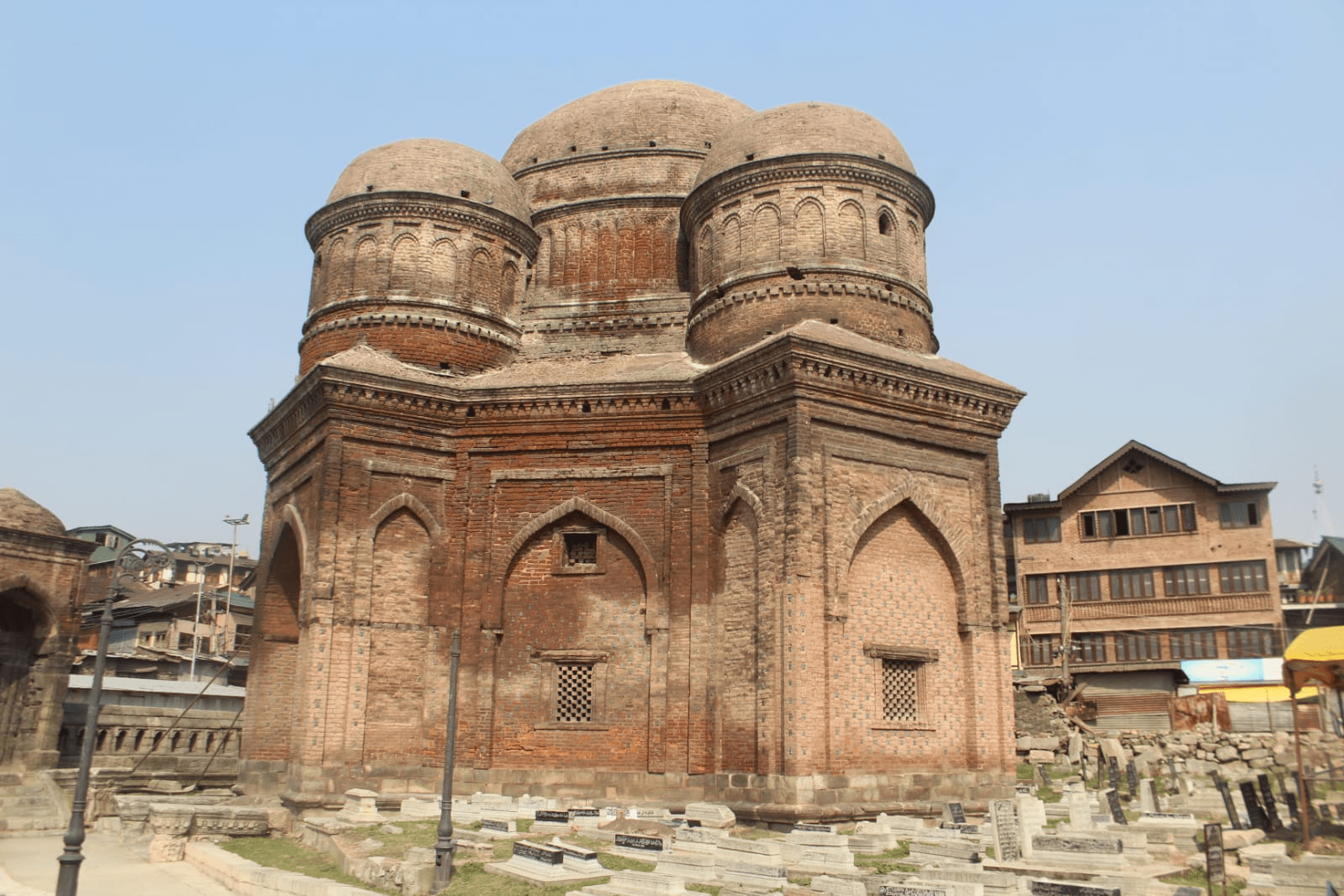 Rocking on his chair, busy selling stationery items, is the youngest son of Noor Mohammad, Mohammad Iqbal. Eager to share his father's legacy and contribution towards Kashmiri literature and culture, he told Feminism in India that he has been managing this publishing house since the last 40-years. However, after the death of his father this legendary publishing house has turned into a bookshop only.
'My father, Noor Mohammad, the son of Ghulam Mohammad has played an important role in preserving the history of Jammu and Kashmir, as he had visited different villages, and travelled to collect the old Kashmiri historical manuscripts, transformed them and framed them as different books,' he said. 'Noor Sahib also used to visit Lahore, Lucknow and used to print the books and other manuscripts there and then distribute it to people, and it's a tale of pre-partition of India. Besides this, historians, poets and novelists have visited this historical publishing house, which is in today's time is a book shop.'
'The famous personalities who came here are; 'Peer Aziz Ullah Haqank, Meerak Shah Kashani, Ahad Zargar, Samad Meer, including other famous poets of 20th century, namely: Deena Nath Nadim, Pitambar Naath Darfani, Rahman Rahi, Gulam Nabi Firaq, Akhtar Mohideen, Professor Mohideen Hajini, Gulam Nabi Khayal, Abudl Ahad Aazad, Hafeezullah Jalandari, Mubrak Shahi Fitrat, Shamas Deeni Pandani, among other,' he said.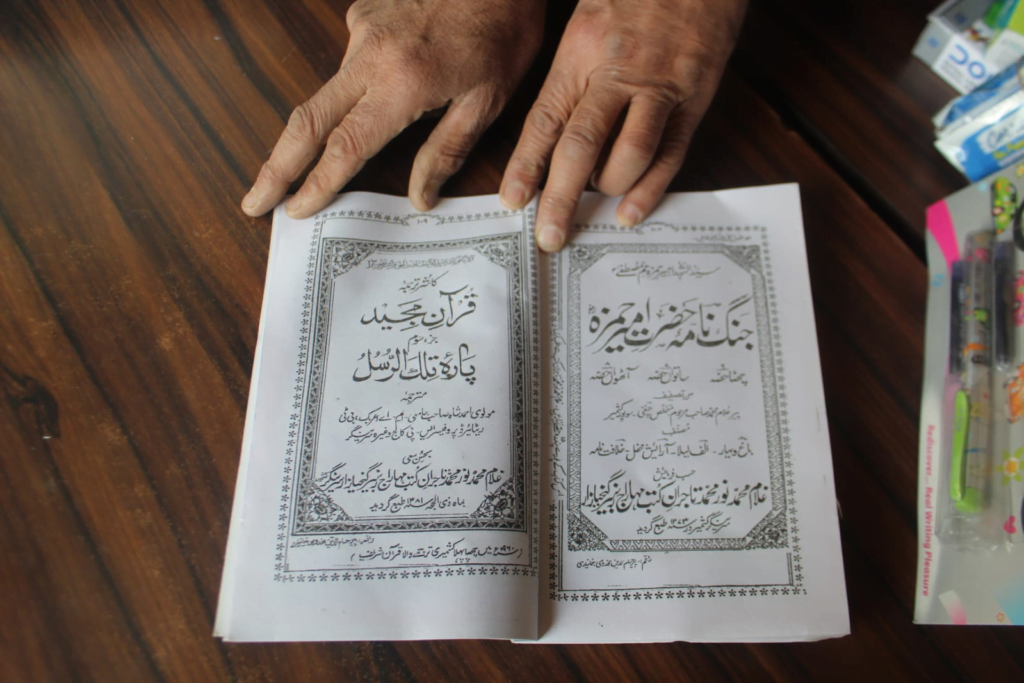 He continued, sharing how 'the first novel written by famous writer Akhtar Mohideen, named as Sath Sangar, was also printed by my father Noor Mohammad, and the first poem by famous Kashmiri poet and Sufi personality Ahad Zargar, was also published by my father.' 'In addition to this' , he added, 'my father has also printer the early works of Peerzada Ghulam Ahmad, popularly known as 'Mehajoor' in our own printing press, as this place has a historic touch. Mejahoor has himself visited the shop to meet and interact with my father.'
'My father Noor Mohammad is also the first publisher who has published the Quran Kareem, Ramayana, Seerat-Un-Nabi (SAW) and other important manuscripts in Kashmiri language for the first time.' Mohammad Iqbal, Noor Mohammad's son told FII. 'In addition, the works of famous and important poets and religious scholars of Kashmir like Hazrati Sheikh Ul Aalam (RA), Lal Ded, Earni Maal, Habba Khatoon, Prakash Bhat, Sheikh Yaqoobi Sarfi, Khawja Habbibullah Nawshari, Shamas Faqeer, Nayam Saeb, Wahab Khar, Souchi Kraal, Ahmad Saabi Batwari, Rahim Sobi Soupori, Asad Mir, among other personalities were publishedby us. Their work was first collected and then printed by my father Noor Mohammad.' Works of poets like Peer Aziz Ullah Haqani, Wali Ullah Matoo, Maqbook Shah Kralwear, Ahamutallah HI Haqbari, Abdul Ahad Nazim among others were also published at this historic publishing house.
Mohammad Iqbal continues to share how hstoric manuscripts like Tareekh-E-Hasan which were in a terrible condition initially were collected by Noor Mohammad, translated into Urdu and then published for the first time in Kashmir. 'We have also published the Waqaat-E-Kashmir of Khajwa Mohammad Aazam Darmari. Also the famous and religious Virdul Muredeen of Hazrati Baba Dawoodi Khaki, written on Hazrat Sultan UL Arefeen (RA), was also published by my father Noor Mohammad. My father has collected and then published almost thousands of books and he is the first publisher of Kashmir, who has published 250 books in Kashmiri language in the era, when there was no print, electronic media or any internet.'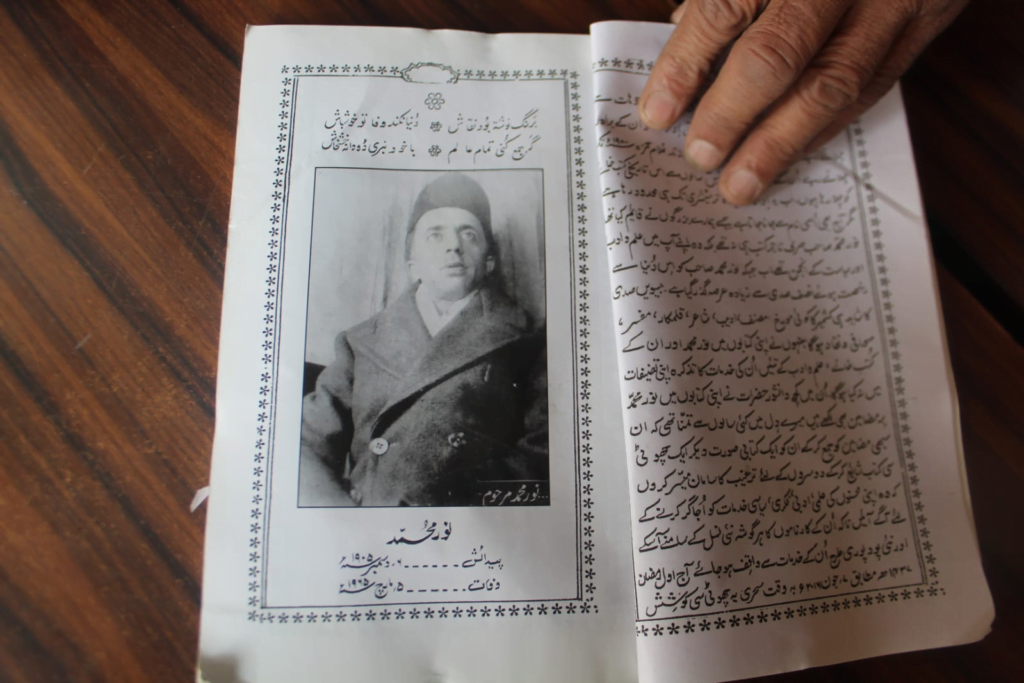 This historical publishing house under Noor Mohammad Sahib's guidance and blessings has seen more than 133 years. Referring to the benefits that the readers get from this publication, Mohammad Iqbal told FII that at a time when there was not much literacy and economic balance in Kashmir, and it was difficult for a writer or a poet to publish their book. It was again Noor Mohammad, who collected and then published their work on his own income without taking any fees from them. He then distributed them to various poets, columnists, activists and other famous personalities, as well as common people. He further added that the famous personality Rahman Rahi has personally told him that it was Noor Mohammad who had given the former books to read, which boosted Rahi's interest towards literature.
Recalling the recent death of the famous writer, poet and columnist Gulam Nabi Khayal, Mohammad Iqbal, told FII that his first book titled Loluk Partava, was also published by Noor Mohammad. He also added that this historical publishing house, now a book shop, has been mentioned in almost every important and historical book by famous poets and columnist of the valley. They have also discussed about his father in their books. 'During that time when Muhammad Din Fauq, was writing his book, 'Tareekh E Aqwam E Kashmir, he always used to visit here to meet my father as he had a deep knowledge and a keen eye for the history of Kashmir' he told FII.
In addition to this, when GMD Sofi, a famous writer of Kashmir was writing his book The History Of Kashmir, he used to meet Mohammad Iqbal's father and discuss about the past incidents in history. Mohammad Iqbal added, 'After my father's death, this historical publishing suffered a lot following which it became an book shop. I am now handling stationary items here.'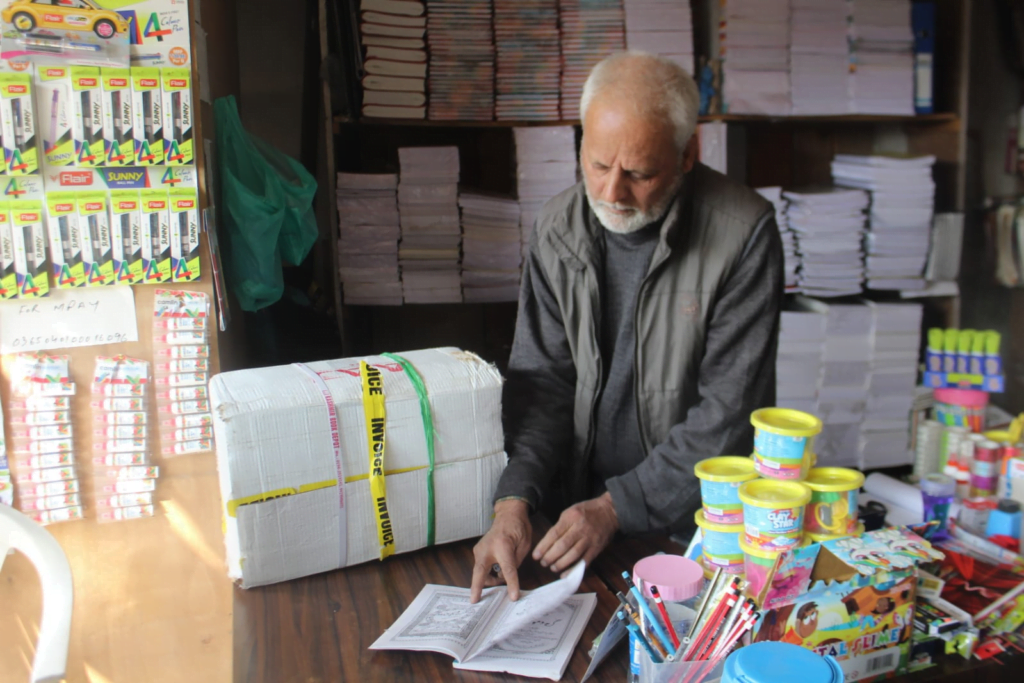 'My father was the first to introduce the Printing Press to Kashmir in the year 1956. At that time, all the newspapers, magazines and other manuscript used to get printed in our press, which was named as Kohinoor Press and Noor Mohammedi Press' says, Mohammad Iqbal, 'The literature of Kashmir which was written in 20th century was also introduced by my father Noor Mohammad in Kashmir, and he gave a major boost to the book reading culture in Kashmir. But that too is now lost here among people as we are focused towards Kindle and E-Books.'
It is worth mentioning that, during the time of Forties, a historic delegation from Persia currently (Iran) has visited the valley, as they had to write and gain knowledge about Kashmir. The administration of that time introduced them to Noor Mohammad in order to let them know about the culture and the history of Kashmir. 'They were amazed by my father's knowledge. Inspite of being a 10th pass, he knew multplei languages, including Hindi, Urdu, Kashmiri, Persian among others, and he interacted with the delegation on his own without using a translator. He told them the history of Kashmir, from the 'Chaq Dynasty' to the invasion of the Mughals and from the Sikh rule to the complete history of the Partition of 1947.' Mohammad Iqbal told FII.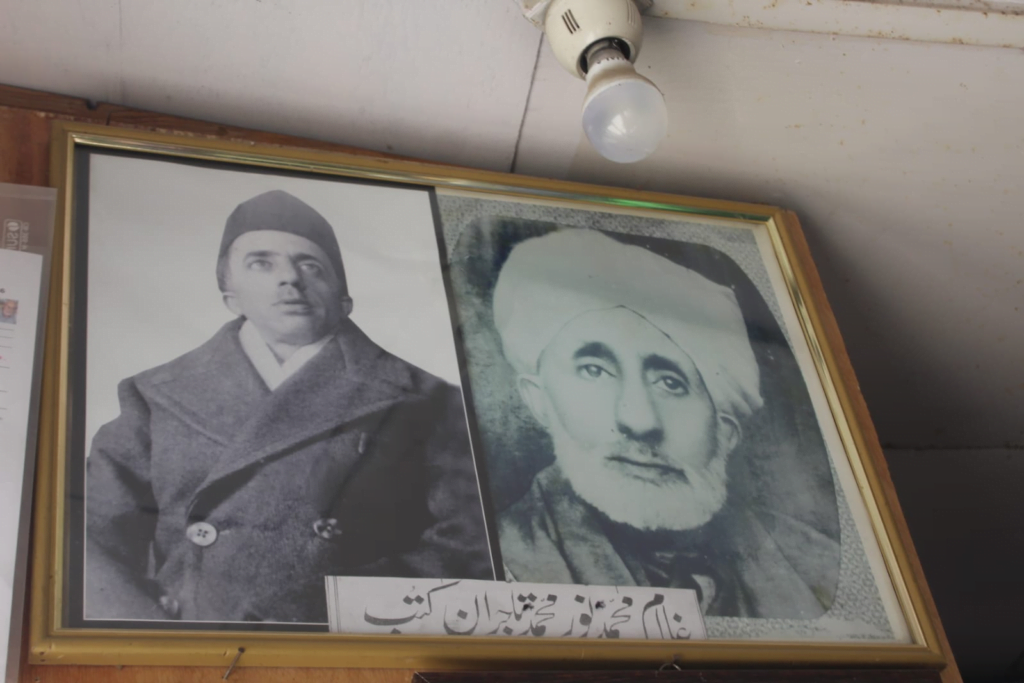 'My father had also opened a reading room on the top of this shop in the 1940s where all the prestigious and important personalities including famous scholars and poets used to visit to read book and gain knowledge from my father' says Mohammad Iqbal. Noor Mohammad has himself written two books titled as Tarania Kashmir and Tareeqi Kashmir which were published in the sixties (1960). Noor Mohammad has also been titled as the 'Nawal Kishore of Kashmir' by the famous poet of Kashmir, Rahman Rahi.
---