In the heart of Sopore, in the quaint village of Amargarh, resides a remarkable woman whose selflessness and innate skills have brought solace to countless families over the past five decades. Hajrah Begum, a 70-year-old Dai (midwife) affectionately known as the "Dai of Amargarh," began her journey as a midwife 50 years ago, a path she inherited from her mother and grandmother.
Despite receiving education up to the 10th standard only, she became a beacon of hope and comfort for the people of her community. Currently employed as a helper in the municipality, she has dedicated her life to assisting pregnant women during childbirth, having performed over a thousand normal deliveries.
What sets Hajrah apart is her unique gift of intuition, honed over years of experience. Without any formal training, she can discern a woman's pregnancy simply by touching her hand. This extraordinary ability has made her a trusted figure not only in Amargarh but also among people from neighbouring states of Kashmir who seek her assistance.
In a conversation with FII, Hajrah modestly shared, 'I learned the art of midwifery from my mother and grandmother. It's a tradition passed down through generations. Helping women deliver their babies is a calling for me, and I find immense joy in it.'
Hajara further says, 'During the last stage of my mother's life, she implored me to make a solemn promise: to carry forth the tradition of aiding in childbirth, a legacy that has been passed down through generations. As her final wish, she entrusted me with the responsibility to ensure that this invaluable tradition endures, urging me to pass the torch on to the next generation.'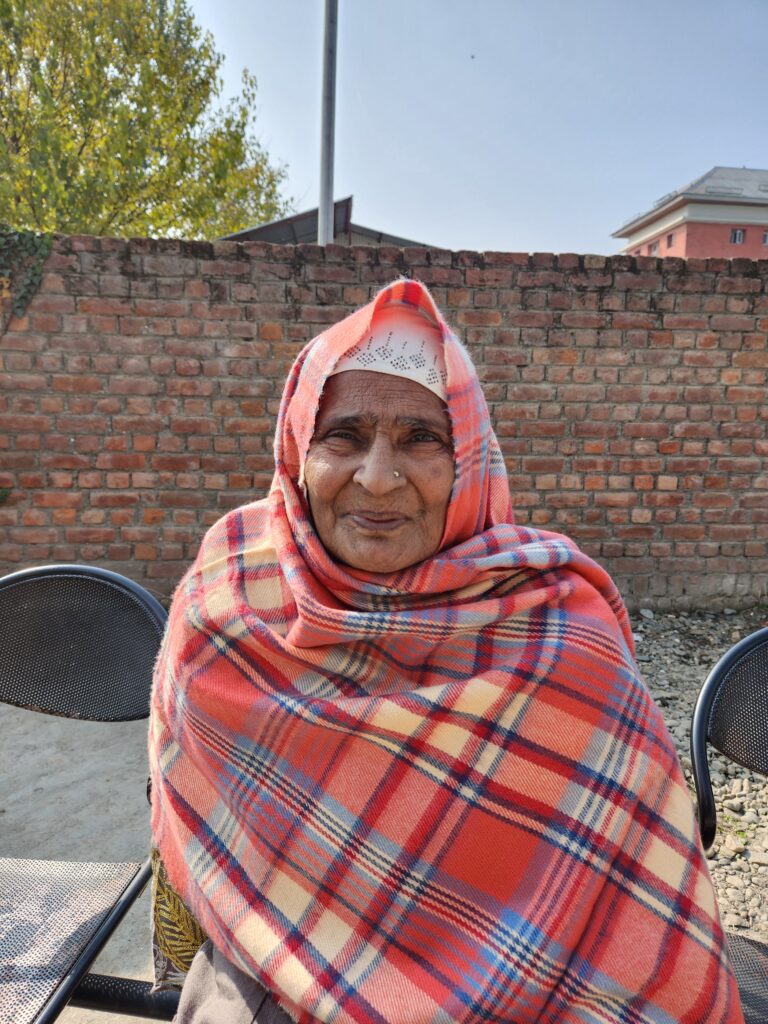 Hajrah's reputation as a skilled midwife has spread far and wide, attracting pregnant women from all walks of life. Despite her lack of formal training, her intuitive touch and deep understanding of the birthing process have garnered her immense respect and admiration in the community. Many pregnant women consider themselves fortunate to have Hajrah by their side during this pivotal moment in their lives. 
Despite the modern trend of opting for hospital deliveries, Hajrah remains a steadfast advocate for normal delivery. 'I have helped my daughters-in-law deliver healthy children at home with normal delivery,' she proudly stated. 'People today fear the natural process of childbirth and prefer hospitals, but I believe in the strength of women and the beauty of a natural delivery.'
Hajrah's dedication to promoting natural childbirth extends beyond her own family. She actively educates women in her community about the benefits and empowerment that come with embracing the natural process of giving birth. Her unwavering support and knowledge have made her an invaluable resource for pregnant women seeking a more holistic approach to childbirth.
One of her grateful neighbours, Saleema Bano, attested to Hajrah's exceptional skills, saying, 'She is a gifted person, always available for help. With her assistance, I gave birth to three healthy children through normal delivery. What she does is beyond just delivering babies; she brings a sense of warmth and assurance to the entire process, making it a truly empowering experience for pregnant women.'
Remarkably, Hajrah provides her services without seeking any financial compensation. Her dedication to the well-being of pregnant women and infants is fueled solely by her compassion and sense of duty to the community. She believes that every pregnant woman deserves the best care possible, regardless of their financial situation.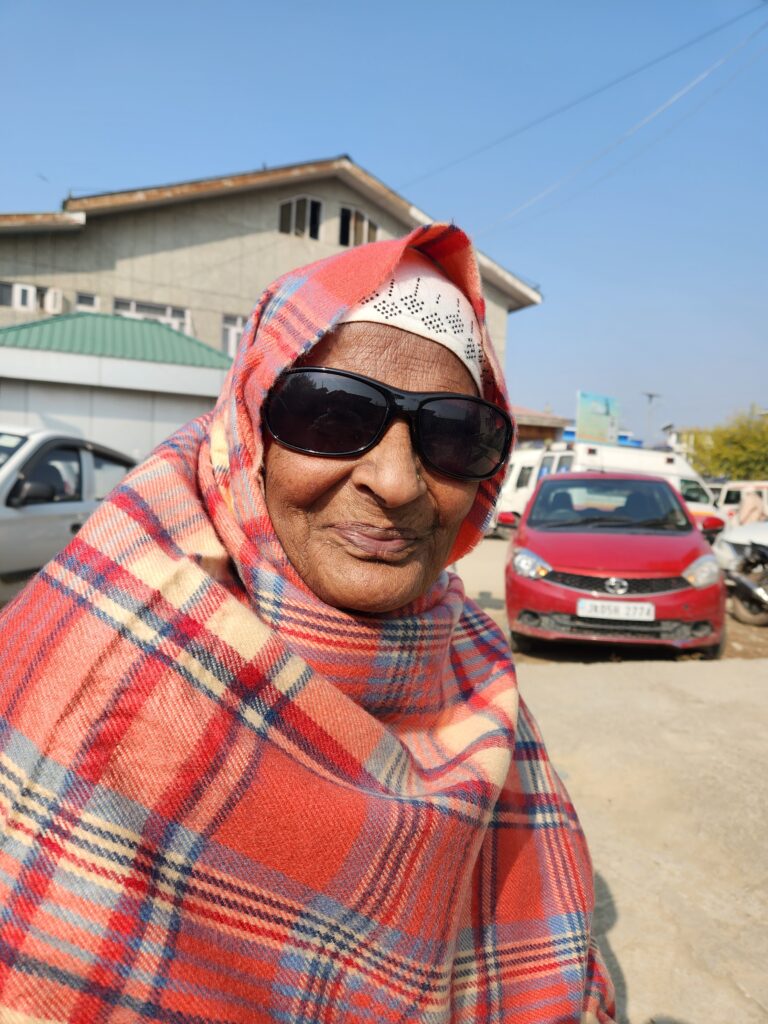 By offering her services free of charge, Hajrah ensures that no pregnant woman is left without the support and guidance they need during this special time. Her selflessness and commitment to making a difference in the lives of others truly set her apart as a remarkable individual in the field of maternal care. In a world where healthcare services often come at a price, Hajrah's altruism stands as a shining example of community spirit.
In Sopore, a town steeped in tradition, it has been quietly delivering life and hope for decades. Another 64-year-old Magle is a resilient woman with an extraordinary tale of dedication, compassion, and resilience.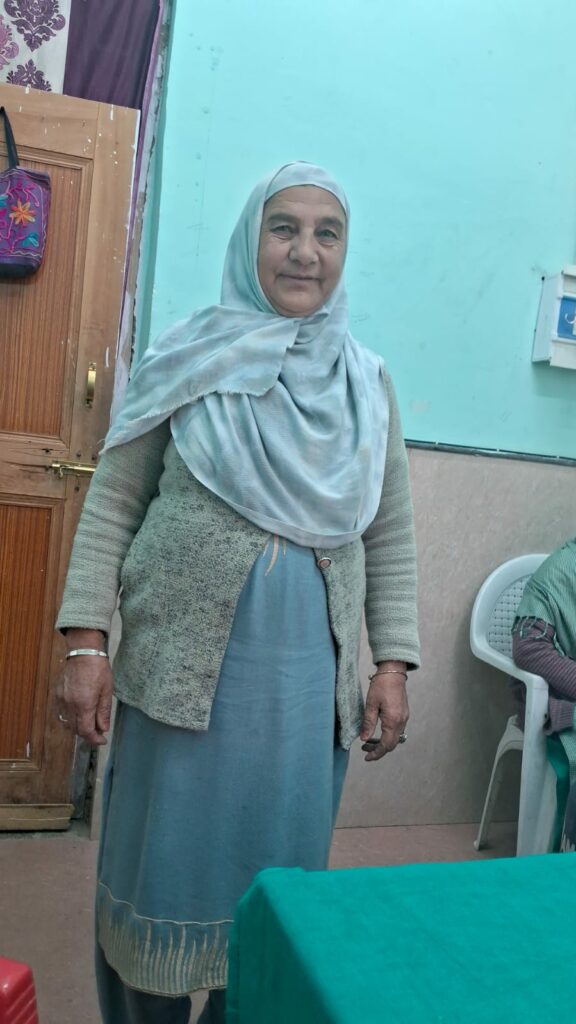 Her journey into the world of childbirth began at an age she can't quite recall. She reminisces, 'I used to go with my mother and help her with deliveries. It was through those experiences that I learned the art of bringing new life into the world.' Since then, Magle has been an integral part of the community, an unassuming beacon of support during the most crucial moments of life.
During the challenging times of the COVID-19 pandemic, when hospitals were overwhelmed with patients, Magle fearlessly stepped forward to continue her work in far-flung areas where medical facilities were scarce.
'At that time, hospitals were occupied by COVID patients, and I felt a responsibility to help those who couldn't reach the hospitals,' Magle explains. Despite working as a cleaner in a hospital herself, she donned the hat of a deliverer, bringing comfort and solace to families in need.
Magle's dedication goes beyond her professional duties. She reflects on her journey with quiet strength, 'I got married at a very young age, and unfortunately, my husband passed away early. I had to manage my home expenses, and it was through this work that I found a way to sustain my family.'
The community lauds Magle not only for her skill in assisting childbirth but also for her selflessness and dedication during unprecedented times. She has become a symbol of hope and a source of comfort for many families in Sopore.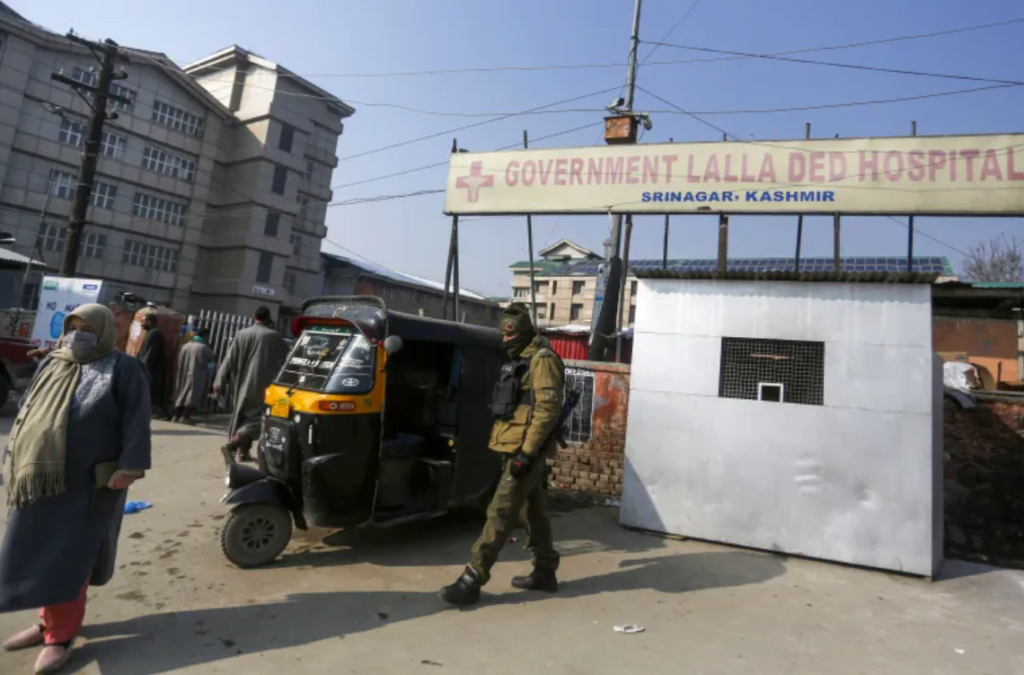 Residents express their gratitude for Magle's unwavering commitment. 'Magle Apa is like a guardian angel for us. When the world was facing uncertainty during the pandemic, she stood firm, delivering babies and providing solace to families in need,' said Mohd Shafi.
As Magle continues her noble work, she remains a beacon of inspiration, reminding us all of the strength that can be found in compassion and the difference that a single person can make in the lives of many. In the quiet lanes of Sopore, Magle's story resonates as a testament to the power of resilience, community, and the enduring spirit of humanity.
While talking to Dr Zulfkar Nabi, who is a medical officer at Sopore Hospital, said, 'In Kashmir, a significant number of women continue to choose the care of a midwife during pregnancy, valuing a model of care that emphasises fewer interventions, particularly for low-risk pregnancies. The unique appeal lies in the establishment of a profound connection between women and their midwives throughout the pregnancy journey.'
'Instead of a conventional clinical relationship, there is a desire for a more personal connection—a friendship. Women seek someone they can trust and rely on, turning the pregnancy experience into a shared journey marked by understanding, support, and a bond that goes beyond traditional healthcare roles,' Dr Zulfkar stated.
---