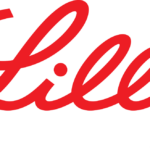 Website Eli Lilly and Company
Eli Lilly Services India Pvt Ltd
Consumer Marketing Analytics Team: Data Analyst
As Eli Lilly strives to achieve its purpose of making life better for patients, we have been building up our in-house 'Consumer Experience' function, which will design and execute next-generation marketing campaigns aimed at informing and educating consumers (or patients) directly.
To support the Consumer marketing teams in their decision-making, a data and analytics team has been set up in Indianapolis (HQ) and Bengaluru (LCCI). This team will be responsible for setting up the data warehouses necessary to handle large volumes of digital streaming data, create meaningful analyses, analytics and deliver recommendations to leadership.
As part of the LCCI team, we are excited to offer the role of a data analyst who will be an integral part of the Consumer analytics team.
Core Responsibilities

Working with media and digital advertising experts to help answer business questions by analysing large volumes of data from sources like Google Ad Server, DCM, Double Click, Google Search/Ads. Campaign Metadata etc.
Share findings from analysis along with recommendations to a wide variety of business and technical stakeholders
Perform detailed analysis of Media, Marketing, Search Engine and Social Ad server's data sources for to define cleansing rules for data quality and modelling
Stay up to date in the ever changing ad-tech/mar-tech ecosystem and identify areas to drive more data driven thinking throughout the organization
Required

Strong hands-on experience with SQL. Working knowledge of R or Python are good to have but not mandatory
Demonstrated history of breaking down unstructured business problems and translating them to more tangible problem solving approaches
Experience in gathering business requirements, transforming data and preparing readout and recommendation narratives from Analytics to share with Business users.
Knowledge of digital advertising data and strategies highly preferred though not mandatory
Strong working knowledge of visualization tools such as (PowerBI preferred)
Comfort with ambiguity and a willingness to work with a high degree of autonomy
Demonstrated experience working in cross-functional, cross-geography teams
Preferred Qualifications

Experience in Data and/or Business Analysts from Healthcare/Pharma/Retail/BFSI/Digital/ Media Ad companies
Bachelor's degree or master's degree in technology, Statistics or Computer Science background
Eli Lilly and Company, Lilly USA, LLC and our wholly owned subsidiaries (collectively "Lilly") are committed to help individuals with disabilities to participate in the workforce and ensure equal opportunity to compete for jobs. If you require an accommodation to submit a resume for positions at Lilly, please email Lilly Human Resources ( Lilly_Recruiting_Compliance@lists.lilly.com ) for further assistance. Please note This email address is intended for use only to request an accommodation as part of the application process. Any other correspondence will not receive a response.
Lilly does not discriminate on the basis of age, race, color, religion, gender, sexual orientation, gender identity, gender expression, national origin, protected veteran status, disability or any other legally protected status.
For more information, please click here.