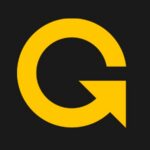 Girl Effect aspires to be at the cutting edge of Social and Behaviour Change Communication (SBCC) and is looking for an ambitious and innovative Gender and SBCC Manager to support the design and implementation of our work in India. Reaching adolescent girls and young women between the ages of 15-24 years, our programming seeks to improve their mental well-being, sexual and reproductive health, and economic empowerment.
The Gender & SBC Manager is directly responsible for the management and overall success of our SBC strategy, including the design of gender-transformative programming. This role will work alongside the India Programme Lead to implement existing work, design new programmes and unlock potential funding opportunities to enhance gender equality in India. In addition, the successful candidate will have significant skills and knowledge in sexual reproductive health to provide ongoing technical direction in this area.
This is a 24 month full time contract role reporting to the Programme Lead with travel upto 30% of the time for short period.
For more information, please click here.
To advertise your job, internship or any other academic or professional opportunities on FII's Jobs and Opportunities Board, email us at careers@feminisminindia.com