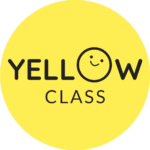 Website Yellow Class
About Yellow Class:
Backed by Tier 1 VCs, Yellow Class is India's Largest Online Practice and Learning platform for Kids in Grades 1 to Grade 5 where kids can attend a variety of conceptual videos on subjects – English, Mathematics & Art. YC focuses on forming good habits, better conceptual understanding, and building confidence in Kids. The platform is growing at an explosive rate & there is a lot more to be built.
YC is going after a global opportunity with the India-first approach. Founded by repeat founders with 15+ years of entrepreneurial experience, YC has built a high-density team of passionate individuals. We are always looking out for team members who can raise the bar.
This is an opportunity for you if:
You are hungry to build a solution that impacts millions of customers – young kids and parents.
Have the First-principles approach towards problem-solving
Have a bias for execution, delivery, and growth hacking
Are comfortable working with high caliber teams, with high benchmarks & goals.
Your work will require you to:
Drive initiatives to bring Organic Traffic to Yellow Class website and app.
Explore and collaborate with multiple channels/sources for driving growth (customer acquisition and retention)
Closely look at user flow from each channel and raise product feature requests to improve customer funnels
Expected skill sets:
High Aptitude & problem-solving attitude.
Good in MS Excel and able to understand basic data & numbers.
Eager to learn in domains of growth/product.
Startup fanatic, who works hard, a quick learner & dedicated.
We are currently solving multiple challenging problems, including how to solve for the next 100 million users. If this excites you, join us for a rewarding, fulfilling and enriching career.
For more information, please click here.