Trigger Warning: Descriptions of sexual violence
Bhanwari Devi, an OBC (Kumhar caste community) social worker from Rajasthan, is an important figure in India's women's rights movement. Her story reveals the insidious ways caste and patriarchy double down on women raising voices against it, especially those from marginalised communities. As a saathin of the Women's Development Project of the Rajasthan Government, Bhanwari Devi actively worked on numerous development issues pertaining to health, education, land, water, and human rights in her village, Bhateri. She undertook efforts to sensitize her fellow villagers on various social issues and challenged orthodox practices like child marriage. However, her brave attempts to stop child marriage in her village were met with heavy criticism and backlash. The backlash took the form of gang-rape by upper-caste men and social ostracization by the community members. She faced enormous hardships and cruelty in her struggle against the injustices of caste and patriarchy.
This is her story
In 1992, Bhanwari's tensions with the village community began as she started working on the issue of child marriage. She, along with her other saathins, ran door-to-door campaigns to sensitize their community members against child marriage. Things turned sour when she, a Kumhar (lower-caste) woman, tried to persuade Ram Karan Gujar and his (upper-caste) family against the marriage of their 1-year-old daughter. This move was met with immense disapproval and hostility by 40 (Gujar) out of 100 households in the village. Thereafter, The DSP and SDO also started making rounds in the village to stop child marriages. They succeeded in preventing the marriage of the 1-year-old child, but only for a day. The child was married the next day and no police action was taken.
After this incident, Bhanwari and her husband were socially boycotted by the entire community. Her fields were destroyed and fodder was taken. The Gujar community was instructed to neither sell their goods to Bhanwari nor buy from her. Moreover, those who tried to lend her a helping hand were threatened by the Gujars and forced to withdraw support. This nightmare only got worse when one day, Bhanwari and her husband were working in the fields, and Ram Karan Gujar with four other Gujar men came and began to beat her husband up. When she protested, they attacked her and gang-raped her.
Bhanwari told her co-worker about the rape and they both went to the police station to register an FIR. The DSP and Thanedar displayed skepticism and indifference towards the incident. They humiliated her with questions like, "Do you even know what rape is?" And only after hours of humiliation did they agree to lodge her FIR. After this, Bhanwari was directed to the PHC for medical examination. The male doctor at the PHC refused to examine her and further referred her to the SMS hospital in Jaipur. When she arrived at the hospital, the doctors demanded an 'order from the magistrate' to conduct the examination (there is no such rule/law that mandates a victim to produce such an order before medical examiners.)
Things finally moved when the director of DWCD put pressure on the police. The medical examination happened 48 hours later (the Indian law requires this to be done within 24 hours), and the magistrate had given orders for a 'general' medical examination, not rape. The medical report stated that the injuries on Bhanwari's hands and legs were caused by a blunt and simple instrument. Thereafter, Bhanwari and her husband were sent back to Bassi thana where she was asked to deposit her Lehanga as evidence. In absence of alternative clothing, Bhanwari had to cover herself with her husband's blood-stained turban and they walked 3km to the nearest saathins house at 1 am.
Bhanwari's fellow villagers accused her of lying and fabricating the entire incident, continuing to boycott her as they did before the incident. However, she did receive significant support from various women's rights groups. They organized a meeting with the villagers to discuss the realities of the incident, however, most of the villagers spoke against her. There were a few supporters in the village, but they were all clandestine supporters. Finally, the court ruled that the accused were not guilty, stating inter alia that Bhanwari's husband couldn't have passively watched his wife being gang-raped. The judge's other reasonings included, "an upper-caste man could not have defiled himself by raping a lower-caste woman" and "a middle-aged man from an Indian village could not possibly have participated in a gang rape in the presence of his own nephew (given the accused included a nephew-uncle pair)."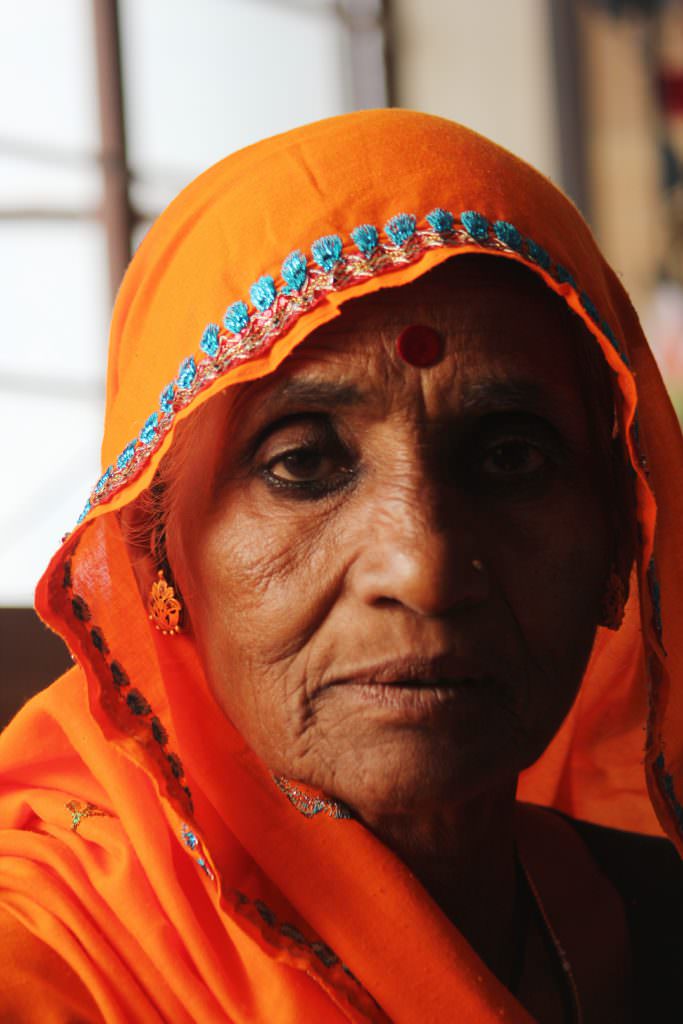 Vishakha Guidelines – A victory for the women's movement
Although Bhanwari Devi never received justice, her case brought significant victories for the women's movement in India. With her case in focus, Vishakha and a number of other women's groups filed a PIL in the Supreme Court to enforce the fundamental rights of working women under articles 14, 19 and 21 of the Constitution of India. They propagated the view that Bhanwari attracted the ire of her rapists solely on the basis of her work. Hence, the petition resulted in the Supreme Court judgment of August 1997 that provided the basic definitions of sexual harassment at the workplace and laid down the requirements for employers dealing with complaints of sexual assault. This prescribed a set of procedural guidelines that came to be known as Vishakha guidelines. Although this was a major legal victory for the women's movement in India, it was only in 2013 that these guidelines were incorporated as a proper legislative act, known as Sexual Harassment of Women at Workplace (Prevention, Prohibition and Redressal) Act, 2013.
Bhanwari's endless wait for justice
It has been 25 years, two of the accused are no more, yet Bhanwari still awaits justice. She lives in precarious conditions despite having represented India in United Nations Fourth World Conference on Women in Beijing, and won awards like the Neerja Bhanot Memorial Award and grants worth Rs. 50,000 from Chief Minister of Rajasthan, Ashok Gehlot in 2002. Moreover, Bawander, a movie based on her story, received national and international accolades, yet she continues to be socially ostracized by her community members. When her mother died, her brothers and other family members barred her from participating in the funeral. Her family also faced great challenges in finding a bride for her son, Mukesh.
Bhanwari's case is a landmark case in India's judicial history; it brings forth the deplorable realities of India's socio-political arrangements and the rampant corruption in our institutions. Moreover, it reflects how the nexus of power, which operates on the hierarchies of caste, class, and gender, works to oppress the minorities in our society.
Also read: Violence Against Dalit Women: How Caste Intersects With Gender-based Violence
Bhanwari's change-making efforts were met with such grave challenges and backlash because of her identity as a lower-caste woman. The deep-rootedness of patriarchy and the caste system is evident from the police actions and judge's statements, and the ease with which the dominant-caste men were able to manipulate the narrative in their favor and turn the villagers against Bhanwari. Moreover, with their electoral dominance, affluent status, and extensive political connections, the Gujars successfully influenced all parties involved in the justice system. The police, medical officers, and the magistrate perhaps colluded with the Gujars against Bhanwari; not only did they humiliate her when she came to seek help, but went to great lengths to dilute the evidence that they obtained. Despite protests in the entire nation by various social activists, the Government made no statements in support of Bhanwari in fear of losing the 'Gujar vote bank'.
The injustices suffered by Bhanwari Devi are truly despicable, enough to crush an ordinary person's spirit. However, she is still committed to her cause of social justice and works with various women's organisations to empower and embolden women. With her struggle, Bhanwari Devi has advanced India's women's movement enormously and has broken several taboos surrounding rape. She has empowered Indian women to come forward and speak about their experiences of rape, and not be ashamed of it. Her contribution to the movement is monumental and her indomitable spirit is a source of inspiration to many. But we, a corrupt, patriarchal, and casteist society, have failed her in every way. 25 years have passed, and her rapists continue to walk free. 25 years and she still awaits justice.
References
---
Featured Image: Ritika Banerjee for Feminism in India