Today, FII completes three years of its existence, i.e., since the day we published our first article. A lot has changed since I penned an annual review on this date last year.
I count 2017 as our first official year, where we properly started working as a media organisation. We hired our first employee – Asmita Ghosh, who had previously worked with FII as an intern. We took up a lovely office space in a co-working space and started working regular hours. With employees and an office, we gradually formalized our work methodology and processes, while also thinking of ways to expand into new domains and increase output.
This past year has been huge for FII. We started focussing on our Wikipedia Editathons more heavily, having one every month. We won a Social Media For Empowerment award by DEF India. We ventured beyond textual content to making posters, comics, infographics and videos. We've also been to three international conferences already this year, speaking about our work! Our successes have been humbling, and our mistakes have been educational. We are constantly working towards getting better at what we do.
After announcement of our highly debated editorial policy last year, we've had an increasing number of stories by people of marginalised positions. We have increased diversity in our writer community. The journey towards intersectionality however, is far from complete and we will forever keep striving towards greater representation of marginalised writers, while continuing to acknowledge and unlearn the privileges we hold.
It is difficult to say who constitutes the FII Team. It is certainly not just me, or my colleagues who sit beside me in the office. FII is a community comprised of every single person that reads our articles, messages us with suggestions, forms our 180+ strong writer community, interns with us online and offline, and believes in our work and the cause of feminism in India! FII would be nowhere without the support of its community, and for that, I am deeply grateful.
Here is a quick infographic on our impact since last year.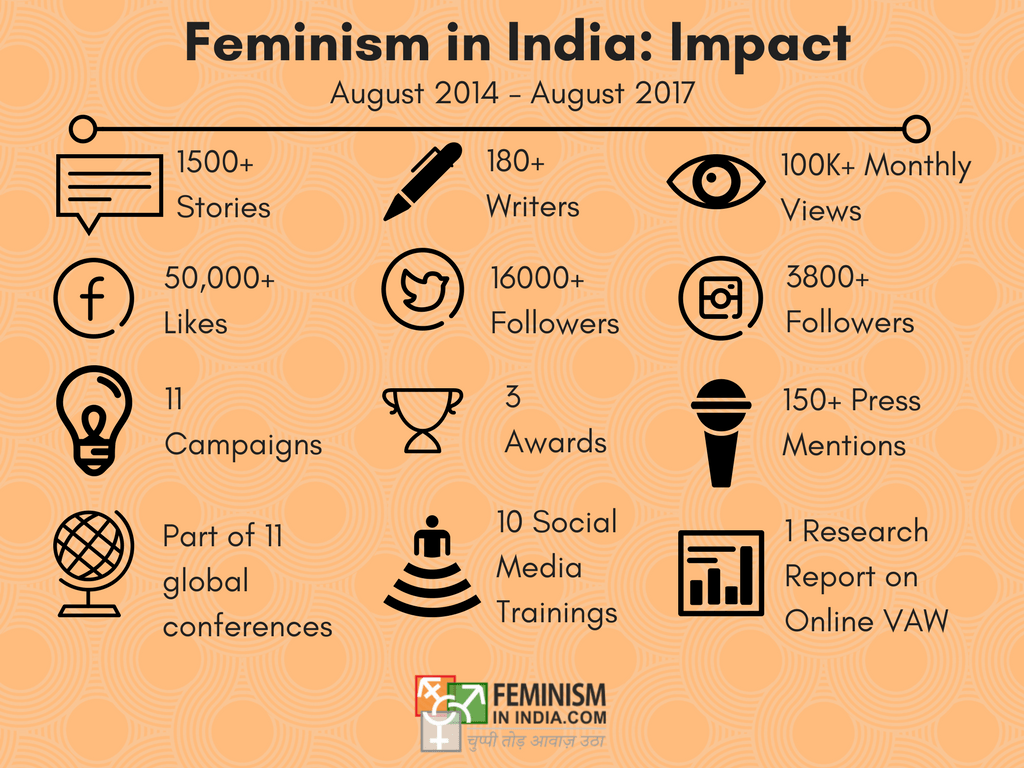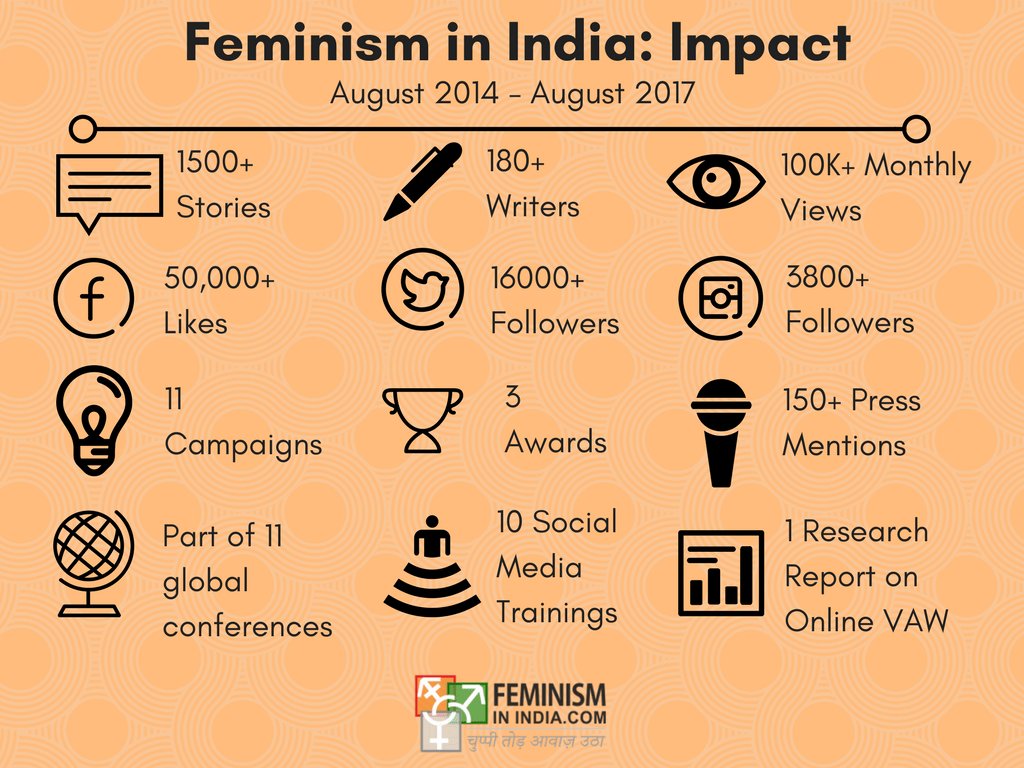 We made a short video on our journey from the beginning till now, how far have we come, what we have learnt and what we have achieved. We'd love for you to give us your feedback and share this video with the hashtag #HappyBirthdayFII.