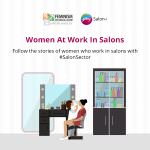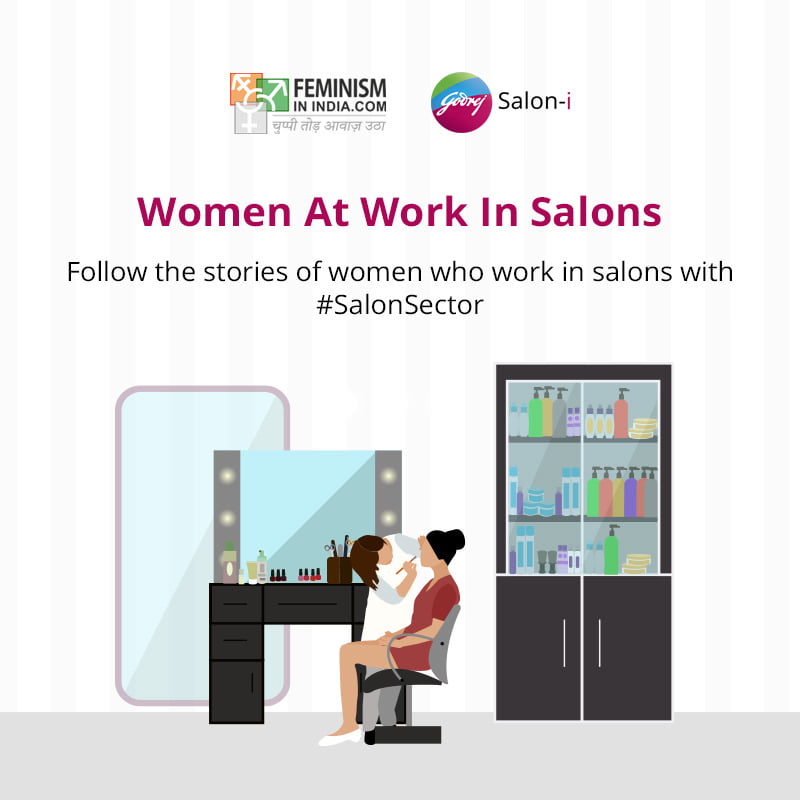 Editor's Note: 

Feminism in India in collaboration with Godrej Salon-I have launched a campaign '

#SalonSector – Women At Work In Salons

' to bring to light the stories of women in the beauty and wellness industry. Read more about the campaign

here

.
This article traces the story of 20 year old Ekta Modi, who managed to equip herself with beauty training and start earning for herself despite being having had to dropout of high school, getting an early marriage and facing resistance from her in-laws. The piece is written based on interviews with Ekta. 
---
Ekta Modi is a 20 year old woman who lives in Vatva, Gujarat. Her dreams of higher education were crushed when it was decided that she get married at the age of 18. She moved in with her husband's family after marriage, and was given the responsibilities of taking care of the household and domestic chores.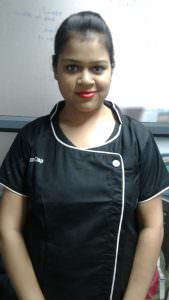 Ekta's new family was composed of four members – herself, her husband, and her parents-in-law. Her husband worked at a medical shop with a monthly salary of Rs 12,000, while her father-in-law made furniture and earned around Rs 4,000 per month, making their family's total monthly income Rs 16,000. Her mother-in-law's failing health meant that Ekta could not pursue an education after marriage as she was required to take care of her. When she tried looking for a job to supplement her family income, she was unable to find any due to being a high school dropout.
Ekta gradually settled into the reality of her new life, which comprised of household chores and taking care of her mother in-law. She resigned herself to the fact that this was her life now, and the days passed slowly.
One day, there was a street show occurring near her house where Ekta heard an advertisement for a salon course being offered by the Godrej Salon-I campaign. She heard that the course would end in a recruitment drive that would get her placed as an employee at a salon. Ekta quickly signed up for the course, and began to undergo training that gave her the skills to be a beauty and wellness specialist. "I attended various seminar on beauty and wellness which gave me an idea about current market trends in beauty industry," says Ekta.
After her training was complete, Ekta began to apply for jobs in nearby salons. However, there was a problem. All salons operated from 10 AM – 7 PM. When she informed her family about the same, her mother-in-law forbade her from staying outside the house until as late as 7 PM. Women's engagement with public spaces is often severely monitored and restricted, and Ekta was no exception. This restriction began to impact her recruitment potential, as she could not accept any job offer that required her to work until 7 PM.
Also Read: Women in Public Spaces: Do Public Spaces Only Belong To Men?
When her recruitment centre heard about the problem, they suggested she join Urban Clap, a company that equips women to work on their own time. After receiving a further round of training from Urban Clap, and receiving a beauty kit from them, Ekta began to work as a freelance beautician. She would go to customer's homes that were within a 7 km radius of her house, and do her job.
The flexibility of the job allowed her to continue doing her domestic chores as well as earn money from her job to supplement family income. Women who work are often burdened by this double labour, since domestic labour is never shared equally, and its responsibility falls squarely on the woman. However, the job did provide Ekta with direction and purpose, giving some shape to the dreams of education that had been abandoned years ago.
Eventually, Ekta decided to start her own salon, given her experience and training in this sector. After struggling to find a rented space to house her salon, she decided to open it at her house, which her husband and in-laws happily agreed to. For the first few months, she didn't get a lot of clients. However, her efficient service resulted in word-of-mouth publicity, and gradually the number of clients she received began to increase. "Initially, to establish my parlour and create my parlour's identity was a big challenge for me," said Ekta Modi of her journey.
Ekta is now able to supplement her family income with her own, and is more fulfilled emotionally as well as financially.