Kamala Sohonie was the first Indian woman to receive a PhD in a scientific discipline; in her case biochemistry. Battling gender-based prejudice in scientific disciplines, her life symbolized the struggle waged by pioneering Indian women scientists in the male-dominated field of science.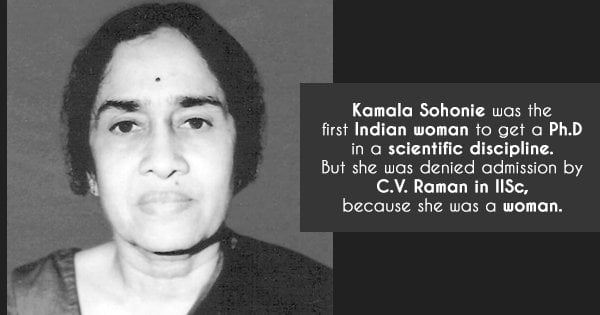 Early life and education
Kamala Sohonie was born on September 14th, 1912 in Indore, Madhya Pradesh. Her father Narayanrao and uncle Madhavrao were distinguished chemists. They were among the first to graduate from the Indian Institute of Science (IISc) in Bangalore. In 1933, she completed her first degree, a Bachelor of Science in physics and chemistry from Bombay University (now The University of Mumbai). She graduated as a university topper and thus believed she would easily gain admission to IISc Bangalore. However, she instead faced blatant gender-based discrimination.
Physicist and Nobel Laureate C.V. Raman who established the Indian Institute of Science, and the Raman Research Institute (RRI), was the impediment to Dr Sohonie's entrance to the IISc. She applied to IISc in 1933, but despite her clear competence, Raman dismissed her application on the grounds that she was a woman. He was adamantly against admitting women students to his institutions.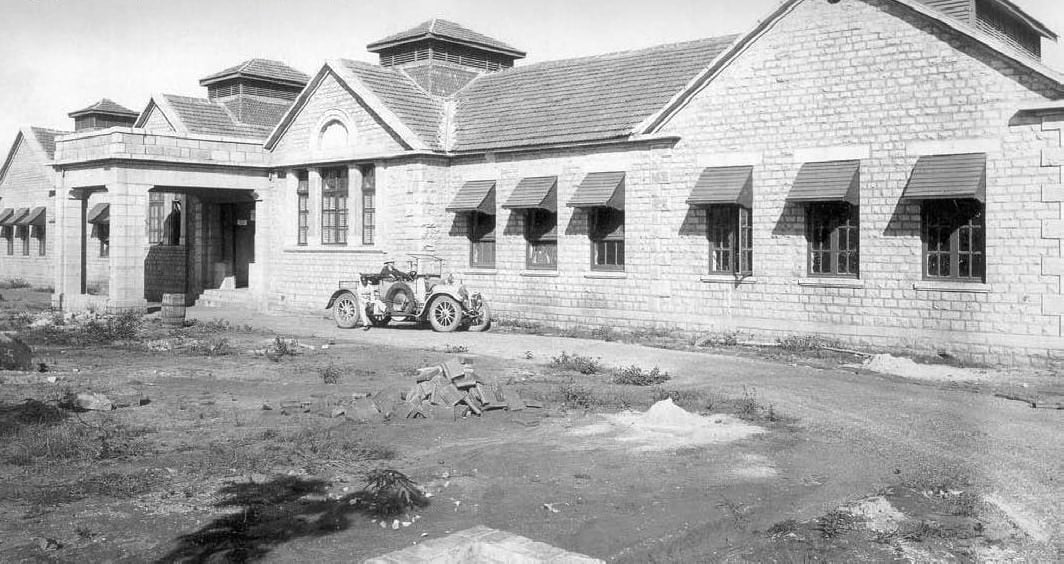 Kamala Sohonie did Satyagraha in Raman's office till he grudgingly acquiesced. She was admitted but on the terms that she would be on probation for a year. She could work, but that it wouldn't be recognized until Raman was satisfied with its quality. Additionally, and frankly repulsively, he stipulated that she not be a distraction to male researchers and thusly divert them from their work. Dr. Sohonie accepted, but certainly not without indignation. She would later recount:
"Though Raman was a great scientist, he was very narrow-minded. I can never forget the way he treated me just because I was a woman. Even then, Raman didn't admit me as a regular student. This was a great insult to me. The bias against women was so bad at that time. What can one expect if even a Nobel Laureate behaves in such a way?"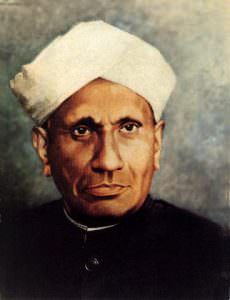 Satisfied with her work a year later, he ended the probationary period and allowed Sohonie to do regular biochemical research. This year was also a landmark as Raman began allowing women into IISc. During Dr Sohonie's graduate work, she studied proteins in milk, pulses and legumes, and was the first to work on pulse proteins which had significant implications for the malnourished in India. She subsequently completed and received her MSc in 1936. Her exceptional work then enabled and led her to pursue her PhD at Cambridge University. 
Career
At Cambridge, Kamala Sohonie studied plant tissues and came across a radical and novel finding. From her work on potatoes she discovered the enzyme 'cytochrome C' which plays an essential role in the electron transport chain (the process by which energy is created for organisms), found in plants, human and animal cells.
Another demonstration of her brilliance – Kamala Sohonie took only 14 months to complete her thesis which consisted of just 40 pages (most tend to be in the hundreds), resulting in the completion of her PhD. She was, therefore, the first Indian woman on whom the title of PhD was conferred.
In 1939 she returned to India and worked as the head of the Department of Biochemistry at Lady Harding College, New Delhi. She later became the assistant director of the Nutrition Research Laboratory, Coonoor where she focused on the effects of vitamins.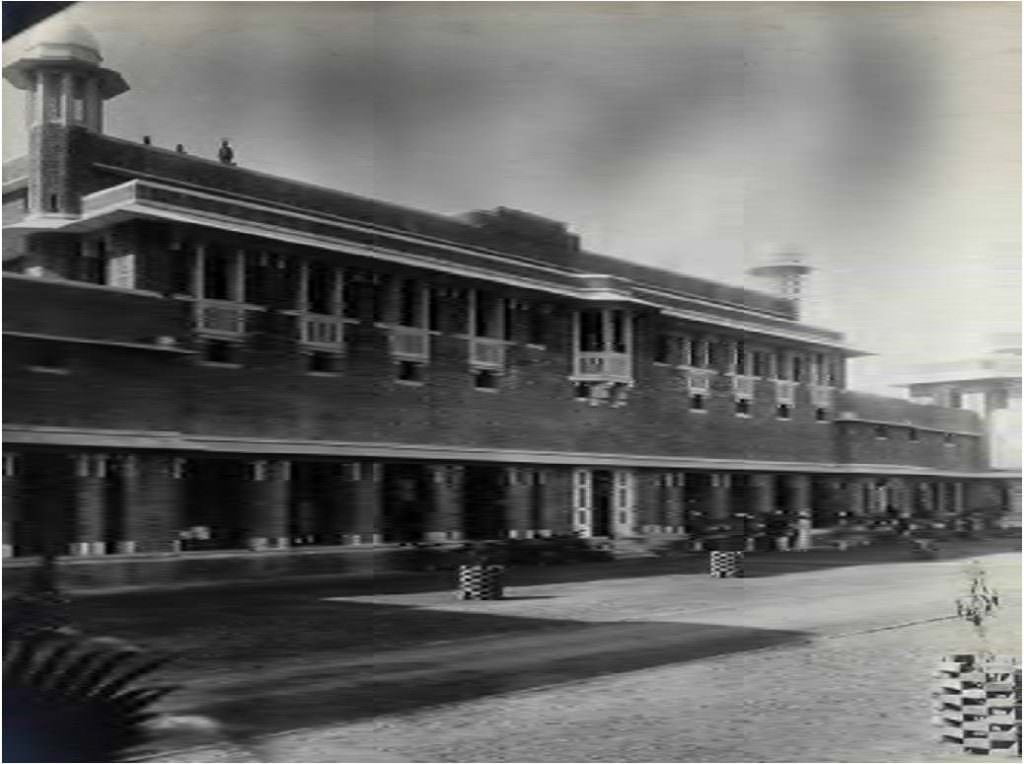 In 1947 she married M.V. Sohonie, an actuary, and moved to Bombay where she joined the Biochemistry Department at the Royal Institute of Science. At the institute, however, she was kept away from her rightful position as Director of the Institute for 4 years. Most likely because of gender-based prejudice, but was eventually given the position. Regardless, she made substantial discoveries with her students carrying out biochemical studies on 3 major groups of food items consumed by the rural poor, establishing their nutritive values.
Achievements and awards
Based on the above work, at the suggestion of first Indian president Dr. Rajendra Prasad she did pioneering research on neera, the sap extracted from various species of palm trees.
The President of India presented Dr. Sohonie the Rashtrapati Award for her incredible and innovative work.
"Sohonie found that "neera contains sizable amounts of A and C vitamins and iron, and that the vitamin C can survive the concentration of neera into palm jaggery [a sweetener] and molasses." This discovery laid the groundwork for using jaggery and molasses as cheap dietary supplements. And Sohonie's finding led to a crucial humanitarian use: These days, neera is often used to help malnourished children recover their strength."
The President of India presented Dr Sohonie the Rashtrapati Award for her incredible and innovative work.
In 1998, at the age of 86, Kamala Sohonie passed away. Despite the prejudiced gender ideas of the times, her steadfastness and recognition of her abilities undeniably paid off and her work has unquestionably remained (and will remain) substantial through the decades.
Also read: Historic Indian Women in STEM We Don't Know of But Should
---