The study of history and research of the past has been dominated by men for decades in India's patriarchal society. We are familiar with the names and work of several male historians who have made brilliant contributions to their professions. However it's important to learn about women historians who have increasingly influenced our understanding of the world and its history.
1. Romila Thapar
No discussion of historians is complete without Romila Thapar, Professor Emerita at Jawaharlal Nehru University. When her family only had enough money to pay her dowry or for her degree, she chose a degree in English Literature at Panjab University. She went on to study at SOAS in London in 1958.
Over the course of her distinguished career, she has received honorary degrees from universities such as Brown University, University of Oxford and Edinburgh University to name a few. She describes her research interests as "the social and cultural history of early India" and "historiography, both the modern perspective of writing the history of early India, as well as the manner in which history was recorded in the early past." She stresses on the need to be aware of one's biases when writing about history and studying Indian history as a social science instead of Indology. She has been offered and refused the Padma Bhushan award twice due to a personal choice not to accept state awards, and at 86, remains the foremost authority on early Indian history.
2. Tanika Sarkar
A Professor of Modern History at Jawaharlal Nehru University, Tanika Sarkar has authored texts such as, "Bengal 1928-1934: The Politics of Protest and Hindu Wife," "Hindu Nation: Community, Religion, Cultural Nationalism" and co-edited "Khaki Shorts and Saffron Flags: A Critique of Hindutva and Women and the Hindu Right."
She has lectured at St. Stephens College, JNU, Cambridge and the University of Chicago and says about her students, "Every time I try to answer one of their questions, I think sadly that if only I had known much more about related themes, I would have been able to open up new worlds of awareness and interest." She is a pioneer in the field of feminist historic writing and she observes the intersections of various spheres such as economics, culture and politics in her research of women's history.
3. Upinder Singh
Head of the Department of History at University of Delhi, Upinder Singh's work centres around the many facets of life in ancient India. She received a PhD from McGill University, and is visiting professor at the University of Leuven, Belgium. She was awarded the Daniel Ingalls Fellowship at Harvard University in 2005. She has authored 8 books ranging from medieval India to the roots of archaeology.
Her latest book, "Political Violence In Ancient India" discusses how violence and non-violence in ancient India existed and interacted. She has said, "If we want to look towards ancient India to find inspiration for our times, we need to avoid glorifying it and must try to understand its complexities." She acknowledges the importance of ancient ideas in maintaining a diverse modern society.  
4. Nayanjot Lahiri
Nayanjot Lahiri is a professor of History at Ashoka University, and was the Dean Of Colleges at University of Delhi. Her research focuses on the interpretation of primary sources in studying ancient India. She has authored books about the Indus Valley Civilisation and archaeology, and her most recent book, "Ashoka in Ancient India" explores the rule and personality of the Indian monarch. She won the John F. Richards Prize by the American Historical Association for the best book in South Asian History in 2016.
In relation to her methods of research she says, "What I've tried to do is get a sense of the past from appears on the ground. From artefacts, from monuments, from mounds, and related aspects of the material past." She was awarded the Infosys Prize in 2013 in Humanities-Archaeology. She is a member of the Nehru Memorial Museum and Library Society and Council of the Indian Council of Social Science Research.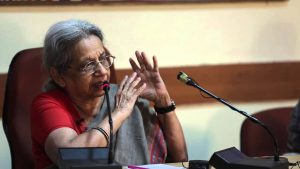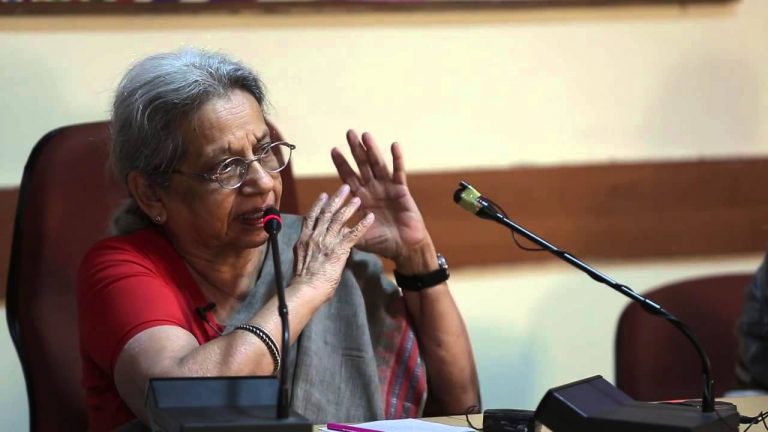 5. Uma Chakravarti
Renowned feminist historian Uma Chakravarti taught at Miranda House, University of Delhi focussing on studies of Buddhism, early Indian history and social dilemmas. She has authored 7 books and written countless papers, and has been involved in research of human rights violations and injustices. She did her Masters in History at Benaras Hindu University before joining DU till 1988.
Today, she is recognised as a women's rights and democratic rights activist and has inspired generations of historians and feminists. She became involved in the film industry when she recently directed two films touching on oppression. When asked about those who have caste-related experiences she said, "They need to have space to be able to articulate their pain as their own pain. And oppressions happen at different levels."
Also read: Founder Of India's First Women's Organisation – Sarala Devi Chaudhurani | #IndianWomenInHistory
---
This is by no means an exhaustive or representative list. Suggestions to add to this list are welcome in the comments section.