It has been seven years since India declared herself to be polio free in 2011. However, this remarkable feat could not have been achieved without the firm and resolute will of Fathema Ismail, the woman who led the battle against polio and the rehabilitation of the physically handicapped. She was nominated to the Rajya Sabha in 1978 and served until 1984. She was also awarded the Padma Shri in 1958 for her phenomenal groundwork in building a polio free society as early as in the 1940s.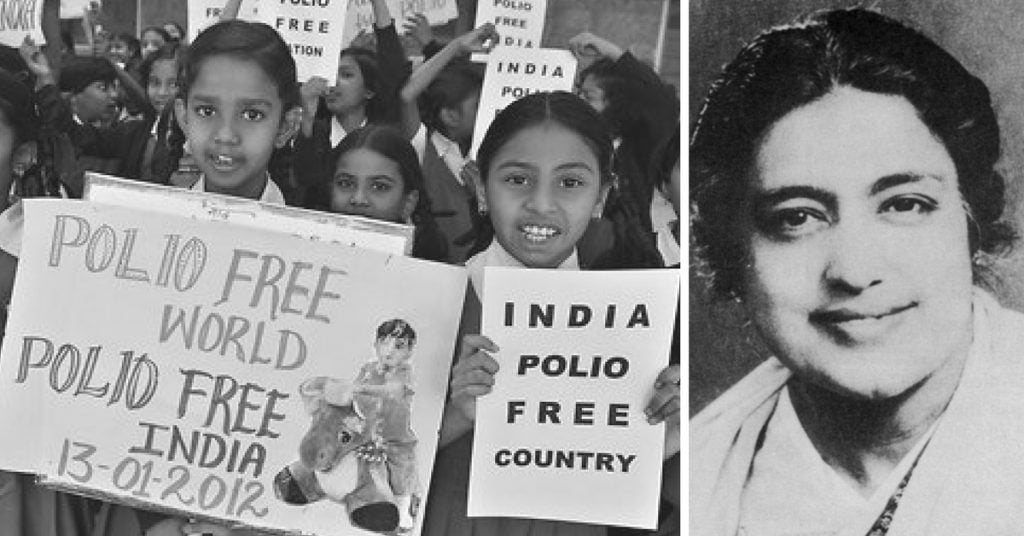 Early Life And Education
Fathema was born in 1903, the sister of Umar Sobhani, a Congress supporter. Given the time she was born in and the social relations around, she was molded by ideas of social justice and emancipation. Along with Kulsum Sayani, she established the All India Village Industries Association and also served as the Secretary of All India Women's Conference in 1936.
An active participant in national politics, she is known to have hidden freedom fighters like J.P. Narayan and Aruna Asaf Ali at her Bombay residence (now Mumbai). In 1920, Fathema went to Vienna to study medicine, until 1923 when financial crisis in the family cost her untimely departure back to the country.
The Birth Of Her Daughter
In the 1940s, when the Quit India Movement had set the nationalistic aspirations on a high note, a daughter was born to Fathema who was fondly named Usha, after the Goddess of Dawn. Usha's birth was also a turning point in Fathema's life when she realised her daughter was suffering from poliomylitis.
Motivated by her ailing daughter's condition, Fathema set on a mission to secure the best treatment for her. Her search for a doctor led her to Madras where Fathema was initially turned down for providing any medical treatment. However, she did not resign and after relentless solicitation the doctor agreed to give his services. Her eight months long stay with her daughter during her treatment exposed her to the crippling medical condition of polio-stricken patients. The callous attitude of the medical community made her realise that something had to be done.
Fathema now headed towards Pune where she learned about rehabilitative services being given to injured soldiers. Her three years of study were put to use when she insisted on learning the rehabilitative techniques and eventually imbibing them.
Career And Social Work
After gaining considerable experience, Fathema was determined to provide medical facilities to the disabled polio-stricken persons at large but she was low on resources. The departure of the British posed an imminent crisis on the availability of medical equipment and a premise to operate. Eventually, in 1946, she established the Physiotherapy and Rehabilitation Centre for Infantile Paralysis. Despite her efforts, the hospital was not ready to share its equipments.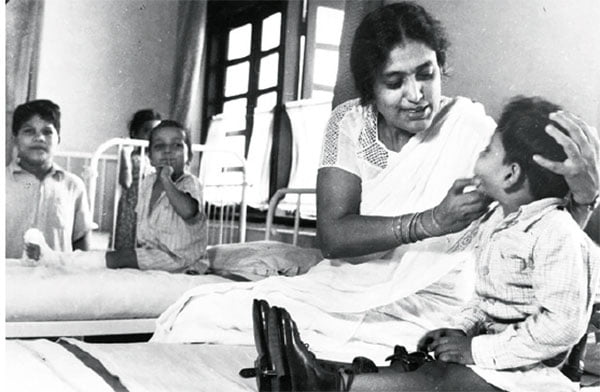 Fortunately, help came from a surgeon who offered his clinic while the equipments were sourced in from the hospital by two Indian assistants who were convinced by Fathema into the nobility of the task. The word spread soon and patients started trickling in often leading to a long waitlist.
Fathema did not limit herself to provide medical facilities but also envisioned supplemental organisations like the Fellowship of the Physically Handicapped and the Children's Orthopaedic Hospital which exists even today. A true visionary, she was aware of the impediments that lie in the path of differently-abled children in accessing educational and recreational facilities.
Around 1947, her persistent efforts gained momentum and were widely noted by the medical fraternity at home as well as the international organisations. She visited the United States and Europe to attend conferences and spread her vision of rehabilitative care for polio patients. In the same year, Fathema established the Society for the Rehabilitation of Disabled and Crippled Children. Her work was not one that could be easily overlooked which ultimately resulted in a grant from the government.
Fathema had for long desired a full-fledged hospital for polio patients and approached Pt. Nehru to grant land in the prominent race-course area, which was frequented by affluent people. The reason behind this was to make a large part of the society aware and responsive to the polio patients. Thus, in 1952, a children's orthopaedic hospital was built dedicated exclusively for children suffering from polio.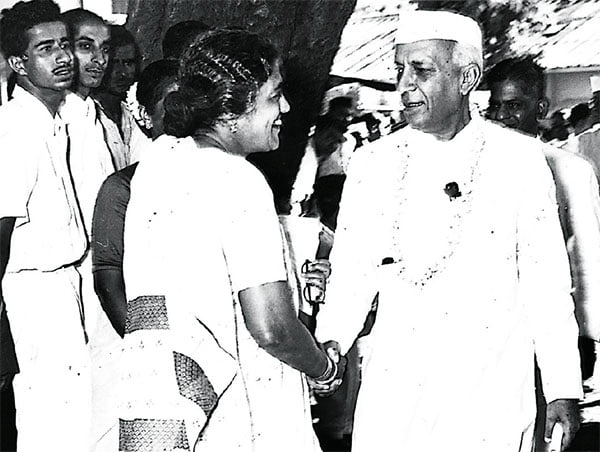 In 1958, Fathema also started a school which provided educational services to polio-stricken students (including her daughter) from underprivileged backgrounds. The schools expanded and continue to run even today in Mumbai.
Appreciation
Fathema Ismail has been compared to the Australian nurse, Sister Elizabeth Kenny for her rehabilitative work for polio patients, by MV Kamath, a veteran journalist. Fathema's resolve and dedication to fulfill her noble ambitions can be clearly expressed in her words, "My country is the extension of my home, and I do for other children what I have so courageously done for my own children."
On February 4, 1987 Fathema Ismail passed away leaving behind a legacy of care and cure not only for her daughter but countless other children whose lives were uplifted with strength restored. She can be rightly called the pioneer in polio eradication in India for her unparalleled work in launching a movement to wipe out polio.
References
---