Whenever Balasaraswati, also known as Tanjore Balasaraswati, appeared on the stage for her renditions of Bharatanatyam, the spectators were virtually electrified. Her body and every fibre of her being was always perfectly synchronised with the rhythm and music. Balasaraswati was possibly the greatest exponent of this dance form in the post-independent India. She was instrumental in showcasing Bharatanatyam beyond the frontiers of India, and in the process garnered worldwide recognition as well as popularity.
The Early Years
Nicknamed 'Little Bird' by her friends, Balasaraswati was born on May 13, 1918 in Chennai Tamil Nadu. Her family traces its roots to T. Papammal who was a famous dancer in the court of the Tanjore royals, aeons ago. Her mother Jayamal was a renowned singer while her grandmother Veena Dhanammal was a veena virtuoso.
As was the prevalent norm in southern parts of India those days, it was generations after generations of devadasis who pursued full time vocal classical music and classical dance as well.The usual venues were precincts of Hindu temples. The common householders abhorred the very idea of music and dance as full time professions. Since Balasaraswati's matrilineal family had close links with devadasis all her family members were opposed her desire to adopt dance as her profession. Despite the brickbats and criticism the young girl continued to practice undaunted.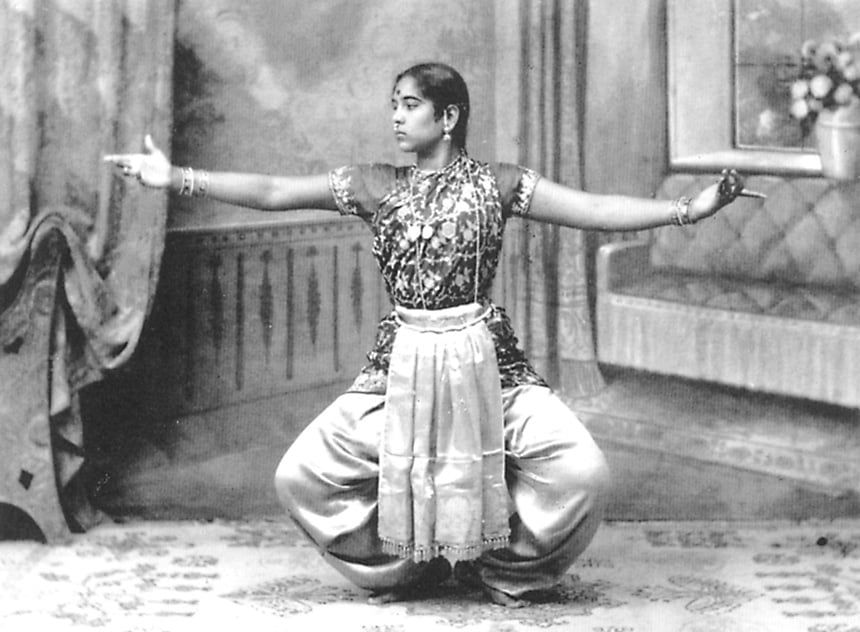 Eventually as luck would have it, her grandmother Dhanammal recognised her talents and got her enrolled for training under a maestro named Kandappa Pillai. Thus enthused, Balasaraswati immersed herself deeply into Bharatanatyam, attempting to achieve perfection at each and every step. She would put in extra hours to her practice – waking up early and going to bed late. She worked hard to master the basic dance movements (adavus). Alongside she continued to receive guidance from Gauri Ammal and Chinnaya Naidu.
Naidu taught her slokas (chants &hymns) and abhinaya. In addition, she was groomed by Kuchipudi Vedantam Lakshminarasimha Sastri. She also practised Carnatic music with her mother when she had spare time. Incidentally in the later years of her life, Balasaraswati sang for her daughter Lakshmi Knight's dance recitals.
Even as she progressed in her career, Balasaraswati along with her family faced hostilities from the conservative upper classes of society who found the idea of a woman appearing/performing in public revolting. Her mother was in fact hauled over the coals for allowing her daughter to carve out a dancing career. But the family stood their ground.
In 1925 at the tender age of seven, Balasaraswati had her arangetram (ceremonial debut) in the precincts of the Ammanakshi temple, Kancheepuram.
In 1925 at the tender age of seven, Balasaraswati had her arangetram (ceremonial debut) in the precincts of the Ammanakshi temple, Kancheepuram. She put forth a brilliant combination of talam (rhythm), mudrai ( manual gestures), and abhinaya (facial expressions). The entire audience was left enthralled. Balasaraswati was a pioneer of sorts being the first ever performer of Bharatanatyam beyond her native state, Calcutta to be precise. Interestingly, when she was 16 her life changed forever.
Career Takes Off
Enchanted by her scintillating performance, the world renowned dancer Uday Shankar hosted a dinner for her in Madras. Subsequently he invited her to perform in Calcutta (now Kolkata) at the All Bengal Music Conference in 1934. There she danced to the tune of Jana Gana Mana( now our national anthem) in the presence of Rabindranath Tagore. The following year Tagore again had the occasion to witness her performance at the All India Music Conference in Benaras (now Varanasi) and he was impressed all over again. This function catapulted Balasaraswati into the limelight.
About this time Uday Shankar took Balasaraswati under his wing and determined to hone her innate talent. Slowly her fame began to spread across the country. This was also the time for her overseas voyage. She participated in the East-West Music Encounter Conference in Tokyo in 1961. Next, she went to the United States in 1962 in order to participate in the Jacob's Pillow Dance Festival. There she rubbed shoulders with globally acclaimed dancers like Ted Shawn and Ruth St. Denis among others and ended up getting rave reviews from the American media.
By the time Balasaraswati's career had reached a crescendo she was a past master in abhinayam (facial expression) and nritta (nonrepresentational movement). Balasaraswati's career had suffered a setback during 1940s due to some health problems but more so due to implementation of the Madras Devadasis Prevention of Dedication Act in 1947.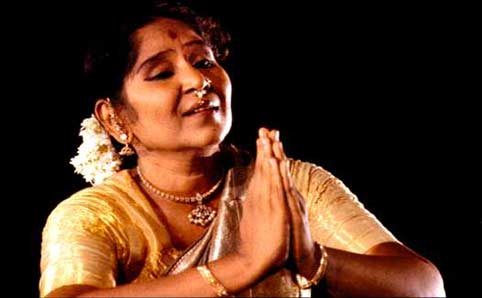 Though originally the devadasis – who were designated brides of the male deities in numerous temples and were prohibited from wedlock with mortals – had built up a rich repertoire of classical dance and music, over the years social upheavals led to degradation and downfall of the system and made it synonymous with prostitution. The act aimed to uproot this nefarious practice and redeem the hapless women from their sordid existence. It therefore clamped a ban on their public performances.
Balasaraswati faced hostilities from the conservative upper classes of society who found the idea of a woman appearing/performing in public revolting.
However the 1950s saw a resurgence and revival of Bharatanatyam. There were fervent efforts to save the art from extinction. At this juncture Balasaraswati established a dance school to train young aspirants in the Bharatanatyam tradition in its purest form just the way she had inherited it from her predecessors. Beginning with the 1960s through the 1970s and 1980s, Balasaraswati gave scintillating performances in Europe and the United States. She remained closely associated with several prestigious American universities where she taught dancing besides giving mesmerising performances.
Personal Life
Like others in her community, Balasaraswati opted to live within the matrilineal system and remained single. However she acquired a long-term partner and started a family. She devoted her life and soul to the teaching of her beloved dance form. With her income from overseas performances and teaching assignments she built a spacious picturesque home in Kilpauk, Chennai. Therein she lived an unostentatious life with her only offspring Lakshmi who eventually became a prominent dancer in her own right.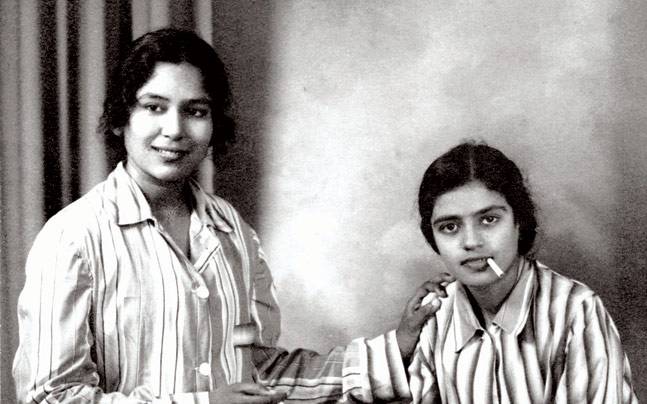 Though a hardcore disciplinarian in matters of profession, as a person she was simple and unassuming. International fame and glory failed to evoke egoism in her. Dance was the mission of her life. She dreamt, slept, and breathed dance.
Also read: M. S. Subbulakshmi And The Voice That Mesmerized Millions | #IndianWomenInHistory
She drew innumerable students from across the country. As a teacher she endeared herself to the pupils who affectionately called her Balamma. Many of them chose to maintain lifelong association with her.
On 9th February 1984, the grand dame of Bharatnatyam, quietly bid adieu to this world. She was 66 years old. The mellifluous tinkling of her ankle bells was hushed forever.
Awards & Accolades
Though Balasaraswati had embarked on her career fairly early, honours and recognition came to her much later in life. She won the Sangeet Akadami Award in 1955. A couple of years later she bagged the Padma Bhushan. In 1973 at Rabindra Bharati University, Shantiniketan (West Bengal) conferred a doctorate degree on her. The same year, the Madras Music Academy awarded her the title of Sangeetha Kalanidhi.
In 1976, she was honoured with the fellowship of the Sangeet Natak Akademi. This was followed by the Padma Vibhushan in1977. Earlier in 1976 the legendary film-maker Satyajit Ray directed a documentary on her titled Bala, which was greatly lauded.
The Legacy lives on
Douglas M. Knight Jr. a noted Western musician and scholar who married her daughter is the author of the biography Bala: Her Art & Life. The devoted daughter Lakshmi Knight has carried on the dance traditions and heritage of her celebrity mother. Her son Aniruddha Knight has donned the mantle of his grandmother's legacy. Balasaraswati's Kilpauk (Chennai) home now houses The Balasaraswati Institute of Performing Arts.
Also read: Sanjukta Panigrahi: The Revivalist Of Odissi | #IndianWomenInHistory
References
1. Britannica
2. The Hindu
3. Live Mint
4. Youtube
---