Bollywood cannot be credited with producing the most sensitive of films, and although there has been a welcome change in the recent past, there is still a long way to go in terms of appropriate and sensitive representation across genres. While genres such as romance and comedy are actively dissected regarding how they often portray skewed gender relations on screen, one genre which probably needs to be spoken more about is that of Bollywood horror films.
The roots of horror as a genre in mainstream Indian cinema can be traced back to the Ramsay family production during the later half of the 20th century. Gradually, better films on the theme started being made which featured wider explorations of horror as a subject. However, as Shalini Nair writes here, due to overcommercialisation and commodification, there are set standards by which most films need to adhere in order to be a box office
success, and such conformity greatly hinders nuanced filmmaking.
Most Bollywood horror films sport women protagonists, and the female lead has quite often been shown as the character who is 'possessed'– the entire film then revolving around how to 'normalise' her by getting rid of whichever supernatural entity she has fallen prey to.
Most horror films sport women protagonists, and the female lead has quite often been shown as the character who is 'possessed'
Similar tropes can also be noticed in movies which has been commercially successful on an international level, such as Paranormal Activity (2007), The Conjuring (2013) and Veronica (2018). Such a trope is inherently problematic in nature, as it seamlessly equates the act of 'being possessed' to the gender stereotypes about women being weaker and hence falling
victims to external forces (almost always brought back to normalcy by larger-than-life male counterparts who are also often their romantic partners).
Therefore, this trope in horror films adds a newer dimension to the entire 'damsel in distress' concept in popular culture. The impact is larger than realised, possession as an act has been intricately linked
with the female over the ages, and such digital (albeit, fictional) representation only adds on to the linkage in this manner.
Hindi cinema is not unfamiliar to this rather convenient plot device, and has overused it to the extent of saturation. Bhool Bhulaiyaa (2007) can be cited as a prime example of this, where the entire narrative revolves around the mysterious behaviour of the character Avani (played by Vidya Balan). What should have had been a more balanced and thoughtful depiction of a woman dealing with mental illnesses turned into a tale of possession placed within a comic narrative. Bhoot (2003), directed by Ram Gopal Verma, is often lauded greatly for bringing into forefront the genre of urban horror in Bollywood cinema. However, even this award-winning film becomes problematic when analysed from the same perspective.
Also read: The History Of 'Hysteria' And How Science Can Be Sexist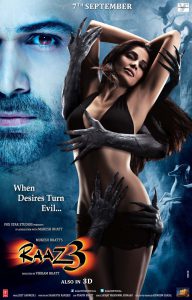 Various other tropes have been systematically created which further problematises women in horror narratives by compartmentalising their identities in airtight stereotype characters of the 'overprotective mother', the 'crazy ex-lover', etc. These tropes can be seen in various Indian films such as Krishna Cottage (2004), Raaz 3 (2012), and many more. What these stereotypes do is not just limit a vivid representation of an entire section of people as protagonists in an entire genre of movies, but also normalises certain gendered norms and expectations.
Several movies also serve to portray women as villains through convenient horror tropes – witches, vampires, shape shifting cobras, black magic practitioners, ghosts, vengeful spirits and a plethora of monsters and beasts with less than desirable character traits being portrayed by women. Such 'vamp's' characters are more than often also portrayed to be sexually available and promiscuous, thereby building further upon the misconception that 'loose' women are essentially evil and villainous. The aforementioned trope of ex-lovers seeking vengeance often functions (by using modes like black magic and other conventionally evil methods) simultaneously with this idea. This antagonisation is yet another problematic stereotype female characters on the other extreme of the spectrum are subjected to.
In Bollywood, you really cannot win with female representation – they're either damned or damning.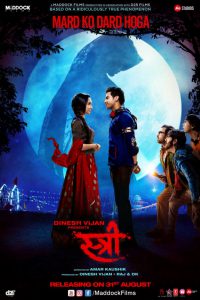 Rarely do we see a woman treated with respect, and rarely do we see women as strong positive characters. Stree (2018) was iconic for treating a sensitive issue in a humorous but respectful light, but even then we see a female vengeful spirit who only sought respect and love but was treated as a stupid and timid woman who was saved by a man, and a strong woman who radiated confidence and knowledge and proved herself to be more capable than the male protagonists but eventually turned out to be a power hungry sorceress in an admittedly vague open-ended climax. In Bollywood, you really cannot win with female representation – they're either damned or damning.
Also read: Hereditary Review: Great As A Metaphor, Not As A Movie
---
Featured Image Source: Desimartini