Students led protests and movements are important in any educational space because it reaffirms the democratic practice of dissent. They also mirror the ongoing realities of incompetent administration, sexist rules, and harassment faced by the students. 2018 has been an important year for students as their successful campaigns and movements have questioned the bases and foundations of educational spaces and created a difference.
Here's looking at the revolution caused by these movements.

1. Tata Institute of Social Sciences, Hyderabad

Students of TISS raised a demand against the arbitrary administrative decision of making TISS Hyderabad a non residential campus and discontinuation of Bachelor of Arts in Social Sciences. Students protested for this apathetic behaviour and demanded hostels for the marginalised. If the residential facility is withdrawn, the student composition will change as SC, ST and female students need safer spaces, lack of which will result in relatively lesser admissions. This, according to the students, will affect the diversity of the classroom to a great extent and will compromise on the quality of representation.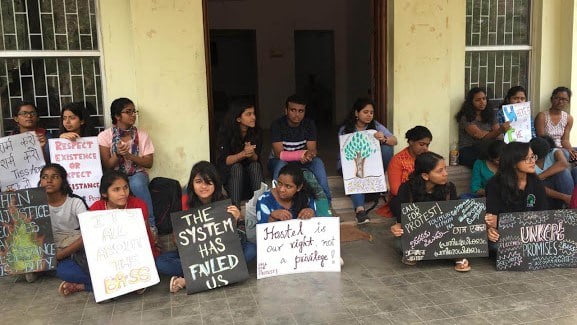 2. Pinjra Tod
The tremor was also felt with the number of voices that rose with Pinjra Tod throughout the country. Pinjra Tod is a women's rights collective that aims at ensuring secure, affordable and non-discriminatory accommodation for women students. The idea is to reclaim the college and university campus which actually is meant for the students.
The waves were felt through Panjab University Campus Students Council's (PUCSC) 'Pinjra Tod' movement which was against the differential hostel policies and demanded 24 hours girls hostel. While male students are allowed 24-hour entry to their hostels, female students are not.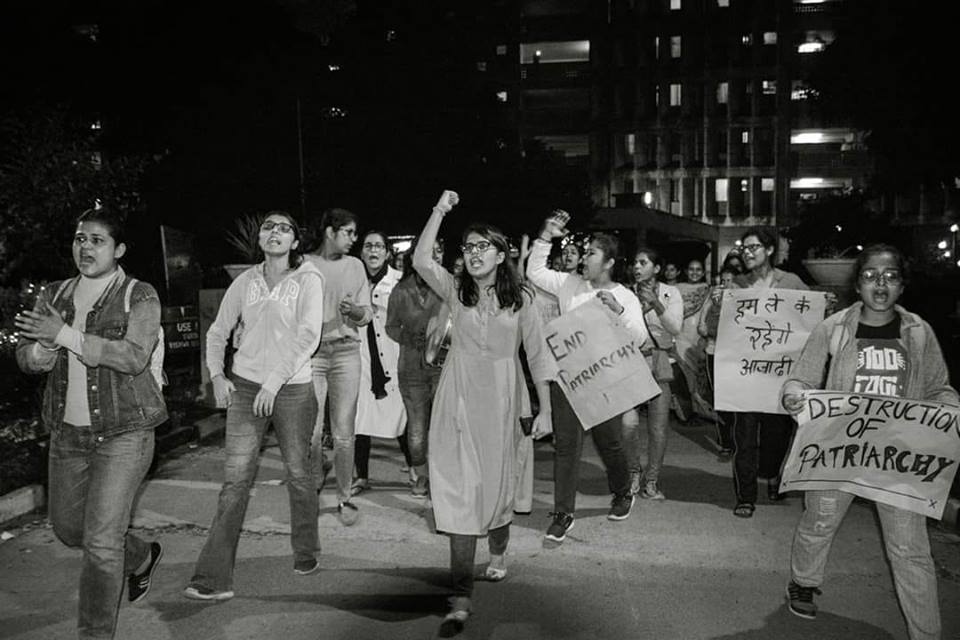 Similarly in colleges of University of Delhi, Pinjra Tod gained a momentum with students of Miranda House and Arts Faculty demanding the withdrawal of curfew timings. An all night protest was organised and a memorandum 'Charter of Demands' was submitted.
Lady Shri Ram College also demanded introduction of OBC reservation in hostel allocation buildings and to make college accessible for students with disabilities among other demands.
Regional Institute of Education, Bhopal also protested against the regressive hostel rules along with extension of the curfew timings. A list of demands was made and the students marched towards the Principal's office.
Pinjra Tod also earlier this year protested against the Delhi University administration demanding Internal Complaints Committee for colleges. Students complained about how their colleges do not have an elected student body representation within these committees.
3. Banaras Hindu University, Varanasi
Students have marched and protested through the gates of Mahila Maha Vidyalay (MMV), the women's college. The fight at BHU has been about gender discrimination along with different curfew timings. Following the case of molestation at BHU, students have alleged the members of Proctorial Board for victim shaming.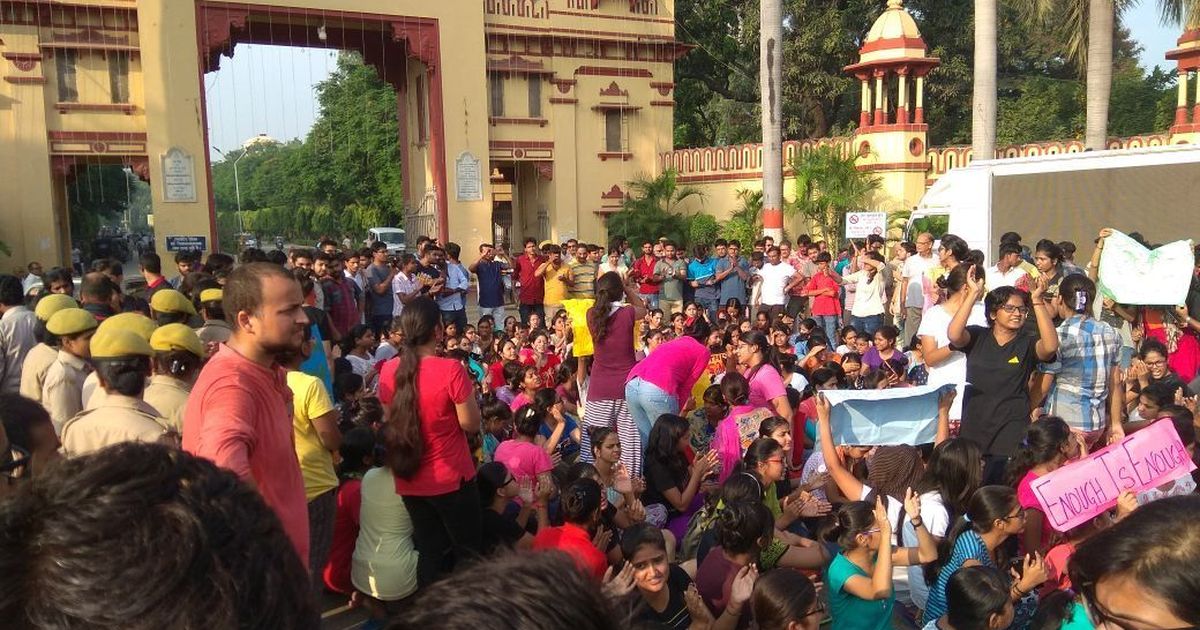 Students while protesting also demanded that the staff and members of administration be gender sensitive. Issue of safer spaces for women were raised, by having functional CCTV cameras and quicker procedures of taking harassment complaints.
4. Jamia Millia University, Delhi
In March students of Jamia protested against the curfew timing and demanded to raise it from 7:30 to 10:30. These demands were heard and the extension was given, however, within a small time gap it was shifted back to 9 PM. Students have complained that these curfew timing are sexist by all means.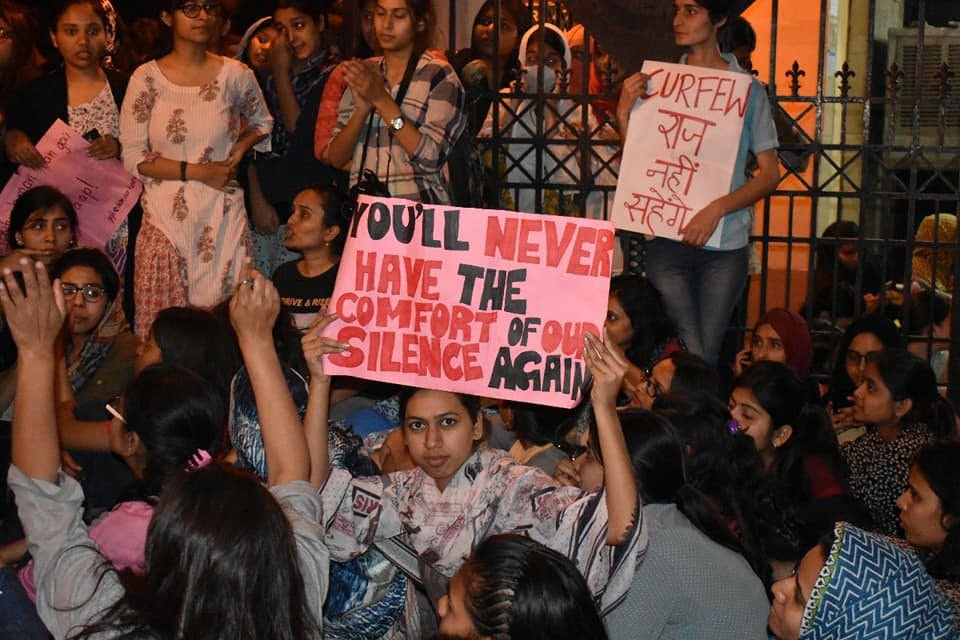 Apart from the timings, an eleven point rule was released for girls while there was no such thing for the boys except for one. Students have also protested against the hostel fee hike. These rules and approach towards treating students is gender biased and further solidify patriarchal norms.
Also read: The Illusion of Futility of Protests: Why A Movement Never Dies
5. SRM University, Chennai
Sexism and misogyny was countered at SRM with a female student facing harassment right within the college premises. This raised a question on how colleges and hostels protect their female students through curfew timings, however, are unable to ensure a safe environment within the college space.
Following the incident where a female student took a lift in SRM and the lift-man masturbated in front of her, led to girls taking this to the management of the college and demanding justice. When no answers met any of their questions, they crossed the hostel barricades at 9:30 PM to take this matter to the Director. Students reported several other incidents that show lack of safety within the college.
6. Jawaharlal Nehru University, Delhi
The perpetrators of sexual harassment are not just limited to workers or students of the colleges but the professors have also been unveiled with the truths. Atul Johari, professor from School of Life Sciences was accused of sexual harassment by seven different students and one former student. Students led a protest demanding Johari's arrest.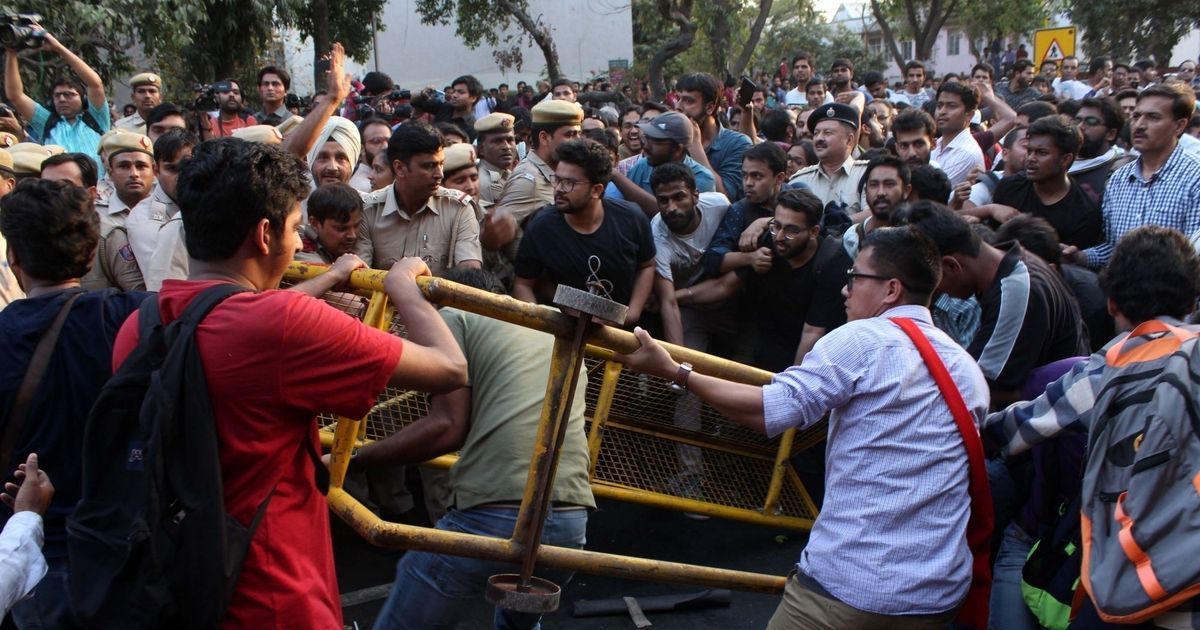 Students of JNU also protested against the University Grants Commission (UGC) following the declaration of privatisation of colleges and universities. Students were concerned about how higher education will become exclusive and unaffordable.
7. Hidayatullah National Law University, Raipur
HNLU students began an indefinite strike asking the Vice Chancellor, Dr. Sukh Pal Singh to step down accusing him of inaction against sexual harassment, financial mismanagement and academic decline.
Students have also aggressively raised voice on restrictive timings of library and hostels for women.
8. Madras Christian College, Chennai
Students of MCC protested against the mandatory field events following the death of a student who was made to participate in these sport events. This mandatory sports session should be made optional and not compulsory. The students have claimed that they have to spend at least 120 hours on field to earn two credit points which will ensure completion of their degree.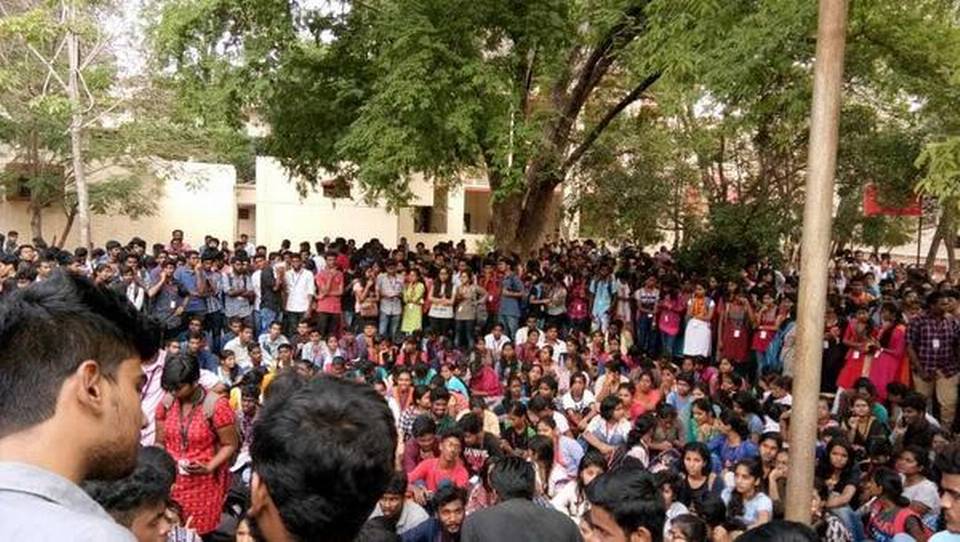 These extreme rules are not only arbitrary but also compulsory which led to a student losing her life. The protest was against "Sport for All" and against the authorities of college for their apathetic behavior.
9. Central University of Kerala
Student of Central University of Kerala led protests against the innate right-wing fascism that is dictating their college. Following the arrest of a Dalit student activist for breaking a glass pane, students felt that this was vendetta against Dalits and an attempt to crush their dissent which is unhealthy for any educational space. They have raised strong voices against the 'saffronization' of education.
10. Manipur University
The Manipur University Teacher's Association and the Manipur University Student's Union led a protest for the removal of the Vice Chancellor, Adya Prasad Pandey.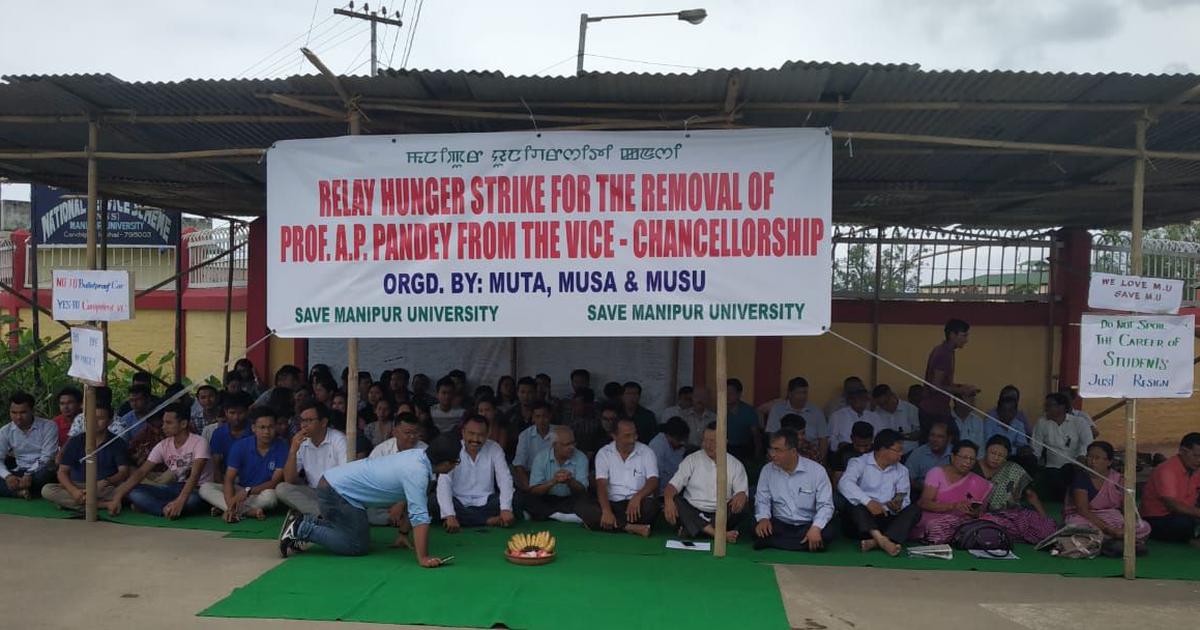 He has been called out for being incompetent and conducting non-academic activities from his office. He has also been accused for using extraordinary amount of money for his trips. Further, students claim that he has been propagating right-wing organisation's ideologies and trying to 'saffronize' the university.
11. Aligarh Muslim University
The protest at AMU demanded the arrest of Hindu Jagran Manch (HJM) activists and ABVP members for disrupting the peace and order at the university while the former Vice President Hamid Ansari was visiting. Hundreds of students raised slogans against the Aligarh Police for its 'alleged' inaction against such disruption.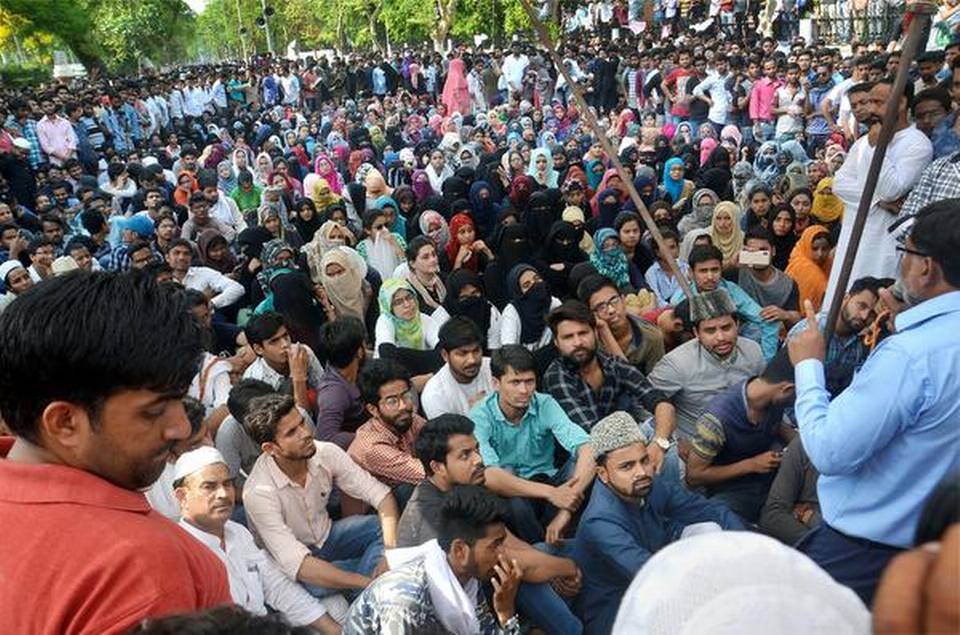 Mashkoor Ahmad Usmani, president of the AMU Student's Union (AMUSU),  demanded judicial justice and inquiry on vandalising property and security. This further questions how political agendas and ideas are rubbed into university spaces and threaten environment of the same.
12. #MeToo Moments
In the light of events that rolled post #MeToo, students of different colleges came out with their stories. Some of the colleges where the students spoke about their narratives of #MeToo include National Law University, Delhi where students shared their stories of sexual harassment by fellow male students on social media. Students also demanded functional ICC within the college.
Symbiosis Centre of Mass Communication sent suspension orders to of its faculty members in response to the complaints they received.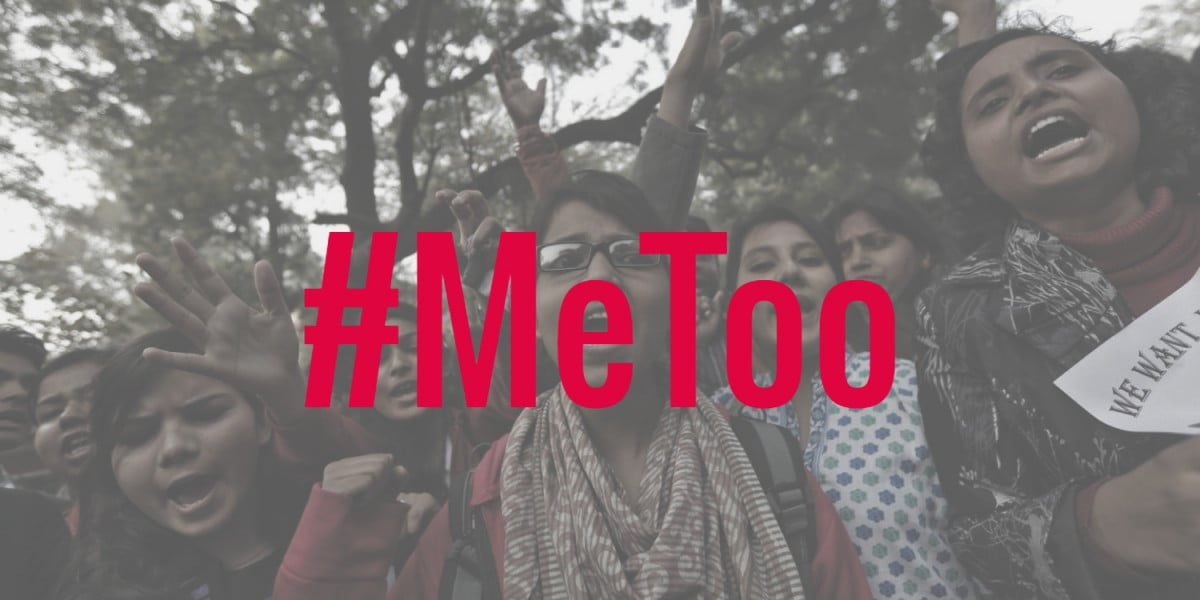 Mudra Institute of Communications, Ahmedabad initiated an inquiry against one of its professors following allegations of sexual assault made against him. MICA already has a Gender Equality and Anti-Sexual Harassment (GEASH) committee, however, now a committee of three senior female faculty members has been set up .

At National Institute of Design, Ahmedabad, students accused a senior faculty member Krishnesh Mehta of making "undesirable and out of syllabus references to sexuality and sexual relations and behavior."
With 2018 closing its curtains, we hope university and college campuses become more safe and are run by competent administration as 2019 unveils itself. There is always scope for dissent and more movements should find themselves in the mainstream because no society is perfect, its norms and rules need to be deconstructed to reconstruct a more equal environment.
Also read: NLS Bangalore's Student Collectives Are Islands Of Support For Marginalized Students
---
This is by no means an exhaustive or representative list. Suggestions to add to the list are welcome in the comments section.