Mirra Alfassa's quest for spiritual fulfillment inspired her to traverse oceans and seas to reach India which was considered the fountainhead of mysticism, diverse philosophies and spirituality. It was the revolutionary-turned-ascetic, Sri Aurobindo of Pondicherry, who assisted Mirra Alfassa in attaining her goal. He also gave her an exalted position as 'The Mother'. And she remained a mother and a guide to hundreds of thirsty souls, till the last.
Early Years
Born into an affluent family in Paris on 21st February 1878, she was christened Blanche Rachel Mirra Alfassa. Her parents were Hebrews of Turkish and Egyptian origin. Mirra began academics at age nine. At school, her favourite pursuits were art, tennis, music and singing. She was a voracious reader throughout her teenage and this habit helped her gain mastery over the French language. Georges Van Vrekhem, the Mother's biographer reveals how, through her childhood and adolescence, Mirra underwent several occult experiences. An outstanding experience was frequent dreamlike visions of a dusky figure whom she spontaneously hailed as Krishna. She had never met anyone resembling him in real life!
Stepping Out Into The World
At 15, having finished her schooling, Mirra got enrolled at Académie Julian, Paris to pursue a course in art. Her grandmother was instrumental in getting her introduced to Henri Morisset, an ex-student of the institute. There was instant chemistry between them and they finally married on 13 October 1897. They were blessed with a son a few months later. The couple led a comfortable life, making their living by painting. Fortunately for her, the prestigious Salon d'Automne, Paris, acquired many of her works and subsequently organised consecutive exhibitions for them, between 1903 and 1905. During this phase of her life she was a self-proclaimed atheist. She underwent a number of innate experiences which she found inexplicable.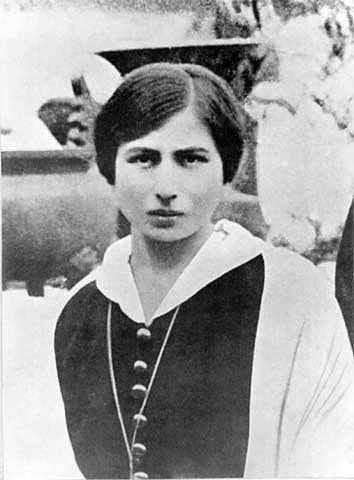 Around this time she stumbled upon a book on Raja Yoga, penned by Swami Vivekananda. The book satisfied some of her spiritual queries. She also managed to read the Bhagavad Gita in French which greatly moulded her journey towards self-realisation. Further, Mirra's insatiable quest of mysticism brought her in contact with the Algeria-based Cosmic Movement, spearheaded by Max Théon and his wife. She undertook extensive travelling and in-depth studies to grasp this ideology.
Life Changes
After Mirra Alfassa's ten year-old marriage ended in a divorce, she chose to live alone in a tiny Paris apartment, and plunged headlong into studying Buddhism and other religious faiths Around this time, she met Paul Richard an ex-army man who also dabbled in diverse philosophies. She got deeply involved with Richard who was fighting a legal battle over custody of his children from his first wife and married him.
In 1943, she started a school in the ashram,where the pupils were imbued by the lofty ideals of Sri Aurobindo.
Richard, a political aspirant, tried to get elected to the French Senate from Pondicherry, a French conclave in India. In March 1914, Mirra and Richard sailed eastward, on a journey that would change her life forever. After landing in Pondicherry three weeks later, they sought an appointment with Sri Aurobindo, the fiery revolutionary-turned philosopher, who had moved to Pondicherry, to escape the British rule. When she met the sage, Mirra realised he was the enigmatic figure who appeared in her dreams, many moons ago! During their second meeting, she experienced utmost tranquility and stillness of the mind like never before. Richard lost the elections; meanwhile their finances began to dwindle. To survive, they began publishing a bilingual journal titled Arya to propagate Sri Aurobindo's philosophical views. Having debuted on published on 15th August 1914, it ran for six and half years.
Turbulent Times
Against the backdrop of the World War I (1914-1918), life became a virtual roller coaster ride for Mirra and Richard. Since Britain and France were formidable foes, the British government pressurised the French government to relocate all revolutionaries from Pondicherry to Algeria, a French colony in Africa. Sri Aurobindo refused outright. The British regime then demanded the custody of the revolutionaries. By sheer coincidence, Mirra's brother, Mattéo Alfassa, the incumbent foreign minister of France, was put in charge of the matter. Alfassa adroitly hushed up the case for good!
Also read: Was Rabi'a Basri – The Single Most Influential Sufi Woman – A Feminist?
Richard and Mirra returned to Paris in 1915. A few years later, Richard was put in charge of France's external trade with Japan and China. During their four year sojourn in Japan, they got an opportunity to mingle with the Indian diaspora. They headed back to Pondicherry in 1920. However the euphoria of their marriage was short-lived. Soon Richard left Pondicherry on an extensive tour of North India. Thereafter he returned to Europe, he divorced Mirra and remarried.
Understanding how special she was, Sri Aurobindo declared her to be his equal in yogic stature, and hailed her as "The Mother".
In 1920 at her mentor's behest, Mirra shifted to Sri Aurobindo's home and lived with other inmates till her final days. Gradually Sri Aurobindo's spirituality won him global renown, besides an ever growing number of followers. Many of them thronged his Pondicherry home, in a bid to imbibe his Yoga principles as well close personal interaction. Many among them permanently settled down in Pondicherry. Initially, Mirra faced a good deal of antagonism form her fellow inmates, who considered her an outsider. Eventually Sri Aurobindo intervened. Understanding how special she was, he declared her to be his equal in yogic stature, and hailed her as "The Mother". He exhorted everyone to follow suit. The name stuck on.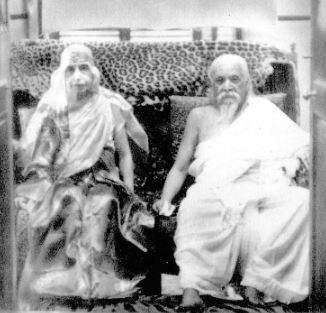 When Sri Aurobindo retired from active life in 1924, the mantle fell on Mirra to handle the administration as well as day-to-day functioning of the establishment, which had by then metamorphosed into an international ashram (abode) of spirituality. In 1943, she started a school in the ashram, where the pupils were imbued by the lofty ideals of Sri Aurobindo. It later became known as Sri Aurobindo International Centre of Education
Integral Yoga
During the last years of Sri Aurobindo's life the mentor and disciple zealously propagated what they termed as Integral Yoga. Its adherents were not required to practice austerity – on the contrary they were to lead regular commonplace lives and yet maintain direct, inward communion with the Divine. Spirituality was thus envisaged to be part and parcel of her everyday life.
Life After Sri Aurobindo
Sri Aurobindo passed away on 5thDecember 1950. Mirra was distraught. After twelve days of mourning, life within the ashram returned to normal. Mirra immersed herself in all its activities with greater dedication than before. Four years later, Pondicherry was liberated and became a union territory of India. Mirra retained her dual citizenship.
Last Years
She was the guiding spirit behind the setting up of Auroville (City of Dawn) an idyllic, township, where an ambience of universal brotherhood and peace prevails, minus the socio-political and ethnic barriers. Thereafter she slowly withdrew from regular activities and devoted herself to Yoga. In 1973 as her health began to fail, her scheduled public appearances were scrapped, the last being on 15th August that year. She quietly passed away on 17th November 1973, aged 85. She found her final resting place besides her spiritual companion.
Lives On In Memory
Since its foundation in 1958, Auroville has flourished and emerged as cosmopolitan spiritual haven. During the Mother's lifetime, numerous public figures – from Nehru, to Indira Gandhi, VV Giri to the Dalai Lama – have visited Auroville, to seek spiritual guidance. Till date, followers of Sri Aurobindo's philosophy and those who seek her guidance around the globe flock here to offer obeisance and pay their respect to the noble soul.
Also read: Mirabai: A Tale Of Simultaneous Devotion And Subversion | #IndianWomenInHistory
References
---
Featured Image Source: Auroville