Posted by Chandhini Rajesh Kannan

Do what makes you happy, but is this possible after marriage? Do we still choose to do what we want to?
As women, we strive hard to cross the ocean of societal norms and judgments in pursuit of our dreams. Sadly in many cases, marriage is a huge iceberg that wrecks our ship of dreams. In this postmodern era, we still toil to overcome the standards and conditioning that comes along with the institution called marriage. From changing the surname to compromising on your choices to nurture kids, the society has injected these expectations in the Indian girls' mind. However, making compromises are not the best way to lead a happy life. Life after marriage is not only to make homes and take care of children. At the end of the day, a woman is an individual entity with desire and passion.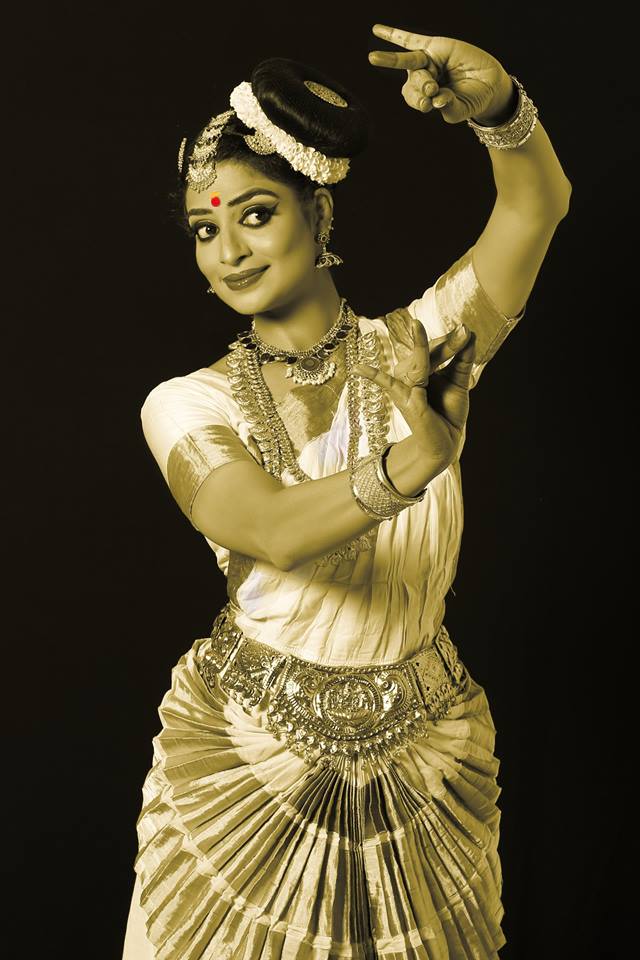 A women's dream is more than walking up to the altar or tying a knot!
Lately, trends are changing in India. Married women celebrities have been smashing glass ceiling and working at par with fellow male artists. On that list is the 44-year-old Anita Peter, who is a biker, actor, dancer, model, motivational speaker, a facilitator by profession and mother of an 18 and a 14-year-old. This is a muse to young girls and married women.

Hailing from a conventional family in God's own country, she broke the shackles of patriarchal badges and stereotypes on how married women should be. She is surely an inspiration to women who have unwillingly bundled up their passion and talents after marriage. In May 2017, Anita Peter did an 8000 km expedition from Kashmir to Kanyakumari riding her Harley Street 750 to carry her social initiative 'I Pledge- Awareness for change' to create awareness about civic sense and duties and its role in safety and respect.
Anita is a biker, actor, dancer, model, motivational speaker, a facilitator by profession and mother of an 18 and a 14-year-old.
Anita is a Mohiniyattam performer and the founder of Lasya Drutha, a centre for performing and fine arts foundation in Telangana. She dreamed of a place that brimmed with music, dance and theatre and made the same a reality with no barriers of any kind that hinders learning. She is a veteran in the field of leadership development with over 20 years of experience in the corporate and government sectors. She is also the CEO of Persona Script, a leadership skills development and design firm.
Also read: Why Is Marriage An Ultimatum For Women?
The value of learning comes through only when it can be applied to day to day life. Thus, she uses her expertise and experiences to create modules that help in seeing the transformation in people. She recently conducted a workshop, "Uncovering emotions through Navarasa- the expressions in life", at the International Facilitators Association, Pune on 7th December, 2018. Lasya Drutha celebrated the 5th year annual celebration on 16th January 2019. The event included Carnatic vocal, veena recital and Mohiniyattam performances.
During her interview with Chandhini for Feminism in India, Anita Peter spoke about how she manages to do what makes her happy even after marriage.
Chandhini Rajesh Kannan: How did marriage work as a license for you to do what you want to do?
Anita Peter: I was told I could do whatever I wanted after I got married. I knew that I getting married would give my parents the confidence that someone responsible would take care of me in all my childishness. Since then my only prayer was to find a husband who would understand me. Marriage is not the end of the world. Marry someone who would understand what you want to do. You need to discuss and also express what you want. Don't expect anyone to read your mind neither expect anyone to spoon feed you with what you want. You need to work for the same. This will help you to respect each other professionally and individually.

CRK: Can you tell us about your expedition? What was the learning that's close to your heart?

AP: It was an experience travelling with my fellow riders. Nobody in today's world is either wholly dependent or independent. We are interdependent. Under stress, we become our natural self, one that could have a positive or negative impact on another. When the going gets tough, the tough get going. The road is never smooth until the destination. There would be rough patches that pop up when you least expect.
As we are interdependent, it's important not to burn bridges. It is equally important to set expectations right in the beginning.
It's important for you to go slow, find your balance and pass through. That ultimately gives you confidence and a sense of achievement that you didn't give up. As we are interdependent, it's important not to burn bridges. It is equally important to set expectations right in the beginning.
CRK: What is the story behind your inclination towards Mohiniyattam? How did dance as an art impact you?
AP: I was initially fascinated by the off-white and gold costume, the jewellery and the subtlety of the dance. I started learning Mohiniyattam when my daughter was one and a half years old. I used to take her to classes along with me. Learning anything after being a mother required more planning, time management and conviction. I made sure I did all that I had to do for the family and practised whenever I could every day. This brought within the confidence and grace required in any given situation. Understanding different emotions also made me more expressive.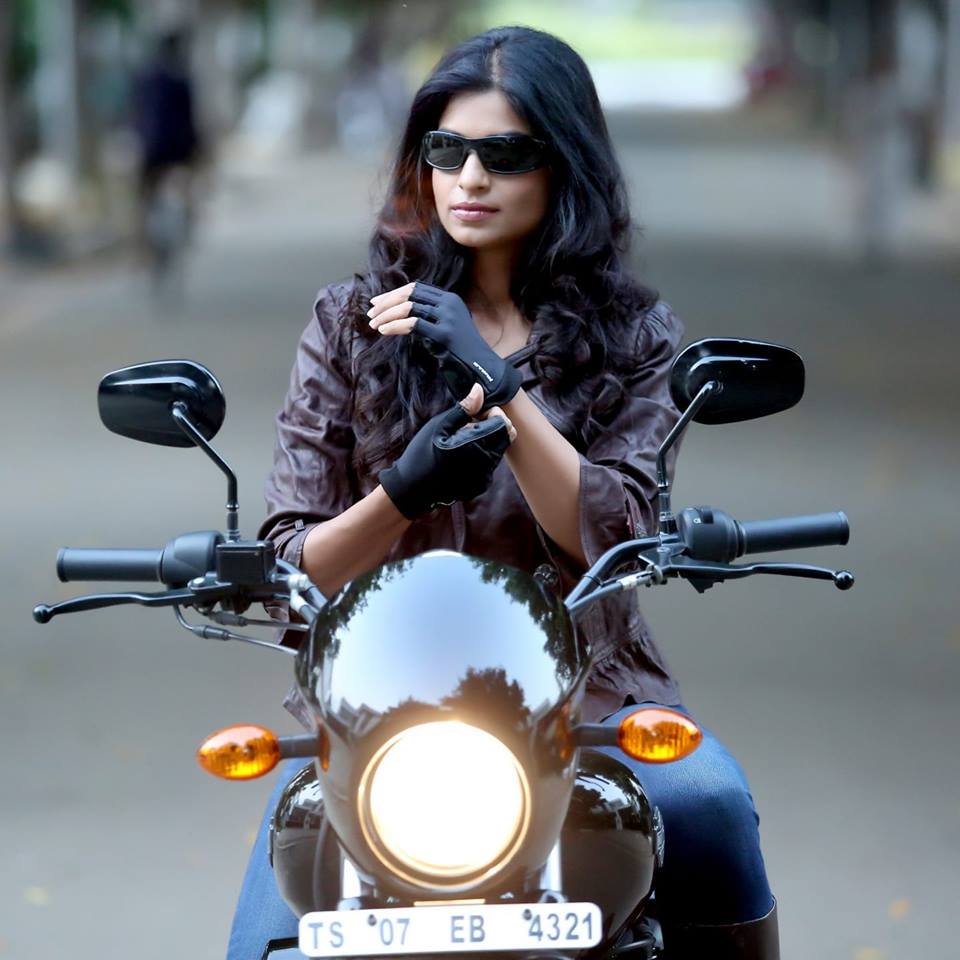 Dance has helped me touch many lives. It helped me guide a lot of teenage girls in their crucial stage of life and also several married women to believe that there is no specific time for a beginning. The choice lies with you.

CRK: In your previous speeches you have always emphasised on "don't seek approval", could you elaborate on it?
AP: I'm always open for discussions to know different views. This gives me different perspectives on anything. I then rely on my instinct. I do not 'not do' or 'do' something to make someone happy, to seek their approval, to be liked by them, or to please them. We, in that case, will never be able to do anything with confidence or being positive. There are people who insist on helping you making you feel obliged all through. Try to do things yourself with the guidance from those who have the expertise to do so.

CRK: Don't you think an individual needs motivation and encouragement to realise one's potential?
AP: Motivation is not a commodity that others can give you in the quantities you require. You need to be able to observe, learn and introspect to understand what you ultimately want for yourself. Preparation, planning and prayer are the key ingredients. Believe in yourself and your abilities. You should focus on being better than your yesterday's best. Remember that your opportunities depend on the standards you set for yourself. That will be your greatest motivation.
CRK: If you could change one thing about yourself, what would it be?
AP: I am happy with myself each day. What I am today is not what I was yesterday. So there is nothing specific I would like to change about myself. Change is a continuous process that happens naturally.
CRK: What do you have to say for young women with dreams and aspirations?
AP: If I can do it, you can too! If you have a desire, you also have to have the will to make it happen. Identify your purpose to align your goals, when you connect the two, choose the links wisely.
CRK: What are your upcoming travel plans?
AP: There is more riding this year and plans for the 'I- pledge' to be taken to the next level. However, nothing concrete enough to disclose.

CRK: What about the Lasya drutha shows?
AP: My students perform whenever there is a good opportunity with an audience that appreciate classical dance. I too have a few performances for known dance festivals. We have a dance production and a theatre planned.

CRK: Can you tell us more about your Persona Script workshop?
AP: We do open workshops which we announce three weeks prior to the actual date and also regular work for our clients which is in progress. There are several forums where I have been invited to speak for the next two months. I move ahead with a prayer that I will be able to instill in others the confidence to do what they want to do. You need to live your life and not live only because you have life.
---
All photography credits to Anita Peter