In September 2018, the Supreme Court passed a verdict (Public Interest Foundation v. Union of India) with a suggestion for the Parliament to curb criminalisation in politics. It reaffirmed the grounds of disqualifications for Members of Parliament and Members of Legislative Assembly (MPs and MLAs) but said that they were in no position to add further grounds for disqualification. Furthermore, in November 2018 the Election Commission declared that candidates failing to put out advertisements listing their criminal records during electioneering could face contempt of court proceedings and those publishing wrong info about their rivals' criminal antecedents could end up paying penalty for indulging in corrupt practices.
After the SC judgment, the poll panel in October made it mandatory for candidates contesting polls to advertise their criminal antecedents in TV channels and newspapers at least three times during electioneering. In addition to that, failing to do so would result in post-election action like election petition or contempt of the Supreme Court. Any candidate or voter of a constituency can file an election petition in the high court of that state challenging the election of the winning candidate.
the SC verdict did not specify where the said politicians need to advertise their criminal records – which means that they can choose to publish/advertise in regional newspapers in different languages or on channels with lesser viewership than most
There are however two starkly visible loopholes in this judgment: One, it only made it mandatory to mention cases that politicians have been convicted of, and not accused of or undergoing trial for. Second, the SC also did not specify where the said politicians need to advertise their criminal records – which means that they can choose to not publish/advertise on national dailies such as the Times of India or The Hindu, and do it also in regional newspapers in different languages or on channels with lesser viewership than most; which is precisely what they have been doing. However, a relatively quick Google search will leave you with nothing.
When I initially started researching for this article, it was almost impossible to find, on the first few pages of Google, a comprehensive list of election candidates and past convictions or current criminal proceedings against them. Given the grind of daily life, how many educated middle-class voters have the time to go through pages and pages of links that would give them the information they need? They'd rather go with whatever they already know of their leaders from mainstream media.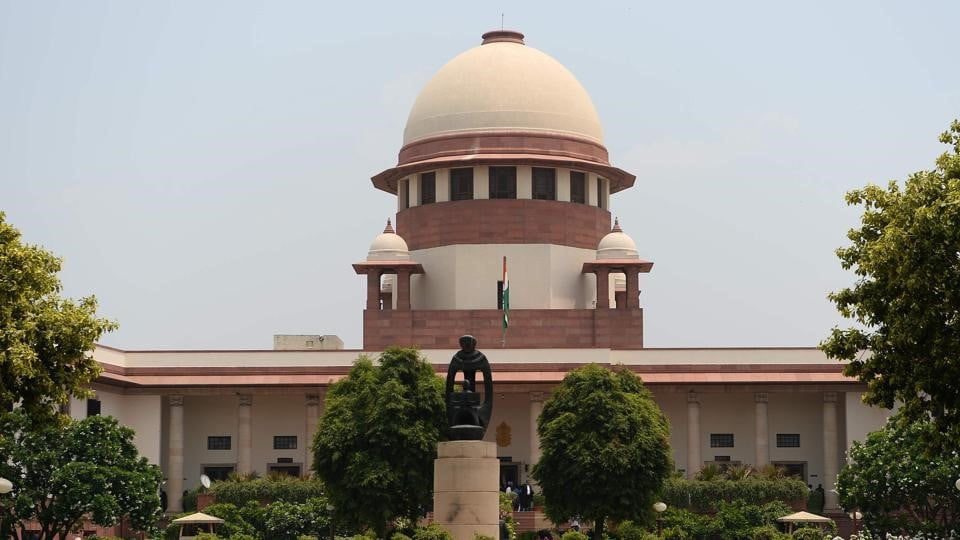 It's prime election time and it's necessary that the electorate have some form of knowledge and access to the records of leaders they intend to vote into power. For a first-time voter, or rather any voter, some statistics and rules for disqualification may prove useful in making a more informed decision. A few disqualifications for memberships include (Lok Prahari, through its General Secretary v. Election Commission of India and Ors):
Holding any office of Profit under the Government of India (Art. 102. Constitution of India)
Not a citizen of India or has acquired a foreign citizen (Art. 102, Constitution of India, similar provisions in Art 191 of the Constitution applicable to MLAs)
Person convicted under Section 153A, 505(3) of the Indian Penal Code – inciting communal or sectarian violence (Section 8(1)(a) of the Representation of People Act, 1951)
Persons convicted of bribery (17IE of the IPC), rape (376, 376A, 376B, 376C or 376D of the IPC), crimes against women (498A) (Section 8(1)(a), RPA)
Untouchability (Protection of Civil Rights Act, 1955)
Convicted under Narcotic Drugs and Psychotropic Substances Act
Promoting enmity between classes in connection with the election, removal of ballot papers from polling stations, booth capturing, fraudulently defacing or fraudulently destroying any nomination paper (S. 125, S. 135, S. 135A, S. 136(2)(a) of the RPA)
Conversion of a place or worship (S. 6, Places of Worship (Special Provisions) Act 1991)
Conviction under Prevention of Corruption Act, 1988
A person convicted of any offence and sentenced to imprisonment for not less than two years shall be disqualified from the date of such conviction and shall continue to be disqualified for a further period of six years since his release.
As of December 2018, there are over 4,000 cases pending, of which 2300 cases are pending against current MPs and MLAs, and around 1700 are against former law-makers. A Public Interest Litigation (PIL) was filed by lawyer and BJP leader Ashwini Upadhyay who sought for a life-long ban on politicians convicted in criminal cases. The court in the case of Ashwini Upadhyay v. Union of India and others has sought and relied on data on pending criminal cases against sitting and former MPs and MLAs in a State-wise List, curated by lawyer and Amicus Curiae Vijay Hansaria. Chief Justice Ranjan Gogoi perused the report and found cases pending in 440 of the 724 districts in the country.
The conviction rate in criminal cases against Indian politicians is just 6%. In 18 of 29 states and two of seven union territories, there were no convictions for criminal cases against MPs and MLAs. While some of their charges are minor, over 20 percent of the new MPs face serious charges such as attempted murder, assaulting public officials, and theft. Almost all parties in India, led by the ruling Bharatiya Janata Party (BJP) and the main opposition Congress, field tainted candidates, the report states.
Also read: Why Do Politicians Get Away With Sexist And Misogynist 'Rants'?
Till July 2018, Uttar Pradesh, Bihar and Maharashtra, all three BJP-ruled states, have the maximum number of MLAs with serious criminal charges against them, according to an analysis by the Association of Democratic Reforms (ADR) and National Election Watch (NEW). ADR and NEW analysed the affidavits of 4,856 sitting MPs and MLAs – including 770 MPs and 4086 MLAs. Out of these, 1024 (21 per cent) have declared serious criminal charges against themselves, said the report. As per the data, at least 64 (six per cent) ministers have cases of kidnapping registered against them; most against members of the BJP followed by their main opposition, the Congress party.
The study also showed that the ruling Bharatiya Janata Party (BJP) has the greatest number of MPs/MLAs with cases of crimes against women. What is even more peculiar, and disheartening is the fact that women-led parties such as the Bahujan Samaj Party (BSP) led by Mayawati and Mamata Banerjee-led All India Trinamool Congress (AITMC) have also given tickets to candidates with such criminal charges against them. Among various recognised parties, BJP has the highest number of such MPs/ MLAs, 12, followed by Shiv Sena with 7 and AITC with 6. Of these 48 MPs/MLAs with declared cases related to crimes against women, 45 are MLAs and 3 are MPs.
Maharashtra has the highest number with 12 MPs/ MLAs that have declared cases of crimes against women, followed by West Bengal with 11 and Odisha and Andhra Pradesh each with 5. The study shows that 327 candidates who have such cases pending against them were given tickets by recognised political parties. Among the major parties in the last 5 years, 47 candidates with declared cases of crimes against women were given tickets by the BJP. The second highest number of candidates, 35, were given tickets by BSP followed by 24 candidates from Indian National Congress (INC) who had contested Lok Sabha, Rajya Sabha and State Assembly elections.
More than fifty politicians who hold elected office in the Lok Sabha and state assemblies face charges in criminal cases related to inciting religious violence or stoking communal hatred, according to Hindustan Times' analysis of more than 50,000 candidates who contested elections in the past five years. "Candidates who have been accused or convicted of communal crimes win the elections they compete in far more often than those who have not been charged with any crimes", the analysis found, suggesting that voters see communalism as a reason to vote for a candidate rather than a political liability.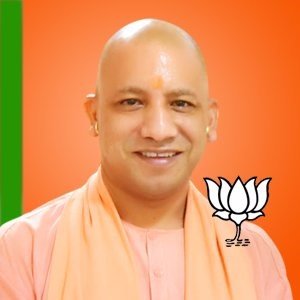 Here Are A Few MPs And MLAs With Pending Criminal Cases Against Them:
Yogi Adithyanath (BJP) – Attempt to Murder, Criminal Intimidation, and rioting with deadly weapons
Amit Shah (BJP) – Murder, kidnapping, extortion, and illegal surveillance
Nitish Kumar (Janata Dal) – rioting with deadly weapons, unlawful assembly, attempted murder
Faggan Singh Kulaste (BJP) – Criminal intimidation, rioting with weapons, wrongful restraint and voluntarily causing hurt
Chaudhary Shankarbhai Lagdhirbhai (Former Minister of State for Medical Education, Gujarat) (BJP) – rioting armed with a deadly weapon and criminal trespassing
Anupriya Patel (Apna Dal) – assault, destruction of evidence and endangering life
Uma Bharti (BJP) – attempt to murder, using criminal force to deter a public servant and rioting
Mukul Roy (BJP, Ex-TMC) – accepting bribes in lie of favours
B. S. Yeddyurappa (BJP) – forgery for different purposes, criminal breach of trust and cheating of property
Raosaheb Danve (Maharashtra BJP President) – using criminal force to deter a public servant from discharge of duty.
Sanjeev Kumar Balyan (BJP) – Use of criminal force to deter public servant from discharge of duty, wrongful restraint, and sexual harassment
Keshav Prasad Maurya (Deputy CM, Uttar Pradesh)
Owaisi Brothers, Asaduddin and Akbaruddin (Majlis-e-ittehadul-Muslimeen)
T. Raja Singh (Telangana) – Section 295A, "deliberate and malicious acts, intended to outrage religious feelings of any class by insulting its religion or religious beliefs" and 8 other communal crimes.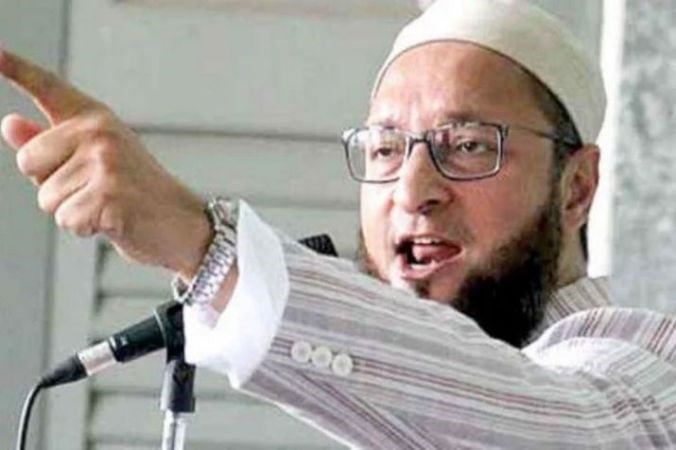 To access a State-wise list of MPs and MLAs and other politicians, please view the PDF document attached to the LiveLaw website, click here.
The Meta Question
So, why do we as an electorate keeping voting to power candidates who we know have heinous charges pending and past convictions against them? Political Scientist Milan Vaishnav in his book, When Crime Pays, on criminal politics in India has an answer. "A key factor motivating parties to select candidates with serious criminal records comes down to cold, hard cash", says Vaishnav, who has been studying the links between crimes and democracy in India.
Also read: The Farrago Of Biased And Fake News: Media's Role Before Lok Sabha Elections
He goes on to say, "The recent Financial Bill now makes it almost impossible to decode the anonymity of the donor and the receiver in case of funds given to a political party. That just tells you where the priorities are of the current government, even though the election rhetoric was significantly different." He further adds, "Appealing to social divisions is a hallmark of so-called criminal candidacy in India," and that criminal candidates "typically use their criminality as a way to signal their credibility to protect their own community."
References
1. Candidates failing to make public criminal records could face contempt of court action: Election Commission | Economic Times
2. Conviction rate in criminal cases against Indian politicians is just 6% | Business Standard
3. BJP has highest number of MPs and MLAs with cases of crimes against women, says study | India Today
4. 'Criminal contestants': BJP tops the list | Deccan Chronicle
5. Over 4,000 criminal cases pending against sitting and former MPs, MLAs | Economic Times
6. India's Criminal Politicians | The Diplomat
7.Hate Offenders | Citizens for Justice and Peace
8. Let's Talk About Hate | Hindustan Times
9. Crime but No Punishment – Milan Vaishnav | Carnegie Endowment
Association of Democratic Reforms Website
10. BJP Gains Lead Once Again, Has Maximum MPs/MLAs with Serious Criminal Charges | Newsclick
11. Supreme Court Judgment on Disqualification of MPs and MLAs
MyNeta.Info
12.4122 Cases Pending Against Legislators | LiveLaw
---
Author's note: I extend my gratitude to my friend and fellow classmate Aayushmaan Thakur for helping me with crucial data, without which it would be impossible to have any substance for the article.
Featured Image Source: Jagran Josh