Spoilers ahead!
"Hum aakhri thode hi na hain" (I am definitely not the last one).
Nishad, the Dalit rebel delivers this powerful line right before being killed by the police officers in a fake encounter. As powerful as this scene was, I wonder, was his character not powerful enough for him to be the protagonist? Why exactly was it necessary that the 'hero' be an upper-caste man?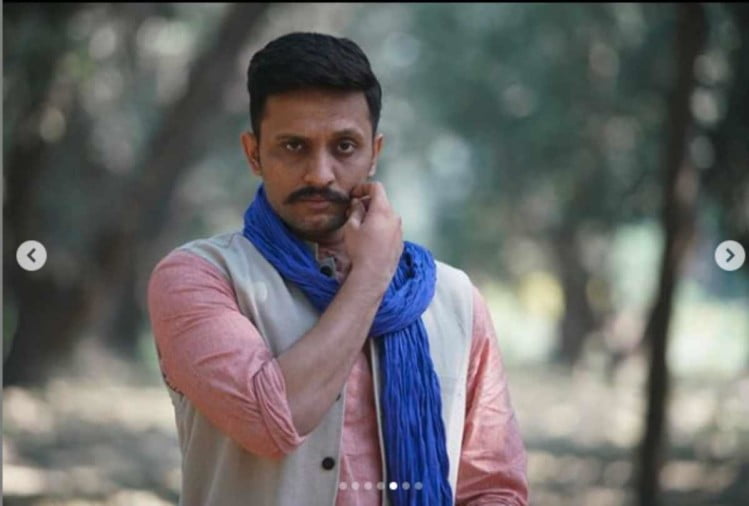 A lot has been said about the film Article 15, both criticising and appreciating it, and rightly so.
The film Article 15 talks about the deep rooted issue of the caste system in India and shows its ugly but real face. It starts with IPS officer Ayan Ranjan, played by Ayushmann Khurrana, entering one remote village with a beautiful Bob Dylan song playing in the background called, 'Blowing in the wind'. The lyrics of the song read –
"Yes, 'n' how many years can some people exist before they are allowed to be free? Yes. 'n' how many times can a man turn his head and pretend that he just doesn't see?"
It subtly refers to all those who have been subjected to thousands of years of casteism and caste-based violence, and to all of those who turn a blind eye to the fact that it still very much exists, and is a living and breathing evil. In contrast, the local folk song, sung as a voice of dissent and protest, "Kahab toh lagi jaayi dhak se", plays. The song talks about the differences between the rich and the poor. This contrast only paints the notion that caste is a 'rich vs. poor' thing or it only exists in rural India, which is far from reality.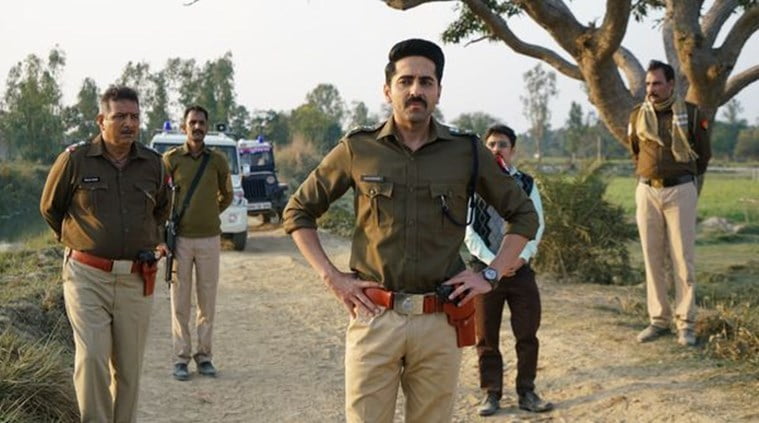 Casteism is not limited to rural India, it is everywhere—in our streets, our houses, our bungalows and in our mansions. A Dalit is a Dalit no matter where he/she is, because caste is not about financial identity, it has never been that. It's about our social identity, the lived experiences, the feeling of being violated and discriminated that you, your father and your forefathers have experienced and that has been passed on through generations of struggle.
However, in the next scene, the director very subtly addresses the issue when Ayan calls his girlfriend to inform her about his 'recent learning' of how in this village an upper-caste person should not be drinking water from a lower-caste person's house to which she replies rather calmly that there's nothing shocking about it, after all, her mother who lives in an urban setting, also keeps separate utensils for their housekeeper, breezily gazing over the idea that we are all guilty of practising casteism in some form or other.
I wonder, was Nishad's character not powerful enough for him to be the protagonist? Why exactly was it necessary that the 'hero' be an upper-caste man?
There is no denying the fact that there are many problematic aspects in the movie. But should that be a reason to overlook the issue that the movie has or at least tried to bring forward?
There is a whole another India outside our woke circles which still denies the existence of a casteist society, which believes that caste is a thing of the past. How do we reach these people who are far away from our discussions on our Twitter bubble? The Twitter-woke answer would be 'it's not my responsibility to educate them'. Yes, it is not. But that doesn't change the fact that their ignorance is what constitutes the problem and it is important to make them a part of this discourse.
Solutions are not necessarily found in the loud dissent of our woke circles. Sometimes it can also be hiding inside people's ignorance, waiting to be found. Article 15 reaches out to those corners of ignorance. Every time I heard a 'tsk' or a gasp in the movie theatre, I realised how these same ignorant people around me are shedding a small part of their ignorance, and honestly, that makes me happy. The brutally real picture of caste-based violence depicted in the movie made people shudder and uncomfortable, forcing them to accept that yes, It still exists and is happening right now! This is maybe one of the very first times that a Bollywood mainstream movie has delved into the realities of caste-based violence. Mind you, I say caste-based violence, not caste. And this is not giving a cookie to the director, but simply acknowledging the fact that the movie definitely had points that need our genuine attention. So if it didn't address caste honestly, what did it do? It started a conversation. Yes, outside our woke bubble.
Solutions are not necessarily be found in loud dissent in our woke circles, sometimes it can also be hiding inside people's ignorance, waiting to be found.
Having said that, there are also many problematic aspects in the movie. Firstly, why are the characters from the lower-caste community played by those who, in reality, are from upper castes? Token representation is as bad as no representation. The scene where a manual scavenger emerges from a drain, covered in sludge, however, was shot with a real manual scavenger. Slow claps for the disturbingly 'selective' choice to represent people from the community.
Secondly, I was extremely disappointed by the fact that except for Nishad, there were no powerful Dalit characters in the movie. Gaura's character was no doubt a powerful one, but why was it necessary to portray her as a scared, meek woman every time she was in the frame with Ayushmann Khurrana?
Thirdly, there is a scene in the movie in which the other police officers ask Ayan not to enter the swamp saying "Aap kyun utar rahe hain?" (why are you getting into it?), to which he replies, "Kabhi na kabhi to Brahmin ko bhi utarna padega na" (Someday even a Brahmin needs to get into it, right?). Umm.. excuse me? Wasn't the whole point up until now to show that there shouldn't be any difference between people on the basis of caste?
Literally, 50 of your fellow colleagues from all the communities are already in that swamp. Why say "even a Brahmin needs to do it"? Why such special attention to a Brahmin 'hero'? Perhaps it was to please the Brahmin protestors whom the director addressed in his statement saying, "My wife is a Brahmin, many of my friends are Brahmin. There are many actors in the movie who are Brahmins." Of course there are, Anubhav Sinha, of course there are.
Also read: Film Review: On Sairat and Custodians of Love
There is another scene in Article 15 which is extremely problematic. Ayan finds out that one of the police officers who has been helping him with the investigation was also engaged with the rapists. He confronts the officer and the officer starts crying. He says that he was drunk and apologizes profusely for what he has done, finally jumping in front of a moving truck, killing himself. The entire scene felt like an extremely distasteful way to invoke sympathy in the hearts of the audience for the police officer who, mind you, was a RAPIST! I fail to understand what exactly was the point of this scene. Why must we sympathise with a rapist, no matter how 'nice' he is otherwise?
For a movie like Article 15, objectivity is the key. We need to get past our own notions of a perfect movie. Especially because no movie is and none will ever be.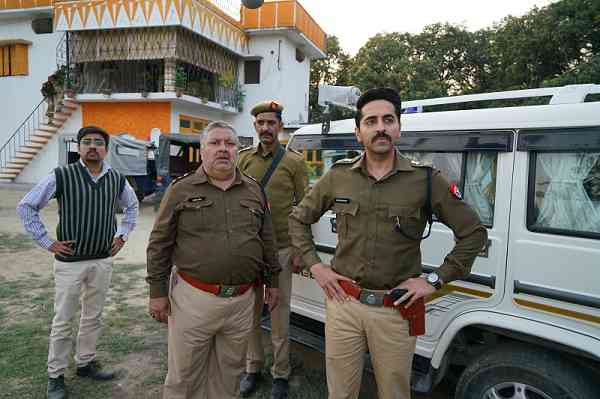 For a movie like Article 15, objectivity is the key. We need to get past our own notions of a perfect movie. Especially because no movie is and none will ever be. We need to address the good, the bad and the worst altogether instead of looking at it through only one rigid lens. Ayan is every ignorant person who refuses to believe that casteism is a real thing until they are forced to do so. I wish they showed Ayan acknowledging his privileges and forcing the upper-caste audience to face and accept their own. The movie is not for the people like us who know what casteism feels like and have survived in a casteist society like ours, but for those upper-caste people who, like Ayan, refuse to believe that caste-based violence is a reality.
Also read: Film Review: Parched, Of Women Thirsting For More
Lastly, does Article 15 give a solution? No, it doesn't. And I don't expect it to either. It doesn't have to give us a solution, as long as the question that it asks and highlights is important and forces people to think. Think, in what ways have you practised casteism lately?
---
Feature Image Source: India Today