When it comes to menstrual hygiene, the scenarios in the villages are completely different. Women still use old rags, newspapers, etc., due to the lack of resources and knowledge. Hence, they become more susceptible to health issues. Moreover, the discussion about menstrual hygiene still remains a taboo both in cities and villages.
Mausam Kumari of Rajauli Block village is one of many women who are busting period taboos and having difficult but important conversations in villages of Bihar. There was a time when she wasn't allowed to go out without permission, but now she is breaking barriers by going village to village, in order to educate women about family planning, menstrual hygiene and evils of child marriage.
It all started when Mausam attended a workshop on family planning at her village. Mausam recently visited Delhi and shared her own experiences with Feminism In India.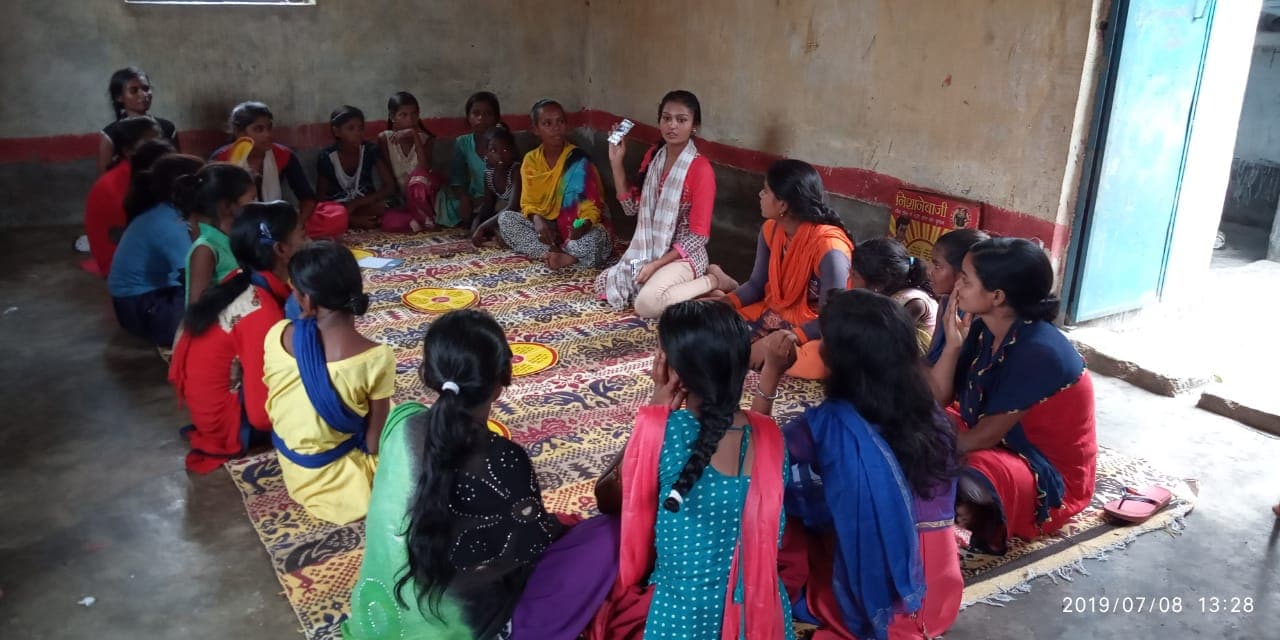 Who is Mausam Kumari?
Mausam is an extra-ordinary girl living an ordinary life, ensuring the engagement of more rural women into understanding the significance of family planning, marriage at adulthood instead of child marriage and health and hygiene. Mausam is a youth leader who discusses women's health for the last 3 years. "In the last 5 months, I have conducted workshops in 16 villages," says Mausam. Mausam is a part of the National Adolescent Health Program of the Gram Mandal which goes door-to-door to educate the women of villages and towns for health. She is also associated with the Population Foundation of India.
"In the last 5 months, I have conducted workshops in 16 villages," says Mausam. Mausam is a part of the National Adolescent Health Program of the Gram Mandal which goes door-to-door to educate the women of villages and towns for health.
Health-care is an important issue for urban and rural women alike. Due to patriarchal norms, women's health has been ignored for many decades by their own families as well as themselves. Social-economic factors like taboos, myths and lack of resources make it worse for rural women to access health-care facilities and a healthier lifestyle. Discussions about issues like family planning and child marriage is still a difficult one in rural areas. In many places, child marriage is still a norm and to challenge it, we need to ensure that awareness about such issues reach different villages. "Family planning is still a topic of shame for rural women as they are taught to be subservient to their husbands and to not be the decision-makers when it comes to family matters," Mausam told FII.
It is revolutionary that a young individual like Mausam is ensuring to empower other women in an erstwhile conservative set up by giving them the knowledge they have every right to have.
What Inspired Mausam To Be A Part Of This Initiative?
When Mausam Kumari attended her first workshop, the topic of family planning made her uncomfortable. She asked the workshop coordinator to stop talking about it as she felt that they don't need any information about it because they are too young to plan a family. She asked the reason for the topic of family planning. Not only Mausam, many other girls believed that they do not need to know about family planning because they aren't married.
To answer this question, the workshop coordinator took them to a neighboring village where a sixteen-year-old girl had died due to a lack of proper nutrition during her pregnancy. It changed Mausam's perspective and she realized that there is a need to raise awareness in villages.
Mausam also opposed child marriage and says, "There shouldn't be child marriage, girls get burdened and are not able to access education because of the same".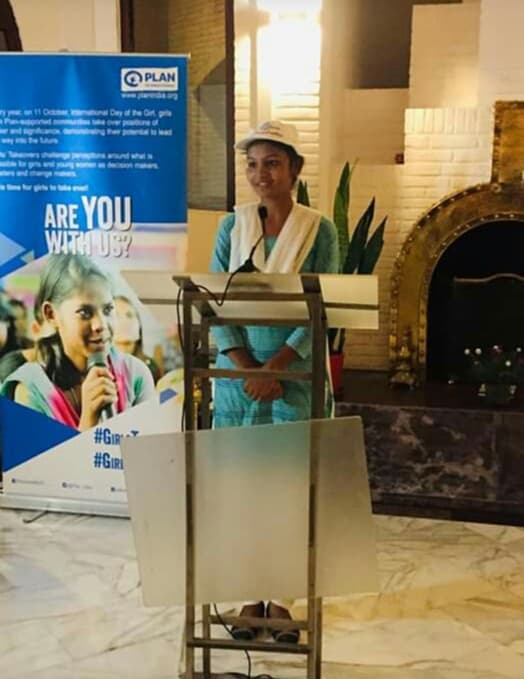 Mausam's inspiration is also her mother, who in the beginning was reluctant but later made her go everywhere because she understood the importance of her work. When women of different villages meet, they are able to relate their everyday problems with each other. They establish a sense of solidarity because their problems and their struggles are the same. Not having access to proper menstrual hygiene products is still an issue for many rural women and lower-class women in an urban setup. When one of them, for say Mausam in this case, comes with solutions and access to information, they feel heard.
The Challenges Which She Overcomes Every Day
The road to awareness is a rocky one. Mausam and others have to go through daily taunts and humiliation while reaching out to other women. Mausam shared many incidents in her discussion when they faced backlash just by starting a conversation about such issues. "One time a woman closed the door at my face and a girl's mother told me and the rest of the youth leaders to go away as she heard that they have come to talk about menstruation and family planning, she called us awaara (vagabonds )and told us to be ashamed of ourselves," she said. Often such discussions in villages are opposed and people who are making others aware have to face criticism.
The disparities between cities and villages are huge. Mausam shared an incident in which the men of a village told them,"This is not Delhi-Bombay, such things cannot be done here." But Mausam and their group remained adamant and continued the workshop. It speaks volumes about how in the name of culture, important issues like these are not talked and discussed extensively. Overcoming such obstacles is difficult and women can liberate themselves by having collective discussions and empowering each other. Mausam has also stopped many child marriages with her team.
Also read: Woman Shamed For Demanding Sanitary Pads In Railways
Why it is important to have awareness everywhere?
Mausam told another incident that made her realize how important it is for families to be aware, "A girl had missed her menstruation for three months and her family was not allowing her to go anywhere, that girl was asking for help. I asked her to take the kit and check herself. but that girl could not get out and started calling and crying because her family was beating her." Before things could get worse, Mausam contacted an Asha worker and asked her to visit that girl. It turned out that the girl couldn't get her period due to weakness and malnutrition.
Every year, lakhs of rural women suffer from diseases and infections due to a lack of proper menstrual hygiene and awareness. Many teenage girls die during pregnancy due to child marriage.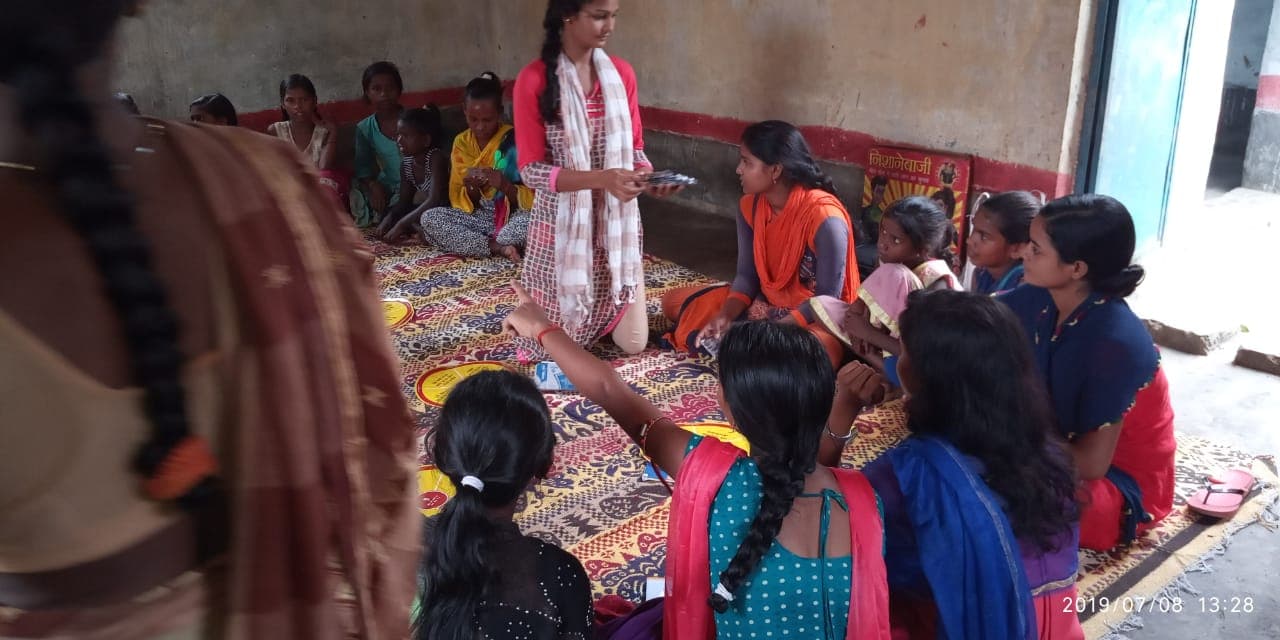 With proper awareness, women can seek proper health-care and can fight evils like child marriage. Mausam also focuses on distributing sanitary napkins among village women and teaching them the benefits of using it. She has also initiated to start a youth clinic at her village with the help of officials so that girls can easily access health-care facilities.
Women make double efforts in villages to reach better facilities and to make sure that everyone else reaches them too. The kind of hard work which Mausam and her counterparts do is commendable.
When we asked what urban women should know about helping rural women, Mausam replied, "People in villages take time to understand things because they are not well educated, if someone comes to cities(from villages), educate their girls."
Also read: In Conversation With Srilekha Chakraborty: The Curator of #PeriodsPeCharcha
Mausam is an inspiration for many village girls. She ensures to provide help to all the women she could meet. This develops a sense of sisterhood in an erstwhile patriarchal setting which keeps women under the veils of culture.
---
All pictures have been provided by Mausam Kumari.