Masculinity as a notion has contributed to the socialization process of young minds across the world. Gender roles are learned and followed as what is masculine and feminine. Bollywood is one of the most influential industries in India. We all grew up watching Bollywood movies and they developed our thinking and expectation about our daily lives. The term masculinity is often discussed in society. R.W Connell describes hegemonic masculinity as "practices that legitimize men's dominant position in the society". Masculinity has evolved over time in Bollywood. From macho heroes who are angry and fighting off with a group of villains to understand and supportive partners, roles for men are changing and they are changing for good. However, not everything is free from sexism. Many movies even now promote misogyny and broody behavior of men. It is a long journey and we need to keep revisiting the old and new times of masculinities portrayed in Bollywood.
Masculinity in Bollywood Since The Beginning
The "Angry Young Man" era was the era that laid the foundation of what a man should be. Beginning from the 1960s till the 1990s, it had a lasting impact on the minds of the people. During this era, actors like Amitabh Bachchan defined masculinity as fighting off villains on-screen, saving their mothers or lady love. Movies like Sholay defined gender roles in Bollywood.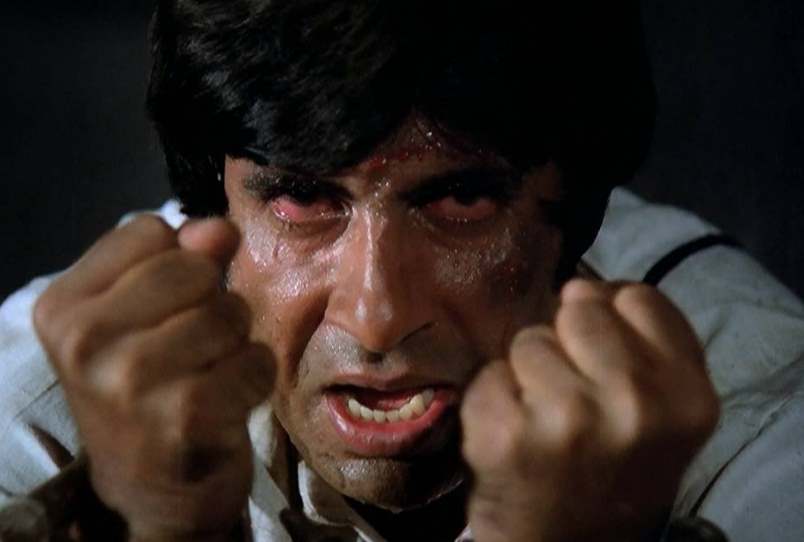 Dharmendra also became famous for his aggression on-screen with his famous dialogue. Heroes played roles of sons and fathers, yet they focused on being "macho", fighting criminals, wrongdoers and cheaters. This era showed the idea of being a man as the idea of being tough, rowdy and well, macho.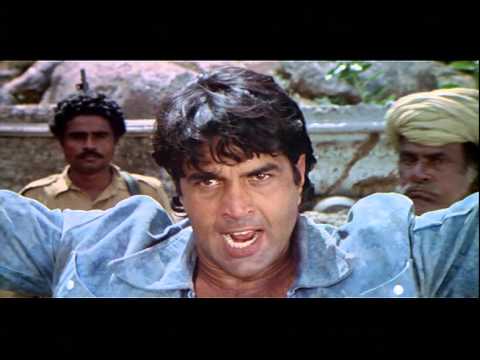 Movies like Sholay showed women characters as the damsel in distress and men as their savior, and most of the famous dialogues of this era are those where heroes are threatening the villains. In ShehenShah, Amitabh Bachchan was a man who restored law and order by beating up criminals. Rishi Kapoor and Mithun Chakraborty were famous for dancing yet the aggressiveness was part of their scripts.
From 1990 onwards actors like Akshay Kumar and Govinda took over and started playing similar roles and later took up a hint of comedy in similar stories. Issues like extramarital affairs had been used as a punchline in many movies during this period. Salman Khan in Biwi Number One played the role of a husband who cheats on his wife. The movie spreads internalized misogyny among women by blaming the girlfriend for an extra-marital affair, instead of the husband.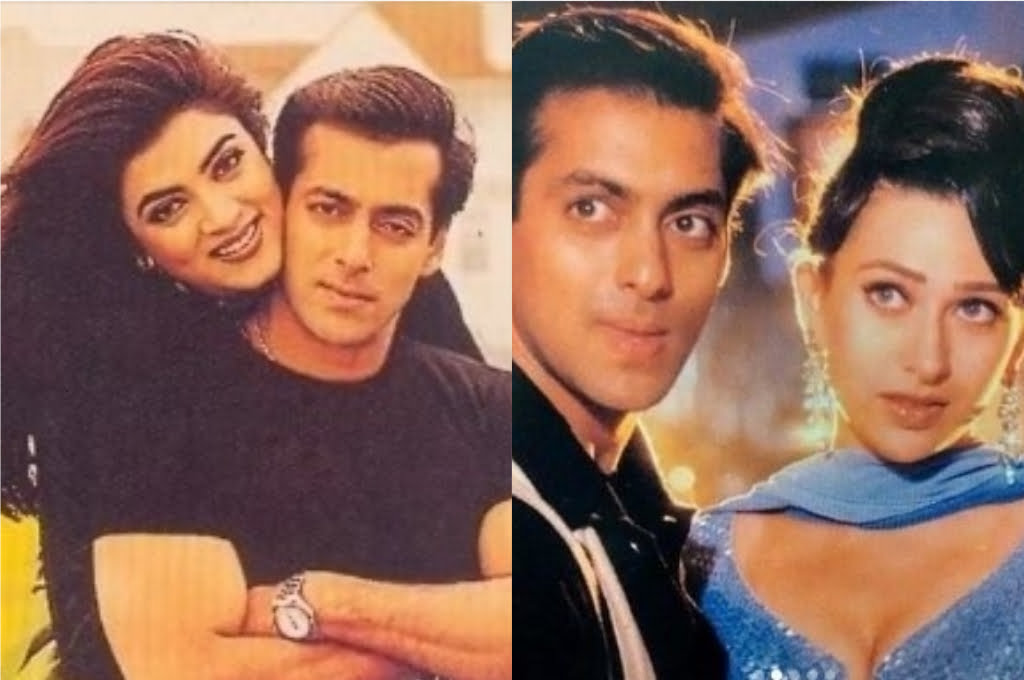 It was the period when sexism in Bollywood grew rapidly and stalking was gradually being normalized as a justified form of expressing interest by the heroes. This time was under the shadows of angry men who were also family-oriented but only as the head or decision-makers of the families.
The maltreatment of women normalized through movies also makes them lack an opportunity to stand for themselves. They end up feeling that's how men behave and it is okay to be mistreated.
It was also the time when Directors like Sooraj Barjayta came up with family movies like Hum Apke Hain Kaun and Hum Saath Saath Hai etc. The problem with family movies is that they reinforced gender roles in the name of a family where women characters were usually homemakers and their lives revolved around the hero making them lack agency of their own. The movies were full of drama, action and violence. If a movie was coming under the family-comedy category, usually it focused on gendered statements or sexist jokes to provide comedy relief.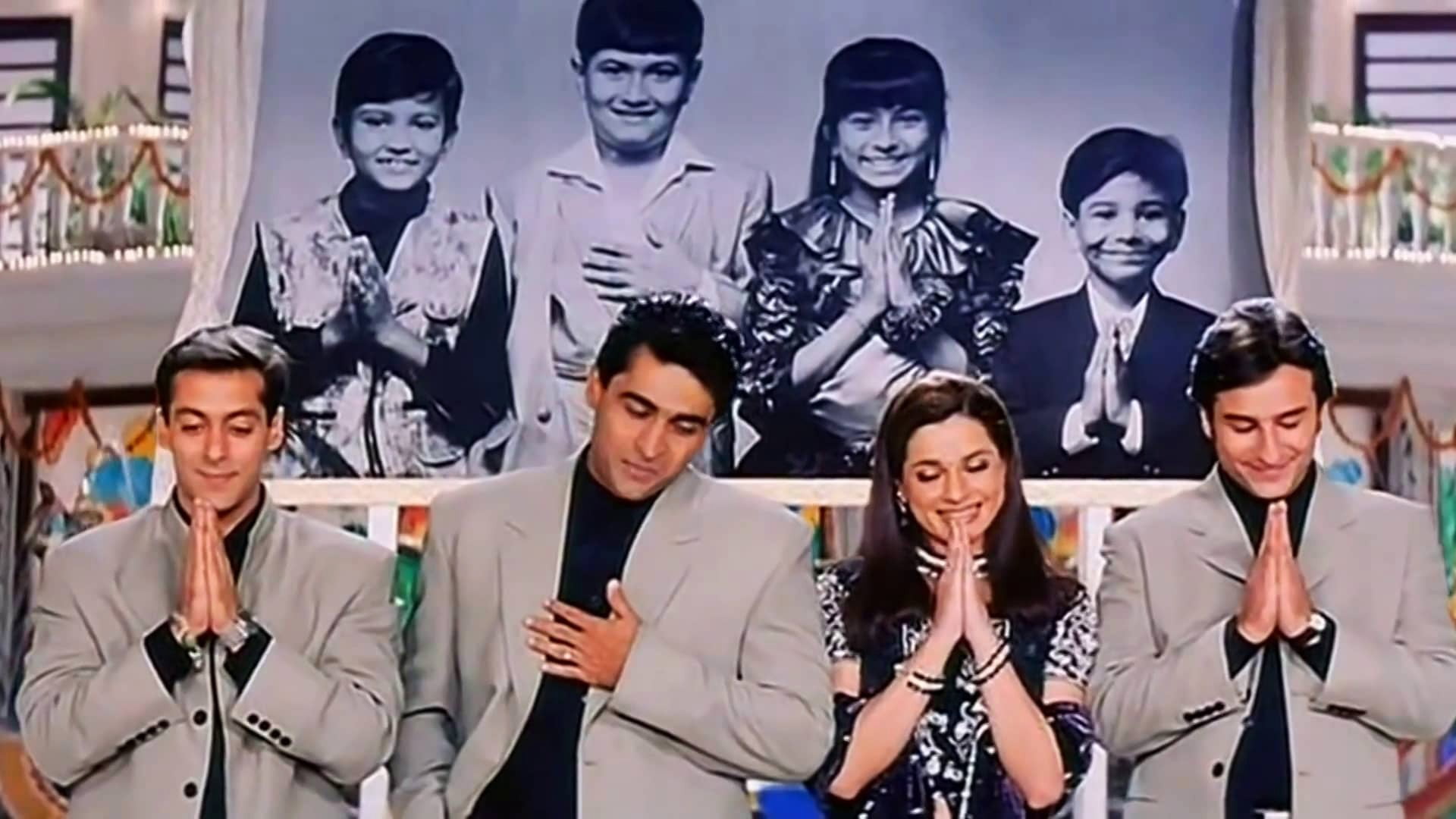 The Move Towards Savior Complex
The early 2000s weren't much different. With actors like Shahid Kapoor in Vivah playing a loving fiance, the movie still focused on good looks (as per beauty standards) of the woman and glorified men for staying and holding on to the relationahip, despite the loss of her beauty. The film conveyed a clear message to men that they are "saviors" of women for "accepting them", even after whatever "tyranny"they went through. The 2000s also began with the savior complex in heroes in the script, from Gadar to Veer Zara, the hero was crossing borders for love and "saving" the heroine. Women characters were either just daughters or lovers with no career or no mentioning of their career in such movies.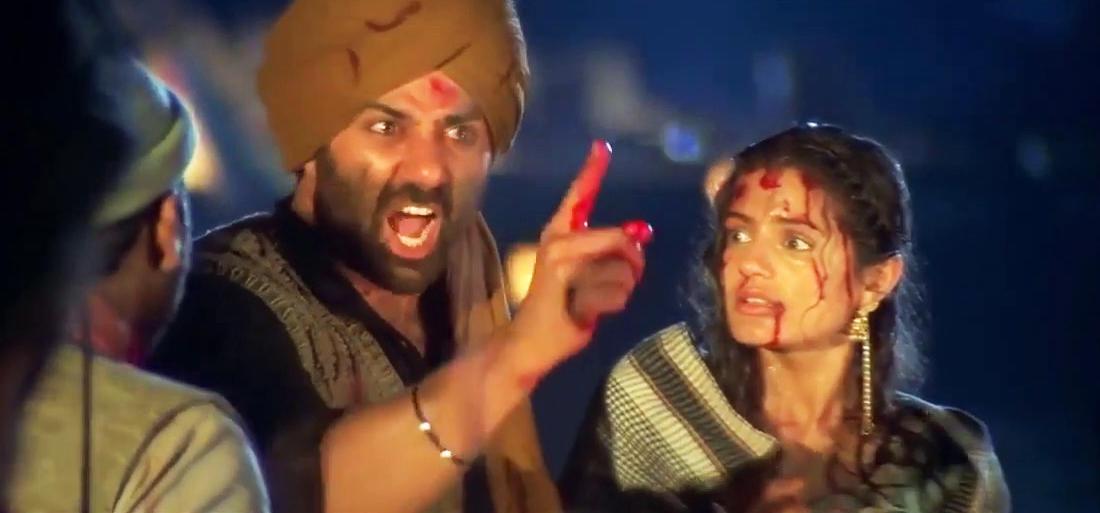 The evolution of male characters happened at each decade. But the notions of masculinity remained almost the same. Men have to head, while saving everyone. The aggressiveness became less. Some movies were labeled as "women-oriented" but the guidance was given by men. Men were shown as liberators of women and this trend is staying till now.
A trend of prince charming with movies like Kuch Kuch Hota Hai and Dilwale Dulhaniya Le Jayenge entered Bollywood which showed that men were capable of loving others, yet most of the characters were stalkers who cared more about their ego and treated women like trophies.
This Decade
In contemporary times, the trend of male liberator is making waves with Dangal, Chak De India, Mission Mangal, etc.
However, this era also showed toxic masculinity with movies like Kabir Singh, Sonu Ke Titu Ki Sweety, to name a few. The toxic masculine characters who do not care about mutual respect or consent creates the wrong example of how men should be. The common factor in these movies is how women are constantly getting mistreated yet are not able to take a stand for themselves. The normalization of this behavior is creating a sense of acceptance.
In Sonu Ke Titu Ki Sweety, Kartik Aryan played the role of the protagonist's best friend who is not fond of his new girlfriend. He asks him to have post-breakup sex instead of dating her, conveying a clear message that he thinks that his friend is dating her without thinking. He keeps on challenging Sweety (Nusrat) and even comes up with character assassination about her former engagement.
The much-debated Kabir Singh where he claims a girlfriend and stays abusive is still afresh. The Pyaar Ka Punchnama series of movies showed women as irrational, demanding and created a stereotype of "gold-diggers". Overall, most of the women-oriented movies also had sexism as Akshay Kumar jokes "women" in Mission Mangal when Vidya Balan suggests an idea for Mars Mission through cooking. Dabangg 3 also hits the theatre and it is no doubt that Salman Khan's role in most of the movies is that of the angry man.
Not So Angry Men: Emergence of New Ideal Man in Bollywood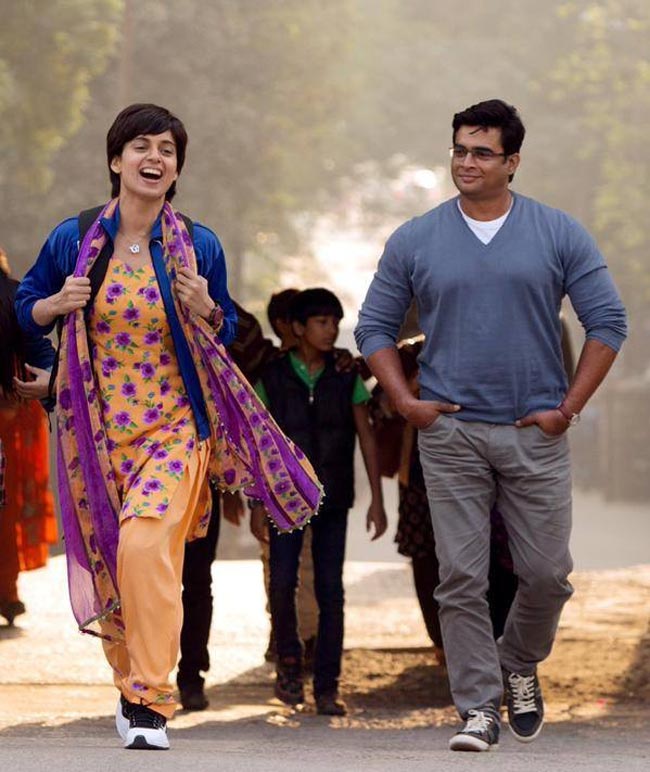 Somewhere, the notion of masculinities is also was challenged during this time. Movies such as Mere Brother Ki Dulhan, Jaane Tu Ya Jaane Na, Hindi Medium, Tumhari Sulu showed men who were not threatened by strong women around them; they were supportive instead. The idea of being more involved in housework and home affairs and being expressive of their emotions for men began at this time. They expressed themselves and were still comfortable with their masculinity.
In Hindi Medium Irfan Khan plays the role of a caring father and a loving husband who understands the importance of education for his child and the struggles of his wife. Imran Khan in Jaane Tu Ya Jaane Na is an independent man who chooses not to get aggressive to prove his masculinity. He performs household chores because it is everyone's responsibility, irrespective of people's gender, which in turn dismantles gender roles.
Madhavan in Tanu Weds Manu series is an example of how men can express themselves without being toxic. He treats rejection gracefully and acknowledges the consent of the lead in both movies. The second series of the movie also showed women who make active choices, for example, the instance of when Kangana walks away from her marriage ceremony because she believed that she deserves better.
Vicky Kaushal in Raazi is another example of evolved masculinity on screen. He is an understanding husband who is not afraid of showing he is as nervous as Alia Bhatt when they meet after their marriage. He also shows emotions on screen humanizing male characters who are often created as caricatures of two emotions: anger and joy.
Also read: Kumbalangi Nights And The Progressive Turn In Malayalam Cinema
Ayushman Khurana in Vicky Donor is also an example. His role in Shubh Mangal Saavdhan is one of the hidden gems when it comes to confronting notions of masculinity. Fawad Khan in Kapoor and Sons played the role of a homosexual person which is not a stereotypical depiction of homosexual characters and is fresh as compared to the mockery of homosexuals which Bollywood often shows on screen when they form a character in the script.
Supportive Boyfriends and Loving Fathers: Non-Hegemonic Masculinities Off-Screen
Some leading heroes are changing norms both off-screen and on-screen. Actor Shah Rukh Khan has recently acknowledged that his famous character "Raj" from Dilwale Dulhaniya Le Jayenge and "Rahul" from Kuch Kuch Hota Hai was not a good person and definitely not a good role model. In an interview, he mentioned to his daughter that if she found a guy like Raj or Rahul, she should kick him.
Ranveer Singh in a skirt, Image Source: Rediff.com
Ranveer Singh is often praised for dressing up beyond the binary of gender. Deepika Padukone also mentioned about the support she got from him during her depression. Actor Farhan Akhtar started a campaign MARD (Men Against Rape And Discrimination) to support women. Actor Siddharth also often calls out sexism in advertising. However, it is notable that this should be the norm and in no way, men should be celebrated for doing the bare minimum instead of following toxic masculine norms.
But, non-hegemonic masculinities are coming into existence both off-screen and on-screen for good. There is a lot left to do. We need to make space for queer and Dalit-Bahujan-Adivasi men who are often absent from the mainstream Bollywood narratives.
Masculinity's Impact on Woman
Masculinities, whether hegemonic or non-hegemonic affect everyone. It tells young boys what is expected of them and it tells young girls what to expect. It also tells queer people what is normal and what isn't.
Overall, masculinity is learned culturally and pop media is a part of the same culture. It affects women in many ways. Young girls have role models who are submissive, docile and obeying on the go. It teaches them what is "normal". The maltreatment of women normalized through movies also makes them lack an opportunity to stand for themselves. They end up feeling that's how men behave and it is okay to be mistreated. Lack of diversity with an emphasis on gender roles creates further fodder for gender discrimination for all genders, sexual orientations, and identities.
Also read: Korean Dramas: Deconstructing Masculinities, Constructing Gender Stereotypes
Masculinities, whether hegemonic or non-hegemonic affect everyone. It tells young boys what is expected of them and it tells young girls what to expect. It also tells queer people what is normal and what isn't. It is somewhere responsible for internalized homophobia among men as they are expected to control everyone and the idea of macho lacks space for homosexual/homoromantic men.
It also causes femme phobia among homosexual/ homoromantic men as feminine or effeminate are often discriminated against and face prejudice. Toxic masculinity also leads to widespread atrocities against both heterosexual and queer women as men believe that women are their "honor" or "responsibility". What is acceptable and what is not is still controlled by the existing social norms which are socialized to us through popular media and outlets like movies.
Overall, change is happening yet the toxic notion of masculinity still haunts Bollywood movies and a lot has to be done.
References
R.W Connell on Hegemonic and Non-Hegemonic Masculinity
Mehraj Ahmed Body, Masculinity and the male hero in Hindi Cinema
India Today
Rediff
---