One stereotype that societies around the world find so difficult to let go is that women can be anything but good drivers. It is often treated as something that is ascribed and not an achieved skill. This stereotype is mostly a product of the association of risk taking with masculinity and the idea that men are naturally more suited to performing rational acts and women to emotional ones. This variety of sexism only leads to restriction on women's mobility and freedom of transportation and to development of low self images and low confidence. However, today a number of women are breaking this myth of women being bad drivers and a host of researches have proven that women are better drivers than men because they prioritise safety. Here is a list of five Indian women in Motorsports who have gone far ahead of these stereotypes:
Alisha Abdullah
Alisha Abdullah is recognised as the first female National Racing Champion. Her love for driving began early in her life when she began go-carting at the age of 9 and became a winner by the age of 11. At a mere age of 13, she managed to bag the MRF National G0-Karting Championship and the Best Novice Award in the National Level Formula Car Racing in the open class. In 2004, she switched from car to bike racing owing to financial issues and to the fact that her father, who is also a famous racer, could train and guide her. She stands as the second fastest bike racer among both men and women in India.
One stereotype that societies around the world find so difficult to let go is that women can be anything but good drivers. It is often treated as something that is ascribed and not an achieved skill.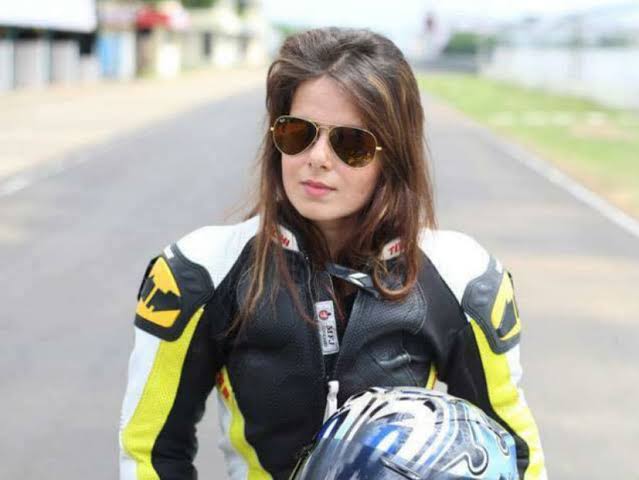 Sneha Sharma
Though a commercial pilot working with Indigo Airlines, Sneha Sharma has been competing in Formula 4 National Racing Championship since the age of 16 years. In about a year, she participated in MRF National Karting Championship. In 2009, she stood second in the JK Tyre National Karting Championship and was the only girl to qualify for the final round of the KCT of the MAI National Karting Championship. To subside the racing fees she worked in racing tracks. She was accorded the title 'India's Fastest Female Racer' after she secured the 5th position in Mercedes Young Star Driver Program.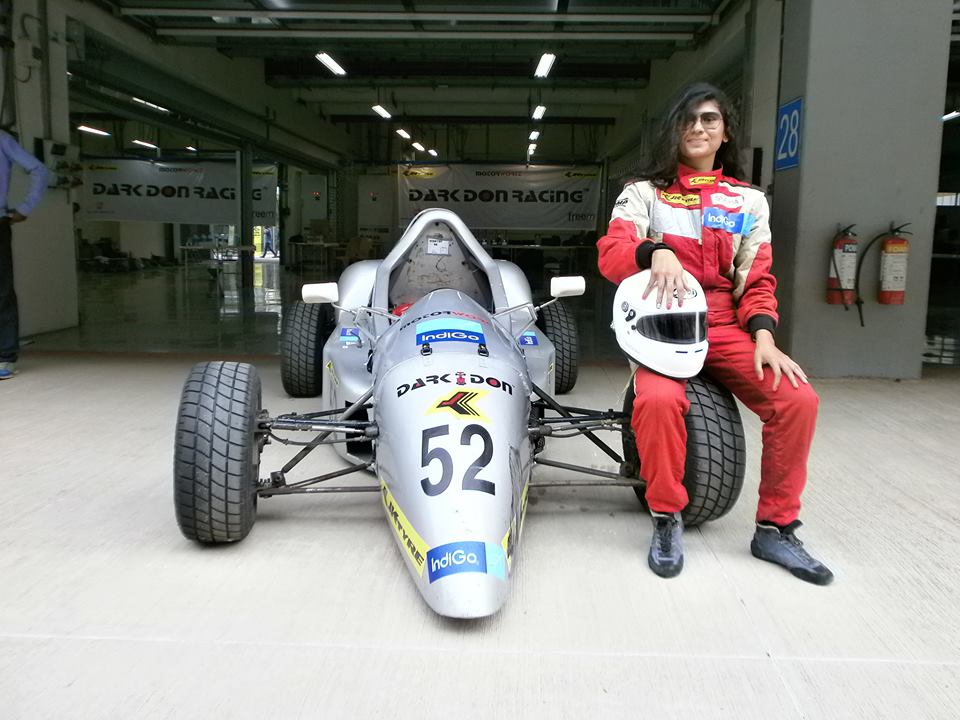 Aishwarya Pissay
Apart from winning 6 national titles, Aishwarya Pissay also has a world title in motorsports on motorcycle, the first ever Indian athlete to do so. She is also the first to compete in Bajaj Aragon World Rally in Spain in 2018. She began to learn driving at the age of 18 and soon developed a liking to the activity. Her other achievements include the TiE Younger Achiever of the Year Award (2016) , Outstanding Women in Motorsports Award by FMSCI in both 2016 and 2017 and Sportswoman of the Year Award by Autotruck Magazine.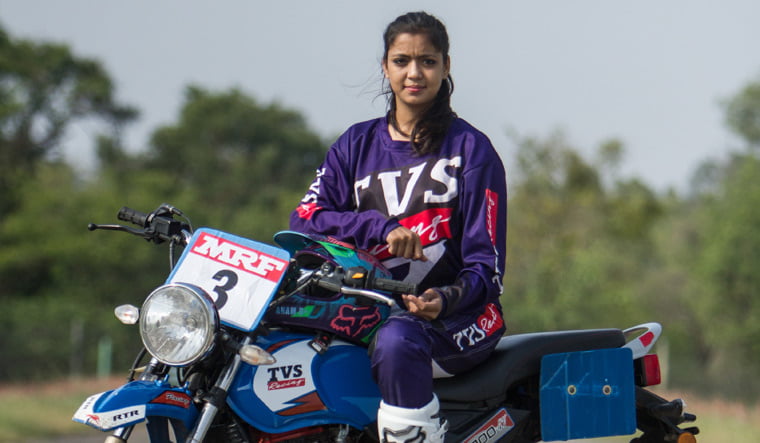 Garima Avtar
Apart from being a professional rally car racing driver, Garima Avtar also serves the Vice President of Business Development at Delton Cables Ltd., New Delhi. She holds a unique position because she has participated in almost all of India's major motorsport competitions like Indian Rally Championship, Desert Storm, the Mughal Rally, Raid de Himalaya, Autocross and Speed Sprints, etc. She has been a part of Mercedes Team of Professional Drivers and was also invited as an instructor for a Porsche test run in Gurgaon. Around 2 years ago, she also led an expedition of 20 female drivers to Himachal Pradesh to boost confidence among women by encouraging them to explore the inhospitable road conditions. She believes in the following:
"Be brave in the face of adversity. Be grateful. There's no end to learning and constant evolving. It's not a man's world. Mind has endless power. Stay positive. God is within you."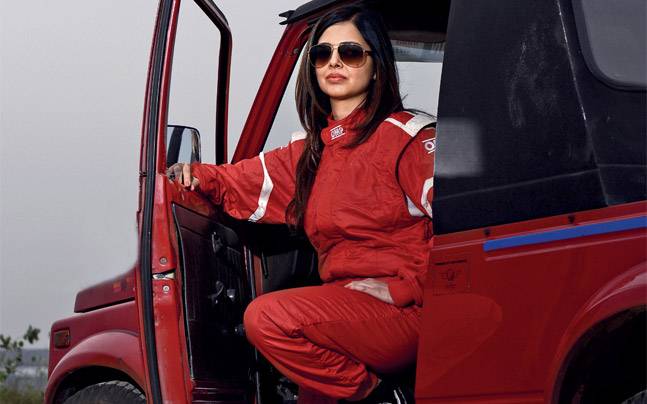 Mira Erda
Mira Erda acquired a passion for racing when her father opened a small go-carting track. She would often drive on the tracks with her brother. It was on her father's encouragement that she decided to take it up as her profession and won her first race in 2012. Through her hard work she became the Youngest Formula 4 Girl Driver in 2014 and the first Indian Woman to race in the Euro JK series.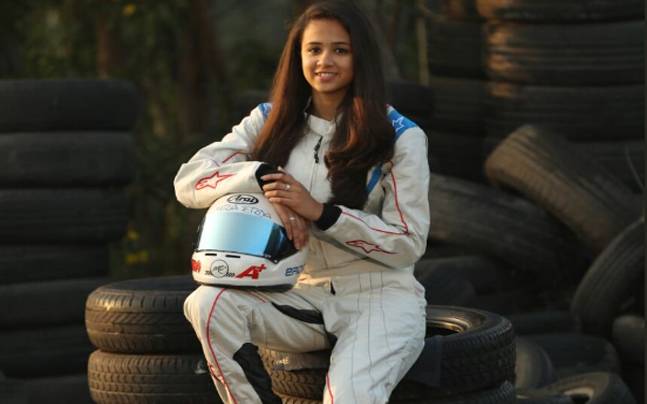 It is as important for women to fight the detrimental effects of these sexist formulations as it is to strike at the very roots of sexism and patriarchy. It is an absolute necessity to do away with any biological or natural explanations of the activities that the men and women engage in. Unless we bring about a change in the way we socialise our children, there is no looking forward.
Also read: Aishwarya Pissay: First Indian To Clinch A World Title In Motorsports
Unless we stop chiding our boys for playing with dolls or playing house and encouraging women to take a liking for the homely activities, the perpetuation of these sexist and stereotypical constructions is going to continue. It is pertinent to first provide men and women with equal opportunities so that they can use their faculties and their agency to decide what they can and cannot do.
---
Featured Image Source: NDTV