In recent times, the discourse around mental health is building up and it is a good sign. But in spite of the growing chatter around mental health, sadly the language being used is far away from any kind of disability etiquette and lacks even basic sensitivity about how to describe various mental health difficulties or the people surviving them.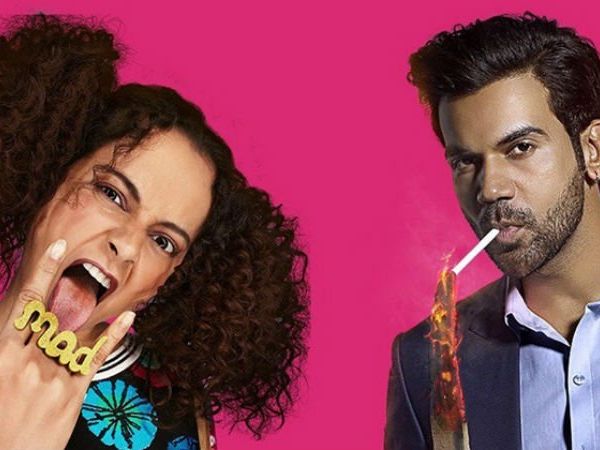 Our popular culture is no less. Globally Ava Max's song "Sweet but Psycho" and several others have been criticized by mental health activists for the same—normalizing the derogatory term "psycho" for describing someone. This word was also used in a song called "Psycho Saaiyan" recently in India, and was then dubbed after protests. Along with this, the Kangana Ranaut and Rajkumar Rao starrer was ordered by the censor board to change its title to Judgementall hai Kya from the earlier one that used the word "mental" in it.
In everyday life too, few people realize that speaking or using words from the mental health language or its point of view can lead to further alienation of the survivors of mental health issues. The language in media tends to sensationalize notions of self-harm and/or suicide and invariably contribute to the already existing stigma and discrimination.
Mental health words used in everyday vernaculars like "pagal" or "mad", often tends to be derogatory and disrespectful in every sense. They all carry a potential offence and reinforce the negative stereotypes about mental health. Another aspect of this irresponsible use of mental health language is that, often mental health gets criminalized and unduly so, when criminals like child rapists, murderers, mob lynching crowds are referred to as "mentally deranged", indicating that anybody who has a mental health issue is a potential criminal.
Language is one of the strongest tools humans have and it must be used sensitively for those who already feel marginalized due to their mental health.
Commonly Used Words And Phrases
| | | |
| --- | --- | --- |
| What is said | What must be said | Why |
| Mentally challenged/ disabled | People with a psychosocial disability | People first approach, |
| Schizophrenic, Autistic etc. | Person surviving Schizophrenia/ Person surviving Autism | People are not their difficulties. |
| Handicapped/Crippled/Divyang | Use what the person with disability chooses | Avoid euphemisms like specially abled, differently abled as they are not inclusive but segregate. |
| Victim/Sufferer | Survivor/PWD ( person with disability) | Don't use disempowering words, but positive words. |
The mental health spectrum is vast and also includes developmental disabilities, learning disabilities, and people with brain injuries leading to a range of other mental health implications.
Also read: Suicidal Spaces: Why I Considered Working On My Mental Health
Problems With Suicide Terminologies
The World Health Organization has specific guidelines on reporting about suicide. Recently the Press Council in India, released new guidelines that asked media houses to not sensationalize reports on suicide. India's Mental Health Care Act, 2017 clearly states that media platforms must responsibly report suicide incidents. People often pick insensitive words, concepts and ideas about mental illness from these platforms and hence it becomes imperative that such acts are not referred to in derogatory or criminal terms.
A major move in terms of Indian law was the decriminalization of suicide. The Mental Healthcare Act, stated, "Notwithstanding anything contained in section 309 of the Indian Penal Code any person who attempts to commit suicide shall be presumed, unless proved otherwise, to have severe stress and shall not be tried and punished under the said Code."
However, social stigma remains so much so that people often wrongly refer to suicide as an act of cowardice, which further stigmatizes the survivor or the families of those who die by suicide. In his famous book, Myths About Suicide, psychologist Thomas Joiner refutes the theories people have about suicide as being an act of selfishness and/or weakness. Even now, in major media houses as well as in common parlance, the verb "committed" is used for suicide which makes this act equal to a crime. The new terminology suggested in place of such phrases or words is "death by suicide".
Rethinking Before Speaking
Language is one of the strongest tools humans have and it must be used sensitively for those who already feel marginalized due to their mental health. People are not labels and it is a survivor's prerogative to decide what is hurtful or offensive to them. Simple rule: if anyone finds a term/phrase offensive, apologize and ideally don't use it again.
One must avoid using mental health terms in order to explain routine and mundane idiosyncrasies as a disorder. Any survivor can choose to use words/phrases for themselves like consumer, survivor, person with lived experience, or person in recovery from. It is important to always respect that preference.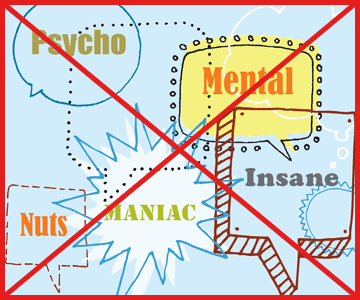 The word "normal" is also often not preferred by mental health researchers and activists as it polarizes others as "abnormal". The right phrase then is non-disabled or child/person without mental disability. Care must also be taken while using related terminologies like diagnosed/undiagnosed, acute/chronic, and treated/untreated. Terms from mental health for other phenomena is should also be avoided, like "suicidal scheme", "schizophrenic trend" etc.
Also read: Queering Mental Health: Mental Health From The Margins
We can all do our bit in removing at least a few hurdles from the daily struggles of those facing mental health difficulties. We need to think before we choose our words to describe our situation, as it might be hurtful for people who live and deal with mental health issues and trauma.
---
Featured Image Source: Martlet